Socorro 2009: Underwater Photo & Video Festival 2009
Expedition Dates:
March 21, 2009 - March 29, 2009
Destination:
Socorro (Revillagigedos Archipelago)
Cost:

Various

Sold Out
We are excited to announce a very special trip for 2009 to the Revillagigedos Archipelago, more commonly called Socorro, located in the eastern Pacific Ocean approximately 250 miles south of Cabo San Lucas, Mexico, at the tip of the Baja peninsula, on the live aboard dive vessel the Solmar V. These islands have been compared to the Galapagos Islands in Ecuador or Cocos Island in Costa Rica because of the big animal encounters they provide.
Image: Solmar V
The Solmar V and crew have dived this area since 1992. They have hosted many underwater photographers and film crews and have the knowledge to maximize our big animal experience. We are seeking the best opportunities for giant Pacific Manta Rays, various shark species including schooling Hammerheads, Dolphins, dense schooling fish, Whale Sharks, large Tuna and Humpback Whales.
We have scheduled this expedition for late March when the water varies between around 70F - 74F, when the humpback whales visit Socorro during these cooler water months. You can usually hear these gentle giants singing on almost every dive and underwater encounters with these whales are increasing every year.
---
More About Socorro
The Revillagigedos Islands consist of 4 islands – San Benedicto Island, Socorro Island, Roca Partida and Clarion. We simply call them Socorro. They are wild, remote and unpredictable and have been called the Mexican Galapagos. This area is famous for up close and personal encounters with the Giant Pacific manta ray, which can grow to 22 feet from wingtip to wingtip. The Solmar V has been interacting with these gentle giants since 1992 and as a result of having worked with several manta researchers over the years, they have extensive ID's on most of them and special relationships with many of them. They absolutely do not chase or ride the mantas, and allow our interaction with them to be initiated by the mantas themselves. It is believed that their continued willingness to interact with divers is due to the respect shown for them over the years. San Benedicto is by far the best location in the world to experience and photograph these gentle giants. The feeling of a wild animal this large deliberately interacting with you is something you will never forget. On the other side of the island is "the Canyon". Here we commonly see mantas, dolphins, hammerhead sharks, Galapagos sharks and Silky sharks.
There are lots of sharks in the Revillagigedos Islands - hammerhead schools, white tips, silver tips, silkies, duskies, Galapagos and occasionally tigers.
We have encountered up to 7 species of sharks on a single dive! There are several hammerhead cleaning stations that we will visit, weather permitting. There is always a possibility of passing whale sharks, although the whale shark "season" is Nov/Dec and April/May.
Pods of wild bottlenose dolphin are encountered on a regular basis and from January through March, these islands are home to a large population of humpback whales, that come to breed and calve. The Solmar V has observed several newborn humpbacks over the years. In the last few years the frequency of underwater encounters with humpbacks has increased dramatically. The scientists who visit the Revillagigedos Islands every year to study the migrating whale population tell us that after twelve years of encountering the SolmarV, the humpbacks now recognize the vessel and so the opportunity for underwater encounters improves. Add to the mix extremely large tuna (the world record yellowfin is from these waters), wahoo, thick schools of jacks and many other big critters along with endemic tropicals found nowhere else in the world, and you have some of the BEST BIG ANIMAL DIVING ON EARTH!!
Expedition Itinerary
This 9 day expedition will conveniently embark from Cabo San Lucas on March 21st. We recommend that you plan to arrive the day before and spend the night in Cabo, or ensure that you arrive before 1pm on the 21st, as we will depart from Cabo about 4PM to San Benedicto Island. Diving will commence on the March 22nd after the 22-24 hour crossing. After the thrill of our big animal encounters throughout the archipelago, we depart back to Cabo San Lucas after a full day of diving on day 7, arriving in port late in the day on March 28th. We'll have the evening to spend in town in Cabo, spend the night on the boat, and officially disembark the Solmar V by 9am, after breakfast, on March 29th.
If you're interested in coming on this amazing adventure, diving with other photographers and videographers and experiencing an abundance of marine life and endemic wildlife like nowhere else on the planet … RESERVE YOUR SPOT TODAY – SPACE IS LIMITED!
---
EXPEDITION SOCORRO 2009: RATES & RESERVATIONS

$2,995 Standard Cabin (per person, double occupancy) SOLD OUT
$3,095 Superior Cabin (per person, double occupancy) SOLD OUT
Prices include:
Accommodations on board the Solmar V, three meals per day, beverages including soft drinks, beer, and wine with dinner (any other alcoholic drinks are extra), diving, tanks, weights and weight belts. Additional dive equipment may be rented from Amigos Del Mar dive store at a special rate before leaving port.
Prices above do NOT include:
A 10% Mexican IVA tax, which is not reflected in the price above, but will be included on your invoice and part of the total payment due
Airfare, airport transfers, and $15 chamber donation.
---
DivePhotoGuide expeditions fill up quickly, so reserve your spot today! A non-refundable deposit of $1,000 will reserve you spot on this fantastic adventure of a lifetime!
Please feel free to drop us an email with any specific questions abou tthis expedition as well.
View Larger Map
Newsletter
Travel with us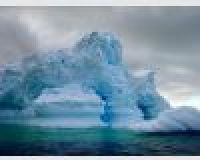 Antarctica
Plan Your Adventure >