Sardine Run 2011
Expedition Dates:
July 5, 2011 - July 17, 2011
Destination:
South Africa
Cost:

Email for special pricing (ONLY 2 SPOTS LEFT)

Sold Out
Visible by satellite, the Sardine Run is a unique feat of nature
and should be on every underwater photographer or videographer's lists. The largest sardine shoals on earth migrate up the east coast of South Africa in mind blowing numbers between May and July. The sheer numbers create a feeding frenzy among schools of
dolphins, sharks, whales, game fish and birds.
In te
rms of biomass, researchers estimate the sardine run could rival East Africa's great wildebeast migration. The shoals can be more than 7 km long, 1.5 km wide and 30 meters deep and are clearly visible from spotter planes or from the surface. We will be using a spotter plane to ensure that we get put into the heart of the action.
We will be diving with African Water
Sports, one of the pioneers in diving Aliwal Shoal.
We will be staying at
Mbotyi Lodge, situated at the mouth of the Mbotyi River, a great lauching point for all the action.
The Sardine Run is unpredictable.
All the images on this page were taken on the 2009 DPG Sardine Run trip - yet the week before we arrived other groups had virtually no action.
2003 & 200
6 were apparently the third and fourth years in 26 years where the sardines failed to "run" at all, while 2005 & 2007 were reported by many as great runs. Researchers think that the sardines fail to run
when the water is above

21

°C. We are scheduling our trip during the first half of July where the water temperature has the best chance of bringing a good run.
PRICES & SCHEDULES
Two Back-to-back 7 day itineraries. You can join one or both. Space is very limited for both!
July 5 - 11
July 11-17
We have special pricing available, so we cannot publish it publicly. Email for info.
---
Price includes:
Full day on boat 07h00 to 14h00 (weather permitting)

2 meals per day and snacks on the boat

Accommodation (double occupancy)


A dedicated microlight pilot to put the group on the action with a VHF radio.

Air fills, cylinder and weight belt
Price does NOT include:
Transfer from Durban to Mboyti

We can arrange a round trip transfer, costs approx $161 (R1500)
Additional Information:
Meeting Point
Durban Airport for those being transported or Mboyti River Lodge for the self drives.

Duration of Stay
6 nights / 5 days at sea (departure on day 7)

Group Size
6 to 8 people

Time at sea
7 to 8 hours (weather dependent)

Pace


Relaxed to strenuous depending on the action at hand. However, this is not the pampered dive experience you get at tropical destinations. Nobody will carry your camera or gear, so you should be prepared to walk each morning from the lodge to the beach with your camera and dry bag. Also be prepared to do some swimming. Sometimes we'll drop in very close to the action, while other times we try and keep a short distance as to not affect the animal behavior. This expedition is definitely not for anyone who cannot handle a strong swim with all of your gear on.
View Larger Map
Newsletter
Travel with us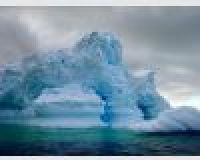 Antarctica
Plan Your Adventure >