Raja Ampat + Fak Fak 2009
Expedition Dates:
December 1, 2009 - December 15, 2009
Destination:
Raja Ampt & Fak Fak, Indonesia
Cost:

0.00

Sold Out
We are pleased to announce another DPG Expedition to Indonesia. This trip is already halfway booked before we even posted any information publicly about it, so we expect it to sell out very quickly. This adventure to eastern Indonesia will focus on the most bio-diverse coral reefs in the world, as we combine the wonders of Raja Empat & Fak Fak!
This DPG Expedition is open to only 12 participants. We will be headed to the remote areas of Eastern Indonesia on board the only live aboard vessel that goes to the Fak Fak region, the MSY Seahorse.
During our 2 week adventure (14 nights on board) we will combine Raja Empat, one of the hottest destinations for photographers today and Fak Fak, a hot bed for bio-diversity that very few divers have had the chance to get to due to its remoteness. Fak Fak is sure to become one of the next hot areas in Indonesia, particularly among photographers and videographers.
This itinerary will be somewhat of a remote adventure, so expect nothing less. We will embark from Sorong and disembark in Kaimana Harbor. You may never dive such a remote location again - there aren't many left in the world.
FAK FAK
MSY SEAHORSE is the first dive live aboard which started operating on 2006 the Sorong-Fakfak route on the
Birds Head Seascape
, NW of Papua (currently Seahorse is the only vessel in this area). Since then Seahorse has been discovering new dive sites on every voyage in the new area of Fakfak-Triton Bay.
Dr Mark Erdman, from Conservation International and Dr Gerry Allen who recently lead two expeditions to this area said: "These reefs are species factories. This region is simply mind-blowing in terms of its diversity. For our surveys to uncover over 50 new species of coral, fish, and mantis shrimp in less than six weeks is unheard of in this day and age. From the perspective of marine - and especially coral reef - bio-diversity, it is unparalleled for an area of this size.''
Although investigated in the 1880s by explorers including the great Victorian naturalist Alfred Russell Wallace - who described it as "one of the most singular and picturesque landscapes I've ever seen'' - the Bird's Head area was largely ignored by modern scientific expeditions until this century.
RAJA EMPAT
West Papua has become a Mecca for underwater photographers, there are a couple of reasons for that: an abundance of fish life rarely seen anywhere else and outstanding corals, especially the soft corals coming in all sizes, at all depths and painted in all colours one can imagine.
Since we have chartered the boat, we will focus on the most photographically productive areas, including the famous Passage, the Blue Water Mangroves and the topside splenor of the Rock Islands. All the dive sites share the same underwater magic, and around them one could see some of the best top site views in the world, it is fantastic to contemplate the scenery while resting in between dives... paradise below and above.
Space is limited, there are only a handful of spots open and we are limiting the charter to 12 participants.
* The dates may shift by one day forward based on Indonesian domestic flight schedules that have not been established yet for 2009. We will have plenty of time to book international flights accordingly. So the dates ultimately may be Dec 1 - Dec 15, versus the currently scheduled Nov 30 - Dec 14.


---
RAJA EMPAT / FAK FAK EXPEDITION 2009: RATES & RESERVATIONS


Standard Cabin: $4,340 (per person, double occupancy) SOLD OUT

Deluxe Cabin: $4,620 (per person, double occupancy) SOLD OUT

$200 Fuel Surcharge (per person)
Prices include:
Accommodations on board the MSY Seahorse.
Three meals per day + soft drinks

Diving, tanks, weights and weight belts
Nitrox
Airport transfers

Prices above do NOT include:
Airfare, and any land based hotels (MYS Seahorse will assist us with domestic air arrangements within Indonesia, and any necessary overnight hotel stays on the return leg if necessary, at each participants expense)

Additional dive equipment other than tanks and weights
Alcoholic beverages
Raja Empat Marine Protected Area Fee (Approx US$55)
Trip insurance, which we highly recommend for any exotic dive travel package such as this
View Larger Map
Newsletter
Travel with us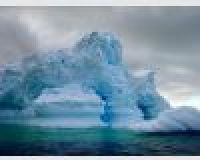 Antarctica
Plan Your Adventure >