Papua New Guinea: Underwater Photo & Video Festival 2010
| | |
| --- | --- |
| Expedition Dates: | October 3, 2010 - October 24, 2010 |
| Destination: | Papua New Guinea |
| Cost: | ONE SOLO FEMALE SPOT AVAILABLE |
We are pleased to announce a special DPG Expedition to some of the best reefs of Papua New Guinea. Join DPG publisher Jason Heller in this underwater photographer or videographer paradise.
Papua New Guinea: Oct. 2010
This adventure to Papua New Guinea will focus on getting you to some of the richest coral reefs in the world. If you've never been on a DPG Expedition, our trips are well organized, laid back and enjoyable, and designed to help you progress your photography and video by immersing you among other photographers in productive destinations. If requested, Jason often provides mini-workshops and is always on hand to help answer questions about equipment or techniques.
We have set-up the logistics of the trip in a modular fashion, so you can combine the benefits of both liveaboard and resort diving. Additionally, we have scheduled the expedition to coincide with the Morobe Show, a gathering that unites a variety of different tribes and clans together into an exciting cultural event. You can participate on one leg or all three components of the expedition. The dates are in October 2010.
PNG Diving
We will be diving Kimbe Bay and all the offshore reefs outside the Bay including the Witu Islands and North Coast "Fathers" reefs, the live aboard MV FeBrina & Walindi Resort provide easy access to spectacular dive sites, offering 4 or 5 dives per day. Some of these reefs are rarely visited by divers or photographers. They are remote with superb visibility and prolific fish life. Prepare for excellent macro and wide angle opportunities. Pristine and colorful corals are home to a variety of fish, crustacean and invertebrate life. Many of the reefs have resident schools of barracuda, tuna, and jacks. A range of shark species are regularly sighted, including hammerheads and silvertips, particularly at the outer reefs of Fathers and Witu. Visibility ranges from 80 to 150 feet, depending on the season and water temperatures range between 85 and 90 degrees Fahrenheit
---
2010 EXPEDITION ITINERARY / OPTIONS

Oct 3rd - Oct 12th: 10 nights at Walindi Plantation (7 day option, arrive Oct 6th) (ONLY A FEW SPOTS LEFT)
Oct 12th - 22nd: 10 nights aboard MV FeBrina (SOLD OUT)
Oct 22nd - 24th: Morobe Mask Festival (SOLD OUT)
---
Walindi Resort (Oct 3 - Oct 12)
The first leg of our trip will be at Walindi Plantation Resort, located on the North Coast of New Britain is world renowned. The resort's guest book reads like a guide to 'who's who' in the world of diving and underwater photography. Voted as the best diving resort anywhere in the world by reader surveys, the staff and hospitality at Walindi will ensure your stay is memorable. 12 self contained, comfortable bure style bungalows spread along the beach front, and are surrounded by rainforest gardens.
More importantly, the coral reefs around Walindi are extraordinarily rich. Over 400 species of reef building corals have been recorded in Kimbe Bay. This is more than half the total number of known coral species in the world. Over 900 species of fish have been recorded and this number will continue to grow as more research is done. The coral reef communities around Northern New Britain have remained largely undamaged by human activity.
We have locked in 2009 rates for this 2010 trip. You can choose either a 7 or 10 day option.
Beachside Bungalow with Private Facilities: Email for prices and more info
Plantation House Accommodations: Email for prices and more info
---
MV FeBrina (Oct 12-22) (SOLD OUT)
The second leg of our adventure will be live aboard diving on the MV FeBrina, a 72 foot long luxury live aboard. The rooms are fully air-conditioned and fitted with every convenience to make your trip one of the most enjoyable you will ever experience. With only 7 cabins (including 2 singles), the boat will not be crowded, and by the time of our trip, the cabins will all be renovated and each cabin will have ensuite facilities.

We have locked in 2009 rates for this 2010 trip. Prices below are per person. The FeBrina has two single cabins, and the remainder are doubles.
Single Cabins #1 & 2 ........................$3,950
Deluxe Twin Cabins #3 & 4 .............$3,700
Deluxe Cabins #5 & 6 .......................$3,950

Owner's Stateroom ..........................$3,950
---
Morobe Show (Oct 22 -24) (SOLD OUT)
We scheduled this trip to coincide with the Morobe Show, one of Papua New Guinea's unique cultural events, and a fantastic photo or video opportunity. The Morobe Show is one of the oldest festivals in Papua New Guinea. Originally a purely agricultural show, it is now one of Papua New Guinea's largest festivals maintaining its agricultural focus while adding a large cultural (and entertaining) component. The agricultural component of the show allows visitors to learn about the modern PNG economy and how various agricultural products are grown and processed. The Morobe Show has perhaps the greatest variety of sing sing groups of any of Papua New Guinea's cultural festivals.
Details are being finalized now and we will update this page with pricing soon.
---
---
EXPEDITION RATES & RESERVATIONS

Prices include:
Accommodation
Three meals per day + soft drinks

Diving, tanks, weights and weight belts
Airport transfers

Prices above do NOT include:
Airfare

$5 per night Environmental & Safety Fee (subject to change)
Additional dive equipment other than tanks and weights
Alcoholic beverages
Trip insurance, which we highly recommend for any exotic dive travel package such as this
---
Space is limited, and our trips sell out very quickly. A completed application and a non-refundable deposit of $1,000 are required to reserve your spot. To request an application or for more information about our 2010 Papua New Guinea expedition, please email us at contact@divephotoguide.com
View Larger Map
Newsletter
Travel with us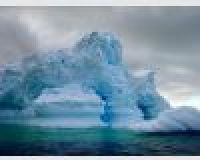 Antarctica
Plan Your Adventure >