Maldives - Hanifaru Bay 2012
Expedition Dates:
September 18, 2012 - September 28, 2012
Destination:
Maldives -Hanifaru Bay
Cost:

$3378

Sold Out
The Maldives for a long time have been known as one of the top dive destinations in the world. Amazingly diverse reefs combined crystal clear water have made it a favorite place for photographers for many years. Recently divers have had the chance to witness one of the most spectacular events in the ocean, which happens only in the Northern part of the Maldives at a place called Hanifaru Bay. Join us on this amazing 10 day Expedition aboard the luxurious to witness one of the ocean's greatest spectacles. Email us at Trips@DivePhotoGuide.com for more info.


About the size of a football field, the bay plays host to a very unique seasonal phenomenon. Plankton blooms during the months of May - November can attract feeding mantas by the hundreds. There have been accounts of up to 200 mantas feeding at one time. Additionally, there are often large handfuls of whale sharks feeding along side of the mantas. It is possible to photograph dozens of mantas and whales sharks in one frame!

This expedition is appropriate for photographers of all levels - whether you are just starting out, looking to improve your photography or just looking to get to one of the most photographically productive destinations. Of course, videographers are welcome too! Matt Weiss – Publisher and Editor of DPG and professional underwater photographer will be leading this special trip to the idyllic Maldives.

The Maldives and Hanifaru Bay should be on every underwater photographer's bucket list. Highlights include:
Large manta and whale shark congregations in Hanifaru Bay

Large animals including Reef Sharks, Hammerhead Sharks, Turtles and Rays

World class macro subjects

High diversity of hard and soft corals in warm clear water


The expedition is designed to get us to the most prolific underwater photography opportunities. We will dive slowly and be open towards itinerary changes – if a site is amazing, there is no need to leave! We will have total freedom . The main objectives are to have great time, improve our underwater photography and come back with amazing images. We will aim to do 5 dives a day - but of course you can dive at the pace that you are comfortable with.

When we are not diving, we will have a chance to do image and video reviews, and Matt will be on hand to provide one-on-one guidance with your photography techniques if desired.

We will be on the SY Maldives Siren, part of the World Wide and Sail fleet. World Wide Dive and Sail has a reputation for being one of the best fleets of liveaboards in the world –combining great service, knowledge of the area and the highest form of luxury. The SY Maldives Siren was built to cater to underwater photographers, which is why we chose it for our expedition.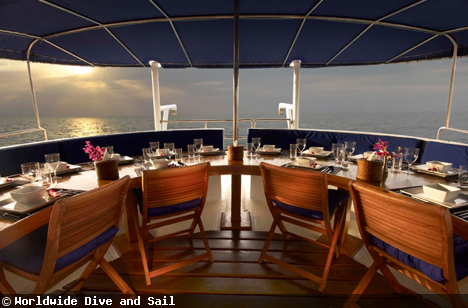 Newsletter
Travel with us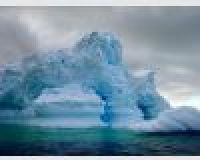 Antarctica
Plan Your Adventure >