Komodo National Park, Indonesia - 2011
Expedition Dates:
March 29, 2011 - April 9, 2011
Destination:
Komodo, Indonesia
Cost:

$3,575

Sold Out
Join DivePhotoGuide publisher Jason Heller on an 11 night DPG Expedition to Indonesia's exotic Komodo National Marine Park, one of the centers of global marine bio-diversity, and home of the famous Komodo Dragons.
DPG Expeditions are designed to help you progress your underwater photography and video by immersing you among other photographers in productive destinations. Our expeditions are well organized, laid back and enjoyable. We try to hold image and video reviews nightly, and Jason often provides mini-workshops or seminars and is always on hand to help answer questions about equipment and techniques.


What to Expect: Komodo to Flores


Healthy, bio-diverse reefs, unique critters


Prolific macro and wide angle underwater photography opportunities


The iconic Komodo Dragon

About Komodo
The Komodo National Marine Park is one of the largest protected underwater reserves on the planet, encompassing 132,000 hectares of diverse marine habitat and gorgeous reefs. We will be visiting a variety of islands including Komodo, Rinca and Padar, with a focus on maximizing underwater photography and video opportunities.

Pristine coral reefs, mangrove forests, and sea grass beds are among the most important habitats at the Komodo National Park. Diving options include a staggering variety of sites with walls, coral gardens, pinnacles, drop offs as well as quiet bays and inlets for macro photographers seeking rarely seen critters.

ITINERARY

Day One: Bima
We will leave Bima and steam towards the Komodo National Park. Less than 5 km from Bima's harbor, lies a small village with a secluded black sand beach. Within five meters of the beach lies the wreck of a small sailboat that seems like an oasis in the desert of black sand. Covered in bronze sweepers, lionfish, eels, and the resident ghost pipefish it makes for a striking "warmup dive". The staggered tiers of the neighboring patch reef is home to many different species of nudis, pipefish, crustaceans, and even a few twinspot lionfish.


Day Two: Sangeang Island
The ship arrives early morning in one of the most beautiful islands on our trip. Depending on conditions we will dive either the South or North of Sangeang Island. Sangeang is an active 2000 meter high volcano that sits just to the northwest of Komodo National Park. Prepare for a macro bonanza. Ghost Pipefish populate the almost fluorescent green Black Coral bushes. Frogfish hide along the reefs and walls that border the broad black sand slopes. Nudis of every shape and size graze along the patch reefs and open sand flats. Juvenile nudis and frogfish seem to appear out of nowhere in the rock-strewn surf zone. The contrast provided by the beautiful reefs against the black sand backdrop make for some unique and interesting wide angle opportunities too. A theme for the entire Komodo region, the night dives here are not to be missed. At Bontoh, frogfish, ghost pipefish, boxer crabs, and an unbelievable amount of nudibranchs…all in less than 5m…make this a great way to end a day at Sangeang

Day Three
: Banta Island
Banta's large north facing bay makes for a calm and visually stunning anchorage. The diving on Banta comes in every shape and size. GPS Point, the football field size pinnacle off the eastern tip, is home to large schools of fish, traveling pelagics, and some impressive coral gardens. It's orientation in the channel between the Indian and Pacific Oceans makes it a convenient migratory animal attraction. On the white sand slopes of Banta itself are multiple dive sites that are home to stargazers, leaf fish, and snake eels. In some spots, huge bommies play host to passing manta rays, resting white tip reef sharks, and huge cuttlefish.

Day Four: Gili Lawah Laut - Gili Lawah Darat

This small island is home to two of the best pinnacles in all of Indonesia, Crystal and Hard-2-Find Rocks. These two pinnacles, both displaying an impressive amount of soft and hard coral cover, are also the gathering ground for huge schools of jacks, giant trevally, white tip reef sharks, surgeonfish, and a whole host of smaller reef fish that float amongst the fields of staghorn coral. Often times dolphins will make an appearance, chasing the large schools of fusiliers around the pinnacles, putting on quite a show. Apart from the pinnacles, Gili Lawa Laut also features a dive known to many as the Washing Machine. The swift moving current between Gili Lawa Laut and its neighbor Gili Lawa Darat moves divers down a shallow channel and empties into a large bowl-shaped depression with walls 10 meters high. The vortex effect caused by this seems to appeal to sharks, mantas, and jacks, who will often spend time swimming around the bowl, waiting for something good to drop in for lunch. .


Day Five: Komodo National Park
Early in the morning or in the afternoon depending on our dive schedule, we will begin our breathtaking walk of Komodo Island to see the infamous dragons. Large schools of reef fish, cuttlefish, giant frogfish and tons of macro on the menu. Cruising through this spectacular area, both above water and below will prove an unforgettable experience.

Day Six: Padar / Rinca
Padar: Sitting in the channel between Komodo and Rinca, Padar's claim to fame is W-Reef. Home to some very unique species of nudibrnach, including the Nembrotha Purpolienolata and gorgeous Ceratosoma Magnifica (formerly Miamira Magnifica). The coral pillars of W-Reef, which sit in a strange "W" shaped configuration are literally alive with color. Holothurians cover almost every bare surface, from the iconic bright red and purple sea apples, to the yellow and white cucmbers that clean the reeftop. Lionfish and wrasse populate the tops of the pillars. Subject to strong currents and an almost permanent surge, this can be a challenging yet beautiful dive. A quick hike up the gentle slopes of Padar provides an outstanding view of both Komodo and Rinca Islands for those so inclined


Manta Alley, Komodo: A group of large rocks break the surface of windswept Langkoi Bay on Komodo's southeastern tip. A small channel between two of the rocks, and the cleaning stations on the surrounding reef, make this area popular with Manta Rays. Currents can easily reach to the 4+ knot range at this site. Luckily, one particular bay seems to remain current free yet still seems popular with the mantas, a definite uniquity when it comes to manta stations. With the number of mantas sometimes in the double digits, this site is large enough to allow divers to spread out and have a manta station all to themselves.


Day Seven & Eight: Rinca
Horseshoe Bay, Rinca & Nusa Kode: Horseshoe Bay is shaped like its namesake with Rinca Island forming the outer arc and Nusa Kode forming the inner one. The colder plankton-rich waters of the Indian Ocean make this area home to an incredible amount, and bizarre array, of sea-life. Home to some of the most written-about dive sites in Indonesia, Horseshoe Bay is a literal treasure trove of things large and small. The reef-top of famous Cannibal Rock is littered with anemones, soft corals, and wrasse-choked hard corals. The deeper rocks provide hiding places for an unbelievable array of nudibranchs and crustaceans. Frogfish of different species populate the walls and slopes. Sea apples and other holothurians abound on the rocky tiers. Torpedo Alley, in addition to being home to the electrified rays it gets it name from, is also home to ghost pipefish, frogfish, and it's own share of the dazzling array of nudis that call Horseshoe Bay home. Yella Wall O'Texas' lady-bug covered soft corals share space with huge sea fans that are home to several kinds of Pygmy Seahorses. With everything from turtles, mantas, and whale sharks coming by Horseshoe Bay is well worth the extra neoprene.

Day Nine: Komodo National Park

Tatawa Besar gives us one of the most colorful drift dives in all of Komodo. The eastern stetch of coastline is alternating parts rock and mangrove. A gentle slope runs out from the coastline to about 30 meters where it becomes a sandy flat. During rising and falling tides, the soft corals covering the slope open up for the passing divers. Eagle Rays and Turtles are typical customers along this rich coral slope. The coastline is long enough that the drift can last up to 40 minutes and cover almost 2 kilometers.
Day Ten: North Flores
Pulau Raja lies just north and west of Maumere harbor on Flores Island. Its lush slopes end in rocky beaches that are host to great macrolife such as frogfish, nudis of various species, and ribbon eels. Dramatic drop offs into the warm blue waters of the Banda Sea make for great wide-angle backdrops.

Day Eleven: Maumere, Flores
We will end our journey in the sheltered bay of Maumere, Flores. Enjoy once again, spectacular reefs as well as an amazing pier featuring the "usual array" of exciting critters

Day Twelve: Maumere, Flores
Breakfast and prepare for disembarkation. At 9:00 AM, we will be transferred to the Maumere Airport and checked in by Kararu's staff. Estimated time of arrival after our 1 hour 40 minute flight back to Bali is around 1 PM.

Total 29 – 41 estimated dives

---
EXPEDITION RATES & RESERVATIONS

We have locked in 2009 rates for our 11-night expedition, March 29-April 9th, 2011 aboard the Cheng Ho (Kararu Dive Voyages). The boat and crew are known for catering to underwater photographers and videographers.
Space is limited. Contact us today to reserve your spot.
Double/twin cabins: US$ 3,575
(per person)
Stateroom cabin: US$ 4,125
(per person)
Price includes:

Diving, tanks, weights

Accommodations


Three meals per day

Airport transfers

Price does NOT include:

International airfare

Intra-Indonesian airfare from Bali to Bima and Flores back to Bali will be arranged by Kararu. Cost to be covered by each guest.

Port clearance fee in Bima

Fuel surcharge (TBA)

Nitrox

Dive equipment

Soft drinks, and alcoholic beverages

Tips for the crew

Trip insurance, which we highly recommend for any exotic dive travel package such as this
---
Space is limited, and our trips sell out very quickly. A completed application and a non-refundable deposit of $1,000 are required to reserve your spot. To request an application or for more information about our 2011 Komodo Expedition, please email us at contact@divephotoguide.com
.
View Larger Map
Newsletter
Travel with us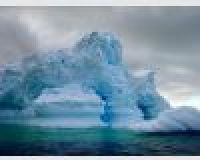 Antarctica
Plan Your Adventure >