Guadalupe Island - Great White Sharks 2013
Expedition Dates:
September 7, 2013 - September 11, 2013
Destination:
Guadalupe Island, Mexico
Cost:

$2900

Sold Out
Join DivePhotoGuide publisher Matt Weiss and professional underwater photographer, Keri Wilk, on a special DPG Expedition to photograph the Great White sharks in the clear blue waters of Guadalupe Island.
Like all DPG expeditions, this shark adventure will be laid back, enjoyable and designed to help you progress your photography and video skills by immersing you in productive destinations among other underwater photographers.
Keri Wilk and Matt Weiss will be providing mini-workshops on shooting wide angle, blue water photography, as well as post-production in Lightroom and Photoshop. We will also have informal nightly image reviews so you have the opportunity for one-on-one feedback.
Trip Highlights
Three diving days of Great Whites in clear blue water: a unique combination for striking images
Two 4-person surface cages, rotated every hour makes for generous time in cages for all
Stay aboard the Solmar V, one of the only liveaboards to offer a 30ft submersible cage
The surface cages are not limited to certified divers, so friend and family can join this exciting experience
Itinerary
September 6th (Day 0): Arrive in San Diego for the night and join an optional group dinner in America's Finest City.
September 7th (Day 1): Board a luxury motor coach making pickup stops at the Pearl Hotel and the Island Palms for the transfer to Ensenada, Mexico, and then on to Guadalupe island.
September 8th (Day 2): Arrival at Guadalupe. We start chumming and hit the cages at first sighting.
September 9th & 10th (Day 3 & 4): Great white shark photography to your heart's content! We'll be rotating in the cages aboard the Solmar V. At the end of day on the 10th, we say goodbye to Guadalupe and start cruising back to the mainland.
September 11th (Day 5): Arrive at port around midday and depart for San Diego.
Gudalupe Island, Mexico: September 2013
Guadalupe Island, Mexico hosts one of the world's most prolific populations of great white sharks in the world – plus it is in clear blue water, unique for this type of experience.
This gives photographers the ultimate great white shark cage diving experience. The diving is strictly from a hookah line attached to the boat. Solmar operates two 4-person cages, using a proprietary swivel system which hooks to the swim platform, making it very easy and safe to get in and out of the cages. Everyone will get about four hours per day of cage time, providing for plenty of photo opportunities.
Solmar is one of the only liveaboards to offer a 2-person submersible cage, which allows us to descend a little further into the realm of the great white shark. The submersible cage lowers to 30' below the surface of the water, providing an entirely different perspective to capture great white shark images or video while surrounded on all sides by these magnificent creatures in clear blue water. A safety diver escorts one diver at a time on these 20 minute rides. Divers who wish to experience the submersible cage will be rotated as many times as conditions will allow.
EXPEDITION RATES & RESERVATIONS
We have hosted DPG Expeditions aboard the Solmar V previously, and all of our guests were extremely happy with the vessel. It's a great boat for this trip and we're excited to be back with the Solmar team.
Rate is $2,900 + 11% Mexican Tax, per person.
A $1500 deposit is required.
Rate Includes:
Accommodation
Three meals per day (gourmet dining daily and wine with dinner) + soft drinks & beer
Cage diving to our hearts' content
Round-trip luxury motor coach transfers from San Diego to Ensenada and back to San Diego
Rate above does NOT include:
A

irfare

H

otel stay in San Diego

Dive equipment

Alcoholic beverages

Tips for the crew

Trip insurance, which we highly recommend for any exotic dive travel package such as this
Space is limited, and our trips sell out very quickly. A completed application and a non-refundable deposit of $1,500 are required to reserve your spot. To request an application or for more information about our 2013 Guadalupe Great White Shark expedition, please email us at contact@divephotoguide.com
Newsletter
Travel with us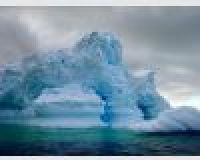 Antarctica
Plan Your Adventure >