Antarctica: Underwater Photo & Video Festival 2015
Expedition Dates:
March 3, 2015 - March 14, 2015
Destination:
Antarctica
Cost:

$9800

Sold Out
ALL IMAGES COURTESY OF OCEANWIDE EXPEDITIONS
How does a trip that includes diving with leopard seals, camping next to penguins, and kayaking with whales sound? If you're like us and it sounds ideal, then join us on our very special Antarctica Expedition in March 2015.

The phrase "once in a lifetime" gets thrown around a lot, but this trip is truly deserving of that superlative! Very few people have had the opportunity to dive and photograph Antarctica, and after 3 years of research we believe we put together the perfect itinerary for underwater photographers. The trip will span two weeks, beginning in Usuaia, the southern most city in the world, and continuing to the Antarctic Peninsula where our boat will be based. We will dive in the amazingly clear and beautiful (and cold!) waters of Antarctica and photograph icebergs, cold water fauna like jellyfish, and hopefully Leopard Seals and penguins.

Antarctica is the world's final frontier – and this is a trip that few people have ever done, but those that do, come back a changed person.
Please note - This is a trip for experienced divers, and furthermore, for experienced dry suit divers.
EXPEDITION ANTARCTICA: ITINERARY
Day 1: Ushuaia - In the afternoon, we'll embark in Ushuaia, Tierra del Fuego, Argentina, the southernmost city in the world located at the Beagle Channel and sail through this scenic waterway for the rest of the evening.

Days 2 & 3: At sea - During these two days we'll sail across the Drake Passage. When crossing the Antarctic Convergence, we'll arrive in the circum-Antarctic upwelling zone. In this area we may see Wandering Albatrosses, Grey Headed Albatrosses, Black- browed Albatrosses, Light- mantled Sooty Albatrosses, Cape Pigeons, Southern Fulmars, Wilson's Storm Petrels, Blue Petrels and Antarctic Petrels. Near the South Shetland Islands, we'll spot our first icebergs.

Days 4 – 9: Antarctica - We will sail directly to "High Antarctica", passing the Melchior Islands and the Schollaert Channel between Brabant and Anvers Island. We will sail to the Neumayer Channel, where we'll position our ship for the multi-activity base camp. The protected waters around Wiencke Island will become our primary base for diving (and all other activities you choose to do).

There will be up to 2 dives a day if the conditions allow for it. The cold and extreme conditions will be tiring, but in the evenings we will have the opportunity to do photo reviews and also photograph the scenery from the boat. If conditions allow for it and we are back early enough, we may be able to get changed quickly and join the non-divers on land.

We plan to stay two overnights at anchor in order to implement two camp nights and two full diving days. Those doing land tours will visit the British research station and Port Lockroy on Goudier Island. Close to Port Lockroy we may also be able to visit Jougla Point with Gentoo Penguins and Imperial Shags. We sail through the spectacular Lemaire Channel to Booth Island, Pleneau and Petermann Island where we can find Adelie Penguins and Blue-eyed Shags. In this area there is also a good chance that we'll encounter Humpback Whales, Minke Whales and Fin Whales.

Our second Basecamp night will be erected near the Continent, where we'll choose a camp site that is suitable and close to the next day's activity. Those not diving can visit one of the scientific stations in Antarctica, which will give you insight into the life of modern Antarcticans working on the White Continent. Further south we may have time to visit the Ukrainian Vernadsky Station, where we'll receive a warm welcome from the station crew.

In the afternoon at Neko Harbour, passengers will have the opportunity to set foot on the Antarctic Continent in the presence of a huge glacier and enjoy the surrounding landscape during zodiac cruises, hikes and kayak excursions. We will spend the night at Neko or near Paradise Bay with a camp erected ashore. We will leave Neko Harbour in the early morning after breaking our last camp. We sail via Melchior Islands towards the open sea of the Drake Passage. We'll again have a chance to see many seabirds.
Days 10 – 11: The diving portion is finished. At sea - On our way north, we'll see a great selection of seabirds while crossing the Drake Passage.

Day 12: Ushuaia - We arrive in the morning in Ushuaia and disembark.
EXPEDITION ANTARCTICA: OTHER ACTIVITIES
There are obviously other activities available to passengers other than diving. However, the majority activities require you to miss at least one dive in order to participate in them.

Zodiac cruising and shore programs are offered twice daily. These are the least physically strenuous ways to see the amazing landscape and fauna of Antarctica. Everyone is able to participate in as many zodiac cruises or shore walks as they wish, but divers will likely have to miss a dive to participate.

There are also several basecamp activities that are offered:
Mountaineering

Kayaking

Hiking

Snowshoeing

You must book these ahead of time and you are able to do each one of these activities at least one time at no additional charge. However, each will require you to miss a dive.

Field Camping:

Oceanwide Expeditions offers an exciting 'open air' camping option, providing an intensive experience of the Antarctic wilderness. Because this is a nighttime activity, it will not interfere with any diving.

They will provide industry leading special gear and field equipment, including top quality wind and waterproof breathable bivouac bags (a lightweight alternative to a tent system). Tents for those that prefer a little bit more comfort will also be brought ashore. Polar sleeping bags will keep campers dry, warm and comfortable during the night in the open air of Antarctica. The night ashore will be supervised by one experienced field guide. Please note that camping is always subject to weather, local site and environmental regulations.

We will arrange for everyone in our group who wants to experience this to camp together.
EXPEDITION ANTARCTICA: THE VESSEL
M/v Plancius is a small ice strengthened vessel for 114 passengers. It is the ideal size for exploration in remote regions. The vessel offers a friendly, casual and comfortable onboard experience.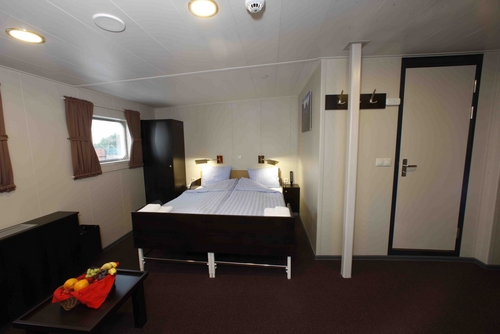 EXPEDITION ANTARCTICA: PRICES


Cabin Type: Twin Window

Price : $9800 per person
+ $520 diving supplement
Total $10,320


Cabin Type: Superior

Price: $11,300 per person
+ $520 diving supplement
Total: $11,820

Fares include:
Voyage aboard the designated vessel as indicated in the itinerary.

All meals throughout the voyage aboard the ship including snacks, coffee and tea.

Free use of rubber boots and snowshoes aboard 'Plancius'.

Pre-scheduled group transfer from the vessel to the airport in Ushuaia (directly after disembarkation).

All shore excursions and activities throughout the voyage by Zodiac.

Program of lectures by noted naturalists and leadership by experienced expedition staff.

All miscellaneous service taxes and port charges throughout the program.

Not included:
Any airfare whether on scheduled or charter flights

Dive gear

Pre- and post-land arrangement transfers to the vessel

Government arrival and departure taxes

Meals ashore

Cancellation and personal insurance (which is strongly recommended)*

All items of a personal nature such as laundry, alcoholic beverage charges and telecommunication charges

Tips (guidelines will be provided).

Email us at Trips@DivePhotoGuide.com for more information!

View Larger Map
Newsletter
Travel with us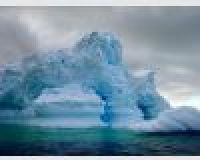 Antarctica
Plan Your Adventure >