Travel
A Week In Kona - Underwater Photography in Hawaii
By Keri Wilk, September 22, 2011 @ 07:00 AM (EST)
By Keri Wilk
When asked to fill in for Aquatica's president, Norma Alonzo, on board the Kona Aggressor II for a trip along the west coast of the Big Island, I accepted the offer without hesitation. After all, who would pass up the opportunity to experience one of Kona's signature manta night dive, or to swim with massive pods of friendly dolphins?
Adding further appeal to the trip was the fact that the owners of Aggressor fleet, Wayne Hasson and Wayne Brown ("The Waynes"), and the legendary diving icon and story teller, Stan Waterman, were going to be on board.
Jean Bruneau, Aquatica's technical advisor, and I arrived in Hawaii one day early, along with Wayne Brown and his lovely wife, Dana. The massive tsunami that pummeled Japan had just reached Hawaii's coast hours before we landed, raising water levels high enough to submerge the Kona Aggressor II's pier, and render the Aggressor fleet's shuttle bus inoperable. Within only a few hours, however, the water level receded, the ocean calmed and fears that the trip might be ruined disappeared.
As a great display of hospitality, Wayne decided to rent a van and take us all for a very enjoyable half-day tour of the west cost of the island. We drove along beautiful winding roads and over rolling hills for hours, admiring both recent and ancient lava flows and incredible ocean views along the way.

Once the boat was prepped and ready to go, I was warmly welcomed aboard by the crew, and the Aggressor fleet's president, Wayne Hasson. After unpacking my vast wardrobe -6 white t-shirts, 2 bathing suits, a sweater and sweatpants- Jean put on his metaphorical Santa Clause hat and unloaded a bag of goodies on the amply-sized photo/video table near the back of the boat – 3 Nikon D7000 housings, 2 Sony NEX-5 housings, and a D300s housing- amongst others! Jean brought along these housings for guests to play with during the trip, and we were there to field any questions they had.
Diving from the Kona Aggressor II was simple – we just suited up at the back of the boat beside the camera table, walked down a few steps, and did a giant stride entry off of the water-level dive platform.
Of course, for those who weren't able or want to carry their tanks down the steps themselves, the crew was always there to help guests get in the water. The boat moors directly over top of each site, so there is no need for support boats shuttling divers back and forth. This also meant that we could dive a site as many times as we wanted, around our own schedule, as long as we were still moored there. I found this particularly convenient whenever I found a subjects that didn't match my lens choice: I marked the spot, surfaced, switched lenses, then went straight back down to shoot it.
Despite the tsunami's impact on the island, visibility was superb, presumably because the coastline is mainly comprised of old jagged lava flow that doesn't contain enough sand/silt to muck things up. The great visibility was accentuated by the abundance of subjects to shoot - colorful marine life and beautiful seascapes kept me busy through almost every dive.
The reefs were primarily made up of hard corals encrusted on small rocks and massive boulders, which hid numerous species of fish in their nooks and crannies. Some of the "nooks" were over 100-meters long- these are called lava tubes, created by flowing lava rivers underwater, and are a very interesting phenomenon.
The reefs were pretty, but seeing a dozen 10-foot mantas doing somersaults just inches from your face brings a whole other level of beauty. I'd seen photos and videos from this night dive before, but nothing could prepare me for the feeling of actually being there to experience it.
We all gathered in large circle, and pointed our flashlights toward the surface. Almost immediately, a cloud of plankton formed, and, as if on cue, the mantas began swooping through it, gulping down mouthful after mouthful. Obviously not fazed by our presence, they routinely made fly-bys close enough to gently brush our heads. How an animal as big as that can control itself so delicately is beyond me. Limited only by our air consumption, we all milked the experience for as long as possible, before reluctantly swimming back to the boat.
Wayne Brown, CEO of Aggressor Fleet, photographs a manta

Between dives, we were not only spoiled with delicious meals and snacks -cooked by Captain Rob, who doubles as the boat's gourmet chef- but were also routinely graced by the presence of humpback whales just feet from the boat, and enormous pods of dolphins that stayed around for hours.
Getting into the water with whales isn't allowed without government-authorized permits, but there is no such red-tape with dolphins, so I got in with them every chance I had. A few times I actually skipped dives to snorkel with them, because it was just too much fun to pass up.
Self portrait with the dolphins

As if there wasn't already enough interesting stuff to shoot underwater on the trip, during dinner one night the Waynes told us that we were in for a special treat for our next night dive – a blackwater drift dive.
Once the sun disappeared, and darkness set in, the captain navigated the boat several miles out from The Big Island into open water, cut the engines, dropped weighted lines off the back, and told us to jump in. Slowly drifting over a 2000+ foot deep black abyss, countless small alien-like invertebrates periodically visited us from the depths.
I had no clue what anything was, but it really didn't matter, because everything was so interesting and photogenic. Some members of our group were unsurprisingly reluctant to take the plunge into the unknown, but those who mustered the bravery required were very pleasantly rewarded. The Waynes were right – our encounter with these other-worldly animals was indeed quite a treat, and was an excellent way to round out the portfolio of images acquired during the trip.
Between the incredibly memorable encounters with mantas and dolphins, the top-notch food and service from the staff on board, the mountain of Aquatica gear to play with, and Stan Waterman regaling us with stories and videos from his incredible life, I couldn't have hoped for a better trip, and would go back in a heartbeat.
RELATED CONTENT
Be the first to add a comment to this article.
Newsletter
Travel with us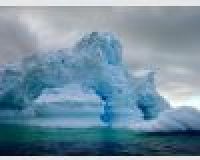 Antarctica
Plan Your Adventure >
Featured Photographer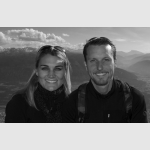 Hergen Spalink
Expert Photographer
Hergen Spalink and Kerri Bingham run gotmuck.com, an underwater photo & travel service. They are also the Managing Editors for DivePhotoGuide.com. Herg & Kerri are based in Bali and have lived and worked in Indonesia...