Travel
Wall of a Time: Wide Angle at Bunaken National Park with Siladen Resort
At Siladen, expect stunning water clarity and healthy, vibrant corals

The walls plunge straight down, and with the stunning visibility, you can see the light blue colors of the shallows drop into a midnight blue of the deep
Coral Triangle, marine national park, boutique eco-resort, tiny tropical island with white beaches, and legendary diving – well, sign me up! This is what was going through my head as my plane descended into Manado International Airport. These thoughts, while very tantalizing, also created very high expectations. As my plane parked at the gate, and I disembarked, it was time to see if what I had seen in my research lived up to my hopes.
For this week, I found myself flying to Manado in the province of North Sulawesi, Indonesia. I knew the stunning islands and a volcano that I had just flown over were part of Bunaken National Marine Park. This 555-square-mile park lies in the heart of the Coral Triangle and has the richest and most biodiverse waters on Earth. The marine park was established in 1991, and nearly three decades of protection have done wonders for the underwater environment that is home to 390 species of coral and over 2,000 species of fish.

The ubiquitous turtles are the royalty of Bunaken National Park

The islands in the park include Siladen, Bunaken, Manado Tua, Mantehage, and Nain. A rich ecosystem covers the majority of Bunaken National Park, and fringing reefs extend from the small islands, eventually dropping off in dramatic steep walls. Surrounded by sandy beaches, seabeds, or mangroves, each island has its own set of unique characteristics.
The waters are extremely deep, with staggering depths of over 5,000 feet in Manado Bay. Currents sweep through these deep submarine canyons, delivering clear water that is responsible for the amazing visibility—up to 135 feet!—that Bunaken is famous for. Almost as amazing as the visibility is the water temperature. The marine park lies just north of the equator, where the water temperature remains consistent and comfortable at 82 to 84 degrees Fahrenheit.

You can even make out the incredible walls from the air
Special Treatment
I walked off the plane in the bright tropical sunshine and proceeded through the small immigration area. Most nationalities can get a visa on arrival but double-check before flying. The process of getting from the airport to your destination can be tricky in places you are unfamiliar with, but I didn't even have to look for my name on a sign: Siladen's representatives were locked onto me the moment I stepped out. I guess I stand out in Indonesia!
I wasn't the only guest, and everyone was greeted with smiles, a cold towel, and a personal water bottle as they walked out of baggage claim. This gesture was a really nice touch, but it was just a taste of the impressive service that makes Siladen special. What followed was a 30-minute drive to a small dock where we boarded our private boat for one of the most spectacular half-hour boat rides you'll ever take. The area looks like it was taken out of the old Rogers and Hammerstein play South Pacific, right down to the looming volcano.

Lush tropical forest, pristine white sand, and epic diving—everything a dive destination should be

I was getting used to the view from the boat when we came to our home for the next week—Siladen Resort & Spa. The resort is located on the smallest island in the marine park. Covered in lush tropical flora, it's postcard-perfect with its fringing coral reefs and pristine sandy beaches.
As I stepped off the boat, we were once again greeted by name by the Siladen team members, followed up by a delicious "welcome drink" and easy check-in. Before I knew it, we were escorted through the lush tropical jungle, along stone pathways to our oceanfront bungalow. It became quickly apparent that attention to detail was of the utmost importance at this eco-friendly, boutique-style resort.
Oceanfront bungalow—well, in my experience, that can mean a great many things. I had seen pictures online, but I'm always wary of those and I tried to keep an open mind. So, it was with a hint of trepidation that I followed my host down the path. What I found at the end exceeded all my expectations.

Luxury awaits after an exciting day of diving

These bungalows are secluded, tastefully decorated, and well-appointed, with air-conditioning, satellite TV, a minibar, coffee, tea, water, and other amenities. The unique semi-open-air bathrooms are private and well designed. The front porch is large and offers a sitting area with a sofa and chairs—a fantastic place to relax with morning coffee or tea.
All of this would have been more than enough to satisfy me, but there were a few further touches that have to be mentioned. My favorite was the two sunbeds and hammock located just outside the bungalow on the beach. The hammock is amazing, as it is placed perfectly for unwinding, napping, and relaxation. These beachside amenities were not just for relaxing; they were strategically placed so that you can view Siladen's signature daily event—the sunsets. The views of Manado Tua volcano explode in a riot of golds and pinks as the sun slowly sinks below the horizon. There were a lot of things I loved about Siladen, but I think I miss the sunsets the most.
After the initial rush of excitement wore off, my stomach demanded that I abandon my hammock and find the restaurant. Walking back down the path, I found an open-air circular space that lies adjacent to the pool. This was the Beringin Tree Restaurant, and it serves a wide variety of culinary delights including Indonesian, Italian, Asian fusion, and international cuisines. Meals are masterfully prepared with eye-catching presentations, and the taste is even better. Even picky eaters can be sure of finding their fill here. The staff informed me that breakfast and lunch are served buffet-style, and you can come and go as you please.

From the exemplary cuisine to the heavenly spa, Siladen spoils its guests

On the other hand, unless you are going on a night dive, dinner is the main event of the evening. The dining format varies from themed nights, ordering à la carte, to experiencing a lavish dinner on the beach with live music. For those in the mood, you can find a variety of wines or specialty cocktails.
Diving aside, if you're not indulging in Siladen's exceptional food, you'll probably be enjoying the resort's stunning, centrally located circular pool. It is the focal point of the resort where you can lounge, relax between dives, read a book, or just enjoy the tropical ambiance.
If all that relaxation about isn't enough, you can always pay a visit to the spa. It's a traditional Indonesian spa that will arouse the senses, providing calmness and tranquility. I found it a great way to rejuvenate, especially after an exhilarating day's diving. And if you are into yoga, there are classes in the "treehouse," which overlooks the beach. Most dive resorts follow a pattern of eat, sleep, dive, repeat, but it was nice to have so many other activities on offer.
We are all underwater photographers, and no matter how great the other facilities are, if the camera room and dive shop aren't up to snuff then nothing else matters. I'm pleased to report that the extreme attention to detail at the resort extends to the diving facilities as well. The spacious classroom and camera room is supplied with ample electrical outlets, adequate lighting, towels, air gun, and freshwater camera rinse tank. All the necessary amenities to accommodate even the most discerning photographer and videographer are available. Siladen is also a PADI 5-Star Dive Center, where safety and safe diving practices are of the utmost importance.

Chill out by the splendid circular pool and day-dream about your next awesome underwater encounter
Bouncing Off the Walls
When your dives in Bunaken National Marine Park are over, what will stand out the most in your mind? Dramatic wall diving and amazing visibility. The shallow turquoise waters near shore give way suddenly to a deep blue on the surface. When you roll off the boat and plunge into the warm water, the sight is even more spectacular. The walls plunge straight down, and with the stunning visibility, you can see the light blue colors of the shallows drop into a midnight blue of the deep. The transition from shallows to depths is almost vertical, and there are few steps or breaks. This is truly one of the most amazing wall dives on Earth.
The walls themselves are covered in marine life. From pink soft corals to orange whip corals, to sprawling gorgonians, you can expect endless subjects for your wide-angle shots. Find a crevice and shoot a soft coral that looks like a cherry blossom at 100 feet deep, and you can still put your dive boat in the background and see it sharply. What helps keep the visibility so good are the currents, and keep in mind they can be strong, but that is also what makes diving here so fun! Pay particular attention to the down currents: You will want to swim away from the wall and out into the blue to escape from these. They are rare, but it's better to be prepared.

From the light blue of the shallows…

…to the midnight blue of the deeper water, the wall dives are sensational

One thing is certain: You will never be lacking for great photo subjects. Not all the park is a wall; there is enough variety to keep any diver happy. The sites teem with marine life and feature pristine hard coral gardens, beautiful sloping reefs, dramatic walls with cracks and crevices, and even muck dives for those into macro. It is the turtles that are the kings and queens of Bunaken, and they can be seen on almost every dive. You can also expect to have encounters with Napoleon wrasse, bumphead parrotfish, moray eels, gobies, nudibranchs, flatworms, angelfish, leaf fish, ghost pipefish, anemones, anemonefish, pygmy seahorses, cleaner shrimp, and crabs. The list goes on and on.
It's a real treat to watch schooling trevallies, red-tooth triggerfish, butterflyfish, and bannerfish in massive numbers. Keep an eye in the blue for pelagic species such as eagle rays, dogtooth tunas, jacks, sharks, and barracudas. You never know what will pass by. Photographers can put any lens on for just about any dive. I found great nudibranchs on the wall dives and had turtles visit during the muck dives. It is nice not having to worry about what lens to take; you can't go wrong! I found it best to let the conditions dictate what I was shooting. For current-driven drift dives, go with wide angle. On that same site, you can also bring a macro lens with a diopter if the current isn't running. Better yet, bring two camera rigs!

Grab some great fish portraits around Siladen's jetty

Cracks and crevices in the walls reveal a plethora of subjects for macro enthusiasts

For the macro enthusiasts, muck diving and critter hunting are excellent. The guides at Siladen are adept at spotting the local species and can easily keep you busy. If you are into black-water diving, the resort has created an entire infrastructure to support these types of dives. The weird critters that come up out of the deep abyssal canyon at night are utterly alien, and macro enthusiasts may find that even their nights are occupied with yet more diving.
Diving and photography opportunities are endless. The marine environment is thriving and healthy. There's something for everyone and so much to explore. There are over 50 dive sites and the majority are only a short boat ride away. Two-tank morning dives are offered with daily afternoon and night dives. The dive boats are spacious, speedy, and well equipped. The dive team is efficient at setting up dive gear, transporting equipment, and caring for your fragile camera system. Climb aboard, check your equipment, analyze your tank, grab a cup of coffee. It's valet diving at its finest.

With the abundance of both hard and soft coral, Siladen is a wide-angle paradise

Wide-Angle Photography Tips
During my week at Siladen, I made a mental note of things that I found useful, and that would be a help to photographers heading here. These lessons are not unique to Siladen, but they are very helpful on dramatic wall dives. I was shooting a lot of wide angle, so these are more useful for those of us who love our big dome ports.
You will have an endless selection of scenes to shoot, so you should take your time and consider the composition carefully. When it comes to choosing a subject or scene, compose one that is parallel to the camera lens. By keeping the subject parallel, it will be easier to light the scene evenly. Lighting is a serious consideration in the well-lit conditions at Bunaken.
I also found it useful not to compose a scene from only a single position. When I found great subjects, it was best to shoot my scene as originally planned, and then change my angles, elevation, and camera position. This altered the perspective and sometimes resulted in an image that was better than what I had originally planned. There was no rush in on our dives and this gave me plenty of time to play with my shots.
With the incredible colors of the marine life in the park, it would be a shame not to bring along strobes to light them up. I've found that a lot of shooters don't fully understand what diffusers are for. Simply put, they soften the edges of the line cone and spread it out further. In the dives I did, it was useful to have diffusers on to help soften any hard edges, especially on close-focus wide-angle style shots. Nothing is more distracting than a hard edge at the corner of your shot.
While we are on the subject of strobes, make sure to constantly adjust your strobes to fit the conditions of the shot. Don't set your strobes at the start of a dive and leave them in place. When you are shooting along a wall, you are going to want to try an L orientation with the wall to the left of the long side of the L. This will cast the light on the subject and not light up a bunch of unwanted clutter on the wall.
Even with the incredible conditions we were diving in, there is still backscatter. To compensate for this, I moved my strobes in close and slightly behind the camera lens and pointed them outward. My goal was to have the light cones intersect on my subject while leaving all the particles between my port and subject unlit. This is a bit of an art, but well worth your time if you want to practice.
One last strobe trick I found useful involved placing the strobes in the good old 10 and 2 o'clock positions. When I was shooting scenes with the sun at my back, by placing the strobes in these basic positions I was able to throw the light in a way that created shadows similar to those made by the sun. It's a little thing, but having shadows all going the same way makes an image look a lot more natural.
With all its color and biodiversity, Bunaken is a wonderful place to compose with your circular fisheye

My week at Siladen flew by, and I'll miss the wonderful staff there, and of course, the amazing diving. It was a great place to slow down the pace of life and enjoy diving as a leisure sport, as opposed to the rushed production line style you sometimes find at huge operations. No matter how long you have been shooting, sometimes it's nice to take it easy and work on your skills without any pressure. Siladen is the perfect place to relax, unwind, and have fun shooting incredible scenery.

Siladen's iconic residents will be expecting you when you return…
RELATED CONTENT
Be the first to add a comment to this article.
Newsletter
Travel with us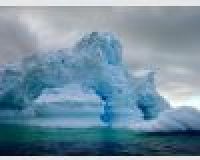 Antarctica
Plan Your Adventure >
Featured Photographer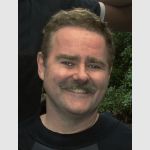 Scott Bennett
Expert Photographer
When he isn't applying his creative skills to one of the animation projects he's working on, Canadian Scott Bennett can frequently be found behind the lens of a camera. While on an extended business trip in the...