Travel
The Wakatobi Way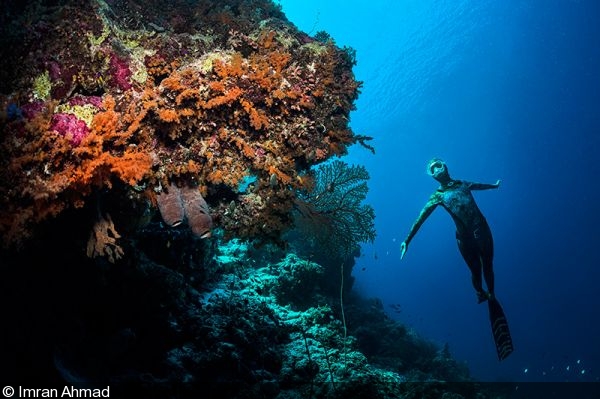 "Super Fly"—Freediver and model Ai Futaki graces a typical underwater scene in Wakatobi

In Wakatobi, conservation is not just a word—it's a lifestyle.
Known for colorful shallow reefs and dramatic drop-offs into the abyss, Wakatobi Dive Resort takes great pride in protecting her natural surroundings. The images captured by visiting photographers are proof that luxury and marine responsibility aren't mutually exclusive.
The Wakatobi Lifestyle
An underwater photographer's nirvana and jewel of South Sulawesi, Wakatobi is centered in the heart of the Coral Triangle. Shades of turquoise glimmer throughout the resort, only steps away from the gin-clear ocean.
However, Wakatobi is more than just a walk on the beach. The secrets of this destination begin with the name itself: "WaKaToBi" is actually a combined acronym of four local islands. Wangi-wangi (Wa), Kaledupa (Ka), Tomia (To) and Binongko (Bi) islands each offer underwater photo subjects more impressive than the last.
Your seat in the lap of luxury begins on the two-hour private charter flight from the Indonesian hub of Bali. Minutes after landing, you see the fishes jump for your arrival, hear the gentle waves rock the shore and the chirps of exotic birds. It's a whole new level of relaxation in style.

"One with Nature"—"Underwater harmonist" Ai Futaki performs in the water

After a long day of beautiful dives, sitting on your balcony is a sure way of unwinding—and showering under the stars is a must. If you're looking for a gastronomic experience or culinary odyssey as magnificent as the ocean view, Wakatobi is more than able to please your taste buds. Feast on locally caught, sustainable fish with a selection of fine wine.
Wakatobi also provides fun-filled alternative activities for your surface intervals. Kite surfing is an intense, alternate watersport for adrenaline junkies. And if all the running around or lugging your big camera setup has your back in knots, the solution is only a short trip away at the in-house spa.
With all the luxury of a five-star resort at your fingertips, it may seem impossible to want to leave land—that is, until you stick your head in the water.

"Jurassic"—Weird and wonderful tube sponges are a regular treat

"Color of the Reef"—The resort's knowledgeable dive guides ensure you won't miss a thing

"Fantastic"—Sprawling gorgonian fans are a Wakatobi specialty
Wakatobi's Underwater Attractions
Summing up all you can photograph even on a single dive in Wakatobi is a fool's errand. What is for certain is you'll see an abundance of fish life and colorful soft corals plastered on wall drop-offs as far as the eye can see. Expect to see gorgonian fans at every depth, growing up to the size of a small car. Even larger mutant-looking barrel sponges burst off the wall into the blue and beautiful table corals cover the shallows.

"Reef Love"—Bring a fisheye to make the most of Wakatobi's wide-angle opportunities

"Reef on Steroids"—The resort's conservation efforts have helped to protect Wakatobi's biodiversity

While the outer dive sites provide prolific wide-angle opportunities (go even further in luxury with Wakatobi's Pelagian liveaboard), many of the best photo subjects lie in the shallow waters of the world-class house reef.
You will be amazed by the amount of life and behavior on the house reef: Just a 15-foot fin-kick out to the wall and you'll be greeted by schools of yellow fusiliers, glass fishes, resident table size turtles, and huge barrel sponges. Endless walls of beautiful colored corals fill every inch of the reef. But there's something to be had even for critter photography lovers. Keep your eyes out for the myriad rare nudibranchs, anemonefish, ornate ghost pipefish, and five species of pygmy seahorses.
If all that action doesn't satisfy your needs, Wakatobi Dive Resort reveals their reef in a whole new light with an introduction to fluorescent night photography. With a special light and filter for your camera, your night dive is automatically transformed into an out-of-this-world experience. It's like you've stepped through the looking glass into wonderland.

"Glow in the Dark"—Observe marine fluorescence in all its glory on the reefs of Wakatobi

"Skeletor"—A skeleton shrimp (Family: Caprellidae) is artistically rendered in fluorescent color
A Commitment to Conservation
The problem with a once-clandestine underwater photography destination is that it doesn't stay secret for long. For any remote, biodiverse marine destination to remain unspoiled, conservation efforts must be enacted. And that's what separates Wakatobi from the rest.
At Wakatobi, conservation is integrated into their core business model. This is perhaps no better evidenced than their investment in the Collaborative Reef Conservation Program. Launched in 1998, the program turned more than 12 miles of the Wakatobi reef into a no-fishing sanctuary with the cooperation of 17 local communities. The results of the project are witnessed on every dive and every image captured in Wakatobi's waters.
Even today, the resort works to help visitors and locals understand the importance of caring for a delicate ecosystem. They manage a strictly no-dive-gloves policy and minimum flash photography on the timid pygmy seahorse.
Each dive master or dive guide is a virtual fish ID book. It's like having your own walking and finning encyclopedia. They are not only patient with often-slow swimming underwater photographers, but insanely knowledgeable about the local reefs. It's a rare and refreshing combination.
Even more impressive, the dive guides are trained to assist divers and underwater photographers with their equipment and buoyancy to avoid any coral damage. It's all part of preserving the underwater photographic landscape for generations to come.

"Planet Tunicate"—Wakatobi's blue tunicates (Clavelina moluccensis) challenge the macro photographer

"Hole in One"—A striped fang blenny (Meiacanthus grammistes) greets the camera lens
Planning Your Trip
When To Go: Wakatobi is a year-round destination, with temperatures ranging between 78 and 86 Fahrenheit (26–30 degrees Celsius). Annual rainfall is about four times lower than the Indonesian average. Wakatobi is one of the most arid regions in Indonesia, with sunshine on most days and humidity levels of only about 65 to 75 percent.
How To Get There: The private plane to Wakatobi Dive Resort departs from the domestic terminal at Bali's international airport every 5–7 days.
Diving: Water is coolest in the latter half of August, with a minimum temperature of 78 degrees Fahrenheit (26 degrees Celsius). Visibility is typically between 65 and 165 metres, with an average of 100 feet. There are no rivers or lakes bringing sediments, so visibility is not affected by rain.
Entry Requirements: Citizens of most countries require a tourist visa, which can be purchased on arrival at a cost of US$35 (30-day visa). There is an international departure tax of 150,000 rupiah (approximately US$15), payable in local currency.
Connectivity: There is mobile phone service at the resort as well as free WiFi in the main reception. The rooms also have LAN connections.
Health: Vaccinations are not required for visiting Bali or Wakatobi. The nearest recompression chamber is Bali.
Information: www.wakatobi.com or email office@wakatobi.com.
RELATED CONTENT
Be the first to add a comment to this article.
Newsletter
Travel with us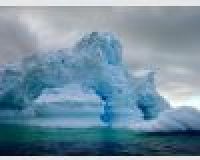 Antarctica
Plan Your Adventure >
Featured Photographer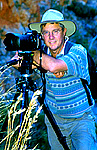 Gary Bell
Expert Photographer
Gary Bell is a professional nature and wildlife photographer specializing in marine related images, his work has appeared in numerous book publications and major journals around the world. Gary\'s photographic journey...