Travel
Wakatobi Resort: Guiding Photographers to Success
By Ian Bongso-Seldrup, September 29, 2023 @ 06:00 AM (EST)
Underwater photographer Walt Stearns cruises one of Wakatobi's spectacular walls (Canon EOS 5D Mark IV, Canon EF16–35mm f/2.8L at 16mm, f/9, 1/125s, ISO 400)

In my experience, the effectiveness of in-water, dedicated instruction is far higher than in the classroom
—Michael Urciuoli
With its wide range of dive sites, top-class accommodations, and exemplary facilities, Wakatobi Resort offers divers and snorkelers amazing opportunities to see Indonesia's stunning marine biodiversity at its very best. Underwater shooters can find countless reasons to pick Wakatobi—the famous house reef, the pristine state of the reefs, and the choice between resort diving and exploring further via their Pelagian liveaboard—but for many, it's the resort's dive and photo guides that make the crucial difference.
One photographer who has had the chance to appreciate the value of working with private dive guides and photo pros is Michael Urciuoli, who has been to Wakatobi twice over the last few years. As a senior technology manager at a large financial institution in New York City, with limited time and opportunity to dive, Michael knows how important it is to maximize his time in the water, and engaging the services of a photo guide has allowed him to make significant progress in his underwater photography that would have been much more difficult as part of a group.
DPG followed Michael's recent underwater photography journey through his Wakatobi visits, learning how one-to-one photo instruction has helped him progress quickly, and discovering why he'll be returning to this idyllic corner of southeast Sulawesi.

A white leaf scorpionfish trying to be inconspicuous by staying motionless on a piece of coral (Canon EOS 5D Mark IV, Canon EF100mm f/2.8L Macro, f/22, 1/125s, ISO 200)
From Fun Videos to Serious Photography
Like many of us, Michael's passion for undersea life dates back to his childhood—he was always captivated by dolphins, octopuses, sharks and reef fish—but he didn't get the chance to learn to dive until later in life. When he eventually began his training in Dutch Springs in Pennsylvania, diving soon became a passion, and he pursued certifications in advanced open water, rescue, wreck, and drysuit diving.
Again, as many of us can relate to, Michael was keen to capture his experiences so he could relive the memories and share them with family and friends. He started taking videos, enjoying recording his first dive trips to Hatteras, North Carolina and to Grand Cayman. While the videos were fun to watch, they weren't doing justice to the beauty of the creatures that fascinated Michael, and he turned to stills as a way to produce a higher-quality record of his animal encounters.
After purchasing a housing for his camera, Michael booked a two-week trip to Bonaire to work on his photo skills. Bonaire is a great place for small critters, and he found that he preferred fish portraits and macro subjects, which were easier to shoot—especially using automatic TTL strobe exposure—than wide angle. "The beauty of reef fish and their behaviors was just so astounding to me," says Michael. "I loved capturing portraits of fish while they are looking back at you directly into the camera. That was my comfort zone."

Everybody loves a clown, especially when the colors seem to have a glow like this young maroon anemonefish during its red phase (Canon EOS 5D Mark IV, Canon EF100mm f/2.8L Macro, f/6.3, 1/125s, ISO 320)

While it might technically be a slug, nudibranchs are among the top subjects macro photographers can never get enough of (Canon EOS 5D Mark IV, Canon EF100mm f/2.8L Macro, f/25, 1/125s, ISO 200)
The Perfect Opportunity at Wakatobi
In Bonaire, Michael had gotten his first taste of formal photography training: a single-day course with a photo pro from a local dive shop. It was enough to help produce lots of satisfying underwater images from the trip and a subsequent return visit. But he realized that on his next dive vacation, he would have to commit to a longer photo course if he wanted to progress faster.
Personal Service
At Wakatobi, guests can enjoy a personalized experience by hiring a Private Dive Experience Manager (PDEM). Allowing you to move at your own pace, instead of with a group, a PDEM can help spot specific marine life subjects and also arrange for you to jump on different boats, depending on what fits your preference on the schedule. Villa bookings come with a complimentary private guide, while the premier packages add the daily use of a private boat and crew.
Photographers can up their game by hiring Wakatobi's photo pro, Adrienne Gittus, who provides one-on-one workshops and in-water sessions. Based on the photographer's aspirations and skill levels, Adrienne can tailor both single- and multi-day programs covering everything from the basics of underwater photography to macro, wide angle, and post-processing.
When Michael came across Wakatobi, he knew he had found the ideal place, as the resort provided not just superb scuba diving but also excellent opportunities for snorkeling, which his wife enjoyed. Moreover, the resort also offered private guiding services (see box), which would allow Michael to concentrate on his photography without having to worry about other members of a dive group. He promptly reserved a private snorkeling guide for his wife and a private dive guide for himself.
Just prior to the trip, Michael had invested in a Canon DSLR and a Nauticam housing, and he also reserved a day with Wakatobi's then in-house photo pro Marco Fierli to learn how to use the new equipment and get some shooting tips. As it turned out, Michael learned so much on that first day, he decided to book Marco for the rest of the trip. "It was a blast!" Michael enthuses. "And with his training over the entire 10 days, I really saw a big improvement in my pictures across macro and wide-angle scenarios."
Michael was similarly taken with the reefs, the resort, and the hospitality. "In so many parts of the world, the reefs are struggling, but at Wakatobi, they are flourishing!" says Michael, who stayed in a two-bedroom villa with his wife. "The resort is so well run, the dive boats are pristine, and the food is incredible. We were pampered the entire time—you do not have to lift a finger! And the local Indonesian people are just a pleasure to be around."

Keep your eye on the subject, even if the subject is keeping an eye on you: The eye of the crocodilefish makes for an otherworldly composition when shooting with a macro lens (Canon EOS 5D Mark IV, Canon EF100mm f/2.8L Macro, f/18, 1/125s, ISO 200)

To get a good shot of a fire dartfish—let alone two together—requires two things: a macro lens with reach in the 100mm range, and a high degree of patience to wait for the fish to move into the perfect position (Canon EOS 5D Mark IV, Canon EF100mm f/2.8L Macro, f/18, 1/125s, ISO 200)
The (Long-Awaited) Return to Wakatobi
After a "fantastic" week-and-a-half vacation, Michael and his wife couldn't wait to go back to Wakatobi. But then COVID hit, and their plan to return the following year had to be put on hold. Finally, the couple were able to reschedule their visit to August 2022. When they arrived, the resort was still in the process of reopening and building the staff back up to normal levels. Marco had left, and the resort's current in-house photo pro, Adrienne Gittus, had not yet settled into her new role. Fortunately, however, seasoned pro photographer, Walt Stearns, who with wife Karen has managed marketing and media relations for Wakatobi since 2010, was available to work with Michael on his photography.
With an almost 40-year career in underwater and watersports photojournalism, Walt has literally thousands of published articles and images to his credit in the marine-related broadcast, online and print media. Over the years, he has also worked on numerous documentary film projects from the BBC, Discovery Channel, and National Geographic as well as productions on national and cable networks.
Like the in-house photo pro would discuss with a guest, Walt talked to Michael about what he wanted to achieve during their time together. As Michael was already knowledgeable in macro photography, he wanted to focus on improving his wide-angle photography and how to balance ambient and artificial light to give reef scenics that additional pop. Walt's role, in addition to in-water photo coaching, was to recommend specific sites listed on the schedule to best fit Michael's goals.

Getting that additional pop in a wide-angle reef scenic requires a suitable balance between the artificial light in the foreground and enough ambient light in the background for the water to have a rich blue cast—even as deep as 90 feet where this image was taken (Canon EOS 5D Mark IV, Canon EF16–35mm f/2.8L at 19mm, f/7.1, 1/125s, ISO 400)

Going shallower and retaining the balance between the foreground artificial light and the ambient light in the sunlit shallows can be as simple as ratcheting down the aperture between f/10 and f/13 (Canon EOS 5D Mark IV, Canon EF16–35mm f/2.8L at 24mm, f/10, 1/160s, ISO 400)
Macro to Wide, Automatic to Manual
Michael's time with Walt was primarily spent in the water. The pair would go out looking for subjects or scenes and then work together on capturing images. Walt would use a board to clarify certain aspects underwater. "In my experience, the effectiveness of in-water, dedicated instruction is far higher than in the classroom," says Michael. "Walt helped me go through a diagnostic process to get the optimal settings and lighting for the picture. He encouraged me to work it through in the moment to demonstrate a repeatable thought process—which continues to help me now."
"The large part of our wide-angle work included learning how to strike the balance between frontal lighting on a subject in the presence of ambient light in the background to provide dimensional depth to the image. In other words, capturing the nice, rich blues in the water column," says Walt. "During the course of our time, Michael became more familiar with using the metering system of his camera to measure the level of ambient light and to determine where he needed to make adjustments accordingly to ISO, shutter speed, and aperture settings, and strobe power."
"This trip was the first time I was using strobes in manual mode versus TTL, and that was an important lesson especially for wide angle," agrees Michael. "Walt pushed me to take pictures with a variety of aperture settings to ensure I could choose the best one in post-processing. He also taught me how to reduce the backscatter in a wide-angle image."
Out of the water, the pair would review images and discuss options for improvement and different techniques to try. "Walt also helped to improve my image post-processing in [Adobe] Lightroom," says Michael. "He showed me many techniques he uses as a professional, and I found that super helpful for my images on the trip and for the trips I have taken since then."

The image has a feel of greater perceptual depth when there's the right balance between artificial and ambient light (Canon EOS 5D Mark IV, Canon EF16–35mm f/2.8L at 23mm, f/6.3, 1/80s, ISO 400)
The Images Speak for Themselves
After following Michael's personalized experience at Wakatobi Resort, it seems clear that one-to-one instruction is a very effective way to work on your underwater photography skills. Indeed, from the photos presented here, it's obvious that Michael is successfully putting into action what he's learned during his sessions with Wakatobi's photo pros.
Similarly, for guests working on their photography skills like Michael, there's no substitute for Wakatobi's private dive guides, allowing you to move unhurriedly though the dive, slowly and carefully compose the image and adjust the lighting, and take your time to capture the decisive moment. After all, what better way is there to enjoy the unspoiled reefs at one of Indonesia's premier luxury dive resorts than to have all the magic to yourself?

Achieving a nice balance of ambient light allows the diver in the background to stand out more, making the scene much more inviting (Canon EOS 5D Mark IV, Canon EF16–35mm f/2.8L at 16mm, f/7.1, 1/100s, ISO 400)

---

Discover the treasures that await you at Wakatobi. Your own diving and photography adventures are just an email away. Contact their team at office@wakatobi.com or complete a quick trip inquiry. You can download a Pro Photo Services flyer and other materials from the resort's blog, Wakatobi Flow.
RELATED CONTENT
Be the first to add a comment to this article.
Newsletter
Travel with us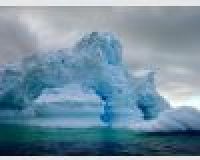 Antarctica
Plan Your Adventure >
Featured Photographer
Justin Lewis
Expert Photographer
Justin grew up diving off the Mendocino coast in Northern California. After a childhood of diving being underwater became a way of life and a means of income. He now lives and works out of San Francisco and shoots...