Travel
Beyond Wakatobi with the Pelagian
With the last remaining wilderness being inexorably encroached upon by man, it becomes increasingly hard to find remote places on the globe to dive. There is cell phone signal throughout much of Raja Ampat and daily flights to locations that only a decade ago were considered extraordinarily remote. It is reassuring that, at least for now, some places do remain pristine and unsullied by us. Wakatobi Dive Resort in south-east Sulawesi, Indonesia is one such place.


It is well documented that, sitting at the heart of the Coral Triangle the biodiversity in the waters around Wakatobi is extremely high. Twenty kilometres of reef are protected around the resort and here literally thousands of reef creatures flourish. Whilst the resort is a perfect base to explore the immediate area, to voyage beyond the neighbouring Sawa reef systems to even more remote and untouched sites requires a live-aboard. In 2005 Wakatobi Dive Resort took on Pelagian to do just this job and she has been cruising the Tukangbesi Islands ever since.

Diving with Pelagian
Pelagian is the only live-aboard dedicated to exploring the greater Wakatobi region. This archipelago stretches in a south-easterly direction from the tip of the Sulawesi mainland starting at Wangi-Wangi, through Kaledupa, Tomia and finally Binongko Island. The first two letters of each island create the acronym WA-KA-TO-BI. The entire chain and part of the mainland are included in the various itineraries.


Pelagian is a converted 35 metre long Norwegian built gentleman's yacht. Whilst other dive boats these days are squeezing more guests on per charter, Pelagian has bucked the trend and been reconfigured to reduce the number of guest rooms to just five. The maximum of ten guests are therefore treated to shockingly spacious surroundings for a live-aboard, which have been fitted out in a boutique style.
Having ample space to spread out and put together your camera equipment is one of life's little luxuries. Although the luxuries are by no means in short supply aboard Pelagian, there is certainly a great camera room. There are ample charging stations, clean towels, a desktop computer to check out the day's photos and even Wi-Fi to upload them to Facebook! Once your camera's ready, it is whisked off to one of the two tenders by the staff so you don't have to spare it another thought until you're in the water.

Photography Aboard Pelagian
With a 70-minute bottom time for each of your four dives daily, you will clock up plenty of time to capture the shots you are after on you trip. The huge diversity of marine life on the Pelagian's itinerary requires a similar variety of lenses. There are diminutive creatures such as pygmy seahorses and crustaceans requiring macro capabilities, mid sized animals like turtles and giant cuttlefish and at the largest scale, expansive reefscapes and schools of colourful fishes.

Macro Underwater Photography on Pelagian
The reefs of the Tukangbesi archipelago have a wide variety of macro subjects and you could certainly leave a macro lens on for the whole trip and not run out of subjects (although I wouldn't recommend it!). I favour the 105 mm lens as it gives you a bit of distance between the camera and the very smallest creatures such as pygmy seahorses, crustaceans, nudibranchs and other small critters that this lens is perfect for photographing.


Photographing pygmy seahorses requires extra care due to the delicate nature of both the fish and their gorgonian home. Several species are common at the resort and it would be a very unlucky diver who didn't see one (unless of course they're too small for you to actually see). During photography of pygmy seahorses it is vital to take great care in not touching either the seahorse or its gorgonian coral home, as the latter is also very fragile and slow growing. Without being touched, the beautiful flower-like polyps of the gorgonian are likely to remain open, making a much more aesthetically pleasing picture. Preferring lower light conditions and without eyelids, these tiny fish can become stressed from excessive numbers of flash lit images. There will be plenty of opportunity to observe these amazing fish during the trip so try to limit the number of images per animal.

Muck Diving on Pelagian
The Pelagian's itinerary includes a visit to Pasar Wajo Bay on the large island of Buton, just adjacent to the Sulawesi mainland. Here you generally have a full day to explore some muck dives, a type of diving that's not really found at the resort. This is the realm of macro photography, with ghost pipefish, frogfish, seahorses and occasional blue-ringed octopuses found on the sloping reefs. These creatures are probably best approached with a 60 mm lens due to their larger size compared to the relatively smaller reef dwelling critters.


Muck diving requires a distinct set of skills to diving along a wall. Whilst you should always be aware of fin position, to prevent damage to the reef, muck dive sites often have the added complication of extremely soft sediment. One misplaced fin kick can quickly become a photographer's worst nightmare, as the silt becomes suspended taking quite sometime to settle out of suspension again. Using a frog-style kick, which sends eddies of water away horizontally rather than downwards, and avoiding the use of your hands to control buoyancy should help to prevent stirring up the bottom.

Wide Angle Underwater Photography on Pelagian
I believe wide angle photography at and around Wakatobi is too often overlooked, probably because the macro life is so abundant. By and large the same is true of the Pelagian's itinerary so don't forget to break out the wide angle occasionally! Especially when there is a little current to pump up the coral polyps, these are some of the most colourful reefs you will ever see. Soft corals abound all the way into the shallows where the brightly coloured species are replaced by light-loving leather corals.


Exploiting this abundant shallow growth can produce some great photographic results. Often conditions can be so calm that the water surface takes on a mirror-like quality. With a fish-eye lens this effect can be further exploited to reveal Snell's Window. This phenomenon is caused by light refraction through the water surface and makes everything above it visible; the surface appears like glass in an arc or circle above the photographer to reveal the sky and clouds above.

The Lost World
In a world where human impacts on the natural world are becoming inescapable, the remote reefs visited by Pelagian are like an oasis. The conditions for photography aboard the Pelagian are ideal for amateurs and pros alike, with the outstanding biodiversity that the area has to offer providing photographic opportunities around every coral head.


Read Dr. Richard Smith's Photographer's Guide to Wakatobi here on DPG to learn more about capturing the beauty of Wakatobi's reefs. To see more of Richard's work visit his site Ocean Realm Images.
RELATED CONTENT
Be the first to add a comment to this article.
Newsletter
Travel with us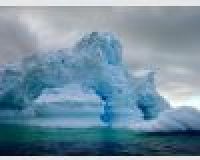 Antarctica
Plan Your Adventure >
Featured Photographer
Rand Mcmeins
Photographer
My first certified dives were in 2001. I rented a film camera from the dive shop in Curacao and took 2 rolls worth of shots. One roll was lost in the mail. It had a shot of a turtle on it and I was very dissapointed to lose it....