Travel
Wakatobi: 10 Top Underwater Photography Sites

A remote outpost fringed by the Banda and Flores Seas, Wakatobi Dive Resort lies at the far-flung southeast tip of the Indonesian island of Sulawesi. Nestled in the Tukang Besi archipelago, the resort indulges access to the waters and reefs of the famed Coral Triangle. These fringing coral reefs and atolls host our planet's richest marine biodiverse region with 3,000-plus fish species and at least 750 coral species.
Wakatobi's geography of seamounts, miles of precipitous wall dives, and jutting reef platforms present a huge spectrum of diving options and an endless selection of both macro and wide-angle subjects. The underwater photographer is spoiled for choice. Among the dozens of dive sites, picking out a top 10 is an impossible task, but here are my personal favorites.

Guests arrive at Wakatobi Resort to savor some of the best diving in the world
1. The Zoo
The Zoo is a horseshoe-shaped bay just over a nautical mile east of the resort. The reef breaks into sandy patches in the shallows and the mooring is in five metres. Extensive beds of staghorn, plate and Pavona (potato) corals dip downwards to 100-plus feet. The name is a bit of a giveaway. Expect to see a myriad of species in the clouds of fish hanging out. Pelagics such as blue trevally regularly roam past and the staghorn hosts numerous species of cardinalfish. It's also an outstanding night dive.
Tip: The Zoo hosts many cleaning stations with fusiliers, sweetlips and goatfish lining up to be serviced. A little patient hanging out can be rewarding for portraits, but remember those being cleaned are vulnerable—move in slowly to avoid shutting down the action.

Home for a blenny. No space in coral is ever wasted

Blue chromis in nuptial (mating) colors

Humphead bannerfish feeding in spawning pavona coral at dusk
2. Teluk Maya
Teluk Maya is on the north shore of Lintea Island and about two nautical miles from the resort. An amphitheater of reef encircles a large oval sand patch, which slopes from 45 to 75 feet. It is a well-protected dive site and also ideal for night diving. The mooring is set at the reef edge in 45 feet. It's a surreal experience to navigate the bizarre maze of coral stacks fringing Teluk Maya. The eccentric avant garde painter Salvador Dali would have been right at home in this unique landscape. Fairy and flasher wrasses can be found on the coral rubble. Skeleton shrimp, peacock razorfish, mantis shrimp, stargazers, saddleback anemonefish, and pegasus seamoths all call the sand flats home. The shallow reef and seagrass meadows are well populated with wrasses, parrotfish and goatfish.
Tip: My typical dive profile here is to drop straight to the sand to see who might be about. I then skirt the bommies and reef on the deep edge before a leisurely ascent through the coral stacks to the fish life on the reef platform.

Lionfish feeding on blue chromis

Saddleback anemonefish aerating their eggs at night

Mantis shrimp at night
3. Dunia Baru
Dunia Baru translates from Bahasa as "New World" and is indeed a world of its own with a coral dense reef platform, sandy patches and large coral bommies. The mooring is in 40 feet, where the sand patches begin. Staghorn corals dominate the reef top providing shelter for many cardinalfish species, including pyjama cardinals. Shrimp gobies with their burrow cleaning shrimps are abundant on the sand. Pelagics and bump-headed wrasses regularly swing by. The sheltered topography also makes it an ideal night dive with mantis shrimps and crustaceans active on the night shift.
Tip: If flasher wrasses are your thing, the coral rubble at 65 feet is home to these tiny and frustratingly speedy extraverts. They will test your reaction time and challenge your camera's autofocus. If you are prepared to invest some time, the images can be rewarding.

Blue flasher wrasse

Spearer mantis shrimp at night

Western clown anemonefish and red anemone at 50 feet
4. Roma
Roma is a seamount a few hundred yards off the western tip of Tomia Island and three nautical miles north of the resort. It is well known for the large Turbinaria coral roses at 50 feet. The mooring is on shallow reef in 16 feet. Like The Zoo, clouds of fish compete for water space. Colorful bommies work well for wide angle. Roma also presents great opportunities for fish portraits and macro work. The intense fish activity on the reef top provides free decompression entertainment at the end of a dive.
Tip: Reserve at least one dive here to rise off the seabed and shoot some midwater wide angle. Barracuda and schooling black snapper are common along with the dense clouds of reef fish.

The 40-foot bommie and juvenile fusiliers, shot with a 8–15mm fisheye lens at 15mm

The 60-foot bommie, luxuriant reef at its best, shot with the 8–15mm fisheye at 8mm

Pink leaf scorpionfish
5. Blade
This dive is a must-do on a trip to Wakatobi. The aptly named Blade is a narrow seamount rising from 200 feet with three pinnacles connected by saddles. It's eight nautical miles west of the resort, 650 feet long and no more than 23 feet wide, making for a unique visual experience. It's possible to explore all the three pinnacles and the connecting saddles in one dive. The pinnacles rise to 16 feet and the tops of the saddles drop to 65 and 80 feet. There is often current here, which has facilitated the growth of large Acropora table top corals.
Tip: By all means, run yourself ragged getting the wide shots this unique location offers, but don't forget it's also great for fish action and macro work. In addition, Blade is one of the few hangouts for the exquisite redfin Anthias. I have spent an entire dive with them at 16 to 20 feet.

The stunning redfin Anthias

Large Acropora table corals on a saddle

Looking down on a pinnacle
6. Conchita
Conchita has one of my favorite deeper water bommies at 90 feet. Just west of The Zoo, this dive site is a series of reef spurs and sandy bays dropping to 100 feet. The reef edge runs down to 50 to 65 feet.
Tip: Whilst you can shoot fish portraits and macro here, to me it's more of a wide-angle dive. A little current here also helps in enjoying the extent of the outstanding marine topography.

Conchita reef edge

Bommie with fusiliers circling at 90 feet

Longnose hawkfish in red Gorgonia fan
7. Starship and Galaxy
Starship and Galaxy are adjacent wall dives on the Sawa reef platform. Like all the wall sites, you can work at any level you like. Both these sites have reef platforms at decompression depth and intense fish activity to while away your nitrogen load.
My favorite story on the value of working with a knowledgeable guide comes from a dive on Starship with Muji, who has worked with me for a number of years and knows my interests in the less common fish species. Muji spotted a shy pair of gilded triggerfish at 110 feet. Unfortunately, we spooked the female. Waiting for her to return would have sparked an argument with my now flashing dive computer. We returned to the same location the next morning, swam down well away from the wall and came up below them for a successful encounter. The guides' knowledge and their understanding of behavior is invaluable.
Tip: Ensure your guide knows your photographic objectives and let them get on with the job in hand. If you can swing it, a private guide is a huge advantage.

Shy pair of gilded triggerfish at Starship—the male has the blue chin

Red whip coral at Galaxy

Beautiful soft coral at Starship
8. Sawa Utara and Magnifica
This is another of the paired Sawa reef platform wall dives. Large Gorgonia, sea whips, soft corals and sponge colonies predominate with deeper caverns and canyons refreshing the topography. I tend to drop down to the 100 feet range and explore the caverns in the early part of the dive and then work my way up the reef face.
Tip: I often ask my guide to check the water visibility before committing to wide angle or macro. Nothing beats an in-water assessment. If I am shooting wide angle, particularly fisheye, I often hand my camera to my guide so he can look though the lens to appreciate just how wide the view is. I ask the guide to stay behind me (I have enough trouble keeping my own fins out of the shot). This helps enormously in keeping unwanted bubble streams out of images.

A broadclub cuttlefish at Sawa Utara

Soft coral at Magnifica

Gorgeously patterned decorated dartfish, shot in a cavern at 100 feet on Sawa Utara
9. Fan 38 East and West
These adjacent wall dives are on the northern face of the Sawa reef platform and about a nautical mile south of the resort. It's a mixed topography of caverns, canyons, sloping walls and sandy patches. The name harks back to the olden days of film when a photographer arrived at frame 38 on a 36 exposure roll of film. For those who may recall those days, it meant the film was not advancing through the camera! Apart from walls festooned with colorful soft corals, expect heavy fish traffic. Nudibranchs and flatworms are also well represented.
Tip: Even if, like me, you rely on experience to set your strobe exposures manually, check the histogram regularly to make sure you have got it right. It's always surprising how many stops a bright sand background impacts versus open water.

A giant frogfish at 65 feet

Tiger flatworm

A wall gloriously festooned with soft corals
10. The House Reef
Wakatobi's house reef is really my wife Pam's preserve, as she has spent over 1,000 hours freediving here and photographing its diverse marine life. In fact, she has photographed 364 different fish species just on the house reef. It is a multidimensional ecosystem with extensive sand and seagrass meadows that yield to the reef platform and finally the blue void of the vertical drop-off. Pelagics including trevally and barracuda are regular tourists, along with large wrasses and parrotfish. The shallows are nurseries for a multitude of species. Blennies and gobies find protection and shelter in the corals. Wrasses ramble the reef including the rock movers, which turn over coral boulders in their quest for food.
Octopus species here include the larger day octopus, white-V octopus and the smaller blue-ringed and algae octopuses. Their cephalopod cousins, broadclub cuttlefish, also patrol the reef. Moray eels are well represented, from the giant moray to the exquisitely patterned snowflake moray. Green and hawksbill turtles laze on the wall ledges. The house reef is also a convenient and outstanding night dive—it's a very different world once the night shift takes over.
Tip: The reef top is definitely portrait and macro territory, while wide angle is certainly an option for the reef wall. Don't miss out on a night dive here.

Bluefin trevally hunting on the reef edge

Leopard blenny

Piano fangblenny
Planning Your Underwater Photography Trip to Wakatobi
How to Get There: Wakatobi makes it easy to get to their world-class reefs: You just need to get yourself to Bali and it all happens seamlessly from there. Wakatobi's concierge folks meet you at the airport for a VIP run through customs and immigration. You may need to stay overnight in Bali as the Wakatobi private charter flight departs early morning. Luggage is carefully labelled and respectfully handled, and the weight limits are generous taking into account the needs of divers and photographers. Just over two hours from take-off and you land at the resort's purpose-built airstrip on Tomia Island in southeast Sulawesi. It's a 20-minute boat ride from Tomia Island to Wakatobi's jetty. Lunch awaits after your personalised check-in and briefing. Luggage will be delivered to your room in time for you to prepare for your first dive.
When to Go: Wakatobi is a year-round destination. Temperatures range between 78°F and 86°F (26–30°C), while annual rainfall is many times lower than the average for Indonesia. Expect sunshine on most days and humidity levels only around 65 to 75 percent.
Diving Conditions: The coolest the water gets is in the latter half of August, with a minimum temperature of 78°F (26°C). Visibility usually averages about 100 feet and is not affected by rain, as there are no rivers or lakes bringing sediments.
Entry Requirements: Citizens of most countries can purchase a 30-day visa on arrival, which costs about $35 (500,000 rupiah). There is an international departure tax of 150,000 rupiah (approximately $15), payable in local currency.
Information: www.wakatobi.com or email office@wakatobi.com.

Wakatobi offers easy access to many more breathtaking dive sites—and awesome photo opportunities

---
Wayne and Pam Osborn's latest book is called Dive Wakatobi. The free book describes 24 of the dive sites found here and boasts over 320 pages of color photos, including fisheye, wide-angle, portrait, macro and aerial images.
The Australian underwater photographers know Wakatobi's dive sites better than almost anyone else. Wayne has done more than 550 scuba dives on Wakatobi's reefs, while Pam has spent over 1,000 hours freediving the resort's house reef.
To download the book to your Apple device, head over to Apple Books. Alternatively, on Wayne's website, there is a link to an EPUB file that allows those without an iPad or a Mac to read it.
RELATED CONTENT
Be the first to add a comment to this article.
Newsletter
Travel with us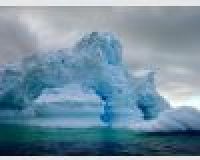 Antarctica
Plan Your Adventure >
Featured Photographer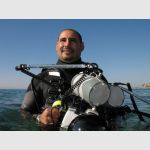 Noam Kortler
Expert Photographer
Noam Kortler is connected to the sea since he can remember him self. he was born on the coast of the Mediterranean sea of Israel and was diving and surfing when ever he could He moved to Eilat, the south popint of israel to...