Travel
An Underwater Videographer's Journey to Indonesia

Shortly after taking top prize in the "Video" category at Our World Underwater 2015, I learned that I'd won a 12-day trip aboard the Seven Seas liveaboard in Indonesia. Being that this would be my first dive trip to Indonesia, and also my first liveaboard, I was more than excited to hear this news—in fact "excited" would have been putting it very lightly!
Like any good underwater videographer, I quickly began the process of thinking about what kind of short film I could create from this new dive adventure. It's been my experience that underwater filmmaking can be difficult on many levels. There's everything from the pre-production planning to the actual filming, and then there's the editing process, where you start to put it all together. But before you can get started with any of those things you first need an idea—you need a story.

Theme Development in Underwater Filmmaking
When you start planning a theme (or one of many) in your film, start with a simple question: "What's the message I want to convey to my audience?" Some of the most powerful underwater films are those that go a step beyond conveying a message: They actually give the viewer a personal connection to the story.
I wanted my theme for this film to be centered on a journey, almost like a trip report in many ways. But more specifically I wanted it to be based on a journey to Indonesia from the perspective of an underwater videographer. I felt this would make for a simple story, but yet an engaging one that just about any adventure travel enthusiast or diver could relate to.

Aerial view of of the Seven Seas liveaboard near a remote village off of East Pantar

Keeping it simple but engaging is critical: Most short films average around four to six minutes in length. It's difficult to cram in complex plots, with multiple characters, into a short time frame like this. Try to focus on delivering a simple theme and message to your audience.
All of this planning is useless if you don't remember it when you finally get into the field. With all the logistics of travel and gear, it can be all to easy to forget the subtleties of your planning. Easy solution: Write down your ideas. I can't tell you how many times I've had a great idea for an underwater video, scene, or a specific shot that I later forgot until I started writing things down. Keep a simple notebook, word document, or note app in your smartphone where you can jot down ideas as they come to you.

Adding Characters to Your Short Film
"It's critical that you work to establish a personal connection between your audience and your characters."
Human characters are useful because they give your audience someone or something they can relate too. My character for this short film was going to be an underwater videographer. In this case the videographers would be my younger brother Phil and me traveling to Indonesia to make this video of our experience.
Your main character can be someone in the dive industry, marine conservation field, another underwater photographer/videographer, or someone in your local dive community that you find inspiring and has a good story to tell. Remember it doesn't have always have to be a person either; it can be about a particular marine species or habitat.
It's critical that you work to establish a personal connection between your audience and your characters. For this reason, stick to two primary characters at the most, as it's difficult to establish a personal connection between an audience and multiple characters in only around five minutes. Good stories tend to tell a character's journey, triumph, achievement, or struggle.

Local fisherman off the coast of East Pantar at the "Clown Valley" dive site, known for its thousands of anemones

Underwater Videography Pre-Production
Now that you've started to develop a theme and identified your characters, you'll want to start researching the area that you'll be filming and diving. I knew I would be visiting Bali for several days, and then hopping on a liveaboard to explore the areas of Flores, Alor, Pantar, and several other small islands.
I did some research on the areas to find out what kind of marine environment I could expect to see and also scouted out some interesting topside locations for filming. This is an important step to me because it helps provide ideas for creating a storyboard and shot list later.

Researching Your Destination
Research the diving environment and what kind of species and marine habitats there are. Is there a season for manta rays or humpback whales for example? Don't forget about topside environments like villages, local culture, exotic beaches, volcanoes, or anything else that may useful for the story you developed.
It's always a good idea to shoot an email to the dive operator or liveaboard and ask them for information on the different seasons and what you might expect to see during those times. These people typically live and dive in that area all year so they make excellent sources of information.

Hard coral off Komba, home to an actively erupting volcano

Storyboarding an Underwater Short Film
The next logical step is to start working on a storyboard for your film. This doesn't have to be cinema-level storyboarding with hundreds of frame thumbnails taped to your bedroom wall. It can be as simple as typing out your ideas on specific scenes that you'll need to tell your story, and how you can organize those scenes in a timeline that makes sense to your audience.
The focus of my storyboard was to showcase the experience of my journey diving and filming in Indonesia. I wanted to include scenes that would convey everything from packing the equipment, traveling and arriving at the destination, to the topside environment and, of course, the diving.

By far one of the smallest pygmies we have ever seen; photographed near Lembata

Here are some reasons why I've found this process so useful and a few things to consider while you're creating your storyboard:
Get All the Shots You Need: Prior to doing this, I can't tell you how many dive trips I've come back from where I started editing clips into a timeline and thought to myself "I wish I'd shot some more footage of…" Shot lists are an excellent way to make sure you get home with all the footage you need to finish your underwater film.
Impact Audience Reaction by Careful Planning: Remember that there are elements like focus, lighting, color, motion, and time that can all be manipulated inside of the frame to help guide your audience's emotional response. Using a shallow depth of field to draw attention to a particular subject; shooting a topside scene around sunset to capture warm, rich colors; using motion to bring an unexpected subject into a frame; capturing a unique scene in slow motion to portray how delicate the moment is—these are just a few examples.
Be Flexible: There should be good balance between sticking to your shot list and improvising during filming. While it's good to have a general idea of how you'd like to shoot a scene, remember that for the most part we're shooting unpredictable underwater wildlife. Give yourself some flexibility with your underwater filming to be creative, take time to observe other unique behaviors/elements going on around you, and capture the moment.
Beautiful hard corals surrounded by anthias, captured near Flores

Gear List for Indonesia Shoot
The last step in the pre-production process is figuring out what equipment I'll need to shoot these scenes. I'll refer back to my storyboard and shot list and begin making a list of any specific lenses, video lights, underwater snoots, tripods, aerial drones, and other gear I'll need to get the job done.
Here's a sample of the gear it takes to produce a professional short film:
Nauticam housings for Canon EOS 6D, Canon EOS 7D Mark II, Sony a7R Mark II, and SmallHD 502 video monitor
Nauticam tripod plate, and carbon-fiber float arms (underwater stabilization)
Keldan 8X video lights
Zen Underwater DP-230 and DP-100 dome ports
Canon EF-mount lenses: Canon 8–15mm, Canon 11–24mm, Tamron 24–70mm, Canon 100mm
Sony E-mount lenses: Sony 16–35mm, Zeiss 12mm, Sony 10–18mm, Sony 90mm, and Metabones adapter for Canon lenses
DJI Phantom 3 Professional quadcopter (aerial filming)
Dynamic Perception Stage Zero (motion control filming)
MeFOTO Tripods (topside stabilization)
Putting It All Together
With my theme developed, my pre-production planning complete, and all of my gear packed, I was ready to dive and start filming. So you may be wondering how did all the shooting go? How was the liveaboard, the exotic beaches, local villages, and volcanoes? How was diving in remote areas with giant coral walls, muck sites, and everything in between?
Well, I could just tell you all about it. But one of the things I love about shooting video is that you can tell a story visually. Have a look at the underwater film my brother Phil and I shot, and you can see for yourself what an amazing trip we had.

---

About the Author: Lee Burghard is an award-winning underwater filmmaker, co-owner of Wild Shutter Imaging with his brother Phil Burghard, and an equipment specialist for Reef Photo & Video. Interested in seeing more of their work? Check out their Vimeo, Facebook and Instagram pages.
RELATED CONTENT
Be the first to add a comment to this article.
Newsletter
Travel with us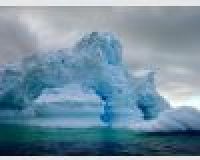 Antarctica
Plan Your Adventure >
Featured Photographer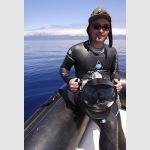 Jens Kuhfs
Expert Photographer
Born a Pisces, it should be no surprise that he has taken to the water. Jens Kuhfs has taken to the underwater. And he takes us with him when he captures his encounters in the blue depths of our planet with his camera, and...