Travel
Underwater Seascapes of the Southern Red Sea
Anemonefish nestle in their host anemone in front of a backdrop of huge pinnacles

Stepping off the plane at Marsa Alam into the Egyptian night, you are hit by the hot desert air beneath a sky of stars. Patience is required when passing through the small airport whilst visas and baggage are processed. At the port, located a short drive from the airport, you are greeted with a fleet of safari boats, all lined up perfectly with sterns snug up to the side of the dock. There are divers relaxing on the top decks sharing stories with a beer. Port Ghalib is a newly built holiday resort and the edge of the marina is lined with shops, restaurants and bars. This is the gateway to the southern Red Sea.
It has been 16 years since I was last beneath the waves of the Red Sea, completing my qualifying dives of my Open Water Course. I can remember the gin-clear waters, endless coral gardens, and reefs smothered in orange anthias. I am excited to return to relive those memories and make some new ones, with my since-acquired diving experience.

A classic bustling and impossibly colorful Red Sea reefscape

Anthias feed around a bommie of fire coral

After a night in port on our safari boat MV Hurricane, we leave Port Ghalib as early in the morning as our permit will allow. The Red Sea is a very popular diving destination among European divers and increasingly divers from further afield due to its affordable trips and its rich and diverse coral reefs. Our itinerary for the week is focused on exploring the offshore reefs on the way down to St. Johns Reef and Fury Shoals.
After an inshore check dive, we head to Elphinstone Reef, an iconic site of the area. Located eight miles offshore and about 20 miles from Marsa Alam, Elphinstone is famous for its wonderful drift dives along sheer walls. Plunging into the azure blue water, shafts of light guide me down into the depths. Keeping the wall on our left shoulder, we drift along gently, stopping to take pictures of vibrant soft corals with dancing anthias surrounding them—a Red Sea classic. The wall is jaw-droppingly beautiful in the afternoon light, but its always worth keeping an eye out in the blue, as you wouldn't want to miss a passing gray reef or whitetip reef shark.

Anthias dancing beneath the setting sun at Elphinstone Reef

A male anthias darting up into the water column in front of his hareem

After a dusk dive shooting the light shafts dancing over the coral-smothered shallows of Elphinstone, we make our way further south on an overnight steam. This area of the Red Sea is famed for its atmospheric caves, which we will explore throughly during the trip.
Shaab Claude is a stunning reef, built up of ancient hard coral colonies. Running through this reef is a system of caves. The atmosphere changes throughout the day depending on the position of the sun. They range from ethereal grottos with light streaming through the cracks above to mysterious caverns making the mind wonder as to what may inhabit these dark corners of the reef.
The structure, size and cover of the hard corals in the southern Red Sea is astounding, some of the best I have ever seen. They have created valleys and towers, a seascape thousands of years in the making, a humbling place to have the privilege to explore. Small schools of goatfish line up as if keeping watch for others, colonies of anemonefish nestle among branches of coral, and pairs of bright yellow masked butterflyfish flit across the reef.

An ethereal cave deep inside an offshore reef

A small school of goatfish hang out at the edge of the reef

Lifting the anchor, we head yet further south to St. Johns. This area of the Red Sea is a large reef system in the very southern reaches of the Egyptian Red Sea, very close to the Sudanese border. It's too far for the day boats to reach, so sites usually host low numbers of divers. Once again, the area boasts spectacular reef systems packed with life, an underwater photographer's paradise.
One of the main drawing cards for traveling this far south is the labyrinth of caves and grottos that are formed in the reef plate. After a short swim over a small area of sand and rubble, my buddy and I reach the reef, which rises up from the seabed at about 65 feet right up to the surface, cloaked in shadow. Finning into the gloom, we find the entrance to the labyrinth. The corridors have small soft corals covering the walls and shafts of light penetrate the gaps from above. These corridors open up into grottos and then shrink down into narrower corridors. Exploring these caves and caverns is a magical experience that can only be compared to diving Mexico's ethereal cenotes.

A dream-like grotto on St. Johns Reef

We continue to dive the exceptional reefs, from huge areas of coral-encrusted pillars to amphitheaters of some of the best coral cover I have ever seen. Making our way north, it's time to try our luck with a resident pod of spinner dolphins at Sataya on Fury Shoals. This shallow sand flat is tucked behind a small reef, giving the dolphins a calm refuge where they can spend the night before heading out to the open ocean early in the morning to feed. I have never had any quality encounters with wild dolphins before. I have tried numerous times to slip into the water with them to get a glimpse into their world, but always to no avail.
Ready to roll, camera in hand with no strobes, mask, snorkel and fins donned, we hold on tight as the zodiac moves ahead of a large pod. Once in position, we roll in and watch as the relatively small dolphins frolic and play, passing us by at lightening speed. They cut through the water effortlessly, conducting an underwater ballet as we are serenaded by squeaks and clicks. The rest of the morning continues like this, and we are completely entranced by these charismatic little animals. After two hours of trying to keep up with them, we are completely exhausted and we're ready for breakfast, but our memory cards are full.

A pod of spinner dolphins lines up for a close pass

Spinner dolphins playing with moon jellyfish

During the summer months, the offshore reefs of the southern Red Sea host another charismatic and notorious species of megafauna—the oceanic whitetip, Carcharhinus longimanus—a true pelagic shark that spends its entire life cruising out in the blue constantly seeking out its next source of food. The name Longimanus, translating from the Latin as "long hands," refers to the shark's distinctive large pectoral fins, just one of this species' adaptations for life gliding through the open ocean.
Oceanics can grow to around 10 feet in length and can weigh around 375 pounds, making them a formidable apex predator. These are not like any other shark species I have encountered before. Most sharks tend to not want anything to do with humans, so will swim off pretty quickly on approach. Thus, on many dives around the world, in order to photograph sharks up close it is not uncommon to use bait in order to draw them in closer to divers. This isn't the case with oceanics. Due to the emptiness of the open ocean, food sources are few and far between, and they investigate any object that's in their vicinity—including divers.
Ocean explorers like Jacques Cousteau quickly learned how this endless search for food dictates the oceanic whitetip's disposition—he dubbed them the most dangerous of all sharks. Their bold, inquisitive nature often lands them in the news as culprits for incidents involving swimmers, snorkelers and divers. They are opportunistic open water sharks that encounter food very infrequently and cannot afford to waste opportunities to feed. They often use an investigatory bite to enquire further about unknown objects. There are still restrictions on safari vessels when visiting the Brothers Islands and other popular dive sites in the Red Sea after an incident involving a diver last year.

Oceanic whitetip sharks are the masters of their realm

An oceanic whitetip beneath the setting sun

The typical end to a southern Red Sea trip is a couple of dives on the seagrass beds of Marsa Shona. In contrast to the week's diving, other than the seagrass, this site is a fairly featureless seascape. However, the area is home to some huge green turtles, which can be seen feasting on the abundant seagrass. They are used to divers, so it's an amazing opportunity to see them up close making a sand storm whilst feeding. There is a chance to encounter dugong too, but I have never been lucky enough to see one here.
With its stunning coral gardens, breathtaking seascapes, ethereal caves, and exhilarating big animal encounters, this part of the Red Sea is a haven for the underwater photographer. I hope I won't have to wait too long before I can return to this incredible place.

An enormous green turtle feasts on the seagrass beds

Schooling parrotfish flow over a shallow coral garden

---

The author would like to thank MV Hurricane, as well as Martyn Guess, Mario Vitalini and Alex Mustard, whose trips made it possible to experience the Red Sea's amazing underwater seascapes.
For more of Joe's amazing dive travel images, check out his website, www.jldaniels.co.uk. Find out more about Joe in DPG's Photographer of the Week article.
RELATED CONTENT
Be the first to add a comment to this article.
Newsletter
Travel with us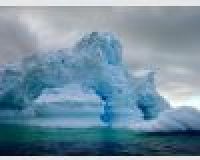 Antarctica
Plan Your Adventure >
Featured Photographer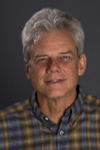 Burt Jones
Expert Photographer
Burt has been an underwater explorer for forty years and an image maker for twenty. His work has taken him around the world on assignments as diverse as photographing the planet\'s longest underwater cave in Mexico and...