Travel
Underwater Photography DSLR Packing Checklist
December 6, 2009 @ 06:41 PM (EST)
by John Ares

Let's face it, if you're shooting underwater photography with a DSLR, you've got a lot to think about when packing for a dive trip. (If you're looking for a point & shoot packing list, we've got you covered too).
Missing one small piece of equipment on a trip can stop an underwater photographer cold. Like a battery charger…or a sync cord…or a USB cable.
Add to that the unfamiliarity of the TSA with out equipment, the clueless and unsympathetic personnel of the airlines, the biology of our aching backs, and the laws of physics that says what we do (taking a camera into salt water) is an unnatural act. We are privileged and obsessed to record what others cannot do. Here is a guide to help make it less a burden. In reality, Underwater Photographers do not go on vacations. We go on Expeditions, and need to adopt that mentality. It takes a lot to get ready for a trip that brings home the bacon.
There's a fantastic checklist at the bottom of this page - download the travel version for your next trip.
Backup equipment is recommended for everything. You first learn something doesn't work when you are USING it. It depends on your budget, insistence on perfection, and personal neuroses for how you handle this. Respectfully, you may be going to places where electricity is novel. Digital underwater photography is electricity intensive.
Digital Backup Capacity
Important considerations for not running short on memory or losing your images

Think about how much you will shoot, and plan to have enough memory cards and hard drive capacity to last the entire trip...then multiply that by two…then add 20%. It is not hard now to shoot 8 – 16 GB per day even with point and shoot cameras and movie files. Do the math and plan accordingly. Plan on saving files on two devices or two types of media. This redundant backup of your files provides a margin of safety to ensure that the images come back home with you one way or another.

Examples:
Two copies on separate hard drives or image viewers (which are basically hard drives)


One copy on your laptop and one copy on DVD's


One copy on an image viewer and one copy on DVD's
Relying on just one copy of your images is risky. All media, hard drives, CD's, DVD's will fail at some point. It is not a matter of "if", it's a matter of "when".
MAJOR ASSUMPTION
One month prior to the trip, all equipment has been dive tested and serviced and is ready to go. No new equipment should be added at the last minute. This is a prescription for failure. The one-month timeframe allows for panic fixes if there are problems.
Packing Strategy:

Be aware of the baggage limits for all of the airlines in each itinerary, and pack accordingly. Determine what you can carry on board, in two bags per person - one as a "personal item" (ie: backpack) and the second as a "rolling carry-on item." You may want to consider keeping cameras, lenses, housing, a port, strobes and sync cords in the plane cabin. But remember, if you can't carry on your entire rig, it's the same as carrying on none at all. Don't stress yourself out carrying a bulky housing and strobes if your ports are checked in. If the bag with your ports gets delayed, you're still not shooting until it arrives. Certain airlines, like Quantas for example, are photographer unfriendly and notorious for weight limits in the overhead.


The rest of your gear gets packed in your luggage, dive or photo cases. The rest may include smaller bags for cords, trays, ports, and backup systems or media like blank DVD's. Investing in a hard carrying case is a good idea, if you are going to check in housings, strobes and ports. Photographer favorites include Pelican, Storm Cases, Tenba, and Zarges. Note that in no instance, with any airline, can you check-in a bag that weighs more than 100 lbs. Prepare to pay excess baggage fees for any bag over the allowance of 1 or 2 pieces, and 50 or 70 lbs each - depending on airline. (stay tuned for our baggage restriction guide coming soon!)


Note FAA regulations change all the time. Any specific restrictions or recommendations can be out of date at any time. Use your common sense and also allow for airline personnel to deny you taking any specific item on board arbitrarily. They really don't care that you're carrying expensive and fragile equipment.


Prior to packing, assemble your equipment on your desk, dining room table or other dust free surface, test all items assembled and be assured you get the strobes(s) to fire. This is the basic setup to pack. Many serious amateurs and pros carry extra camera bodies and even extra housings and/or hotshoe circuitry. When packaing, consider the impact of baggage separation and delivery delays.
Personalize The Checklist
ADD / DELETE / MODIFY items as they apply to your current set up.
(You can
download
the travel version of the checklist here)
CAMERAS & LENSES
Primary SLR body
Identical backup body, also good for land use
Dinner/land/boat point & shoot camera for carrying casually
Wide angle lens (zoom)
Fisheye lens (prime or zoom)
Midrange & versatile zoom for land (e.g. 18-200)
Macro lenses (e.g. 50 - 60 mm and/or 100 - 105 mm)
Long wildlife lens 100-500mm
Low light lens (e.g. 50mm 1.4)
Memory cards (enough)
Memory card case(s)
Camera batteries (ideally three - one in camera, one in boat bag, one in charger)
Camera battery charger(s)

Camera manual

See ELECTRONIC SUPPORT for remaining accessories

HOUSING & PORTS
Housing and o-ring
Spare O-ring for housing & ports

Wide angle port for specific lenses
Macro port for specific lenses
Extension rings required for specific lenses
STROBES
Strobe(s)
Strobe batteries and spares
Sync cords (always have backup sync cords)

Spare O-rings for strobes
Strobe chargers
Diffusers

Strobe manual
Strobe arms
Clamps for arms

Ball adapters for handles and strobe heads

Bag for arms & clamps

Focusing light for macro and night shooting
Batteries for focus light

Mounts for focus light
TOOL KIT
O-ring grease recommended by the Housing / Strobe Manufacturer
Lens paper
Screwdriver with multiple tips
Jeweler's screwdrivers (look inside your housing at the controls to see when might need to be tightened after vibrating loose during the flight.)
Small Allen wrenches (look at your external housing controls to see when might need to be tightened after vibrating loose during the flight.)
O-ring tool, or a smooth pick / toothpick for removing o-rings (NO SHARP EDGES!)
Duct tape (just standard procedure- improvisation)
Cable ties (just standard procedure - improvisation)
Multi-tool like a leatherman or small vice grip
SCUBA Tool or similar
Carry on "personal item" for laptop, camera and lenses e.g. laptop carrying backpack such as a Lowepro Computrekker. (TSA has in the past regarded this as my purse or personal item)
Rolling carry-on camera bag for strobes and housing e.g. Tamrac CyberPro Flyer Rolling Photo/Computer Briefcase, Mountainsmith Flightpath, Think Tank Airport rollers
Ancillary items that complement the checklist:
Logbook & C-card
Current DAN insurance card
Travel insurance (this is optional of course)
Equipment serial number list for customs and insurance. One for passport wallet, one in each major piece of luggage
Handheld camping scale to balance out luggage (ensure over a 50 pound capacity)
ELECTRONIC BACKUP SUPPORT
Ideal Option: Laptop + Hard Drive
Laptop
Card reader + USB cable
Laptop charger
Voltage adapters
Portable hard drive(s) + USB cables
Power strip / surge protector (or two)
Three prong grounding adapter
Alternate options: Viewer + DVD Burner
Portable viewer with sufficient disc space (example: Epson p6000)
Portable DVD burner (not reliable)
USB cables
Blank disks & container for burned discs
Viewer charger
Burner charger
Voltage adapters
Power strip / surge protector (or two)
Three prong grounding adapter

Phase 2: Distribute Into Bags

Here are some ideas on how to distribute your gear between your carry-on and checked baggage. These are just suggestions of how I pack myself.
CARRY ON

Camera / Laptop Backpack ("personal item") - Primary camera body, lenses, flash, laptop, hard drive.


Roller Bag –Strobes, housing with backup camera body installed, no lens, with body cap, sync cord, strobe batteries, portable camping scale. Space and container / pages for DVDs burned during the trip. THESE DO NOT GO IN BAGGAGE!
DISTRIBUTE THE REST IN CHECKED BAGGAGE
Sync cord bag (a small, soft but protective pouch is ideal)


Arms & clamps bag


Port boxes - Large UK boxes for small ports, or try a plastic cake box for larger dome ports, works like a charm


Bag for remainder of electronic backup / batteries, power strips, chargers etc.


Tool kit can fit in one large Otter box, old mask case, or other appropriately sized case
Folded boat bag (dry bag) - For tool kit, extra batteries, sun tan lotion, sunglasses, money, etc
I hope you found the checklist useful - you can print out the downloadable checklist before your next trip to make sure that no items get left behind while packing.Enjoy your travels!
Feel free to add any items that you think we left out in the comments below!


RELATED CONTENT
Be the first to add a comment to this article.
Newsletter
Travel with us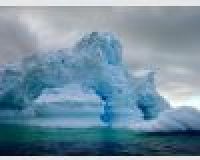 Antarctica
Plan Your Adventure >
Featured Photographer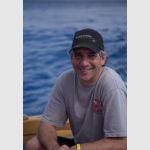 Robert Minnick
Expert Photographer
I began diving just over ten years ago; twenty years into my career as a technical director in theater. My mask became a new proscenium to a show of unending interest and fascination. After a time I developed a desire to...