Travel
Treasures and Luxuries: Diving Bunaken National Park with Siladen Resort

Think North Sulawesi and the muck maelstrom of Lembeh almost certainly comes instantly to mind. Indeed, it's hard to ignore the allure of the area's endless parade of exotic critters, demanding not just the services of beady-eyed dive guides, but also a studious dedication to marine biology for the purposes of categorization. But on the other side of the Minahassa Peninsula, no more than an hour from Manado, is perhaps an even more enticing dive gem that isn't just about the macro mayhem: Bunaken National Park.
This well-protected marine park is made up of five islands: Bunaken, Mantehage, Nain, Siladen, and Manado Tua. This last island happens to be an extinct volcano, and though it puffed its last molten breath long ago, Manado Tua still holds a commanding presence over the park, with its perfectly conical peak as the foreground to every sunset. That's a view enjoyed by the guests of Siladen Resort & Spa, who come not only to be well looked after, as the name suggests, but also to gain access to one of the most spectacular marine realms in the Coral Triangle.

Bunaken National Park is famous for walls but the hard coral sloping reefs of the area are just as stunning

The reefs in Bunaken are extremely photogenic with subjects that seem to be positioned at exactly the right location for great compositions

Siladen Resort: Luxury Meets Authenticity
Siladen is the smallest but arguably the most beautiful of Bunaken's five islands, with its fringing coral reef, peripheral white sand beaches, and lush tropical jungle. The resort itself is breathtaking and it doesn't take long to understand why Siladen is the pinnacle dive resort in the area. A simple stone pathway escorts you through the immaculate gardens in which their beautifully and traditionally designed villas, spa, dive center, restaurant, lounge, and pool have all been nestled nicely alongside the beach.

Enjoy a cocktail by the pool and sort through your day's photos in absolute comfort at Siladen Resort

The secure camera room is fully equipped with personal charging stations, air hoses, and an endless supply of towels

My first day at the resort, I decided to take the morning easy, set up my camera in their tailor-made camera room, wander around, and join the afternoon dive. While I was meandering through the resort, I realized that every member of staff—all 100 or so of them who I had yet to meet—knew my name! I felt like Brad Pitt (albeit a pale, ginger version of him with none of his angular good looks), but I assumed the special treatment was because I was there to write an article about the resort and everyone was giving it 110 percent. The only thing was, it soon became clear that every single guest was being treated with that same authentic warmth and hospitality.
No amount of effort was too small for the Siladen team. Everything was organized down to the last detail—from the complimentary 30-minute massage, and rosewater scented hot towels after each dive, to the bowl of fine chocolates that would magically appear on my bed every evening. The team at Siladen understand that true luxury goes well beyond just a plush room with a view and a sunset cocktail on the beach—and they made it all seem so effortless.

One of the signature walls in Bunaken with dive guide Pipop doing double duty as a model
Seahorses to Sea Turtles—and Everything In-between
Siladen boasts an impressive 50 dive sites. Many of these are walls, as might be expected, but in the week to come we would also be exploring terraced hard coral reefs, muck sites with rich black sand, stunning slopes full of fish, and even a couple of small wrecks. The diversity of the dive sites is matched only by the biodiversity of the marine life in Bunaken. Rather than give you an abbreviated list of what you could expect to see on a dive, pick up a reef fish book that covers Indo-Pacific, select a page at random, point to a fish, and then assume you have a very good chance of seeing that fish—especially if that fish is a turtle.

Three species of pygmy seahorse are found in the area, one of which is this very tiny Denise's (Hippocampus denise)

Snooting subjects is a breeze when your dive guide knows just how to position the snoot!

Of course, with such mind-blowing diving comes superb underwater photography opportunities. The walls and overhangs were host to vast colonies of soft coral that seemed to drip down like multicolored candle wax and oozed with photographic prospects. On the slopes, sea anemones and barrel sponges appeared to have been meticulously arranged at exactly the right height, and angled just so with the reef background, to give you the most idyllic compositions. In the sea fans, tiny Denise's, Bargibant's, and even a couple Pontoh's pygmy seahorses—which were first discovered in Bunaken—were found clinging to their latticed homes.

A typical shallow reef top and sheer drop-off just off Bunaken Island

With the ever-present sea turtles around the park, you'll have plenty of opportunities for different compositions

Eagle rays cruised past us on several occasions, and I kept a keen eye out whenever we passed a seagrass bed for dugong, which are rare but do inhabit the park. On just about all of the dives, especially around Bunaken Island, we were bombarded by sea turtles. Green sea turtles and the grubbier hawksbill were everywhere! The regulator of my dive guide Pipop (coolest name ever) seemed to be in free flow as he watched in hysterics as the turtles relentlessly danced around me and seemed to tease me from all angles.

Pygmy cuttlefish are just some of the cephalopods you'll come across on a night dive—more than making up for that missed sunset cocktail!

Everyone's favorite, the ornate ghost pipefish are a regular feature on the black sand muck dives off the mainland

And Bunaken is more than just a place for those seeking a fine wide-angle photo. Whether you are diving around the islands themselves or in the rich volcanic sand of the mainland, macro enthusiasts who are keen on some world-class critter diving will have enough cryptic subjects to keep busy for weeks, or longer. Blue-ring octopus, stargazers, frogfish, ghost pipefish, and an all-you-can-shoot buffet of nudibranchs should keep your eyes—and lenses—well focused. Bunaken gives you the best of both worlds: You're diving in a vibrant marine park with all the wide-angle subjects and clear blue water you could want, while not missing out on any of the unusual bottom-dwellers for which North Sulawesi is famous.

There's no better way to wake up on a dive holiday than with baby turtles in the water!

After my epic week, it was sad to say goodbye to the team from Siladen Resort. The whole experience was impossible to fault: immaculately prepared meals on a tropical beach, some of the world's most diverse diving, and surface intervals spent paddle-boarding over seagrass beds in search of that elusive dugong. And just when it couldn't have got any better, there was the morning the baby olive ridley turtles hatched and I got to greet them in the water as they took their first swim…
It was my first time visiting Bunaken National Park, but it definitely won't be the last. There is still so much I want to explore in the area, and it's hard to imagine having a more enjoyable time doing it than with Siladen Resort.

The shallow coral reef that surrounds the island—easily accessed by the resort paddle boards or kayaks—provides yet another splendid photo opportunity

RELATED CONTENT
Be the first to add a comment to this article.
Newsletter
Travel with us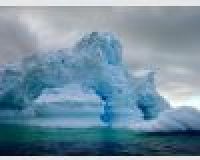 Antarctica
Plan Your Adventure >
Featured Photographer
Sean Wu
Expert Photographer
Fashion and commercial photographer Sean Wu makes a splash for a living. He imagines, creates and then captures underwater scenes that defy trends and suspend gravity. Wu have produced remarkable images for beauty, fashion and...