Travel
Underwater Photography Bliss in Fiji at Volivoli
In Fiji, safety stops on shallow reefs and the tops of pinnacles swarm with life and healthy coral

Returning to Fiji after a 10-year hiatus, I was immediately reminded of why I loved it so much. In the way time seems to pass without realization, I couldn't believe it had been that long. My memories were every bit as colorful and chock-full of soft corals as every magazine boasts, and I made myself a promise that in going back and writing about it, I would seek out descriptions beyond overused phrases like "rainbow of colors" and "soft coral capital of the world" and overestimations of anthias numbering in the millions. But at the conclusion of my trip, I found this immensely difficult.
Every dive in Fiji really has all the colors of the rainbow—and real rainbows appear on land almost daily. The reefs really are jam-packed with soft corals in hues of pink and purple and orange—and there literally are millions of anthias. Now, if only all those little fish would pause their frantic swimming for a second and all pose together for a photo—then Fiji would truly be perfect.

A school of fusiliers on the top of "Black Magic Mountain," one of the dive sites I remembered from previous visits
Picture-Perfect Fiji
The beauty is not just underwater. The islands of Fiji are lovely in that screen-saver sort of way, with lush green hills, abundant flowery foliage, and endless blue skies. Palm trees and white sand beaches give way to tranquil water, and if you look long enough, a speck of a dolphin or even a whale. The people are genuine and kind, always smiling.
At Volivoli Beach Resort, I was spoilt staying in one of their brand-new Luxury Ocean Front Villas. With my view of the ocean and private pool, it was hard to leave the confines of my superb private paradise. The spacious rooms (two bedrooms and two bathrooms) were airy and full of natural light. There was a kitchenette with refrigerator and, my personal favorite, a French press, which resulted in my spending plenty of time sitting outside with my coffee, admiring the glorious view—and, one morning, very nearly being late to the dive boat!

An anemonefish peeks out from its home
Diving the Bligh Waters
But, alas, I was "working" and underwater photos needed to be created, so I struggled to abandon my coffee and view to head down to the beach to Volivoli's dive operation, Ra Divers. One of the longest-running dive operators in Fiji, these guys know all the best dive sites, mainly because they found most of them. You want sharks? "Breath-Taker" it is. You want pinnacles covered with corals and fish? Welcome to "Black Magic Mountain" and "Mellow Yellow." Yes, all of the dive sites are perfectly named to inspire epic diving and they do live up to their names. Some of my other favorites include "Dream Maker," "Pandora's Box," and "Purple Haze."
Located on the northernmost tip of Viti Levu, Ra Divers venture out to the Bligh Waters, which hold some of Fiji's best diving as well as the occasional surprise of a whale shark or pod of dolphins. I even saw a baby humpback breach in the distance. While you never know what gifts the ocean will offer, Fiji can usually guarantee vibrant and lively reefs full of fish and healthy corals.

Pinnacle dives in the Bligh Waters are fantastic for underwater photography: It's easy to shoot upwards and capture silhouettes of divers in the background

It seemed like there really were thousands, or even millions, of anthias

Pinnacles and mini-walls covered with soft corals make for ideal photo opportunities because it's easy to shoot upwards to get sunlight and surface in the images, or take close-focus wide-angle shots of soft coral with the pinnacle or reef shadow in the background. Turtles and sharks were seen on several dives, but none came very close, and being the rainy season, visibility wasn't extensive. Sometimes visibility isn't perfect in Fiji because the water is full of nutrients that feed the famed soft corals, and unfortunately that means the potential for lots of backscatter. Increasing the ISO and shooting with ambient light or getting very close to the subject and lighting only the foreground can help.
Many of my best shots came from the safety stops above either coral pinnacles or more expansive reefs where the health of the reef is apparent. Many different types of corals, both hard and soft, coexist with smaller and juvenile fish darting within the reef and larger fish swimming over the top. Lots of sunlight in the shallows made for good lighting and lots of marine life.
On the one day it rained, I switched to macro and set off critter hunting. I found nudibranchs, a commensal shrimp on a colorful starfish, and a pair of ghost pipefish with a pregnant male. However, we went through several swim-throughs, one with large deep red sea fans framing the opening, and I silently cursed my decision to shoot the small stuff.

A duo of ghost pipefish: There is plenty of macro life to shoot if you can manage to take off the dome port

A scorpionfish hides in a sponge
Back and Better than Ever
The staff at Volivoli will tell you about the devastating effects of Cyclone Winston, which hit Fiji in 2016. Yet, although the storm disrupted their lives and impacted the resort's operations, today, both above and below the waterline, I would have had no idea of the damage had I not been told. For me, returning to the country after a decade, I would say the reefs are as healthy as they were back then, if not even more so. I found myself lost in moments of déjà vu as I photographed a school of fusiliers at "Black Magic Mountain" and the yellow soft coral at "Mellow Yellow" that still seem to almost drip off the sides of the pinnacle wall just as I remember.
And you might be surprised to learn that Fiji isn't all eye-popping reefscapes, either. How about a little muck diving? Yes, right in front of the dive shop is a fun little house reef that I spent hours exploring. It starts with a large bed of seagrass full of life—where I found Shawn the Sheep nudibranchs—and a bit further out, the sand slopes down to a nice reef system that had blennies, gobies, nudibranchs, juvenile fish, and other marine life. You can spend several afternoons blissfully snapping away here and it's also not a bad night dive.

It was quite a surprise to find Shawn the Sheep nudibranchs on the Volivoli house reef

A goby, unperturbed by my big camera and bright lights
A Place for Everyone
While it's a great location for underwater photographers hoping to fill a portfolio with those classic wide-angle reef scenes, I kept thinking about how many people—non-photographers and non-divers included—would have an absolutely great time at Volivoli. Owners and brothers Nick and Steve Darling both have young children, and the resort can accommodate families, providing a relaxing atmosphere for parents, a fun place for kids, and excellent diving for the underwater photographers in the family.
The property is breathtakingly beautiful. Every room has an ocean view and there's lush foliage and flowers everywhere. Down on the beach, hammocks lazily rock in the breeze and a cold draft Fiji Bitter is just a few steps away at the Ra Bar. There's a spa, kayaks, and tours to waterfalls, caves and villages. Twice a week dinners are served on the beach, a barbecue and a traditional Fijian lovo with kava, earth oven cooked meats, and performances of traditional singing and dancing.

A bannerfish nibbles on a moon jelly

The food is also excellent. Their concept is "Fijian and international fusion" and most ingredients are locally sourced, including sustainable fish, organic eggs, produce grown on property or nearby, and local beef. I could go on and on about the eggs benny, chicken curry, quinoa burgers and epic deserts (one of which included cheese made on site and local honey that was to die for), but I will just say this: No weight was lost on this trip.
Diving with Ra Divers was a relaxed affair, timely but unhurried. Some current is common, but these are mostly slow currents that just gently push you along. Every few feet seemed to be another perfect reef shot and it was hard to stop taking photos. Equally, you could easily spend entire dives in just one small area, capturing dozens of great images.
Fiji has always had a special place in my heart and it lived up to all my memories, anthias and all. My blissful week at Volivoli left me relaxed and happy with the images I'd taken. I can't wait to return and I've promised myself that I won't wait so long till the next time.

Corals, sponges, crinoids, anthias: Fiji has so much colorful life to photograph
Planning Your Underwater Photography Trip to Fiji
How to Get There: Nadi International Airport receives flights from the US, Australia, Singapore, Hong Kong, and Seoul, and several Pacific Islands. Volivoli is a two-hour drive from the airport. Other Fijian islands can be reached by domestic flights.
When to Go: Diving occurs year round. November to February is the rainy season, with warmer water and slightly lower visibility. April to October is the dry season with cooler water and clearer viz.
Where to Stay: Volivoli Beach Resort will appeal to many different types of travelers. Some of the standard rooms have multiple beds accommodating up to three people, and the villas can happily host multiple couples, groups of friends, or families.
Money: Fijian dollars. Many places accept major credit cards but with 3–5% transaction fees. ATMs are common in Nadi but less so on the outer islands and in rural areas.
Electricity: 240V/50Hz and Type 1 power plugs.
Health Concerns: Routine vaccines are recommended and avoid mosquito bites, as there is risk of Zika virus.
Entry Requirements: Most countries can enter Fiji for up to four months as long as their passports are valid for at least six months and they have an outbound ticket.

Just go ahead and try to count all the anthias!
RELATED CONTENT
Be the first to add a comment to this article.
Newsletter
Travel with us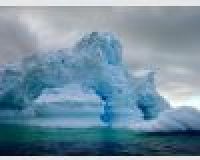 Antarctica
Plan Your Adventure >
Featured Photographer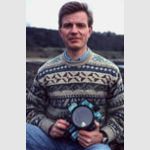 Mark Webster
Expert Photographer
Mark Webster first developed his interest in underwater photography whilst working in the commercial diving industry. This quickly developed from an essential skill to a passion and a fascination for competitive photography....