Travel
Underwater Photography in Anilao, Philippines
Mention this destination and mostly everyone that is not an avid underwater photographer will scratch their head and ask, "you're going where?"

The Philippines have always remained on the fringe, never a primary dive destination.

But for divers and photographers in the know, this is not the case. The Philippines are perhaps one of the best kept secrets of all.

Getting there is an easy hop, skip and a long jump from LAX. Unlike the time consuming travels to Indonesia, im diving the day I arrive.

Manila is densely populated with traffic jams throughout the city. High pitched honking, loud music, people everywhere. Scooters weave in and out of traffic, some with sidecars packed with the whole family aboard.



Then there are the Jeepney's. Jeepney's are a unique testament to Filipino creativity and ingenuity. The share cab form of Filipino mass transit, each resembles a chrome long bed jeep. The back is covered with bench seating for twenty and Jeepney is adorned with the owner's family name. Then there is a different slogan on each one, like "Heaven on Earth." Taking on a Disney like appearance with flashy light's and loud music these Jeepney's careen around town like amusement park rides that jumped the tracks.

The drivers are real characters with hands clutched on the wheel. Cash Pesos are laced through they're fingers. I am definitely in the Philippines now as I click photos with my phone and text them to my wife.

Quickly the city subsides into suburbs and finally lush tropical countryside. Just a few hours further south of Manila, in the Mabini province is our destination, the sleepy little coastal town of Anilao.
I was just here at "Club O" a few months ago and im very excited to be back. The smiling faces are genuine and the staff all knows me by name.
Club Ocillaris is a modest eco-centric resort. It's constructed from local materials, bamboo and hardwood. The resort is built into the hillside overlooking the cobalt blue waters of the South China Sea.
From the water one can hardly tell it is there, the trees engulf the resort. One of the rooms actually has a tree growing through it.

Catering to photographers and videographers, professional and hobbyist alike, the owner Jose Salon Venus has created a haven for shooters. A place where one could find privacy, discretion and all of the room you would need to spread out and work.

The Diving is accomplished from smaller boats called Bancas, they are fast and whisk you to your dive site quickly and comfortably. Most sites are within minutes from the Club so long boat rides wont up eat your dive time.

I was told about Anilao when diving in Lembeh, but I found it hard to find information about it. Then I noticed something interesting -- in my ID books for the Indo pacific have the locations, Mabini, Luzon and Anilao under the most interesting photos. Then realizing these locations are all in the same general province and the names are used interchangeably, the mystery begins to unravel.

Photo by Jeffrey C. De Guzman


Many of the guests come here with a goal in mind. Using a "critter wish list" comes into play and more times then not, every photographer will have one. Having a critter list is a great way to maximize your time here. Scratching critters off the list is always a blast, and recounting the story of how the critter was found is a routine we usually run through over breakfast. Then we begin to make our daily strategy. What critters do we need, where do we find them, what do the tide and currents look like for that time of day and so on.

Anilao lies at the tip of the golden triangle of the Indo-Pacific. The golden triangle is designated as the most biodiverse area on the globe, rich in sea life, corals and invertebrate life. Its no wonder that this place is a mecca for researchers and photographers alike. One could expect to find hundreds of different Nudibranch species, Rhinopias, Ambon Scorpionfish, Pacific Walkers, Pegasus Mothfish and Blue Ring Octopus. There are several species of Pipefish, at least three varieties of Seahorses from the coveted Pygmy's to the even more rare, Giant Seahorse, standing close to a foot high with outstretched tail. But one of the strangest and most bazaar creatures lives within the sand. The name of this creature was coined for the demasculating wounds inflicted by Lorena Bobbit on her husband, The Bobbit Worm. (Eunice aphroditois) Bobbit worms are a carnivorous Polychaete worm. They can be lightning fast, striking wildly from its hidden lair, dragging its prey under in a flash. After seeing the Bobbit worm strike for the first time I immediately inflated my BC to lift myself off the sand.

A Local Photographer named Jeffery De Guzman has done quite well in international underwater photo contests capturing images from this region. He has landed himself in the winners circle for many competitions and on the covers of magazines and much more. Jeffery's ability to Photograph the unusual critters found here can be attributed to patience, repetitive diving and a superb dive guide by the name of Peri Paleracio.


Q: Jeffrey, how long have you been shooting photos
A: I started in May 2006 with a Canon s80

Q: what kind of camera and housing do you use
A: I have a Canon 400d , Sea and Sea housing

Q: do you favor any special gear or equipment
A: Reefnet.ca Subsee Adaptor - Teleconverters

Q: What is your favorite lense
A: 100mm macro

Q: How often do you dive and do you use a guide
A: I usually dive 2 weekends in a month, from November to May. My dive guide is Peri Palerecio

Photo by Jeffrey C. De Guzman

I also attribute most of my best critter finds in Anilao to Peri. Peri is one of those unique and humble individuals. Topside he is jovial and a wealth of knowledge, but he is all business under water. I call Peri "the go-to guide". He is the guy you call on, to find that specific Nudibranch or that certain fish. People book him well in advance.

Peri, started out as a support diver for a marine biologist team. After he resigned his post, Peri's dive instructor, Homer Hernandez took Peri under his wing. Homer is a fish ID guy that Peri says is the best dive guide in the PI's. Homer brought Peri into the fold and began to teach him. Peri began to learn about the different critters, how they behave, what they feed on, how they mate. Homer eventually connected Peri to "Club-O" and as they say, the rest is history.

"My favorite critters are nudibranchs" says Peri. Some people consider Anilao the Nudibranch capitol of the world.

Photo by Jeffrey C. De Guzman
Photo by Jeffrey C. De Guzman


Some of Peri's career highlights so far include diving with greats like Dr. Gerry Allen, Roger Steene, Constantinos Petrinos, Terry Gosliner, Jim Black and more. Peri's contribution to the discovery of new fish and Nudibranch species has made his name synonymous with book writers and critter hunters alike. Recently another discovery was made by Peri and a new Eel species was added to the books.

Anilao is known for it's varied substrate and relief. Current swept dive sites keep a continuous flow of food going for the many critters found here. In addition to the critters, expect to find soft corals, hard corals, classic muck dives, walls and dropoffs. The Reef structures are alive with moving colors and blizzards of colorful Anthias, big schools of Jacks and more. This place really has something for everyone.

Continuous discoveries, endless beauty and wonderful people make Anilao a very compelling destination for this photographer and many others. I am already booked for next year and im looking forward to coming back. This quiet little corner of the world offers up such a diversity of life that I can't help but think of it daily. So there it is… The best kept secret is out…

Special Thanks to
Jeffery De Guzman
Peri Paleracio
Jose "Boy" Salon Venus
Club Ocillaris
RELATED CONTENT
Be the first to add a comment to this article.
Newsletter
Travel with us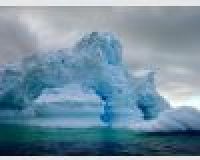 Antarctica
Plan Your Adventure >
Featured Photographer
Doug Sloss
Expert Photographer
Doug shoots and writes about underwater and topside photography for a living. Once a long time resident photo-pro and dive instructor in Micronesia, his work is regularly published in many diving magazines around the world and...