Travel
An Underwater Photographer's Guide to Wakatobi
Wakatobi is ideally placed in the heart of the "Coral Triangle," a stretch of ocean spanning 2.2 million square miles that encompasses Philippines, Indonesia, Malaysia, Papua New Guinea and the Solomon Islands.
This ocean expanse boasts the world's highest marine biodiversity. For underwater photographers, this means that the further you are away from here, the fewer species there are to photograph.
Wakatobi Resort
Just a two-hour flight on a private plane from Bali to Wakatobi Resort and you are in a remote corner of the world that the resort has worked tirelessly to protect, and which remains pristine. The resort is perched atop Wangi Wangi, the largest island in the "Wakatobi Archipelago" and the gateway to the Wakatobi National Marine Park.
Dive sites include walls covered in a kaleidoscope of corals and sponges that disappear into the abyssal blue below. Ridges and seamounts bring life-giving sunlight to hard corals, and bays provide the protection needed for the reef's more delicate creatures to flourish.
Even the House Reef is one of the best in the world. Easily accessible from shore, the shallow reef crest in front of the resort dramatically plunges to several hundred feet. Here, turtles, trevally, frogfish, ghost pipefish and four species of pygmy seahorses find their home on a reef that tears the underwater photographer's attentions from macro to wide-angle in the blink of an eye.
Wakatobi Facts:
Where: Southeast Sulawesi, Indonesia
Language: Bahasa Indonesia
Currency: Rupiah (IRP), as well as US dollars and Euros at the resort
Time Zone: GMT + 8 hrs
Water Temperature: 26 – 30˚C (78 - 86˚F)
Surface Temperature: 26 – 30˚C (78 - 86˚F)
Visibility: 20 – 50 m
Diving Experience Level: Being warm and clear, it is largely suitable for beginners, although currents can occasionally be experienced at some sites
Photography Experience Level: Ideal for beginner and advanced photographers alike
Underwater Photography at
Wakatobi:
There is a wealth of macro subjects at Wakatobi, making the resort a haven for critter shooters. But don't leave your wide-angle setup at home: The reefs here are absolutely stunning and should not be forgotten.
As part of its environmentally conscious philosophy, the resort takes great pride in its marine life. Your guide will help you to avoid any accidental damage while taking photos, particularly with delicate macro subjects.
Macro Highlights:
A huge variety of nudibranchs

Abundant anemonefishes

Various shrimp species: imperial, bubble coral and crinoid to name a few

Ghost pipefish: robust, ornate and halimeda

Four species of pygmy seahorse: Bargibant's, Denise's, Pontoh's and Severn's

The recently described pygmy pipehorse, Kyonemichthys rumengani
Wide-angle Subjects:
Stunning soft corals, sponges and gorgonians on walls

Hard corals on seamounts

Green and Hawksbill turtles

Schooling fish: big-eye trevally, bumphead parrotfish and barracuda
Underwater Photography Equipment for Wakatobi:
The diversity of dive sites and marine life at Wakatobi means that you'll regret leaving any gear at home. Almost all dives are ideal for both macro and wide, but your guide can help you reach an informed decision for each particular site.
Compact Camera:
Much of the marine life at Wakatobi can be shot with just a compact camera equipped with a strobe. Some of the smallest creatures might be just a little bit too tiny for most compact cameras, so have an external macro wet lens is recommended.
SLR:
Given the variety of subjects, it's worth bringing a full compliment of lenses. For macro the 100/105 mm will give you a bit of space between yourself and the more shy creatures like pygmy seahorses . Fisheye lenses are excellent in the shallows; making the most of the high coral coverage and Snell's window in the calm waters.
Camera Bag:
Compact Camera:

Must bring: Camera, housing

Optional: Strobe(s), macro diopter, fisheye wet lens
SLR:
Must bring: Camera, housing, strobe(s), macro lens and port, fisheye and dome port

Optional: accessories for super-macro e.g. teleconverter, wet lens or diopter
Diving Equipment:
Wakatobi Dive Resort has a very well-kitted-out dive center where you can hire all your gear should you decide against travelling with it, or experience a technical glitch during your trip.
Wakatobi Dive Bag:
Mask

Fins

BCD

Regulator

Wetsuit: from shorty to 5 mm depending on your preference, but the water can be on the cooler side, depending on the time of year
Wakatobi Underwater Photography Tips and Techniques:
Peak Performance Buoyancy: As always, keep a close eye on your buoyancy. The reefs of Wakatobi are so rich with life, and every square inch inhabited, that finding even a small bare patch to steady yourself can sometimes be troublesome. Luckily, your guide will happily provide stability should you need some assistance.
Make the most of the House Reef: As well as the three boat dives offered per day, you also have unlimited access to the House Reef beginning at 6 AM. You can either choose to go directly from shore, or get dropped off down the reef, depending on the current. The beauty of diving the House Reef is that you can go as slowly as you like, making the most of the abundant macro and wide-angle photography opportunities.
Look for abstracts: If you have a moment, take a look at the reef from a different perspective. The huge variety of invertebrates such as soft corals, anemones and sponges provide a rich palette of unique abstract subjects.
Check the best lens for the dive: Virtually every dive will be equally well suited for macro and wide-angle, but it is worth checking with your guide whether there are any specialities you should know about. The sites Kollo Soha and Teluk Maya are two that are definitely worth using macro.
Wakatobi Topside Photography:
Lamanggau Village: During your stay at Wakatobi there will be opportunity to visit the small village that shares the island with the resort. There are no cars in the village and much of it is built on stilts over the water, so makes for an interesting excursion and fantastic topside photo opportunities.
Bali: Bali is the gateway to Wakatobi, through which all guests will pass on their outbound and return journeys. It is well worth spending a couple of days to acclimatise on your way to the resort. There is also some great diving to be had at the USAT Liberty wreck, Nusa Penida with the Mola Molas and muck diving in Tulamben. Keep in mind, at the sites where Mola Mola are most commonly found the water can be as cold as 16 ˚C (60 ˚F), so additional insulation may be required.


Planning your Underwater Photography Trip to Wakatobi:
When to go: Wakatobi is a year-round destination. Cooler water is experienced July-September, but this is a still a great time for diving.
How to get there: The private plane to Wakatobi Dive Resort departs from the domestic terminal at Bali's international airport every 5-7 days. There are daily flights to Bali from Singapore on a number of carriers, as well as from other Asian and Australian cities.
Entry Requirements: A tourist visa is required for the citizens of most countries, and can be purchased on arrival at a cost of US $25 for a 30-day visa.
Taxes: There is an international departure tax of 150,000 rupiah (approximately US $15), which must be paid in local currency.
Connectivity: There is mobile phone service at the resort (although this may depend on your carrier) and free WiFi in the main reception, as well as LAN connection in the rooms. The Internet is provided via satellite, so while it is reliable it will probably be slower than experienced at home.
Health Concerns and Vaccinations: No vaccinations are required for visiting Bali or Wakatobi. The nearest recompression chamber is Bali, so remember to stay hydrated and dive safely.
RELATED CONTENT
Be the first to add a comment to this article.
Newsletter
Travel with us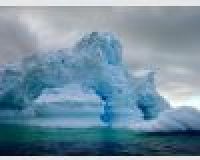 Antarctica
Plan Your Adventure >
Featured Photographer
James Watt
Expert Photographer
Jim Watt was an icon in the underwater photography industry. He sadly passed away in July 2007 and will be missed by many around the world. Jim had a diving experience spanning over 35 years and has many has had many ocean...