Travel
An Underwater Photographer's Guide to Triton Bay
Triton Bay boasts spectacular hard and soft coral

Triton Bay is one of three regions that comprise the Bird's Head Seascape—the other two being Raja Ampat and Cenderawasih Bay—which is now considered by marine biologists to be the epicenter of the Coral Triangle and which contains more fish and coral species than anywhere else on the planet. Triton Bay is located at the neck of the Bird's Head Seascape, approximately 30 nautical miles from the town of Kaimana in the Indonesian province of West Papua, previously known as Irian Jaya, on the western part of the island of New Guinea.
The area was first discovered in 2006 by a joint team from Conservation International and scientists from the State University of Papua (UNIPA), and was declared a marine protected area in 2008. The marine biodiversity here is second to none and continues to surprise us with new finds every time we go diving. Dubbed by some as "the next frontier of Indonesian diving" and the "last best place," Triton Bay offers something for everyone both above and below the waves. And best of all, you will be one of only a few divers enjoying the waters in this very remote area.

The beautiful flasher wrasse can be found on the Triton Bay Divers house reef
Diving in Triton Bay
Sometimes, we struggle to decide the location of our next dive destination: Do we want macro or wide angle, corals or big fish, sand and muck or scenic reefs? Triton Bay is the solution to all of this, as it offers a taste of everything in one destination. From the tiniest pygmy seahorse to huge whale sharks, the incredible diversity of fish life in the Coral Triangle is on display here—as well as stunning seascapes and some of the finest soft coral dive sites in the world. Make sure to be on the lookout for the beautiful Paracheilinus nursalim flasher wrasse, which outside of Triton Bay can only be found in Misool, in southern Raja Ampat.
Dive sites range from pinnacles to shallow soft coral gardens; huge boulders draped in colorful corals; massive black coral bushes, usually seen at depth but accessible in the shallows here; drift and wall dives; as well as excellent critter hunting opportunities. Triton Bay is becoming best known for its beautiful soft coral gardens, which come to within half a dozen feet of the surface and can also be enjoyed by snorkelers, but the macro life here is also fantastic, especially if you are into pygmy seahorses.
Perhaps the only thing lacking in Triton Bay are reef sharks. They are here and are spotted on occasion, but they are shy and tend to keep to the deeper reefs. However, you can enjoy at least three species of wobbegong shark (one of which might be a new species and is currently being tested), as well as the elusive Triton epaulette shark (Hemiscyllium henryi), discovered in 2006 and only found in the Triton Bay area.

The amazing fish life at the Little Komodo dive site

Fast Facts
Where: Triton Bay is located at the neck of the Bird's Head Seascape, in the West Papua province of Indonesia.
Water Temperature: Temperatures vary through the year, dipping to as cold as 73°F (23°C) in the off-season. However, during open season (October–May), the average is 82–86°F (28–30°C).
Visibility: The nutrient-rich waters around Triton Bay is the reason for the mass of soft corals and fish life in the area, and why there are resident whale sharks. Therefore, don't come expecting 100-foot visibility: The average in the peak season is 25–40 feet in the strait and up to 80 feet around the outer reefs, depending on the conditions.
Diving Experience Level: From beginners to advanced. However, be aware the current can be very strong at some dive sites and can change during the dive, so always dive with a professional and knowledgeable dive operator.
Photography Experience Level: Again, from beginners to advanced. From relaxing or challenging macro dives to adrenaline-pumping drift dives surrounded by clouds of fish and gorgeous soft coral, there's something for every level of shooter.

A school of fish at the Triton Bay Divers house reef
Top Six Dive Sites for Underwater Photography in Triton Bay
Most of the dive sites are in and around the Iris Strait—the body of water between Aiduma Island and the mainland—just southeast of Triton Bay. For the majority of the dives, it is not necessary to venture deeper than 65 feet as the shallower parts boast the best coral and fish action.

1. Little Komodo
A small bay on the southern tip of Palau Seruenus, Little Komodo is great for both macro life if exploring the sandy bottoms, small bommies and sea fans; and wide angle up in the shallows where boulders covered in soft corals, anthias, damselfish and fusiliers break the surface, especially at low tide. Deeper down, schools of sweetlips and snapper hang out in the black coral bushes, hunting jacks as well as wobbegong and giant grouper can also be found here. When the currents are playing nice, you can gently drift along a beautiful soft coral covered wall and end your dive at Aquarium (see below). But be warned, currents can change quickly here so make sure you are with an experienced guide.

Little Komodo is a great spot for photographing schools of fish

2. Aquarium
Located on the east side of Palau Saruenus, in the strait between Aiduma and the mainland, Aquarium reflects its name perfectly. Although there is plenty of macro life to be found here, you will want to concentrate your dive in the shallower waters, 30 feet and above. The boulders are smothered in soft corals and schooling fish are prolific. The sweet spot at the southern end of the site is in a protected bay away from the currents that run along the island bring in the schools of fish. It is perfect for reflection shots and best dived in the mornings when you can make the most of the sun rays.

Beautiful soft coral at Aquarium

3. Batu Dramai
Situated at the southern end of the Iris Strait, Batu Dramai is a firm favorite due to its large schools of fish and clearer waters. The small rock island boasts a huge swim-through where hunting giant trevally hang out. There are many different ways to dive this site. Stay shallow and focus on the schools of slender Pinjalo (bigeye red snapper), fusiliers, snappers and hunting trevally, or take a swim down to the giant boulders at around 50–65 feet, which are covered soft corals and surrounded by schooling anthias and damselfish. You will often see a wobbegong here, too. You may want to focus mainly on wide angle at this site due to the better visibility, but there's great macro life here as well, including pygmy seahorses, harlequin shrimp and the occasional frogfish and boxer crab.

A small school of snapper at Batu Dramai

4. Christmas Rock
Perfect for both wide-angle and macro lovers, this small rock island towards the southern tip of Aiduma Island is best dived when the currents are running north to south. You can start your dive at the large boulders covered in black coral bushes with thousands of glassfish, sweepers and snapper hanging out. The sweet spot for wide-angle shooters is a huge boulder cloaked in colorful soft corals and schools of fish at the western corner closest to Aiduman island. Try to spend most of your time here if the current is running. Finish your dive by drifting around to the south side of the rock, where you will be treated to an equally beautiful shallow reef, and you can look out for wobbegong sharks and easily do your safety stop. Macro photographers should dive down past the black coral bushes and head north to the sandy area and small rock bommies. You will find sawblade shrimp, Satomi's and Pontohi's pygmy seahorses, tiny nudibranchs, the occasional frogfish, and a field of garden eels. We have found the elusive leopard anemone shrimp here as well.

Fish life and soft coral at Christmas Rock

5. Bo's Rainbow
Located at the northern end of the Iris Strait, on the opposite side to Palau Saruenus, Bo's Rainbow is another small limestone island that hosts some huge soft coral covered boulders with schools of fish, but it also has a mystical black coral bush garden along its ridge complete with thousands of glassfish and a school of hawk grouper patrolling the reef, ready to pounce on the unsuspecting bait fish trying to escape from the hunting jacks. A relatively shallow dive, bottoming out into a gentle sandy slope at 50–60 feet, it is perfect for both macro and wide angle—the latter especially when the sun is shining. Here, we often see ornate ghost pipefish, bent-stick pipefish, mushroom coral pipefish, pygmy seahorses, a variety of shrimp, and the odd frogfish. There is also a shallow swim-through cutting through the middle of the island. If there is strong current, divers can stay within the island's protected area. With no current, you can easily swim around the entire island. This dive site can be dived over and over again and it will never disappoint.

Black coral and glassfish at Bo's Rainbow

6. Pygmy Point
A dive site originally named Tangga (meaning "ladder" or "steps"), Pygmy Point was renamed by some enthusiastic seahorse lovers, as they encountered four species of pygmy—in a variety of colors—at this one dive site. This is a deeper macro dive, bottoming out at around 90 feet. While there is plenty of macro life to be found, the pygmies are the highlight for most photographers.

A pair of Denise's pygmy seahorses
Underwater Photography in Triton Bay

Macro Subjects
Pygmy seahorses are the highlight of Triton Bay's macro subjects. Five species can be found here—Bargibant's, Denise's, Severn's, Pontoh's and Satomi's—and it isn't unusual to find four species during the same dive. Denise's pygmy seahorses come in an impressive variety of colors, complemented by sea fan habitats in an equally wide range of hues, from white to yellow to orange to red. In Triton Bay, there are also two bonuses for photographers: First, pygmies can be found at moderate depths (30–65 feet) and have been spotted as shallow as 15 feet. Second, with few divers around, seahorses aren't stressed (and please leave them in the same condition) and most of the time sea fans display their polyps fully open, even when the current is minimal, which makes for a spectacular photo.
Needless to say, there are also many species of nudibranch, skeleton shrimp of various colors, harlequin shrimp, hairy shrimp, and flamboyant cuttlefish, alongside the usual wide range of critters found in the Coral Triangle. Generally, macro dive sites are sandy slopes or small walls, and there is typically minimal current or none at all.

Triton Bay is a pygmy paradise

Wide-Angle Subjects
Triton Bay has recently made a name for itself as a whale shark hangout. Although they have occasionally been spotted at dive sites, they are more commonly seen at the traditional fishing platforms—bagans—in the bays near Namatota Island and Bicari Bay. These gentle giants come up to investigate the fishermen's nets in the hope of sucking in some of the small ikan puri that have been caught overnight. Unlike Cenderawasih Bay, where the bagans are more established for tourism and therefore have nearly guaranteed sightings, those in Triton Bay are operating commercially, and the visiting whale sharks are a bonus. These are very inquisitive animals and love to interact with snorkelers and divers—as long as you don't chase or harass them. Just pick your spot in front of the bagan and wait. You can even practice your over-unders and reflection shots if you are looking for more of a challenge.

A whale shark attempts to vacuum up some netted fish

The whale sharks will come and check you out over and over again, giving you plenty of opportunities to take amazing photos

Triton Bay's reefscapes are absolutely stunning and full of life. The soft corals are amazing and the black coral forests are huge and in the shallows. Visibility can sometimes be low (15–25 feet) and with a green color cast due to the abundant nutrients in the water, in which case it's better to stay shallow and shoot close-focus wide angle.

Black-and-white black coral forest and sardines
Underwater Photography Equipment for Triton Bay
Because both macro and wide angle are at their best in Triton Bay, it is a good idea to have both setups at the ready. In general, it's better to use a fisheye than a rectilinear lens because less-than-ideal visibility may require you to get really close to your subject. A high-quality super-macro wet lens is a must not just for those miniscule pygmy seahorses but also for various other tiny critters such as hairy shrimps and microscopic nudibranches.

Photo Tips and Techniques for Triton Bay

Novice
Whale shark coming through!

Breathtaking soft corals in the shallows

Intermediate
A portrait of a pygmy seahorse

Well-executed sunbursts will enhance your soft coral reef scenes

Advanced
A "flying" Satomi's pygmy seahorse

Not for nothing is it called a flasher wrasse

A serene over-under at the Little Komodo dive site
Planning Your Underwater Photography Trip to Triton Bay
How to Get There: International flights arrive in Jakarta. From there, take a domestic flight to Sorong (SOQ) and then to Kaimana (KNG). Triton Bay Divers staff will pick you up at Kaimana Airport, and after a short drive to the beach, a two-hour boat ride will get you to the resort.
When to Go: The best time to dive is from October to May. For those that love macro photography, you will find a greater number critters at the beginning and end of the season, when the water temperatures are cooler (77–81°F or 25–27°C) and the visibility is between 10–15 feet. If you're after a mixture of macro and wide angle, aim to come between mid-November and mid-April, when the seas are calmer and the visibility is better—25–40 feet in the strait and 50–80 feet at the outer reefs.
Who to Dive With: Triton Bay Divers is the only dive resort/center in the area.

The picture-perfect private beach at Triton Bay Divers

RELATED CONTENT
Be the first to add a comment to this article.
Newsletter
Travel with us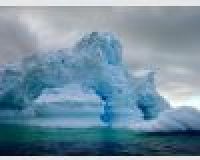 Antarctica
Plan Your Adventure >
Featured Photographer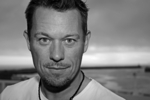 Christian Skauge
Expert Photographer
Christian Skauge took up underwater photography in 2004 and never looked back. His passion is macro photography - critters, fish portraits, patterns and textures. As can be seen on his website, he is also keen on nudibranchs...