Travel
An Underwater Photographer's Guide to the Similan and Surin Islands

The Similan Islands are an archipelago in the Andaman Sea off the west coast of Thailand, approximately 30 miles (75 kilometers) from the mainland. Within the archipelago, the islands of Koh Bon and Koh Tachai are protected as part of Mu Ko Similan National Park. The Surin Islands are north of the Similans, and the Mu Ko Surin National Park includes the world-famous Richelieu Rock dive site.
Both areas are included in this guide, as one would normally visit the entire area as part of a liveaboard itinerary. Put simply: This area is typical warm-water coral reef diving, made special by the great variety of topography and marine life.
Diving in the Similans and Surins
The national parks are open from late October to early May, in an effort to avoid the monsoon season. Within this window of time, conditions are normally excellent. Warm water of 80 degrees Fahrenheit (27–29°C) and good visibility is normal, though weather conditions and algae can sometimes reduce visibility, especially in the Surins. All areas have healthy hard and soft corals with abundant accompanying marine life.
The Similans have very interesting topography with large granite boulders. Large pelagics (mantas and whale sharks) visit the reefs for feeding and cleaning. This is especially common at Koh Bon and Koh Tachai, with whale sharks frequently visiting Richelieu Rock. The opportunity to see a large variety of life, from tiny nudibranchs up to the big pelagics, in great diving conditions makes this destination an excellent choice for the underwater photographer.

Cuttlefish pair up and mate at Richelieu Rock, where they are not shy and can easily be photographed with a wide-angle lens
Top Dive Sites in the Similan Islands
As the best way to photograph the Similians is via liveaboard, you can expect a relatively similar dive itinerary week to week. A typical five-day trip leaves from the mainland to the Similan Islands, moves north to Koh Bon, then Koh Tachai, and finally the Surin Islands and Richelieu Rock.

Octopuses can be found at all dive sites and are especially active in the early morning and late evening

Richelieu Rock is the best site in the Similans, hands down. For interchangeable-lens shooters, you have a really tough choice as to which lens to put on, as there are so many great subjects to shoot. If you go for macro, you won't be disappointed with notable critter sights including seahorses, ghost pipefish, nudibranchs, harlequin shrimps, and frogfish. If you prefer wide angle, there are big schools of fish everywhere, including bigeye snapper, trevallies, and barracuda. From October to January, you also have the chance to photograph mating cuttlefish. Also, whale sharks are spotted regularly.

Large schools of fish are great fun to shoot with a wide-angle lens

Elephant Head Rock, in the Similans, boasts large granite boulders, swim-throughs, gorgonian fan corals, colorful soft corals, and normally excellent visibility, making this site a must for wide-angle photography. However, if you prefer macro, critters like ornate ghost pipefish, pygmy seahorses, nudibranchs, and seamoths are frequently found.
Moving north, Koh Bon is arguably the best wide-angle site in the region. Here, large, oceanic mantas frequently come to the reef, both as a cleaning station and to feed. Whale sharks are also occasional visitors. Even if the big boys don't show up, you won't be disappointed: Often there is good action with mixed schools of trevallies, snappers and trumpetfish hunting silversides.
At Koh Tachai, you'll want your wide-angle lens to capture beautiful sea fans, large schools of barracuda, and a chance encounter with a manta or whale shark.

A great barracuda flashes a smile at Koh Tachai
Similan Islands Facts
Where: The Similan Islands are an archipelago located in the Andaman Sea off the west coast of Thailand
Language: Thai, but English is commonly understood in the dive industry
Currency: Baht
Time Zone: Thailand Time Zone (UTC+07:00)
Water Temperature: 80°F (27–29°C)
Diving Experience Level: The remoteness of the sites, depth and currents make Similan diving best suited for someone with intermediate dive experience
Photography Experience Level: Intermediate–advanced

Both hawksbill and green turtles are common. This hawksbill was at the Deep Six dive site in the Similans
Underwater Photography Equipment for the Similans
Compact Cameras: If you own a compact, be sure to always take your wide-angle and macro wet lenses with you on each dive, as you never know what will show up. If you're busy taking pictures of a nudibranch somewhere, make sure you look up regularly as it's quite possible a manta will swim over your head. Compact shooters have the luxury of photographing both the big and small subjects that are often seen on a single dive.

A pregnant male tigertail seahorse at Richelieu Rock

DSLR and Mirrorless: If you have a DSLR or mirrorless you will be forced to make a decision between macro and wide angle before each dive. The best bet for wide angle are sites in Koh Bon and Koh Tachai, as this is where mantas are most likely to be seen and if you're lucky maybe a whale shark.
A fisheye zoom lens is the best choice: It will allow you to fit an entire whale shark in the frame if the animal is feeling friendly, but also give you the flexibility to zoom in a bit to capture a manta ray at a distance. Unless you have multiple dives at these wide-angle sites, save your macro for diving in the Surins, and on the last day if you stop at the "Boonsung wreck." For the famed Richelieu Rock, the choice is tougher: Ask your guide on the day what they expect to find—or flip a coin.

A green turtle surfacing in the Similans. Both the weather and visibility are great
Underwater Photography Tips for the Similan Islands
Mind the Reef: All sites have healthy coral and with that the potential for fairly strong currents. With this in mind, pay attention to your buoyancy, and be aware of where your fins are, to avoid damaging the coral. The region is protected as a national park, but it is our responsibility as divers to respect the environment.

Beautiful corals, clear water and a friendly turtle—what more could a photographer want?

Don't Chase the Big Animals: If you have a bit of luck, you might have a chance to dive with a manta or a whale shark. If you do there is one rule: Do not chase it! Both of these big boys (and girls) can swim much faster than you and if you chase it off you won't get any photos. (You also won't be very popular when you get back on the boat.) Rather, stop and wait for it to swim to you. When feeding, both mantas and whale sharks often swim in wide circles. Stop, watch where it's going, then try to swim ahead of it and just hover and wait for it to swim up to you. If you stay still and calm, these animals won't be afraid of you and you can get some really great close-up encounters.

Huge oceanic mantas visit Koh Bon, one site where you definitely need your wide-angle lens

Close-Focus Wide-Angle Macro: The health of the coral reef and potential to swim with pelagics makes it a difficult choice to pop on a macro lens in the Similans. Instead, consider using extreme close-focus wide-angle to capture macro subjects as small as three or four inches, such as pipefish, seahorses, and eels. Not only will this keep open the possibility of photographing big animals on the same dive, but it will create more unique-looking images of macro subjects.

An ornate ghost pipefish in the Surin Islands. These beautiful fish seem to appear out of nowhere—they pair up, breed, and then disappear again
Planning a Trip to the Similan Islands
How to Get There: Khao Lak, about 45 miles (75 km) north of Phuket, is the closest departure point to the Similan and Surin National Parks. You can fly directly to Phuket from a number of Southeast Asian capital cities, including Singapore and Kuala Lumpur.
When to Go: The dive season in the Similans runs from mid-October until early May.
Who to Go With: There are many liveaboard options from Khao Lak, which is about an hour's drive north from Phuket. The author's personal recommendation is Similan Diving Safaris, which operates two liveaboards, Dolphin Queen and Similan Explorer, at affordable prices. Worldwide Dive and Sail offers trips to the Similans on The Junk liveaboard, while the Aggressor Fleet has also introduced a liveaboard in the region.

RELATED CONTENT
Be the first to add a comment to this article.
Newsletter
Travel with us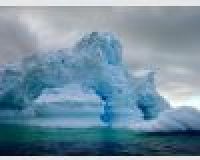 Antarctica
Plan Your Adventure >
Featured Photographer
Chris Crumley
Expert Photographer
Migrated from dive editorial to mainly advertising/commercial/stock photography with a wet & underwater specialty. SSI Platinum 5000 card. Additional information on website including four portfolios and pictureBlog.