Travel
An Underwater Photographer's Guide to Roatán

Roatán is a small island in the Caribbean Sea located approximately 30 miles off the northern coast of Honduras. The largest of the Bay Islands, Roatán is roughly 31 miles long and 5 miles across and sits between the islands of Útila and Guanaja.
While this lush, tropical island offers many attractions both in and out of the water, top-notch, affordable diving is what really put Roatán on the tourism map. Its fringing reef system comprises the southernmost edge of the Mesoamerican Reef, which is the second-largest barrier reef on the planet (after Australia's Great Barrier Reef), and is fortuitously positioned on the edge of the 12,000-foot Cayman Trench. Offering a wide array of beautiful dive sites only moments from shore, Roatán truly is a diver's paradise.

Beautiful gorgonian sea fans sway in the gentle current at White Hole on the northern side of the island

Roatán's diverse underwater landscape includes steep walls, sloping reefs, shallow corals gardens, dramatic channels, canyons, caves, swim-throughs as well as a few amazing wrecks to explore. These clear blue waters are home to a wide array of marine life ranging from large marine mammals, sharks, turtles and rays to diverse macro life. With over 180 dive sites served by over 40 dives centers and resorts across the island, divers really are spoiled for choice with something for every taste, style and budget.
Since dive sites are so close to shore, boats typically run three or four dives a day and come back in between dives. This gives divers a lot of flexibility when it comes to when and how much to dive, provides the opportunity to switch lenses, and gives them a chance to spend surface intervals enjoying the topside charm of Roatán. Some operators run two tank dives as a policy, or if they are diving a bit further away from their local area, which may allow for unexpected encounters with dolphins or the occasional whale shark. And at the end of the day, there are plenty of places to grab a bite and a sunset drink and congregate with other divers to discuss what happened underwater that day.

The famous shark dive at Cara a Cara offers exciting close encounters with Caribbean reef sharks

Other Highlights of Diving in Roatán
Roatán's diverse underwater topography presents endless opportunities for great diving on all sides of the island. There is macro life everywhere so you can put your macro lens on for any given dive. But what follows are a few sites that are most definitely made for your wide-angle lens.
Cara Cara ("face to face") is the famous shark dive on Roatán, which is run by Waihuka/Wild Life on the south side of the island, providing amazing up-close encounters with numerous Caribbean reef sharks.
Texas/Pablo's/West End Wall, otherwise known as "The Point", is located on the northwest point of the island and is without doubt a big highlight of Roatán diving. It is where the currents from the north (West End Wall side) and south (Pablo's side) converge over a long plateau (Texas), home to some of the biggest barrel sponges ever seen (thus the name), and is dived depending on how the current is running. Either way you can't lose, as both sides are spectacular wall dives. Currents may bring big schools of fish, and occasionally something really exciting such a hammerhead or manta.
El Aguila Wreck, translated as "The Eagle", is located on the north side of the island in about 110 feet of water. This 230-foot vessel was sunk in 1997 and was broken into three pieces by Hurricane Mitch in 1998, making it even more interesting to explore. This coral-encrusted beauty has loads of nooks and crannies to swim through and attracts a great variety of marine life, including large groupers and a resident green moray. Even better, it sits very close to a beautiful shallow reef, which is perfect for spending the second half of the dive off-gassing.
Large deep-water sea fans and gorgonians line a giant crevasse at the world famous dive site, Mary's Place

Mary's Place, located on the south side of the island, features a huge vertical crevasse in the reef completely covered in coral, barrel sponges and large gorgonians. While its dramatic landscape lends itself to great wide-angle opportunities, it is also a great place to spot a seahorse.
Cordelia Banks, a protected marine reserve located on the south side of the island, is home to sprawling hard coral gardens that rival the Indo-Pacific. It's special because it's the last place in the Caribbean that abundant colonies of staghorn coral (Acropora cervicornis) can be found, a reef-building species known for its spawning aggregations and fast growth.
Half Moon Bay Wall is one of the prettiest wall dives on the island with gorgeous formations and incredibly diverse coral growth and marine life. The reef starts at about 20 feet and goes down to 150 feet and beyond. While there are plenty of macro opportunities here, it would be a shame not to shoot wide angle, especially since there is a good chance you will spot an eagle ray or a turtle swimming by.
Stunning hard coral gardens thrive in the protected marine reserve, Cordelia Banks, on the south side of the island

Dramatic wall dives provide stunning wide-angle opportunities such as this colorful reef scene captured at Lighthouse

Roatán Facts
Where: Located off the northern coast of Honduras in the Caribbean Sea and the largest of Honduras' Bay Islands.
Language: While Spanish is the official language of Honduras, English is widely spoken in Roatán, especially in any tourism related business.
Currency: The official currency is the Honduran lempira (HNL), however US dollars are accepted pretty much everywhere on the island.
Time Zone: Central Time Zone (UTC–6), daylight savings in not observed.
Water Temperature: The water temperature is about 78°F (25°C) in winter and as high as 86°F (30°C) in summer, averaging around 82°F (28°C).
Air Temperature: The average air temperature is 82°F (28°C) with nighttime to daytime temperatures ranging from 70–90°F (21–32°C).
Diving Experience Level: Perfect for beginner divers with excellent opportunities for experienced divers (wreck dives, shark dives, etc.)
Photography Experience Level: The calm, clear water is perfect for beginners or trying out new gear yet provides excellent photo opportunities for all levels.

Roatán Underwater Photography Subjects
Roatán's diverse underwater landscape provides ample opportunities for wide-angle and macro subjects alike, from turtles, rays and sharks to schooling tangs to frogfish, seahorses and blennies.

Schools of blue tangs are frequently spotted swimming in formation as they move along the reef to feed

Wide-Angle Subjects
Turtles (hawksbill, green)
Eagle rays
Southern sting rays
Schooling fish (tangs, chub, grunts, jacks, spadefish)
Moray eels
Sharks (Caribbean reef, nurse)
Dolphins (if you're lucky!)
Hard coral gardens
Various hard and soft corals
Tube, rope, and barrel sponges
Lettuce leaf sea slugs, which are very well camouflaged, can often be found on the floors of canyons and swim-throughs amongst the reef and algae

Macro/Portrait Subjects
Blennies (secretary, roughhead, arrow, sailfin, flagfin, etc.)
Gobies (Caribbean neon, glass, orangesided, etc.)
Arrow crabs
Decorator crabs (neck crabs, cryptic teardrop crabs)
Various shrimp (squat anenome, wire coral, cleaner, skeleton, mantis, etc.)
Flamingo tongues and other cowries
Lettuce leaf sea slugs and other nudibranchs
Seahorses, pipefish and pipehorses
Jawfish
Frogfish
Caribbean reef squid
Scorpionfish
Reef fish (angelfish, triggerfish, trunkfish, pufferfish)

Underwater Photography Equipment for Roatán
Given the variety of marine life and reef topography, it would be well advised to bring your entire set of equipment as both macro or wide angle can be shot on pretty much every single dive.

A tiger grouper pauses at a cleaning station while a Caribbean neon goby does its work

Compacts
Pretty much anything in Roatán can be shot with a compact camera. However, adding a strobe would give you greater flexibility with angles and lighting for both macro and wide-angle subjects. A dome port and fisheye wet lens are very useful for wide-angle subjects as it will enable you to get closer to large corals, sharks and marine mammals for better framing, exposure and lighting. An external macro lens/diopter is very useful when shooting very small macro subjects such as blennies and small shrimp.
DSLRs
Given there are so many macro and wide-angle opportunities; DSLR users should bring a complete set of lenses and gear. Here are a few lenses to consider packing:
A fisheye lens is highly recommended for wide-angle work, especially for reef scenes or getting close to turtles.
A 60mm macro lens works well for larger fish portraits such as frogfish, squid or angelfish.
A 100/105mm is better for shier subjects such as seahorses, shrimp, or jawfish.
Wet lens diopters are a great addition to macro lenses for working with super small subjects such as skeleton shrimp and blennies.
A juvenile slender filefish is one of the many interesting macro subjects found around Roatán

Underwater Photography Tips for Roatán
Get out of your comfort zone and hone your skills: Roatán's good visibility and calm water makes it a great place to learn, try out new gear (strobes, wet lenses, etc.), tackle a new technique (using a model, shooting sunbursts, etc.) or refine your skills.
Think ahead and be prepared: Although you can shoot macro or wide angle on any given dive, you still want to make the best equipment decisions. Therefore, it's a good idea to gather as much information about the next dive/day as possible, such as the weather and water conditions, highlights of the planned dive sites and if any special marine life is typically encountered (e.g., frogfish). Barring any specific needs, it is better to shoot macro on a gray or rainy day and shoot wide angle when the sun comes out.
Vary your shooting and be thorough: Be sure to change your camera orientation, shooting angle, and tweak your lighting. This will push you to try new things, keep your photography fresh, and ensure the best possible end result. Take a few shots of each subject/angle to be sure you have achieved sharp focus and good lighting, and check your LCD for blown highlights and good exposure.
This reef scene at Four Sponges highlights the wonderful variety of coral found along the walls on the north side of the island

Tips for shooting macro
Go slow and keep your eyes open for any small aberrations or movements on the reef. Most macro subjects are well camouflaged so stay close to your dive guide to get tipped off on each find and learn about habitats and behavior for whatever macro subject you are looking for to increase your odds of success.
Get your settings and lighting ready before moving in close to a subject to avoid spooking it. This way you only have to make small adjustments as you are shooting. It is also a good idea to practice slow, controlled breathing to avoid making loud noises, which could easily scare your subject away.
Watch the behavior of your subject and consider its movement and placement in the frame before moving in for your shot. This will help you achieve the best angle, composition and portrayal of your subject.
Move slowly and look closely at sponges, which provide great backgrounds for macro subjects such as this flagfin blenny

Fill the frame as much as possible with your subject and try to isolate it from distracting backgrounds:
Look for good "negative space" and wait for the subject to move into it. Uniform patterns and textures of coral or solid backgrounds are good examples of this.
Limit the number of distracting elements in the frame by changing your angle or moving in closer.
Shoot your subject against the water column using a blue or black background to make your subject stand out. For black backgrounds, use a fast shutter speed (as high as your flash sync speed will allow) and shoot at a slightly downward angle so as not to allow any ambient light into the lens. Fine-tune your aperture setting and strobe output to achieve the desired result. For blue backgrounds, use a slower shutter speed and tilt your lens slightly upward to let more light into the lens and allow your strobes to freeze the subject motion.
Black backgrounds are a great way to highlight super-tiny subjects such at this arrow blenny

Tips for shooting wide angle
When descending think about the light, the conditions and what you are planning to shoot and find a "sweet spot" in your settings so you are ready if a fast-moving subject (e.g., turtle or eagle ray) comes swimming by. Do a test shot to make sure you are in a good place and remember if your depth or direction changes, so should your settings.
Get as close as possible to allow for better lighting of your subject with both ambient light and strobes.
Consider including an additional compositional element in your image such as a sunburst or diver. When shooting a sunburst, set your lowest ISO, push your shutter speed to your maximum flash sync speed and close your aperture until your sunburst is not overly blown out. Then up your strobe output (to maximum or almost full) to light your subject.
Always keep an eye out in the blue for passing subjects such as this green turtle making its way up for a breath of air

For reef scenes, look for a strong compositional element such as an interesting coral formation or areas of color and isolate/highlight your subject:
Alter your composition and shooting angle to avoid distracting backgrounds.
Shoot upwards on slopes and walls to get more dimension in your image.
Use blue water to "frame" your subject and provide contrast in your image.
Avoid cutting off or "amputating" parts of your subject if possible.
Adjust your strobe positioning to highlight your subject and eliminate unwanted background elements.
Roatán's diverse topography provides amazing opportunities for dramatic wide-angle reef scenes

Planning Your Underwater Photography Trip to Roatán
When To Go: You can dive Roatán year-round, but you should be aware of changing weather and seasons. The high season runs from middle December to April. The end of October until March/April are the cooler months while May through October bring hotter temperatures. Late October through February is the winter rainy season with the possibility of stronger winds accompanying rain. The summer rainy season is June to July and will bring occasional periods of rain. Roatán's fringing reef provides diving opportunities on all sides of the island, so whatever the weather, there is always somewhere to dive.
How to Get There: Roatán's International Airport (Aeropuerto Juan Ramon Galvez) has direct flights from the US year-round on United (via Houston), Delta (via Atlanta) and American Airlines (via Miami and Dallas). Seasonal charter flights also operate from Canada: Sunwing from Toronto and Air Transat from Montreal. From Europe you can connect through to one of the US airlines offering direct flights to the island.
Entry Requirements: Foreign visitors must have 3–6 months left on their passport before it expires to gain entry into Honduras. You will be issued a Honduran tourist visa upon arrival valid for 90 days. While it is not officially stated, an ongoing ticket is recommended.
Tipping and Taxes: Tips of 10–15% are generally accepted for good service. Some restaurants may include a 10% service charge in the bill. There is a 15% tax on almost all food, alcohol, goods and services. Hotel accommodation is taxed at 19%. There is also a 40 USD departure tax for international destinations; this may be included in your airline ticket but check with your carrier.
Connectivity: High-speed Internet access and Wi-Fi is widely available throughout the island. If you have an unlocked phone, you can purchase a TIGO or CLARO SIM card with a 3G data package for about 20 USD.
ATM Access: ATMs issuing both Honduran lempira and US dollars can be found at the airport and the cruise ship dock in Coxen Hole. ATMs are also available in most key tourist areas around the island. Banks offer cash advances on most major credit cards. Credit cards are widely accepted but may be subject to service fees.

Look closely around azure vase sponges for great macro subjects such as this peppermint shrimp

Health Concerns and Vaccinations: No vaccinations are required to enter Honduras unless you are traveling from a country where yellow fever is common. Mosquitos are prevalent and malaria, dengue and chikungunya exist on the island. Stay covered as much as possible during dusk and dawn hours and wear insect repellent. Tap water is not safe to drink in Roatán. All good restaurants and hotels will provide purified water or use purified water in food preparation. Purified water is inexpensive and can be purchased easily.
Emergencies: There is a public hospital as well as a few private clinics on the island. There are two recompression chambers as well as access to a Medivac Air Ambulance. Mainland hospitals are a 10–55 minute flight depending on where you go.
Where to Stay: There are countless dive resorts and accommodation options all around the island to suit every taste, style and budget, from big all-inclusives to small boutique resorts to stand alone accommodation options.
Where to Dive: There are over 40 dive centers/resorts around the island (PADI/SSI). Where you stay on the island will influence the best dive center or resort for you.
Conservation: Conservation and protection also play a big role in Roatán's dive culture thanks in large part to the Roatán Marine Park (RMP), which was formed by a group of local dive operators and businesses. Divers can participate in conservation efforts through buying a wrist band/badge, purchasing goods in the RMP eco-store, and through sponsorship donations including funding/naming a new dive site mooring.

A Caribbean reef squid makes its way over the stunning hard coral gardens at Cordelia Banks

---

Francesca Diaco is a professional underwater photographer based in Roatán, Honduras who specializes in underwater photography training for all levels, including customized one-on-one mentoring, group classes and weeklong workshops. Francesca has been shooting professionally since 2006 and publishes in a number of international magazines, websites and blogs. Visit www.francescadiaco.com to learn more.
RELATED CONTENT
Be the first to add a comment to this article.
Newsletter
Travel with us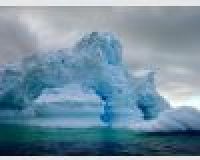 Antarctica
Plan Your Adventure >
Featured Photographer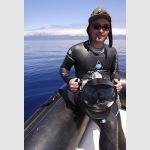 Jens Kuhfs
Expert Photographer
Born a Pisces, it should be no surprise that he has taken to the water. Jens Kuhfs has taken to the underwater. And he takes us with him when he captures his encounters in the blue depths of our planet with his camera, and...