Travel
An Underwater Photographer's Guide to Raja Ampat

Headlining Indonesia's all-star lineup of diving destinations, Raja Ampat is 15,000 square miles of diving paradise that stretches over 1,500 islands straddling the equator. Lying just off of Indonesia's West Papua province are the "Four Kings" that make up Raja Ampat, the islands of Waigeo, Salawati, Batanta, and Misool. Bucolic and largely uninhabited, for underwater photographers it's the perfect marriage of macro and wide angle, the embodiment of the pristine color-drenched reef where strange and amazing creatures from oceanic mantas to pygmy seahorses and wobbegong sharks are almost commonplace.
The breathtaking scenery both above and below the surface is made even more spectacular given Raja Ampat's ranking as the most biodiverse reefscape on Earth, with over 1,500 species of coral and 500 species of fish, including several endemics. With untold numbers of dive sites still to be discovered, Raja Ampat is a destination that will continue to grow and develop as divers venture farther afield.

The view from atop Mt. Pindito in Wayag, north Raja Ampat, at sunset
Diving in Raja Ampat
Diving Raja Ampat is like stepping back in time and experiencing truly remote diving tinged with a genuine feeling of exploration. Even with the recent increase in the number of liveaboards and resorts in the area, it is still possible to find yourself alone on the deck of a boat looking out at pure, unadulterated wilderness and natural beauty.
"Diversity" is a word that applies to Raja Ampat in different ways. With 75 percent of the world's coral species and the highest fish species count of any dive destination in the world, Raja Ampat is the heart of the Coral Triangle and the most diverse underwater environment on the planet. Commune with mantas one dive, photograph pygmy seahorses the next, and then spend the afternoon on one of the most pictureperfect reefs you've ever seen—or do it all on the same dive. The problem is trying to decide where to point the camera without missing anything, and that never quite seems possible here.
Although many dive sites have been described, there are hundreds still to be found—entire island chains that have yet to be thoroughly surveyed. Raja Ampat remains a vastly unexplored paradise, where the opportunity for the underwater photographer to capture something truly unique will keep bringing them back time and again.

Mobula rays send schooling silversides scattering as they pass through in formation
Fast Facts
Where: Raja Ampat is located in Indonesia's West Papua province. It covers an area of over 15,000 square miles and comprises over 1,500 islands.
Language: Bahasa Indonesia is the national language of Indonesia and is taught in the schools. English is becoming more common but in the more rural regions can be limited to the ever-cheerful greeting of "Hello mister!".
Currency: The Indonesian rupiah is the national currency and by law all domestic transactions must now take place in rupiah. US$1 is equivalent to about 14,000 rupiah.
Water Temperature: Temperatures of the water can vary but generally hover around the 80–86°F (27–30°C) range.
Diving Experience: Even beginner divers will enjoy the diving, but experience with diving in current is recommended. Some of the best underwater scenery is within only a few metres of the surface.
Photography Experience: To truly capture the beauty of Raja Ampat's reefs, a good familiarity with wide-angle photography is recommended, but the region is also a great place to learn and practice.

A school of barracuda silhouetted against the sun
Top Five Places to Dive in Raja Ampat
Waigeo and Kawe
Waigeo's dive sites include mangrove bays, a saltwater river, coral garden surrounded white sand islands, and current-fed underwater ridges. The large Aljuie Bay is almost 12 miles long and features numerous macro opportunities near the resident Pearl Farm. The smaller island of Gam is separated from Waigeo by only a few metres and takes on a river-like appearance. "The Passage," as this separator is known, is a shallow channel with overarching jungle and small eddies and bays that feature soft corals and caverns. Islets such as Wofo off Waigeo's west coast are known for their picture postcard appearance above water and immaculate coral gardens below. "Black Rocks," off Waigeo's western neighbor, Kawe, is easily spotted by a group of jagged rocks slicing through the swells. Here, sea fans, soft corals and fish all compete for your attention when the current is running.

Mangroves framed against the sky

Dampier Strait
The Dampier Strait separates the mainland of West Papua and nearby Batanta from Waigeo to the north and contains well-known sites such as "Sardine Reef," "Manta Sandy," "Aerborek Jetty" and "Cape Kri." A large amount of water passes through the strait and is known as the Indonesian Throughflow. Due to the strait's topography, this flow is constricted upon entry, causing currents in the strait to be quite strong at times. These currents are what set the reefs alight, bringing large numbers of schooling fish to "Cape Kri" and "Sardine Reef," feeding vibrant corals and schooling scad around the pilings at "Aerborek Jetty," and enticing the mantas to the cleaning stations of "Manta Sandy."

Ribboned sweetlips congregating at the local coral bush in the Dampier Strait

Jef Fam
Stretching out into the Halmahera Sea are the island groups of Fam and Penemu. Penemu's small neighbor, Keruo, features channels with sea fan-covered mini-walls and a coral garden at the southern tip that is unbeatable for over-under shots, especially at sunset. Just east of Keruo, "Melissa's Garden" is a vast shallow reef plateau that spans the area between and around three large rocks that break the surface. The branching hard corals pulse with anthias and damsels as they rise and fall with the larger fish passing overhead. Several large clams hide amongst corals, many of which have grown so large they've collapsed onto themselves. Wobbegong sharks are common and often rest on one of the many large hard corals.

Spectacular hard corals cover the shallow plateau of Melissa's Garden in Jef Fam

Northern Misool
Encompassing the areas of Tamulol, which borders Misool's lush green mainland, out to the islets of Farondi and Daram, the northern region is one of the most diverse in its underwater offerings. Near Tamulol lies one of Raja Ampat's many marine lakes, with its thriving population of stingless jellyfish. Farondi's "Three Sisters," "Teardrop" and "Killer Cave" can be some of the most exciting and challenging diving, as the topography amplifies the currents that nourish the omnipresent soft corals and fish. Mobula rays are a common sight here, especially when the baitfish aggregate in October. Daram, the easternmost island group, has meandering reefs such as "Andiamo" and "Love Potion" that feature unforgettable mini-walls and shallows.


Southern Misool
This southernmost island chain is home to some of Raja's most iconic dive sites: "Boo Windows," "Wayil," and the trifecta of "Whale Rock," "Tank Rock," and "Nudi Rock," which are connected by an underwater ridge. With similar topography, these sites all feature a small karst islet that has been undercut at the waterline by wind and waves and from which extends a pristine shallow hard and soft coral garden that drops to steep sea fan-covered slopes. The soft corals and reef fish life in Southern Misool are some of the most prolific anywhere and begin just below the surface as soft corals appear at a few metres deep. Just offshore, the seamount of "Magic Mountain" is one of the best sites for oceanic manta encounters, as the roving giants come in for a cleaning on the reeftop.

Kerri photographing an oceanic manta ray
Underwater Photography in Raja Ampat
Macro Subjects
Raja Ampat is home to at least five species of pygmy seahorse and it's not uncommon to see several species on a single dive.
Around the island of Batanta are several bays with thriving macro life such as ghost pipefish, octopus and nudibranchs.
Most of the reefs have some form of macro subject whether it's nudibranchs, pipefish, frogfish or gobies. Several species of flasher wrasse, including an endemic variety, can be found as well and display in the later afternoon.

Wide-Angle Subjects
Manta rays are common throughout Raja Ampat, but there are several sites where the chance of encountering the oceanic variety is quite high.
At certain times of year, when large schools of baitfish enter the region and shoal around the islands, mobula rays can be photographed hurtling through the baitballs.
Gray, whitetip, and blacktip reef sharks can be seen throughout the region. The tassled wobbegong shark is a strange and unique bottom-dwelling shark that often rests itself under overhangs or large coral bommies, where it lies in ambush.
An Ardeadoris egretta nudibranch on a brown sponge
Underwater Photo Equipment for Raja Ampat
Compact Cameras
With the ability to shoot both macro and wide angle on the same dive, compact camera users will rejoice in Raja Ampat. A good wet-mate wide-angle port will help to capture the pastoral reef scenics that await and get that entire manta in the frame as it passes inches from your camera. For photographing the tiny pygmy seahorses, the use of a diopter is a must, as they only reach a height of around 0.8 inches (2 cm).
Although the shallow reefs are, in many places, pristine right up to the surface and natural light images can yield excellent results, to truly bring out the colors of the reef, a good set of strobes is recommended, preferably with a large beam angle, whether you're using a compact setup or a fully-fledged DSLR system.

Schools of fusiliers and silversides segregate themselves as they pass over the reeftop

DSLR/Mirrorless Cameras
The choice to go wide or macro will mostly depend on what you feel like shooting, rather than the dive site, due to the balance of both types of subject at the majority of sites. When going wide, fisheye lenses such as the Sigma or Canon 15mm for full frame, the Tokina 10–17mm for APS-C, or the Panasonic 8mm for Micro Four-Thirds cameras are excellent choices. These large field-of-view lenses will allow for framing big reefscapes, schooling fish or mantas at a close distance, allowing for easier and more-effective lighting.
A rectilinear zoom such as the Canon or Nikon 16–35mm for full frame, the Canon 10–22mm or Tokina 11–16mm for APS-C, and the Olympus or Panasonic 7–14mm on Micro Four-Thirds cameras can be useful when photographing more distant pelagics such as sharks or even moderate-sized reef scenes. When shooting with a rectilinear lens, the camera is generally farther away from the subject, requiring more light from your strobes to overcome the distance. In general, larger glass ports (about 9 inches) will cause less distortion and are preferred for most wide-angle photographs.
To get that perfect pygmy shot, the trade-off between working distance and ease of framing will dictate whether to go with a 60mm or 100/105mm. To get larger than life size, using a diopter on a longer focal length lens will give you the largest reproduction size and help prevent accidental damage to the sea fan and the pygmy.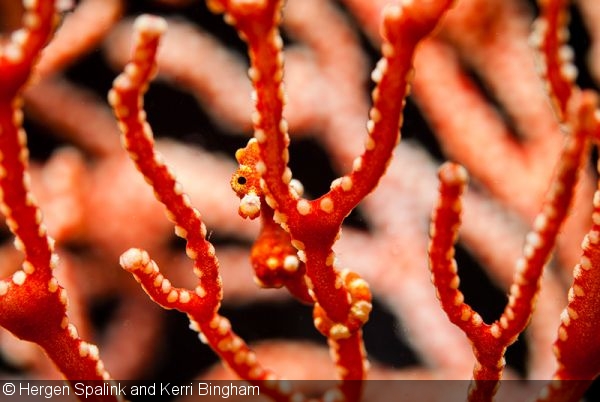 A variety of Denise pygmy seahorse found in the Bird's Head Seascape peeks out from behind its sea fan
Tips and Techniques
Novice
Pygmy Seahorses: An overlooked part of what makes a pygmy shot great is the sea fan that they live on. If the fan or the pygmy is molested, the polyps will close and the image will be left with a boring negative space. Watch your strobes and use a longer focal length lens to get more working distance. Use manual focus and move the camera in and out to achieve focus, as autofocus generally requires the use of a focus light at high magnifications and these will cause the pygmy to move away. If you are new to super-macro photography, it's better to stay back a bit and crop rather than injuring these delicate creatures.
Manta Rays: If mantas are comfortable and don't feel chased or threatened, they will generally hang around and tolerate photographers. Most manta encounters in Raja Ampat occur at cleaning stations, but if divers are on the cleaning station, the mantas will leave. The trick is to find a spot close by, choose your settings, be patient and don't forget to look behind you. Start with a mid-range aperture such as f/8, adjust your shutter speed to set the water color to taste, and set your strobes on 1/2 power to start with, adjusting so as to not overexpose the manta's white belly.

Raja Ampat's soft coral reefscapes are bursting with color

Intermediate
Soft Corals: Choose a mid-range aperture such as f/8 to begin and adjust your shutter speed to set the color of the water. Place your strobes above your housing handles and ensure they are aimed correctly. Their distance away from the housing should mirror your distance from the subject, with them being closer to the housing for closer subjects and farther out to the sides with more distant scenes to achieve proper coverage and avoid backscatter. Adjust the strobe power to expose the soft corals. Review, adjust and reshoot.
Aerborek Kids: The kids at Aerborek Village are talented and fearless swimmers and will jump from the jetty and swim down to waiting photographers with big smiles and eyes open wide. Use your hand as a test subject to set your strobe exposure for skin tone. Adjust your aperture and shutter speed to get the desired depth of field and background. Some of our favorite shots came from using a 50mm portrait lens in a flat port at wide apertures such as f/1.4 with neutral density filters to compensate for the lower aperture.

An Aerborek village girl dives down to pose for photos

Pro
Split Shots: Use the widest-angle lens and largest dome port available to maximize coverage. Focus on a subject that is about five to six feet away and lock the focus. "Live view" mode will allow for easier composition, and dipping the dome occasionally is necessary to prevent water spots. Varying the angle of the camera as well as how far (if at all) the housing goes under the water will all generate different looks. Exposure settings will be largely determined by the topside portion of the image.
Close-Focus Wide Angle of Wobbegong: Wobbegong sharks tolerate photographers getting very close to them, allowing for great close-focus wide-angle shots. Using the smallest dome available and pulling your strobes in close to the housing, you can slowly approach the wobbegong. Watch their respiration for signs of distress, and back off if they begin shuffling their position or yawning.

A wobbegong shark resting below a coral bommie at Melissa's Garden in Jef Fam

Superlatives alone cannot express what it feels like to dive and photograph Raja Ampat. With so many sites and such a variety of encounters it would be impossible to say you've "done" Raja Ampat. This is the quintessential underwater photography experience, and when you're flying home you'll feel that waking dream of its underwater paradise pulling you back.

Planning Your Underwater Photography Trip to Raja Ampat
How to Get There: From the US or Europe, fly into Bali and catch a flight on Garuda, usually with an overnight in Makassar to Sorong. Alternatively, fly to Jakarta and catch Garuda's red-eye direct to Sorong. A new terminal building is currently under construction in Sorong and is slated to open in 2016.
When to Go: Raja Ampat is a year-round destination as visibility is continuously variable. June through August can see higher winds and December to January has the most rainfall but underwater it's pleasant all year. With such a large area, if conditions are less than ideal in one part, they may be better in another.
Liveaboards: The Arenui takes 16 guests in eight well-appointed cabins and features impeccable service, extensive abovedeck seating areas and excellent cuisine. Dewi Nusantara is a large, lavish, three-masted wooden schooner with capacity for 18 guests. It features large cabins, a dedicated camera room, and threecourse meals. Pindito, run by Edi Frommenwiler, one of Raja Ampat's diving pioneers, offers a truly unique Indonesian experience from a reliable, comfortable and efficient vessel. Wellenreng provides a more intimate Raja Ampat experience, with a maximum of seven divers, excellent service and flexibility.
Resorts: Raja4Divers is located on Pef Island off Waigeo's west coast and has access to many of the north's best spots. Sorido Bay and Kri Eco Resort, located on the island of Kri, have some of the most experience diving the northern areas. Misool Eco Resort is leading conservation efforts and has some of Misool's greatest diving on its doorstep.
Visas: A 30-day visa on arrival is free for nationals of many countries, including the US and European Union members. However, they are only valid if arriving and departing from certain airports and are non-extendable. You can purchase 30-day visas (extendable to 60 days) at the airport that allow for departure from any international airport in Indonesia. Multiple entry and 60-day visas may also be arranged beforehand at certain Indonesian embassies abroad.

---
This article originally appeared as "Waking Dream" in the Through The Lens section of the print magazine Scuba Diver Ocean Planet (SD Issue 2/2016, OP No. 7, pp. 108–119), published by Asian Geographic Magazines in association with DivePhotoGuide.

RELATED CONTENT
Be the first to add a comment to this article.
Newsletter
Travel with us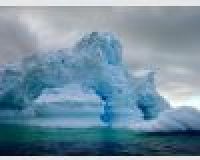 Antarctica
Plan Your Adventure >
Featured Photographer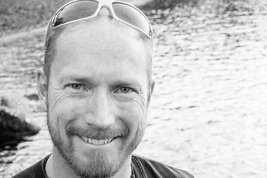 Stefan Beskow
Photographer
For me, one issue is more important than anything else. Time! When I dive I normally make long dives and try to dive whenever it's possible. Every dive is a potentially bad dive just as well a really good one, but you...