Travel
An Underwater Photographer's Guide to Palau
Palau's Blue Corner dive might be the destination's most famous, but there are also wrecks, giant swim-throughs, marvelous macro and stingless jellyfish to be photographed

It might take a magnifying glass to find the Micronesian archipelagic nation of Palau on the great, blue map of the Pacific Ocean. But what Palau lacks in land mass it more than makes up with its diversity underwater treasures. Much of its fame (rightfully) comes from the site Blue Corner, where you'll hook in to the current-rich crossroads to witness massive schools of fish and dozens of pelagics. But with jellyfish-filled lakes, flocks of manta rays in German Channel, and dozens of historic WWII wrecks, Palau has so much more to offer.

Diving in Palau
Palau's mushroom-shaped green islands sit above a variety of diving options. But most sites have one thing in common: currents. Diving lore has it that the very first reef hooks were indeed invented by divemasters in Palau to help make their clients' experiences safer and less stressful.
Most reef dives can be broken down into three categories: walls, corners, and channels. All three have current and offer up the chance to see mass amounts of fish life brought in by nutrient-rich upwelling, but the dive strategy varies. For wall dives, you'll typically be dropped off at one spot and drift, taking pics along the way—hooking in only if needed to stay with a subject. At corner sites, expect to spend the majority of a dive hooked in to one or two spots at depth and watch the action unfold. Finally, channel dives are a bit of a mix of drifting and hooking in to manta cleaning or feeding spots.

Hook into Blue Corner for the thrill of a lifetime as large subjects—like this Napoleon wrasse—and schooling fish drift by

Fast-paced drift dives offer up rich coral growth, even just a few feet from the surface

Along with the reef dives, Palau is home to one of the largest concentrations of shipwrecks in the world—perhaps second only to Truk Lagoon. In fact, during WWII's Operation Desecrate One, the U.S. Navy sunk 36 Japanese ships, and more wrecks are found every year.
Palau offers up some very unique dives as well. Perhaps the most famous is Jellyfish Lake, where you can swim and photograph millions of stingless jellyfish in the lush rainforest. Black water macro dives are increasingly popular: Drift miles over the ocean floor alongside some of strangest critters that rise from the abyss. In recent years, some dive operators have begun offering specialty tours to photograph mass spawning aggregations.

Palau might be one of the most underrated wreck photography destinations

Jellyfish Lake is a photo op not to be missed, but check with your dive operator to make sure its accessible during your visit

Palau Diving Facts:
Where: Palau is an island country of roughly 340 islands situated in the western Pacific Ocean. It is easily accessed from Guam and offers a quick transition to the manta haven of Yap.
Water Temperature: The water in Palau is comfortable for thin wetsuits and skins year-round, sitting in the 80–86°F (27–30°C) degree range.
Diving Experience Level: Beginner to intermediate. Beginners might feel comfortable on current-free shallow sites and locales such as Jellyfish Lake (snorkel only). It's recommended that you have some practice using a reef hook before trying the more advanced sites.
Photography Experience Level: Intermediate. While there are plenty of photo opportunities that require little experience, it takes some practice to use an underwater camera setup on drift dives or with a reef hook.

A diver gives the "OK" sign after descending through a massive swim-through on the way to the Blue Corner dive site
Top Dive Sites in Palau for Underwater Photography
Blue Corner: The go-to site when you think of Palau is also one of its best for reliable underwater photo opportunities. While it takes luck and patience to get close-up shots of sharks and rays, there are other pelagic subjects that are more approachable to photographers. Keep an eye out for massive schools of fish that pass by and friendly Napoleon wrasses. Added bonus: Ask to start your dive in the series of caves that eventually opens up onto the Blue Corner wall.

You never know what you might see at Blue Corner, but subjects like giant schools of fish and sharks are spotted on almost every dive

German Channel: This is one of the best sites in Palau to add manta ray images to your portfolio. Connecting the inner lagoon to the outer ocean, the channel can have strong currents during incoming and outgoing tides. During incoming tide, it's possible to see mantas at the cleaning station—while later afternoon dives increase the chance of seeing dozens of the animals feeding on plankton in the shallows. Reef sharks and large schools of fish are also common.

German Channel is one of the best dives to photograph manta cleaning and feeding behavior

Jake's Seaplane: There's no shortage of WWII wrecks in Palau. But Jake's Seaplane might just be the most photogenic and unique of them all. For a novel perspective, try shooting the plane from slightly above and downward with a diver for added scale. Extra creative photographers can place off-camera strobes in the cockpit.

A view of Jake's Seaplane from above

Ulong Channel: Similar to German Channel, Ulong Channel offers dives with strong and often irregular currents. Your divemaster will make a determination of the dive plan depending on the conditions, but most dives involve hooking in to watch loads of reef sharks and pelagic life before releasing and riding the current. Keep an eye out for massive cabbage coral growth, which is often blanketed by bright red soldierfish.

Ulong Channel has some of the largest cabbage coral growth you'll ever see—along with large schools of fish

Jellyfish Lake: This is technically not a dive site, as a deep layer of hydrogen sulfide prevents access with scuba gear. But it is a great wide-angle photography opportunity with millions of stingless jellies. Unfortunately, a recent El Niño event wiped out a vast majority of the jellyfish—so make sure to check ahead with your dive operator to see if a snorkel photography session is possible.

It's okay to shoot down in Jellyfish Lake, where the stingless subjects number in the millions and seem to be virtually everywhere

Sam's Macro Wall: While not a "wall" in the sense of so many of Palau's other brilliant coral reefs, Sam's Wall is a great macro site and accessible right off the dock of Sam's Tours dive operation. The dive is very shallow—just 10–20 feet—providing plenty of bottom time to photograph the critters scattered about: frogfish, mandarinfish (mating!), pipefish, and others.

Sam's Macro Wall is a great dive for the small stuff, including this pair of mating mandarinfish
Underwater Photography Equipment for Palau
DSLR/Mirrorless: Getting to Micronesia is no easy matter and baggage can be quite expensive—so "big rig" shooters will likely want to pack as sparingly as possible. For wide angle, you'll need your widest fisheye lens for large subjects such as schooling fish, wrecks, and coral reef scenes. That said, it's also worth bringing a wide angle zoom (fisheye or rectilinear) to better fill the frame with more skittish pelagics such as sharks and rays. While Palau has a well-deserved reputation for the big stuff, if you can spare the space, a mid-focal-length macro lens will be beneficial for macro—especially on night dives.
Compact Camera: Compact camera users will not only save on excess baggage fees, but they will also be able to have a more versatile camera on singular dives. Wide-angle wet lenses will be useful for larger scenes, but you can also take advantage of your camera's zoom to make shy animals larger in the frame. Of course, don't use the zoom as a crutch, and only zoom when you cannot get any closer—for example when hooked in on a drift dive. Having strobes is very important in Palau, where the scene you hope to light is quite large.

Wide-angle wet lenses are a must for compact cameras when diving in Palau. DSLR users should bring both a fisheye lens and a wide-angle zoom to fill the frame with more timid pelagic animals
Underwater Photography Tips and Techniques for Palau
Master the Reef Hook: With the style of diving and prevalence of currents, Palau is a prime destination for hooking in. But using a reef hook for the first time can be intimidating—especially in heavy current. Start by reading our guide to using a reef hook for underwater photography and then make sure to practice on an easygoing dive.
Get Ahead of the Group: Underwater photographers have a penchant for staying behind the group to linger on a subject. But in Palau, getting ahead of the group (for at least part of the dive) has two benefits. First, it will help reduce the amount of bubbles from divers' exhales that appear in the frame. Second, dive modeling can be tough in current-heavy conditions and the best way to include impromptu models is by getting ahead of the group and shooting backwards as they swim through a cave or drift past a bright coral reef.

By getting slightly ahead of the dive group, you'll avoid bubbles spoiling your images and also have the chance to include divers swimming by as spur-of-the-moment models

Save Macro for Night: Without a doubt, if it weren't for all of the sharks and rays and schools of fish, Palau would still stand out for its macro photography. But with all the amazing big stuff, who can blame you for sticking with a wide-angle setup most of the time. However, night dives in Palau offer up many prized Indo-Pacific critters like frogfish, octopuses, and a variety of nudibranchs. Dusk dives are your best chance at getting that iconic shot of two mandarinfish "kissing."

Go for wide angle during the day, but save the macro kit for the night when subjects like frogfish and nudibranchs won't steal the spotlight from all the pelagic action

Bring a Focus Light: Aside from their obvious use for macro photography and on night dives, focus lights are handy in Palau even for wide-angle shooting. Palau's reef topography features many crevices, small caves and swim-throughs that make for strong negative space backgrounds in your image. But while your eyes adjust to the darker conditions, your camera will often struggle without a focus light. Plus, it makes for an excellent torch if you choose to add a dive model to your images.

A focus light will make your camera's job of properly focusing in Palau's swim-throughs and caves a much easier job

More Ambient Light, Less Strobe Power: Famed Palau dive sites like Blue Corner and German Channel have lots of big animal and pelagic life due to the amount of nutrients in the water. But these conditions when combined with deep dives and low light can make for challenging photography. Instead of relying on your strobes' maximum power to illuminate the scene—along the way producing copious amounts of backscatter—opt to rely more on natural light by boosting the ISO or slightly slowing the shutter speed.

Strobe positioning and relying more on ambient light are critical in Palau, where nutrient-rich water brings life but also unwanted backscatter
Planning Your Underwater Photography Trip to Palau
How to Get There: Palau's Roman Tmetuchl International Airport (ROR) can be reached with direct flights from Guam, Manila, Hong Kong, Seoul, and Tokyo.
When to Go: November through May is generally considered the best time to dive Palau, with more consistent weather conditions and a higher frequency of pelagic sightings. Diving from June to October is almost as good, but there is an increased chance of rain and rougher sea conditions.
Where to Stay and Dive: Most dive sites are within a 45-minute boat ride from land-based dive operations. DPG dives with Sam's Tours when based from land and Worldwide Dive and Sail's Palau Siren when diving on a liveaboard in Palau. There are a variety of hotel options at different price points.
Money: The U.S. dollar is the currency of Palau and ATMs are available.
Electricity: Palau features plug types A and B with a 120V/60Hz output. If diving from a liveaboard, make sure to check the power sources for the specific vessel.
Health Concerns: Routine vaccinations are recommended.
Entry Requirements: Visitors to Palau must have a valid passport (at least 6 months) and proof of return travel arrangements.
Further Reading: To get a sense of what liveaboard life in Palau is like, check out our Sailing with Sirens series article. "Secret Palau: Beyond Blue Corner" with Sam's Tours dives into some of the more off-the-map photo opportunities that exist in Palau.

Ask your dive operator about specialty opportunities such as this nautilus dive, photographing mass fish spawnings, and Jellyfish Lake
RELATED CONTENT
Be the first to add a comment to this article.
Newsletter
Travel with us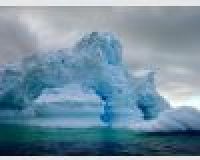 Antarctica
Plan Your Adventure >
Featured Photographer