Travel
An Underwater Photographer's Guide to Malapascua Island in the Philippines
By Jeremy Cuff

Malapascua is a laid back and pleasant island located just off the northern tip of Cebu in the Philippines. To date, its presence on the global diving map can largely be attributed to the local thresher shark encounters, which can be reliably seen on dives at Monad Shoal, making the area unique for that reason alone. But there's actually quite a lot more to the area than the sharks, with a wide variety of dive sites to explore and photograph.

Around the island, there's some very interesting muck diving at sites such as Ka Ostling and Bantigues (or Bantigi as it's sometimes spelled) where all manner of weird and interesting critters can be found, though you sometimes have to look hard to find them.


Those looking for spectacular underwater scenery for wide-angle photography, there's nearby Gato and Calanggaman Islands which are regularly visited by the island's dive operations, such as Thresher Shark Divers who provided diving for this article. Gato Island, for example, has something of everything, including caves, overhangs, drop offs, rubble slopes, abundant marine life, coral gardens and walls festooned with soft corals.





There's also a choice of more "conventional" reef sites, some in sheltered areas such as Lighthouse and others that are more prone to current such as North Point and Bugtong Bato. The sites that experience regular current are often prolific in corals, especially soft coral. And there are even a couple of wrecks for "wreckies" to enjoy.

Though shore diving is possible, the vast majority of the diving is accessed by boat, most likely using a characteristic "bangka" style vessel which are common throughout the Philippines.




To help maximize the photographic potential of each dive site, a good local dive guide is always a big help, so it's worth seeking out the most knowledgeable individuals when visiting.

Malapascua Facts

Where: Malapascua Island is located off the northern tip of Cebu in the Philippines.

Language: Though there are many languages in use across the Philippines, for the purposes of simplicity it can be narrowed down to Filipino and English. English is widely spoken and understood on Malapascua. Other languages such as German may also be understood to a lesser degree.
Currency: The national currency is the Philippines Peso. Other currencies such as US Dollars and UK Pounds may be accepted at some hotels, restaurants and dive centres.
Time Zone: Philippine Standard Time
Water Temperature: Generally very warm – in the region of 25 - 30+ degrees Celsius.
Air Temperature: Generally very warm – usually in the region of 27 - 35 degrees Celsius.
Diving Experience Level: Varied – some sites are excellent for inexperienced divers, whereas others would be better suited to more seasoned divers. Some sites offer shallow and sheltered diving, whereas other sites are deeper and washed by currents, some of which can be strong.
Photography Experience Level: There's subjects here to suit underwater photographers of all levels.

Underwater Photography in Malapascua

Subjects

Malapascua is most definitely a "combination destination" in that it offers both wide-angle and macro photographic opportunities.

It's best known for the unique thresher shark encounters at Monad Shoal, but there are many other good photographic opportunities, even if the threshers are timid.

The area is also known for manta rays, with the best place to see them being at a cleaning station at Monad Shoal. Mobula Rays are encountered there periodically. Hammerheads can also be regularly seen in the December to May period, with April being historically the best month (though nothing is guaranteed in diving).




For photographers looking to shoot wide-angle, Gato Island offers some great opportunities with caves, ledges and walls festooned with soft corals. Calanggaman Island also offers great underwater scenery with exciting drop offs that are sometimes patrolled by pelagics.





Macro photographers will certainly find a great variety of subjects around Malapascua, whether shooting on the muck sites or the reef sites. For example, there's plenty of seahorses, particularly at Lighthouse, as well as pygmy seahorses at the Deep Rock site.


Mandarin fish give photographers a chance to capture the classic mating shot, with other popular subjects such as frogfish, pipefish, scorpionfish, crabs, shrimps, nudibranchs and cuttlefish being fairly common. Make sure that you pair up with a good local dive guide if you want to find the subjects.





List of wide-angle subjects:

- Thresher Sharks
- Hammerhead Sharks
- Manta Rays
- Mobula Rays
- White Tip Reef Sharks
- Caves & Archways
- Walls & Drop Offs
- Soft Corals
- Hard Corals
- Diver Modeling
- Wrecks





List of macro subjects

- Frogfish
- Seahorses (including pygmy seahorses)
- Pipefish
- Mandarin Fish
- Bamboo Sharks
- Striped Catfish
- Shrimp Fish (Razor Fish)
- Many species of Crab
- Cuttlefish
- Pufferfish
- Many species of Shrimp (including Crinoid Shrimp)
- Lionfish
- Snake Eels
- Sea Moths
- Nudibranchs
- Sea Urchins
- Numerous species of Corals & Sponges






Underwater Photography Equipment For Malapascua

Malapascua Island offers a wide range of underwater imaging possibilities, so photographers should ideally be set-up for both wide angle and macro photography. Take everything you've got, basically.

Compacts

Compact users should ideally be equipped with a strobe for the macro life. Additionally, a wide-angle wet lens with a dome port is a good addition for wide-angle images of corals, sponges, walls, mantas and thresher sharks, as the lens will allow you to get closer to the subject.


SLR

At Malapascua, a digital SLR user will find uses for a variety of lenses, from macro to fish eye.


A macro lens, such as a 100/105 mm is ideal for small fish portraits, seahorses, invertebrates and basically anything small that is wary and skittish.

A macro lens in the 60mm range is ideal for larger fish portraits like frogfish and scorpionfish.

For photographers wanting to work on super macro techniques using teleconverters combined with macro lenses, the sheltered and current free muck diving sites will provide a good environment for this.
A wide angle zoom lens such as a 12-24mm is a good choice for the Thresher Shark dives, as the sharks may not come close to the divers.
A fisheye lens for the underwater scenery images, split levels , the thresher shark and manta encounters if they come close, and close focus wide angle images of subjects such as soft coral, white tip reef sharks or cuttlefish.

Camera Bag (Compact Camera)

Must bring -
Camera
Housing

Strongly recommended -
At least one strobe

Optional-
Wide angle wet lens

Camera Bag (DSLR)

Must bring -
Camera
Housing
Strobe(s)
Macro port
Dome Port
Macro Lens
Fisheye Wide-Angle Lens

Strongly Recommended -

Malapascua is off the "beaten track" so it's essential that you bring everything you need, as it's highly improbable that a "missing" item can be sourced from anywhere in the area. Make sure that you take spare batteries, "O" ring grease, plugpoint converters, chargers and so on. In order to ensure that you don't forget anything, have a "photography trip" packing list.

Malapascua Underwater Photography Tips & Techniques

In a general sense, successful underwater photography cannot be achieved by just being comfortable in the water and possessing knowledge of f-stops and shutter speeds, important though it is. It's really the overall approach to the activity that can make or break the success of a photographer's work.


Avoiding "mental clutter" and diver stress is also extremely important for successful underwater photography. Correct weighting and comfortable dive equipment can help tremendously as can the camera itself, which should ideally be balanced and "neutrally buoyant" or at least comfortable in the hands of the user.
There's often a huge amount of effort and/or expense required before a single underwater image can be taken. Simply put, it might involve researching a dive destination such as Malapascua Island, a plane journey, a transfer, a boat trip to a special dive site, a once in a lifetime encounter only to find that you didn't charge your strobe properly or you left the lens cap on the camera. Or perhaps you had the wrong type of lens for the subjects you encountered. It then becomes a very expensive waste of time. So, it's easy to see the benefits of good organization and preparation. But in practical terms, what kind of preparation is required?
Research into the dive sites to be visited is a useful addition to the all important dive briefing itself. Knowledge of what to expect will influence the set up that the photographer chooses and is pivotal to the end result. With the knowledge of where you will be diving and what may be encountered there, the photographer can prepare his/her camera equipment the night before and have time to solve any technical glitches he/she may come across.
The importance of the dive briefings themselves should not be underestimated and is a crucial step in locating the required subjects. Following it will be much more likely to bring in good results. The diver who didn't listen may miss some or all of the best spots – perhaps an overhang festooned with coral or gorgonians.
Learning about the behavior of a subject is also an important and often overlooked aspect of underwater photography. Why try to photograph lionfish at midday when they are more likely to be active during the late afternoon or dusk?


At Gato Island, there's some spectacular underwater scenery for wide angle/fish eye photographers, though the time of day, current and visibility can make a big difference to what is ultimately possible. Each trip usually allows two dives at the island. Below are some tips for photography at Gato Island:

1. There's a spectacular cave that cuts directly through the island, linking one side with the other. Look out for interesting vistas from inside the cave entrances looking out. Perhaps frame a subject in the foreground, light it with the strobe and balance against the blue water. Alternatively, try working with a dive guide or your buddy as a model, making sure that their position in the water is complimentary to the overall image. Develop hand signals to communicate underwater.

2. Try the concept of "re-shooting." It's incredibly simple and very effective - visit a dive site, take pictures, study the results and then return to the same place to re-shoot the images again, but better. It's a technique that is particularly suitable for wide-angle "underwater scenery" photography. It is, of course, not possible to practice it with "one-off" encounters such as a passing manta ray or shark.





3. There's always a chance of a special encounters around Gato, with a population of white tip reef sharks, cuttlefish and other surprises making good subjects. In general, when approaching skittish subjects, it's always a good idea to circle slowly round and approach from the front, rather than "chase" from behind, trying not to rush and keeping the breathing under control.





4. At Gato Island, and other dive sites in the Malapascua area, there's some spectacular areas of soft coral. These proliferations tend to happen where the current runs, so it's often difficult to remain in a place to shoot images. These current prone areas are also tricky as the water tends to carry a lot of particles, reducing the visibility dramatically. If you get ideal conditions in these areas, make the most of it!

Malapascua is also a very good destination for macro subjects. Here's a few thoughts on some of the subjects encountered;

1. Many macro subjects are difficult to find, so it's a very good idea to seek out a good local dive guide.

2. The sand color on the muck diving sites is quite light, so care must be taken with strobe powers if shooting subjects on the sand.





3. Discuss with the dive guide the best subjects for each dive site, so that you can maximise each location. For example, pygmy seahorses were the "unique subject" at Deep Rock, so I visited them first to spend a decent amount of time before moving on.

4. Try to shoot subjects against non-cluttered backgrounds, therefore creating less distraction in the image. Try dark and light backgrounds by adjusting the shutter speed. Also, try the narrow depth of field "bokeh" effect – it's quite tricky but rewarding if you get it right.


Topside Excursions & Activities

Malapascua is a small laid back island, with basic but adequate facilities. There are a few options for topside excursions, activities and experiences though they are somewhat limited.


Sunset Booze Cruises (perfect for that "end of trip" celebration)
A Full Day or Overnight Trip to Biliran Waterfalls, Volcano & Hot Springs
There's a series of paths around the island for those wishing to go for "a wander".
Try Lechon Baboy, a Spit Roasted Pig (a Cebu speciality) which can be arranged for groups with ample notice. This is normally for reserved for Filipino birthdays and weddings.
For partiers there's also the chance of a Full Moon party somewhere on the island. Ask around to find out what's going on.

Planning Your Underwater Photography Trip To Malapascua

When To Go: Malapascua offers year round diving. It was mostly calm during my stay in September, but many sites are still diveable if it gets windy.

May to December is the Typhoon season, though chances of being affected are statistically slim at any given time, with the majority of disruption tending to be further to the north.

Thresher Shark and Manta sightings happen all year round at Monad and Kimud. Mobula Rays are possible year round with a group of about 30 being sighted prior to my visit. Hammerhead sightings are most likely between December & May with April being the best month (usually at Kimud Shoal).

How to Get There: The easiest way to get there, if possible, is to fly directly from Cebu City from Singapore with Silk Air thus avoiding Manila.

Other possible routes will almost certainly involve a change in Manila and include flights via Kuala Lumpur (Malaysia Airlines) and perhaps Hong Kong.

Once in Cebu City, it's approximately 3.5 hours to the northern tip of Cebu by road and a 20 minute boat crossing to Malapascua. Thresher Shark Divers can organize a land and boat return transfer from/to Cebu City.

Entry Requirements: All visitors must have a valid passport and return ticket to enter the Philippines. No special visa is required for UK citizens. Whatever your nationality, it's always a good idea to check in advance on the latest entry requirements.

Tipping: Tips are accepted for good service on Malapascua. Opinions differ among different nationalities as to what constitutes appropriate tipping, though 10-15% is usually considered to be generous.

At Thresher Shark Divers, you could either tip individuals such as your dive guide, and/or tip the dive centre staff in general by putting it in a designated tip box. Some restaurants may include a 10-15% gratuity, though the majority probably don't.

Taxes: There is a departure tax for international travellers so it's important to ensure that you've got enough currency left for the airport.

Connectivity: Thresher Shark Divers offer a reliable and (they say) fastest internet connection on the island.

ATM Access/Payments/Money Changing: There are no ATMs on Malapascua Island. The best idea is to obtain your necessary money requirements prior to leaving Cebu City airport.

Thresher Shark Divers accept credit cards and can also change money subject to availability. Not all resorts on Malapascua accept credit cards, so it's a good idea to check in advance.

Health Concerns and Vaccinations: The Philippines is located in the tropics, so it's worth taking advice on the latest inoculations/vaccines and medication requirements/recommendations well in advance of a visit.

Drinking Water: There is no safe drinking water on Malapascua, but it's easy to purchase bottled water and other drinks.

Emergencies: There is a medical centre/hospital and pharmacy in Maya, a town at the northern tip of Cebu. The nearest recompression chamber is in Cebu City about 3-4 hours by boat/road. Helicopter evacuation is possible in the event of serious emergencies.

Where to Stay: All diving for this article was with Thresher Shark Divers who arranged accomodation at the small and secluded Tepanee Resort.


RELATED CONTENT
Be the first to add a comment to this article.
Newsletter
Travel with us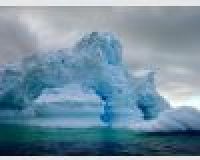 Antarctica
Plan Your Adventure >
Featured Photographer
Karen Doody
Photographer
After 25 years working as a designer in the publishing industry in the U.S., Karen moved to Mexico in 2001 with her husband Mike where they own and operate Dive Aventuras. "Diving is my passion. I live it and breathe it....