Travel
An Underwater Photographer's Guide to Komodo National Park
The reefs at Komodo National Park are a riot of color and life

Indonesia comprises over 17,000 islands and Komodo National Park sits in the middle of the archipelago. Originally famous for the world's largest, toxin-secreting, ambushing, ten-foot-long, 150-pound lizards, Komodo became a national park in 1980 to help protect the Komodo dragon. Further recognition of the importance of this area led to it becoming a UNESCO Man and Biosphere Reserve in 1986, and a World Heritage Site in 1992. About 3,000 individual Komodo dragons exist within the park today, and they are considered a vulnerable species on the IUCN Red List.
Encompassing Komodo, Rinca, Padar, and 26 smaller islands, Komodo National Park is a great example of how protecting one animal also helps preserve so much more—the surrounding ocean, and underwater photographers, are major beneficiaries. The park falls within the Coral Triangle, stretching from the Philippines to the Solomons to Java, and is considered the most biodiverse marine area on Earth. There are over 1,000 fish species, almost 300 types of coral, 70 sponges, 14 species of whales, six turtle species, and even dugongs in this protected area. The park also contains a variety of marine ecosystems, including fringing and patch coral reefs, mangrove forests, seagrass beds, and seamounts.

Sweetlips are a common fish on many of Komodo's reefs

Komodo is also an important marine habitat because it is the only equatorial region on the planet where two oceans, the Pacific and the Indian, meet and exchange marine life. The converging of currents brings in nutrient upwellings that provide food for the bottom of the food chain, which carries through to the top predators. Underwater, Komodo is bursting with diversity, with almost every dive being drastically different, and even diving the same dive site can be a very different experience due to current conditions. Dives can vary from black, white, or pink sand muck dives to blue water seamounts stacked with colorful marine life and swarming with fish.
At many Komodo dive sites, you will have trouble seeing through the swarms of anthias darting just above the reef. Past them will often be pristine soft and hard corals hiding scorpionfish, gobies and blennies, crabs and shrimps living within the corals, and tiny flatworms, nudibranchs, and even amphipods as well. Crinoids seem to be everywhere, like colorful pompoms sitting on top of barrel sponges, gorgonian sea fans, and hard corals.
Topside is stunning too. Komodo is one of the driest areas in Indonesia, with rugged savannah-type hilly islands that look nothing like the green, lush islands of western Indonesia such as Bali. Komodo sits to the east of the Wallacea bio-region, named after biologist Alfred Wallace, which is a transitional and overlapping zone between the flora and fauna of the Asian and Australian regions. This also adds to the species richness and biodiveristy of this area.

The mantas of Manta Alley often come very close and swim right over photographers, making it easy to light the underside with strobes and use a small aperture
Diving in Komodo
The diving here can be pretty adventurous. Currents are common on most dives and they can dramatically change from day to day, from hour to hour, and even during a single dive. It is the currents that make this area so rich in life. Due to the potential of extreme and changing currents, diving Komodo is for advanced divers, and it's imperative to dive with a reputable and responsible dive company with experience in the area. As an underwater photographer in strong currents, it is important not to get left behind in a group because you were taking that one more "perfect shot."
Safety equipment such as safety sausages are mandatory, as it is easy to be separated. Dives are usually drifts with a skiff dropping divers in and picking them up. Popular dive sites in Komodo see many dive boats, and a safety sausage can alert other boats of where you are and find you if you've drifted from your group. Lifelines (personal GPS radios) are recommended, and many liveaboards provide them for free or to rent.

The Marionia sp. nudibranch with its unique rhinophores

Komodo National Park protects over 900 square miles of land and sea, so there are a lot of potential dive sites. The north and the south are very different, with the north having warmer water from the Flores Sea, and the south having cooler water from the Indian Ocean. Both have excellent diving with plenty of marine life and biodiversity. Here are a few of the most popular sites.
Northern Dive Sites
Castle Rock and Crystal Rock, both seamounts, are two of the north's most famous sites with potential for strong currents. Crystal Rock is just barely exposed at low tide. It often has clear water and is extremely colorful, with lots of pink, orange, and purple soft corals; swarming anthias; and schools of sweetlips. Castle Rock lies just below the surface and also often has good visibility. It is known for its schools of fish. A massive school of batfish commonly makes an appearance, as do groups of barracuda, yellow-mask surgeonfish, and lots of jacks. In the same area is Shotgun, currently famed for the rare sighting of a megamouth shark, but also known for its strong current and mantas.

Yellow-mask surgeonfish are often seen in schools at Castle Rock

Batu Balong is a small rock island that just breaks the surface. It is a large pinnacle that is known for very strong currents, which make for amazing fish life. Anthias are so numerous it's hard to shoot a photo without them and turtles, sharks, sweetlips, lionfish, rainbow runners, and dogtooth tuna are common.

Baby whitetip reef sharks hiding under coral at Batu Balong

Makassar Reef/Manta Point is the famous manta dive in the north. A long, rubbly coral field makes for a sort of runway that divers fly down when the current is strong. Mantas are often seen at cleaning stations or riding along in the current, as are marble rays and sharks.

At Makassar Reef, a fearless cuttlefish almost touches the dome port

Siaba Kecil is a long drift dive with lots of outcroppings and overhangs that fish hide in when the current is strong. Siaba Besar is a great site for turtles that seem to just spend all their time sleeping on the pristine hard corals or eating them. Closer to shore, this site also has great muck diving both day and night. Tatawa Kecil is a place that occasionally sees dugongs and has lots of coral and fish.
Pantai Merah/Pink Beach is one of only seven pink beaches in the world made from a mixture of white sand and fragments of red coral. This excellent muck dive has leaf scorpionfish, blue ribbon eels, crocodile fish, and plenty of nudibranchs all with a white and pink sandy background. Wainilu is another excellent muck dive, particularly at night, with pygmy cuttlefish, squid, pleurobranchs, mantis shrimp, frogfish, and more.

A hawksbill turtle, one of many at Siaba Besar

Southern Dive Sites
One of Komodo's most famous sites is Manta Alley, at the southern tip of Komodo Island. A small, rugged, rocky island emerges out of the water, and underwater there are often many mantas. The animals can be seen year round, although September to January has the most. Mantas are seen being cleaned by tiny reef fish and swimming through the channel in the middle of the island. Even without mantas, the area is full of life, including sharks, healthy coral, schools of fish, bumphead parrotfish, and more. Currents can be strong and the water can be cold, but it's worth it.

Manta Alley's reliable supply of mantas allows photographers ample opportunity to try different types of shots

To the southeast is Rinca Island and Nusa Kode. Between the two is Horseshoe Bay, home to several remarkable dive sites with superb marine life: Cannibal Rock, The Yellow Wall of Texas, Rhino Rocks, and Boulders. This whole area commonly sees rare creatures like tiny ladybug-like amphipods, the endemic sea apples, and fire urchins with Coleman shrimp and tiger crabs. A photographer could easy spend many dives on these sites doing both macro and wide angle. Also in Horseshoe Bay is Torpedo Alley, a muck dive especially great at night that has torpedo rays, bobbitt worms, and many unusual nudibranchs.

Horseshoe Bay's minute amphipods, shot with a +10 diopter

Sangeang and Gili Banta: Although not in Komodo National Park, the volcanic islands of Sangeang and Gili Banta have several notable dive sites. Liveaboards that depart or return from Bima often dive these islands. Gili Banta has a famous muck night dive called Stargazer Beach because, you guessed correct, it is a great place to see stargazers and other unique muck creatures. Sangeang is home to a dive site called Hot Rocks, where bubbles come up from the sand due to volcanic activity. Placing your hands on certain rocks and patches of sand, you can feel the heat. Deep Purple is another favorite site known for its huge purple gorgonian sea fans with pygmy seahorses.

A +10 diopter makes it possible to fill the frame with this tiny goby

Quick Facts:
Where: Komodo National Park is in the southern central region of Indonesia, part of the Lesser Sunda chain of islands with the island of Sumbawa to the west and Flores to the East.
Language: The official language is Indonesian, but over 700 languages are spoken in Indonesia. On liveaboards and in dive resorts, English, Spanish, French and German are often spoken.
Currency: Indonesian rupiah (IDR), but most liveaboards and resorts take US dollars, euros, Australian dollars, and credit cards (although sometimes for a fee).
Time Zone: UTC+8 in Komodo.
Water Temperature: In the north, around 78°F (25°C) year round; in the south, 71–76°F (22–24°C) with cooler currents and thermoclines that can be as cold as 64°F (18°C).
Air Temperature: Year-round weather is warm, 78–86°F (26–30°C), although humidity is low compared to other parts of Indonesia. It is windier in the north between November and March and in the south from April to October. Komodo is generally dry, but there is more rain from November to March.
Diving Experience level: Many of Komodo's dive sites are for advanced divers due to strong and changing currents.
Photography Experience level: Some dive sites such as muck dives are good for all levels of photographers. In some of the current-prone sites, shooting can be difficult, especially with a large DSLR system that can make it harder to fight current. Make sure you can connect your camera to yourself in case you need both hands free. Reef pointer sticks are a great tool in strong currents to steady yourself on a dead piece of coral, rock, or sand so you can get the shot before flying past your subject in the current.
Anthias are prolific at many dive sites in Komodo
Underwater Photography Subjects in Komodo
Choosing between macro and wide angle is often a challenge in Komodo because both are usually present on every dive. Talk with your dive guides for the best advice, as conditions may determine lens choice. A dive site may have a great potential for macro, but if the current is strong, it will be difficult to get those shots.

A starfish adorns the reef at Tatawa Besar

Wide-Angle Subjects:
A Doto sp. nudibranch on a hydroid makes it easy to shoot upward with nothing behind it to get a black background

Macro Subjects:
Muck critters including frogfish, ghost pipefish, nudibranchs, and flatworms
Uncommon macro subjects often seen in Komodo include amphipods, sea apples, torpedo rays, and Coleman shrimp and tiger crabs in fire urchins
Fish behaviors such as jawfish with eggs in their mouths, damselfish tending eggs, isopods on fish or in the mouths of fish
Reef fish, gobies, and blennies
A false clownfish peeks out from its anemone home
Underwater Photography Equipment for Komodo
With such a diverse range of underwater subjects in Komodo, there are plenty of opportunities for both wide-angle and macro photography.
Compact Cameras: Compacts are great for Komodo because they are easy to carry underwater in strong currents. Strobes and/or lights are recommended because visibility is often not perfect due to the nutrients in the water that bring food to the area. Macro or wide-angle wet mount adapters are great because of the variety of subjects on every dive.
Camera bag:
Camera, housing, strobes and lights
Wide-angle and macro wet lenses are also highly recommended
Focus light to assist with macro and super-macro subjects hiding in the shadows
Your dive guide will help you find tiny hidden critters like this purple hairy squat lobster in a barrel sponge

DSLRs: Given the variety of marine life in Komodo, bring your whole kit with at least one wide-angle and one macro lens. If you have more than one macro lens, having a 100mm/105mm and a 60mm is nice because some medium-sized subjects are too small for wide angle, but require moving back a long way to get them with a 100mm/105mm, which means a lot of water between you and the subject and a higher likelihood of backscatter. Diopters are great for super-macro, and there are plenty of opportunities to use them. If you have a second camera, bring it for topside photography, so you don't have to move your camera in and out of your housing. The islands are stunning and there are many terrestrial photography opportunities.
Camera bag:
Fisheye lens for wide-angle reef scenes, mantas, and large schools of fish
60mm for larger macro subjects and 100/105mm for smaller macro subjects or those you can't get as close to
Diopter for super-macro
Focus light for macro and super-macro subjects that may be in shadowy areas
Topside camera
Underwater Photography Tips for Komodo
Preparation is everything. Learn all you can about each dive site to best choose your lens. Macro opportunities are available on most dives, but if the current is strong, you will have a difficult time doing super-macro.
Dive guides and cruise directors are your saving grace in determining what lenses to use. They know the currents, and many dives are planned based on having a strong or light current. For instance, at some sites you want a strong current to see big animals and fish schools while other dive sites are better with no current. Talk with them, listen to their advice, and ask early so you have time to make changes to your kit if needed, without holding up the boat.

Anthias color the reef like confetti at Siaba Kecil

Tips for Shooting Wide Angle:
Dives in Komodo can be very exciting with pelagics, mantas, and big schools of fish, but they may only appear for a few moments during a dive. Prepare yourself for upcoming action by taking test shots throughout the dive to make sure settings and lighting are mostly accurate so that if a manta decides to swim right in front of you for only a second, you can get the shot.
Komodo has an abundance of fish life and sometimes it's almost too much, making photos look cluttered. Try to focus on a subject that stands out beyond all of the fish in a shot. Try different angles and focusing on different things to come up with a satisfying composition. Adding a diver can often be a way to give an image scale and draw the attention away from busy fish life.
Shoot upwards at reef scenes to get blue water behind the subject, and try some shots capturing the surface or the sun if possible. Try different angles and adjust lighting to achieve creative shots. There is often a lot of nutrients in the water in Komodo, which is why the reef is so healthy, but this can easily cause backscatter. Having longer strobe arms and angling strobes can help reduce the spots in your image, and sometimes shooting in natural light is the best way to prevent backscatter.

Mating cuttlefish in Horseshoe Bay: This might have been shot with a wide angle or 60mm macro, but the action happened while using a 105mm macro

Tips for Shooting Macro:
The macro life in Komodo is amazing and there is plenty of it. One of the number one rules for macro photography is to make sure the eyes are in focus. A lot of macro critters are hard to identify or blend in very well with their environment, so when a viewer is able to identify the eye, they can often make out the rest of the creature. Using a focus light can help cameras focus on critters that are hiding in the shadows. Get creative using different strobe angles, changing power, or using only one or both.
Try different techniques like shooting upwards for blue backgrounds or black backgrounds or looking for interesting textures and colors behind subjects. Be on the lookout for behaviors such as marine life brooding eggs or mating and try to capture "the moment."

Behavior shots, like this jawfish mouthbrooding eggs, make for striking images
Planning Your Underwater Photography Trip to Komodo
How to Get There: Most liveaboards depart from Labuan Bajo (LBJ) or Bima (BMU). Both are serviced by Indonesian domestic airlines from Denpasar/Bali (DPS). Denpasar receives international flights daily from around Asia, Europe, Australia, and the U.S. The majority of land-based operations are in Labuan Bajo or require you to arrive there for transfers to land-based operations on other islands.
When to Go: Diving occurs year round, but April to December is the best time to dive the north, when it is the calmest and driest. October to April is the best time to dive the south with less wind. The majority of liveboards operate from April to September.
Where to Stay and Dive: Liveaboards are the way to go in Komodo. The park is large and liveaboards make it easy and comfortable to dive all the best sites. Some land-based operations offer occasional trips to the farthest sites like Manta Alley, but it takes several hours to get there and back. We love the Arenui, Indo Siren, and WAOW, all of which have knowledgable and experienced dive guides, great camera facilities, and fantastic boats.
Money: The Indonesian rupiah is the official currency. US dollars and euros are often accepted in resorts. Mastercard and Visa are widely accepted in cities and tourist areas. Major airports and cities have ATMs, but they can be difficult to find on the smaller islands. Bali has numerous ATMs throughout the island, but be aware that ATM fraud is on the rise. Currency exchange rates will be better in large cities.
Electricity: Indonesia outlets are usually 220V, two-pin round plugs. Some hotels and liveaboards have multi-style plugs and 110V outlets and/or offer converters and adapters, but it's best to come prepared with your own adapters and dual-voltage surge-protected power strips.
Health Concerns and Vaccinations: Routine vaccinations should be up to date including MMR (measles, mumps, rubella), diphtheria-tetanus-pertussis, hepatitis A, and typhoid. Hepatitis B is prevalent in Indonesia and the vaccine is highly recommended. Protect yourself from mosquito-borne diseases such as zika, dengue, Japanese encephalitis, and malaria. Tap water is not safe to drink, and rabies is prevalent, particularly in stray dogs, bats, and other mammals, so take measures to avoid bites. Talk to your doctor about what is recommended for your trip.
Entry Requirements: Currently, there is no visa required for tourists from most countries for a stay in Indonesia of up to 30 days. Your passport must be valid for six months beyond the expected period of your stay. Indonesia's visa requirements are ever changing, however, so check before traveling.

You can't go to Komodo without photographing the infamous dragon
RELATED CONTENT
Be the first to add a comment to this article.
Newsletter
Travel with us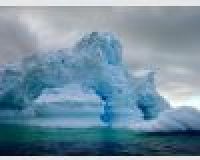 Antarctica
Plan Your Adventure >
Featured Photographer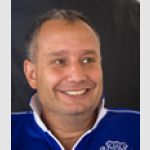 Pasquale Pascullo
Photographer
My style includes doing many repetitive dives on the same place. I get to know the animals, they get to know me! And I always tell my modeling fish subjects, \"I love you.\"