Travel
An Underwater Photographer's Guide to Isla Guadalupe

When it comes to photographing predators underwater, it doesn't get much bigger—and better—than the great white shark (Carcharodon carcharias). And while there are several notable locations where great white sharks can be regularly photographed, underwater shooters are flocking to Mexico's Isla Guadalupe for the number of animals, proximity of interaction, and superb clarity of the water.

About Isla Guadalupe
At less than 100 square miles in surface area of Mars-red volcanic hills, Isla Guadalupe may seem initially unappealing to nature enthusiasts. But if you look closely at the rocky coastline, the propensity to spot pinnipeds promises that there are some really big predators around.
Sure enough, the waters surrounding Isla Guadalupe are home to one of the largest single populations of great white sharks. Hundreds of individuals have been identified through photos, but it is not known how many sharks there are (if any are permanent residents). What is known is that the fall months (August through November) provide the most consistent encounters with the top apex predator, likely anywhere on the planet.
Because it is located 150 miles from the Mexican mainland, Isla Guadalupe is visited only by liveaboards, which either leave from San Diego, or just south of the border in Ensenada, Mexico.

There are few better places to have up-close encounters with great whites than Isla Guadalupe, where visibility often exceeds 80 feet

Quick Facts:
Where: Isla Guadalupe, Mexico
Language: Spanish (English widely spoken)
Currency: Peso/USD
Time Zone: Pacific Time Zone (UTC–08:00)
Water Temperature: 65–75°F (18–26°C)
Air Temperature: 70–100°F (24–30°C)
Diving Experience Level: Beginner (No certification required)
Photography Experience Level: Beginner to pro
The Solmar V liveaboard has been bringing underwater photographers face to face with great white sharks for over a decade
Diving Isla Guadalupe
Strictly speaking, there is actually no scuba diving available to the public at this small island. Instead, photographers breathe underwater through hookah, or surface supplied air, systems. Since all diving is done within cages, hookah has the advantage of saving space underwater instead of bulky scuba tanks.
Most boats offer two types of cages, both equipped with hookah systems. The first is called the surface cage, which floats off the end of the liveaboard. This leaves open the opportunity to go face to face with a great white even to those without scuba certifications. A quick briefing on how to get in and out of the cage is all that's required to see the ocean's top predator in action.

Through the use of hookah diving, even those without scuba certifications can get in the water with great white sharks—as well as bring home stunning shots with a simple camera setup

In recent years, the Mexican government has imposed stricter regulations on diving with the white sharks. As such, there are only a handful of operators allowed to "shark wrangle." This is a practice where large chunks of tuna are dragged in front of the cage to produce the most photogenic opportunities possible. It requires extra training and years of experience to do effectively and safely. The Solmar V liveaboard is one of the operators that provides this to underwater photographers.
While the surface cages might seem the most appealing—especially with the addition of shark wrangling—scuba-certified divers are afforded the extra opportunity to go deeper in the "submersible cage." This cage is also supplied with air from the surface, but can be lowered to 40 feet. This provides unique angles for viewing and photographing the sharks.

Divers stand in the deep, "submersible" cage, which provides a unique, at-depth perspective of the sharks. Dive down to 40 feet and be in their world
Cage Diving Safety and Etiquette
Cage diving might not require a certification, but some basic safety and etiquette rules go a long way to making the experience better for all. The great whites are by no means aggressive, but it's important to have your head on a swivel if you decide to extend your camera and arms out of the cage.
The cage is a tight space, especially if there are three other photographers fighting for position. Be courteous and switch places with your fellow cage mates so that everyone can have the opportunity to get the ultimate shark shot. Also, no reaching out to touch the sharks—it's less about safety and more about respect for the 300-million-year-old apex predator.

Rule #1: Don't reach out and try to touch the sharks!
Underwater Photography Equipment for Isla Guadalupe
Compact Cameras: Most compact cameras' built-in lenses start at a focal length around 24mm, which actually is fairly ideal for photographing great whites more than a body length away. Having said that, if you want an eye-popping image of a shark going after the bait right in front of the cage, you'll need a fisheye wet lens to increase the field of view.
DSLR and Mirrorless: For DSLR and mirrorless camera users, the real choice is what lens to use—fisheye or rectilinear wide angle. The distance to the cages that the sharks feel comfortable can differ from week to week, and even dive to dive. For this reason, it's important to bring both a fisheye (or fisheye zoom) as well as a rectilinear zoom. A fisheye is ideal when the sharks are actively going for the bait right in front of the cage, while the rectilinear make the shark larger in the frame when they stay further away. Use a mini dome or small port to more easily fit the camera between the bars of the cage.

Both compact and interchangeable lens camera users should bring fisheye (wet) lenses for when the sharks come up close and personal

GoPros: Because the surface cage requires no certification, GoPros are common for adventure tourists. If the GoPro is your primary camera, we encourage the use of a tray over a monopod (aka "selfie stick"). The tray will provide more stability and options to mount lights. Monopods also encourage the user to stick the GoPro way out of the cage, possibly interfering with the shark. Mounting a GoPro to your housing's cold shoe is a fantastic way for still photographers to capture video at the same time.
Strobes and Arms: The use of strobes in the surface cage is a personal preference. There's plenty of light to be had, so your strobes would only be used as fill light on the shark's underside. If you feel comfortable using strobes, opt for single, short arms to save space in the cage. If not, natural light with faster shutter speeds will produce quality results. If you decide to venture into the deep cage, however, strobes are a must at 40 feet down, where the loss of natural light is significant. You can often get away with longer strobe arms for wider coverage, as these deep cages take down smaller groups.

While strobes aren't necessary when shooting at the surface, they do work to eliminate shadows on the underbelly of the shark

Dive Gear: You can really pack light if you're headed to Isla Guadalupe. No BCD, regulator, dive computer or fins are required. Instead, you'll want to save that bag space for thermal protection. The water temperature (depending on when in the season) can be as low as 65 degrees Fahrenheit (18°C). Plus, you won't be moving or swimming, so it can feel even colder than that. Pack at least a 7mm wetsuit and hood, 3–5mm booties, and 3mm gloves to ensure you are focused on photography and not on shivering.

Photography Tips for Isla Guadalupe
More Cage Time Trumps All: This is the number one rule, and also the hardest to follow. The more time you spend in the cage, the more quality photos you will produce. It's that simple. Especially by the second day, most non-photographers will reduce their time in the cage to only a few hours. Get in the cage early, and stay late. This way you'll already be in position with your settings in place when the sharks show, rather than scrambling on the dive deck.

Ask any pro who's been to Guadalupe and their best tip is to spend as much time as possible in the water. Don't worry: No one will judge your wrinkly fingers and toes after a long day soaking in the cage

Prime Position in the Cage: Another benefit of getting in the cage early is the luxury to mark your spot. Arguably, the best spot in the cage is in the corners. Not only does this give you more space on each side, it provides a wider angle of view than being in the front and center of the cage. Plus, if the boat is using shark wranglers, this is often where the sharks will approach the bait—off the corners of the boat.
Shoot in Continuous Mode: The sharks often pass by quick and you'll want to be able to rattle off as many shots in continuous mode as possible. If possible, use electronic sync cables instead of fiber optic ones. This will eliminate the wait time of your camera's pop-up flash to recycle. Along with this, keep your strobe outputs as low as possible to keep their recycle time quicker. Continuous mode is a must, especially if you want that perfectly timed shot of the shark's mouth agape.

Continuous shooting via electronic sync cables is a key technique for nailing the perfect frame of the shark with its mouth wide open

Use Quick Shutter Speeds: If you're shooting natural light, this is a no-brainer. The sharks move quickly and a shutter speed of 1/400s or faster guarantees a crisp image. If you're using strobes, you'll likely be using them as a fill light on lower power, meaning a fast shutter speed (likely max sync speed) will still be required to freeze the subject's motion.
Pay Attention to the Sun: Most of the boats will have the cages facing west. This means there's a great amount of variation in what the sun is doing from sunrise to sunset—and your settings will need to adjust during the day. For example, first thing in the morning, you'll need to boost your ISO and open your aperture when the sun is behind you. If you're shooting without strobes, it's important to keep the sun behind you to avoid shadows. As the sun lowers in the west, it's a great time to bring out those strobes to shoot dramatic light rays.

The sun changes its position and intensity throughout the day. At the day's end, take advantage of the low sun angle by adding light rays into your composition

Shoot Up from the Deep Cage: The deep (submersible) cage provides a different perspective of these predators that's fairly rare in the world of underwater photography. After you've taken enough images of the sharks against a dark blue background, consider aiming towards the surface. Here, you can capture silhouettes or unique images of the sharks circling the surface cages.

Planning Your Trip to Isla Guadalupe
When to Go: Great whites migrate to Guadalupe every year and arrive mid- to late July. Thus, the season is from August through mid-November
How to Get There: Liveaboard only
Flights: Flights are available to San Diego
Tipping: Crew gratuity 15–20 percent
Connectivity: None, other than satellite phone for emergencies
ATM Access: Bring cash on board for tipping and extra purchases
Recommended Operator: The Solmar V pioneered great white shark diving and continues to serve underwater photographers—amateur through cinematic crews—today
RELATED CONTENT
Be the first to add a comment to this article.
Newsletter
Travel with us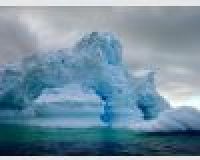 Antarctica
Plan Your Adventure >
Featured Photographer
Michael Lawrence
Expert Photographer
Michael Lawrences life has been a twisting and turning path of wildly divergent artistic careers. Prior to his time in the ocean, Michael spent his life as a jazz guitarist. This included studio & stage work, arranging,...