Travel
An Underwater Photographer's Guide to Grand Cayman

Grand Cayman is the largest of the three Cayman Islands. Located 200 miles southwest of Cuba, Grand Cayman sits in the heart of the Caribbean Sea. The island is roughly 22 miles long and 8 miles across at its widest point. All three islands are outcrops of the Cayman Ridge, a submarine mountain range. This underwater mountain face, commonly known to divers as "The Wall," has been drawing photographers to this tropical island for decades

Diving in Grand Cayman
Grand Cayman's underwater world offers breathtaking wall dives, tongue and groove shallow reefs, and multiple wrecks, all teaming with different subjects. On the "West Side," there are two types of dives. Wall sites have a gradual slope into the depths and boast an array of big topography features like swim-throughs, canyons, caves and arches.
The second type, shallow sites, consist of multiple coral fingers stretching from the shallows out to the wall, or in some areas of the island a sheer mini-wall landscape, both making for easy navigation. The top of the mini-walls quickly switches to a hardpan landscape as you head into the shallows. These areas have become a go-to spot for some rare macro findings.
The "North Wall" is known for its dramatic drop-offs, great water clarity, and calm conditions in the summer months. This side of the island promises encounters with some bigger animals. Spotted eagle rays spend their time cruising off the wall, and sharks can be spotted occasionally.

A small southern stingray glides across the shallow sandy bottom of the Sandbar

Wide-Angle Subjects
Rays: Southern stingrays and eagle rays
Sharks: Nurse sharks (regular) and gray reef sharks (rarer)
Schooling fish: Horse-eyed jacks, blue tang, school master snapper, striped grunts
The site "Ghost Mountain" is eerie as it emerges into visibility

Macro Subjects
Blennies: Secretary, roughhead, and triple fin
Decorator Crabs
Yellowhead jawfish
Gaudy clown crabs
Yellowlined arrow crabs
Squat anemone shrimp
Eels: Green morays, white spotted morays, golden tails
Seagoddess and flatworms (February–April)
Slender filefish
Lettuce leaf sea slugs
Red clingfish
Spotted drum
With the use of a Subsee +10 diopter, you can get closer to your subject and fill the entire frame, as with this colorful triple fin blenny
Shore Diving Photography in Grand Cayman
Grand Cayman has multiple shore diving facilities that act as gateways to awesome sites just five minutes from the ladder. In the George Town area, Devil's Grotto at Eden Rock offers large coral fingers, intricate swim-throughs, and during the silverside bloom (summer months), it might be the most breathtaking dive on the island.
Around the northwest corner, there is a long-time favorite shore dive. Known as Turtle Reef or Macabuca, this mini-wall always offers up great photography subjects. Whether you are macro searching up in the hardpan, getting in amongst the tarpon in the tarpon cave, or journeying out into the large sand patch between the mini-wall and main wall, this dive will have a photography subject for everyone.

"Macabuca" is one of Grand Cayman's most popular shore dives, featuring a winding mini-wall and macro finds like this decorator crab
Top Dive Sites in Grand Cayman
The Cayman Islands has more than 365 moored dive sites between the three islands. With around 200 being around Grand Cayman, the majority of dive sites are a short boat ride away. With so many sites to choose from, there is always a calm and clear site for some awesome underwater photography action. Here are some photographers' favorites:

Name: Big Tunnels, Location: West Side, Type: Wall Site
Located near the northwest point of the island, this swim-through and canyon-filled site never disappoints. A massive ridge on the southern edge of this site is completely covered with gorgonia sea fans, pink vase sponges, and many other soft and hard corals, making it great for some wide-angle shooting. Reef fish frenzy on the topside of the ridge makes for some very colorful images.
Friendly hawksbill turtles looking for a meal or just going for a cruise frequently visit this site. Also keep an eye out for cleaning stations. Quite often you will find tiger groupers getting cleaned by small cleaning gobies.

A hawksbill turtle cruises the top of the wall at Big Tunnels

Name: Creole Cliff, Location: North Side, Type: Wall Site
Creole Cliff gets its name from the drastic sheerness of the wall and the abundance of creole wrasse that can be seen swimming right on the edge of the wall. This site has a spectacular swim-through to use as your portal out into the abyss. Upon exiting the swim-through, be sure to aim your lens upward as the creole wrasse are generally in full force. Keep an eye out for turtles, free-swimming green moray eels, decorator crabs, and Caribbean spiny spotted lobsters.

An underwater photographer explores the massive swim-through at Creole Cliff

Name: Christopher's Wall, Location: North Side, Type: Wall Site
This is last dive site on the North Wall before you head around the barrier reef of Rum Point. So far out, there is less diver traffic and the site is in pristine condition. Just east of the mooring line you will find a large coral pinnacle that is out off the wall creating a swim-through between it and the rest of the reef. Here, you'll find spotted eagle rays, massive sponges, and large barracudas soaking in the sunrays near the surface. Macro subjects include red clingfish, flamingo tongues, and anemones.

A spotted eagle ray flies overhead at Christopher's Wall

Site: La Mesa, Location: West Side, Type: Shallow Reef
This site gets its name from the plateau or table-shaped reef structure just underneath the boat. If you looking for fishy images be sure to get to La Mesa. The top of the reef is a shallow 25 feet and there is no need to go far: all the action is on top of or around the table. Big schools of snapper, grunt, chubb, and jacks all visit this fish-filled shallow site. Macro subjects on this site include yellowline arrow crabs, spotted drums, and golden tail morays.

As you make laps around the tabletop get ready for endless opportunities to compose fish-filled reef scenes

Name: Romaine Reef, Location: North Side, Type: Shallow Mini Wall
This shallow site lies just outside of the reef for the Stingray City Sandbar location and often we see the large southern stingrays taking a break from their busy day here. The site gets its name from the usual abundance of lettuce leaf sea slugs that can be found here. These colorful slugs make for an interesting macro subject and are generally on the move, making for a change of composition as they maneuver up and down coral heads and algae patches.

Named for the frequently sighted lettuce leaf slugs, "Romaine Reef" is also regularly visited by stingrays taking a break from the sand bar.

Site: Kittiwake, Location: West Side, Type: Wreck Dive
This 250-foot-long Ex-USS Navy submarine maintenance vessel rests in 65 feet of water. Before sinking, the wreck was totally cleaned out and made diver friendly, which makes it a very safe wreck to penetrate and navigate. Wide-angle action surrounds the wreck, including schooling creole wrasses, horse-eyed jacks, and spotted eagle rays in the sand. The Kittiwake is also a great macro site: It offers up subjects like skeleton shrimp, blennies, nimble spray crabs, and even the occasional redlip blenny.

Sitting on a shallow sandy bottom, this wreck really is an underwater photographer's playground
Underwater Photo Equipment for Grand Cayman
The dive sites in Grand Cayman are all filled with subjects big and small, so be prepared with equipment to shoot both wide and macro.
DSLR and Mirrorless: I would recommend the widest focal length lens in your gear bag. With the dramatic drop-offs and colorful sponges, you will want to get as close as possible while still capturing the entire subject in the frame. A wide-angle zoom is a good piece of equipment as well, for more distant subjects like eagle rays and sharks. A 100mm macro lens is very useful for most subjects we encounter here, which tend to be skittish and well hidden in their environment.
Be sure to bring your large dome port. There is not a lot of current to worry about in Cayman, so drag in the water isn't much of an issue, but you will absolutely be wanting the largest port for over-under shots at Stingray City Sandbar or at the surface at the end of a dive when turtles are frequently spotted. Having two strobes for full coverage of reef scenes is also a must.

Compacts: Compact cameras are a very useful tool for diving somewhere like Grand Cayman, where most sites feature an array of wide-angle and macro subjects. A fisheye wet lens is needed for reef scenes, schooling fish, turtles, and stingrays. Also, pack a diopter wet lens to cut down your minimum focusing distance and get closer to small subjects such as blennies and shrimp.

Compact camera users have a bit of an advantage, being able to swap out a macro lens for a fisheye wet lens if you happen to stumble upon wide-angle subjects like these tarpon
Underwater Photo Tips and Techniques for Grand Cayman
Turtle Dives: Turtles are a very common on dives around Grand Cayman, so common in fact that you have the opportunity to make some images that stand out from the rest. One such shot is that of a "diving turtle." This activity is very easy to predict: If you come across a hawksbill on your dive, just spend some time with it. Eventually, your turtle will head for the surface. Wait patiently for the turtle to catch its breath, and I guarantee you he or she will come bombing back down into the depths.
This is the moment you want to capture. Invert your position so that you are facing the surface (mind your buoyancy). As soon as the turtle starts down, finish one last long exhale and let your bubbles have time to clear the frame before the turtle reaches shooting distance. By the end of the encounter, you will feel like you danced with a turtle and you will have some images that frame the turtle against Snell's window.

Shooting upward allows you to make use of Snell's Window and the sunrays, as well as isolating your subject and filling the rest of your frame with that beautiful blue water

Pick Your Blennies Carefully: Blennies are by far the most abundant macro subject to be found in Grand Cayman. They are very colorful and energetic fish that are sure to create pleasing images, but it's important to not get trigger happy on any given blenny. While on a dive, don't feel like you have to settle for any one blenny.
Look for ones that are hidden in holes of colorful coral, rather than bland rock. These can be found in healthy patches of coral, vibrant sponges, and occasionally will be seen out of their hole entirely. Also, try to focus on blennies that have chosen holes at eye level so that it's easier to shoot straight on, rather than looking down or up.

The color and texture of the coral polyps surrounding this secretary blenny make for an appealing image

Spit for Your Split: Grand Cayman in general, and Stingray City Sandbar in particular, provide ideal conditions for over-under shots, which are rewarding but can be frustrating to achieve. It's not a good feeling to get your images onto the computer to see there were water droplets all over the topside of your dome port.
A technique that will have everyone else on the boat staring at you is to cover your dome with a film of your saliva a few minutes before you enter the water. Once in the water it is key to continue dunking your camera as you shoot. As a subject approaches have your dome port underwater. When it reaches the composition you are looking for, slowly lift the top half of your port out of the water and begin to shoot.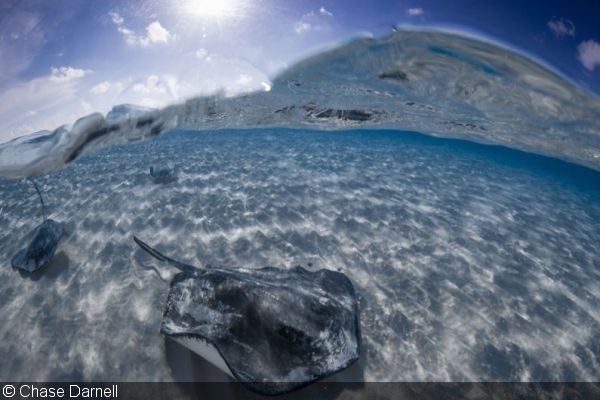 Rinse and repeat this dunking process as the stingrays make their laps to reduce the chance for water droplets

Macro Down the Wall: It's always nice to plan a macro dive at shallow depths. Locating subjects can take some time, and conserving your air and bottom time does nothing but give you more time to locate and compose these tiny little critters. Shooting macro down the wall can prove to be very beneficial when wanting certain techniques portrayed in your images. For instance, there are a number or macro subjects to be found on gorgonians and soft corals on the edge of the wall. This opens up the possibility for a black background technique: Max out your shutter speed and close your aperture so that the only illuminated part of the frame is that hit by strobe light.

Wall dives provide the opportunity to find critters blending in on gorgonians and whip corals--ideal for taking images with black backgrounds.
Go at the Right Time: Yes, Grand Cayman is truly a year-round underwater photography destination. But there are also unique encounters that occur during specific times of the year.
Silverside blooms: Generally these shoals of bait fish will show up in the swim-through filled reefs of George Town from August to October. I have though seen them show up in May and stay till December.

Jawfish with eggs: The male yellowhead jawfish with eggs has to be a most wanted shot by many photographers. The best chance to snag this image will be February through March.

Sharks: The best time to see sharks here comes at the end of the summer. August and September tend to be the most frequent shark encounters on the North Wall. Possible sites include Kate's Canyon, Tarpon Alley, Tarpon Tunnels.

Flatworms and sea slugs: These tricky little subjects tend to show up around the same time as the jawfish carrying eggs. The water is generally at its coolest in February and this leads to sightings of these tiny guys. The best time is February to March if you really want to nerd out on some macro subjects.

Planning Your Underwater Photography Trip to Grand Cayman
How to Get There: The international airport has direct connections to many major cities. Some vary throughout the year, so you might want to plan your trip around a direct flight near you. Cities include: New York, Chicago, Dallas, Atlanta, Charlotte, Miami, and Houston.
When to Go: The summer months (mid-April through the end of September) are great for diving the North Wall, where conditions are generally too rough during the winter. October to March is good for the West Side and South Side, depending on wind direction. If you are looking for a cheaper airfare and accommodation, avoid November to December as the holiday season is very busy and places can book up fast.
Who to Dive With: There are many dive companies to choose from, big and small. The author of this article works as a photo pro for DNS Diving, and would love to help you find subjects. If you want to go to the east side of the island, we recommend Ocean Frontiers, where sharks are found in more abundance. Reef Divers operates out of Cobalt Coast Resort and can help you take advantage of one of the island's other premier shore dives right in their backyard.
Where to Stay: There are numerous options up and down Seven Mile Beach. From huge hotels and luxury condos all the way to laid-back complexes on the north end of Seven Mile Beach that feature two-, three- and four-bedroom condos perfect for a family or group.
Rent a Car: Most dive operators on the island offer a complimentary pickup service for all of their trips. It could prove to be beneficial to rent a car if you are really looking to expand your underwater photo time. The shore diving sites in Grand Cayman make for long and shallow dives.

Big sponges and even bigger landscape features make for some awesome wide-angle opportunities
RELATED CONTENT
Be the first to add a comment to this article.
Newsletter
Travel with us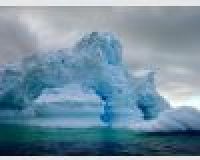 Antarctica
Plan Your Adventure >
Featured Photographer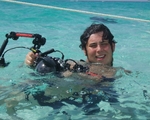 Joseph Tepper
Expert Photographer
I started diving at the age of ten and since that time have wanted to become a better photographer whether using a disposable Kodak waterproof (you know the blue ones) or my D300s. Last summer I received my dive-master in Grand...