Travel
An Underwater Photographer's Guide to California's Channel Islands

The Channel Islands are comprised of eight islands, stretched out over 160 miles of Pacific Ocean, off the coast of Southern California. The islands boast more than 2,000 terrestrial plants and animals, including 150 endemic species, rivaling the Galápagos for diversity. Below the surface, the islands play host to forests of giant kelp, rocky reefs, and a multitude of abundant marine life, supported by nutrient-rich, cold-water upwelling currents.
Diving the Channel Islands
Scuba diving at the Channel Islands is almost exclusively achieved via a day or multi-day boat trip and is for the hardy and self-reliant. The water is cold, the required gear extensive and the pampering virtually nonexistent. On most boats, divers have to provide their own scuba gear, tanks and even weights, and once underwater, have to be able to read their compass, manage their bottom time, and find their way back to the boat. Divemasters typically do not conduct a follow-the-leader, guided tour and may not even get wet. The reward for all this effort, however, is magnificent diving and absolute freedom underwater—something you can cherish as an underwater photographer.

No visit to the Channel Islands is complete without an encounter with the charismatic and vibrant Garibaldi, California's official state saltwater marine fish
Channel Islands Facts
Where: Southern California, USA
Language: English
Currency: US dollars
Time Zone: GMT–7
Water Temperature: 50–60ºF (10–16ºC) in winter and 60–70ºF (16–21ºC) in summer. Temperature can vary 10–15ºF between the northern and southern islands.
Air Temperature: 50–65ºF (10–18ºC) in winter and 60–75ºF (16–24ºC) in summer
Visibility: 10–100+ft (3–30+m), averaging 30–40ft (9–12m)
Diving/Photography Experience Level: Appropriate for intermediate levels and above though conditions vary by dive site and the season. The more comfortable you are diving off boats, in cold water, with possible currents and limited visibility, the more you will enjoy your experience and the better chance you have of returning with quality photos.

Soupfin sharks, also known as tope sharks, live in temperate oceans worldwide and are fished commercially for use in sharkfin soup
Underwater Photography in the Channel Islands
The waters off the Channel Islands support a wide variety of photography subjects, ranging from the endangered giant black sea bass to the vibrant Garibaldi, and include forests of giant kelp, numerous shark and ray species, marine mammals, reef fish, and the countless critters and invertebrates living in and on the rocky reef structure itself.

Macro/Portrait Subjects
Garibaldi
Sarcastic fringeheads
Two-spot octopus
Spiny lobster
Reef fish (rockfish, blacksmith, gobies)
Anemones
Sea stars
Nudibranchs
California rock lobsters are a species of spiny lobsters that thrive in the Eastern Pacific ocean

Sarcastic fringeheads live in holes in the reef and discarded seashells. They can be quite shy and will hide most of their 12-inch bodies when approached, leaving their large head and mouth exposed

Wide-Angle Subjects
Giant kelp forests
Soupfin (tope) sharks
Leopard sharks
Giant black sea bass
California sea lions
Harbor seals
Schooling fish
Rocky reefscapes
Jack mackerels school for safety and here they are seeking refuge swimming amongst stalks of giant kelp
Underwater Photography Equipment for the Channel Islands
There are excellent opportunities for both wide-angle and macro photography at the Channel Islands depending on your location and conditions. Macro photography is nearly always possible, but the nutrient-rich waters that provide food for the incredible biodiversity at the islands can cloud the visibility at times, making wide-angle work a challenge. When conditions cooperate I have used every lens I own on a single dive site, so you have to be prepared for anything.
Compact Camera Users: Given that it may be possible to shoot super macro and wide angle on the same dive site, compact camera users have the advantage here in flexibility. Be sure to bring your wide-angle wet lens and your macro diopter.
Interchangeable Lens Users: Having a wide array of lens choices is optimal to take advantage of the photo opportunities at the Channel Islands.
A fisheye lens or a wide-angle zoom works well when shooting kelp forests, sharks, rays and sea lions.
A 60mm macro lens is great for fish portraits and photographing invertebrates such as lobsters and octopuses.
A 100 or 105mm macro lens is helpful for those subjects that are a bit more timid and need additional working distance, like nudibranchs or small reef fish.
Horn sharks are nocturnal hunters and can be found hiding in crevices during the day
Underwater Photography Tips for the Channel Islands:
Mind the Backscatter: The cold waters around the Channel Islands contain more particulate matter than tropical destinations and this can make lighting more of a challenge. Keep your strobes out wide and pointed away from your dome port to avoid creating a snowstorm of backscatter in your photos. Remember to use the LCD screen on the back of your camera to check the quality of your work before moving on to your next shot.

Spectacular to see underwater, giant black sea bass are the largest species of fish living in the kelp forest. They can grow to be over seven feet in length and weigh upwards of 700 pounds

Lack of Light: The water quality also tends to reduce the amount of light at depth, so don't be surprised if you need to raise your ISO to get an acceptable blue balanced background in the water column. This may require up to ISO 400 or 800 for wide-angle photos. Be sure to test the acceptable limits of your camera's ISO performance before raising it too high.
Careful Around the Kelp: Photographing giant kelp in the water column requires exact buoyancy control and very slow, deliberate actions. Large fin kicks or sweeping arm movements easily disturb the kelp and will likely destroy the composition you were hoping to capture.

Giant kelp is the largest of all algae and can grow up to two feet per day to a total length of over 150 feet. It is attached to the bottom with a holdfast and grows in dense stands known as a kelp forests

Speedy Sea Lions: Sea lions can move incredibly quickly underwater and often the photo opportunity is missed and the moment passes before your camera can establish focus. To try and counteract their speed, use the highest shutter speed at which your camera and strobes will sync and manually set your focus at 1–2 feet in front of your lens, using an aperture such as f/8 with a wide-angle (ideally fisheye) lens. This should allow your photos to be in focus from 1–2 feet until nearly infinity and you will be able to trip the shutter whenever a sea lion swims into your frame, without waiting for the camera to focus. If your strobes recycle fast enough, you may also try shooting on continuous mode to improve the number of possible photo compositions.

California sea lions are playful and curious. Santa Barbara Island has a sea lion rookery where you can dive with the playful juveniles
Channel Islands Topside Photo Opportunities
In between dives and on the transits to and from the islands, you will have the opportunity to photograph dolphins, whales, sea lions, sea birds, and of course the islands themselves. Nearly 30 species of cetaceans can been observed, with 18 species listed as residents of the Channel Islands.
Pacific gray whales migrate during the months of December through March, heading south from their Arctic feeding grounds towards the warmer waters of Baja California, Mexico, to give birth. In the summer months of July to September, humpback whales, fin whales and blue whales come to feed. This aggregation of blue whales is the largest of its kind, with nearly 10 percent of the world's population gathered in the Santa Barbara Channel.

Common dolphins are frequently seen at the surface in large pods

Visitors will frequently see large pods of common dolphins and occasionally much smaller pods of Risso's dolphins at the surface. A lucky few will experience dolphins or even a whale while diving at the Channel Islands, but the vast majority of these sightings will be from the deck of a boat. For this reason, it's wise to bring a zoom lens (roughly 24–70mm or longer) and—ideally—a second camera body for topside opportunities.

A breaching humpback: One of the possible sights on the transits to and from the islands
Planning a Trip to the Channel Islands
When to Go: Diving is possible year round, but there are warmer waters and better visibility in late summer and fall.
How to Get There: Local dive boats run out of harbors like Santa Barbara, Ventura, Los Angeles, Long Beach, San Pedro, Dana Point and San Diego. Single day trips usually allow for three or four dives, before returning back to the docks in the late afternoon. The charters vary from intimate, six-passenger vessels to 30+ passenger liveaboard boats. Travelers may fly into Los Angeles, Long Beach, Santa Barbara, Ventura or San Diego.
Entry Requirements: There are no requirements needed for residents of the United States. Visitors from other countries will need a current passport.
Tipping: A tip of 10–15 percent of your charter cost is customary for the boat crew.
Connectivity: Cell service can be limited when out on a boat, depending on where you are in the Channel Islands.
Emergencies: A hyperbaric chamber is located on Santa Catalina Island.
Where to Stay: Depending on your starting destination city, there are numerous hotels available on the mainland. Liveaboard dive boats and hotels on Santa Catalina Island are also a possibility.
Who to Dive With: There are dozens of options, again, depending on your starting destination city. Check www.californiadiveboats.com for a full listing of Southern California dive boats.

---

Matthew Meier is a professional underwater photographer and travel writer based in San Diego, California. To see more of his work, license images, and to order photo prints, please visit www.matthewmeierphoto.com.
RELATED CONTENT
Be the first to add a comment to this article.
Newsletter
Travel with us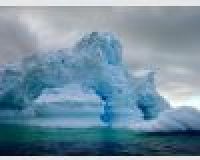 Antarctica
Plan Your Adventure >
Featured Photographer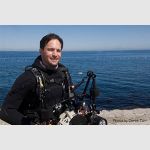 Matthew Meier
Expert Photographer
Matthew Meier is a freelance photographer living in San Diego, CA. He has been diving since the mid 90\'s and shooting professionally since completing his coursework towards a Masters degree in Photography at the Brooks...