Travel
An Underwater Photographer's First Trip to Tiger Beach
Tiger Beach is an iconic destination for big animal underwater photography

Scrolling through the archives of DPG's Photographer of the Week, one can't help but notice our obsession with tiger sharks. This spectacular striped species spikes our adrenaline and inspires us to use imagery to reverse their bloodthirsty reputation.
My personal portfolio has sadly lacked good images of tiger sharks. These sharks are found in many popular tropical dive destinations, but they are usually elusive. I have only caught a glimpse of these beautiful behemoths from afar or in poor visibility conditions, like South Africa.
Tiger Beach is a far cry from such conditions. This shallow sand flat in the Bahamas is a photographer's dream destination to get the clear water, up-close and personal encounters with tiger sharks. I headed out on the new Bahamas Master to spend a week at Tiger Beach, and the destination (and the tigers) did not disappoint.

Brandi Mueller takes her first trip to Tiger Beach to photograph massive tiger sharks
Diving at Tiger Beach
Tiger Beach dives on the Bahamas Master can be classified in two categories. A few times a day, shark feeders put buckets of fish parts in the water to bring the tigers closer. Divers were arranged in a V-shape around the "feeder"—with an additional safety diver holding up the rear. It's not so much of a dive as "sitting and shooting": The idea is to be overweighed and remain motionless on the bottom to let the sharks come close.
Other times, the dives were "open pool" style. We just jumped in at our own leisure to photograph the sharks—talk about a dream. In this case, chum remained hanging from the boat, but no feeding occurred. Some of the best photo opportunities come during these open pool sessions, as you can frame the sharks without other divers being part of your images.
Tiger sharks are largely harmless, but there are several important rules when diving with such large animals. The Bahamas Master crew provides a thorough briefing that stresses the importance of safety. You should not touch, chase, harass, or attempt to ride the sharks. It's important to sit on the sea floor and not flail around—always maintain eye contact with the sharks. Divers must be dressed in full black wetsuits and with all skin covered. These basic safety steps ensure you can focus on taking awesome images.

Divers are arranged in a formation to promote optimal safety

Full wetsuits and dark-colored gear are extra safety precautions
Tiger Shark Underwater Photography
It has been said by some (me included, I confess) that the sharks of Tiger Beach have been overphotographed. Many of the individual sharks are instantly recognizable and have even been given names such as "Emma" and "Princess." So why still make my pilgrimage to this iconic destination?
Simply put, there is no better place to photograph tiger sharks. The number of subjects and clarity of the water produces unrivaled shooting conditions. The relative ease of diving offers up the opportunity to get creative with your techniques and framing. But even if you end up with images similar to those plastered over social media, take solace in the fact that they will still be amazing because of the great shooting conditions and—well—those incredible sharks.
I brought the perfect tool to try out at Tiger Beach: Nikon's new 8–15mm circular fisheye lens. Ikelite graciously lent me the lens and multiple dome ports to accompany my Ikelite housing for the D850. It was simply amazing how close the tigers get to the divers. This, combined with the animals' large size, meant that even with my 180-degree view, I struggled to keep the entire shark in the frame.

Brandi had the opportunity to test out Nikon's 8–15mm circular fisheye lens with a variety of Ikelite ports

It's rare you can find an apex animal over and over again in the same conditions, but at Tiger Beach you have just that opportunity. After you've snapped about 1,000 images during your initial excitement phase, you still have the bottom time and subject availability to get creative with slow shutter speeds, alternative lighting, and even some video.
It's also worth taking the time to set your camera down and take in the awesomeness of the moment when a 15-foot tiger shark comes within a few feet—so close you can feel the water movement as the shark swims over your head. That experience alone is worth making the trip to Tiger Beach.

Break the rules: Shooting down offers a different perspective of these sharks
Tiger Beach with the Bahamas Master
While Tiger Beach is reachable for day trips, it is far more comfortable to spend a week on a liveaboard to max out your shooting time underwater. Like all of the Master Liveaboard boats, the Bahamas Master caters to underwater photographers that want the best spots and the best possible encounters.
Tiger Beach can also be subject to rough conditions that are better handled (and more comfortable) on a liveaboard. Since we had a few days of poor weather, I much preferred the comforts of the liveaboard than braving a long boat ride through the wind and waves.

Diving from the Bahamas Master liveaboard offers optimal comfort and access to the sharks

Another boon for the photographer is the huge camera table and charging station waiting between dives. With this, I could switch out my strobe batteries, change memory cards, and download photos during a short surface interval. This proved critical for making the most of my time at Tiger Beach and bringing home the best images possible.
And of course, the food was great. The Bahamas Master even had a vegetarian/vegan chef on-board, which I have never seen anywhere else through all my travels. I often prefer the vegetarian options, and it was nice to know that the vegetarians and vegans were being kept happy.

At Tiger Beach, it's not uncommon to have two, three, or four species of sharks in a single image
Not Just Tigers
But wait, there's more. Tiger Beach is not only about tiger sharks. In fact, I had almost as much fun shooting the smirking lemon sharks and a few feisty nurse sharks. There are also Caribbean reef sharks and we'd heard rumors of a stray great hammerhead that wandered up from Bimini the week before. As if I needed another reason to return.

Get tired of all the sharks? There are swimming pigs, too!
Planning Your Trip to Tiger Beach
How to Get There: International flights arrive to Freeport or Nassau. Airlines serving Freeport include American Airlines, JetBlue, Bahamas Air, Delta, and Silver Airways.
When to Go: Different times of the year mean different animals. Tiger sharks are generally seen more frequently from August to November. Hammerhead action is best November through June. The Bahamas Master also runs 10-day charters that combine Tiger Beach with Bimini, where great hammerheads are resident. The boat will also run some special tech diving trips to explore blue holes and caverns. Check out the "Schedule and Rates" tab on the Master Liveaboards website.
Temperature: Water temperatures vary throughout the year between 77–84°F (22–28°C), but keep in mind most dives involve sitting on the bottom without much swimming, so it is easy to get cold. Bring more neoprene than you normally would.
Special Shark Dive Requirements: Divers must wear dark colored full wetsuits with no bright colored markings. Hoods that completely cover the neck, gloves, and black socks/booties or dive boots are also required. Fins must also be dark colored, such as black or blue.
RELATED CONTENT
Be the first to add a comment to this article.
Newsletter
Travel with us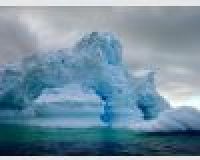 Antarctica
Plan Your Adventure >
Featured Photographer
William Tan
Expert Photographer
William Tan has been fascinated with the creatures of the sea since childhood. While studying at the Johns Hopkins University (USA), much of his spare time was spent gazing at the extensive marine collection of the National...