Travel
An Underwater Photographer's Guide To The Belize Atolls
December 25, 2010 @ 02:07 PM (EST)
By Matt Weiss

Belize is a Central American country famed for it's natural attractions. Facing the Carribbean Sea, the small country is nestled between Mexico and Gautemala. Although modest in size, Belize is a diverse country, in almost every sense of the word. The cities and villages are comprised of people of various cultures and languages, the forests host more than 4,000 different species, and the coastal reefs and mangroves teem with life.

While the lush rainforests make it a birders hotspot, and the Mayan ruins draw the attention of amateur anthropologists, it's the reefs that may be Belize's most unique natural characteristic. The Belize Barrier Reef is the longest unbroken reef in the western hemisphere, and second longest in the world – only trumped by Australia's Great Barrier Reef. Additionally, three of the four coral atolls found in the Western Hemisphere are located off the Belize coast.
An atoll is a circular shaped island of coral, or set of semi-connected coral islands, that either encloses or almost encloses a shallow lagoon. Most atolls are located in the tropical Pacific, but four managed to form in the Caribbean, and three are in Belize. These atolls – Turneffe Islands, Lighthouse Reef and Glover's Reef, are home to hundreds of species of fish and more than 60 different species of hard coral alone. Located far away from the pollution of cities or freshwater river run off, the drop offs of the outer fringes of the coral formations provide an underwater photographer with nearly limitless visibility.

The walls of the atolls are decorated with colorful hard coral, large bulbous sponges, and bushels of soft coral. Schools of colorful reef fish dance around the reefs, while invertebrates hide in its crevices. The atolls provide photographers the opportunity to shoot wide angle reefscapes, fish portraits and macro images of tiny and unusual critters.




Diving Belize's Atolls

The coral atolls of Belize lay about 60 miles off shore. The outer ridges of the coral form deep walls that can extend thousands of feet under the surface. Most of the diving in the atolls is done on these vibrant walls that host an impressive array of life, and are rarely hit with even the slightest of currents.


Due to the atolls distance from shore, the best way to maximize your bottom time is by diving from a liveaboard. The Belize Aggressor III is a luxurious, 110 foot yacht that leaves Belize City every Saturday for Turneffe and Lighthouse reefs. The itinerary takes you to the best dive sites, including Cathedral, Half Moon Caye and Painted Wall, and, if weather permits, takes a trip over to legendary Blue Hole. All the diving is done from the main ship, so you can dive as much as your heart desires, with 5 dives scheduled each day. The opportunity to dive so frequently, at the best spots, coupled with the spacious rooms, delicious food and friendly crew, make the Belize Aggressor III an ideal vessel for your underwater photography trip.





Belize Facts

Where: Central America – Caribbean

Language: English is the official language but Spanish and Kriol are also spoken.

Currency: Belize dollar (BZD)

Time Zone: Central time

Water Temperature: Around 80F

Air Temperature: 80F +

Diving Experience Level: Beginner

Photographer Experience Level: Beginner


Underwater Photography Subjects In Belize
Like many places in the Caribbean, Belize is both equally a wide-angle and macro destination. Other than the occasional dive site, such as Long Cay Wall, that offers a high chance of seeing a shark, and a few other dives around the sandy areas looking for critters, such as Half Moon Wall, either a macro or wide-angle lens will work for most of the time.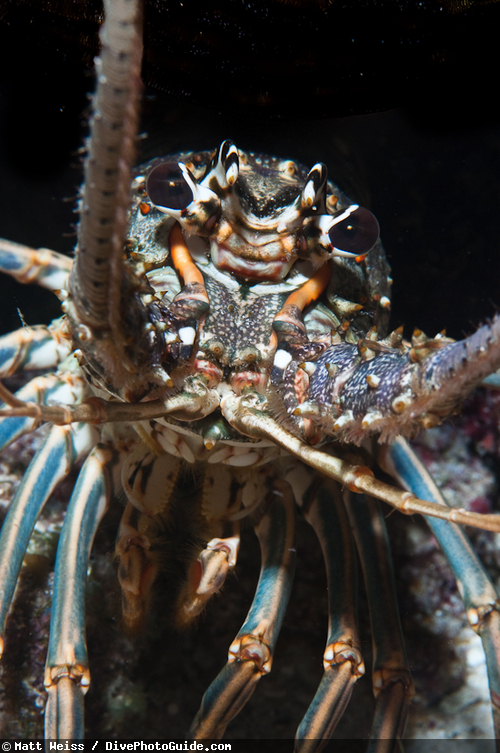 There are many different species of reef fish in Belize, and they usually congregate slightly off the wall, creating ample opportunities for fish portraits.

The wide angle subjects include different hard and soft corals of every imaginable color. However, the real stars of the atolls are the large sponges, which rise from the walls like elaborately shaped, brightly colored trees.
Other wide-angle subjects in Belize include eagle rays, turtles and reef sharks, which can be seen quite regularly, but usually outside of strobe range. Many large groupers, however, will politely pose and allow very close approach. Large schools of jacks are another wide angle opportunity, as they school underneath the boat by the hundreds at certain sites.
Then, of course, there are the stalactites found in the Blue Hole, which are a unique, but challenging wide angle subject.

List of Wide Angle Subjects


Hard Coral

Soft Coral

Sponges

Sea Turtles

Reef Sharks

Nurse Sharks

Groupers

Stalactites

Macro subjects consist of your typical Caribbean reef fish and invertebrates. Keep a look out for royal gammas, blennies, coral banded shrimp, arrow crabs and decorator crabs. There is the occasional seahorse, but they are not as common as in other destinations, such as Bonaire.
Belize is home to one really unique species, the whitespotted toadfish, which is endemic to Belize. This odd-looking bottom dweller lives in the crevices of the reef and is all black with white spots with whisker like protrusions.


Macro Subjects


Small Reefish

Yellow Headed Jawfish

Coral Banded Shrimp

Blennies

Arrow Crabs

Seahorses

White Spotted Toadfish
Underwater Photography Equipment For Belize
Belize is definitely a combination destination so photographers should be set-up for both wide angle and macro photography.

Compact Cameras
A strobe for the macro life is highly recommended. Additionally, a wide-angle wet lens with a dome port is a good addition for wide-angle images of large corals as the lens will allow you to get closer to the subject.

DSLRs

Belize is a destination where there is the possibility to use the all the lenses you own, so pack as many as you can fit.
A macro lens in the 100/105 mm range is good for small fish portraits and images of small critters

A macro lens in the 60mm range is good for larger fish portraits like the bigger fish like groupers and cowfish

A fisheye lens works well for focusing close to subjects like corals and sponges


If you have lenses that you enjoy for underwater use, surely there is a subject for them in Belize.

Camera Bag (compact camera)

Must bring-
Strongly recommended-

Optional-

Camera Bag (SLR)

Must bring-
Strobe(s)

Macro port

Dome Port
Strongly Recommended-
Not to leave anything at home!
Belize Underwater Photography Tips

Vary Your Shooting – Almost all sites are equally suited for macro or wide angle lenses. Base your shooting on the weather – when it's sunny out, shoot wide, and when it's overcast or the sun has gone down, go macro. There are some sandy sites that are mostly sea grass where macro should be preferred, and certain sites where sharks are more likely to make passes so a wide angle lens should be used, but your captain will alert you to these scenarios.


Take Advantage of The Walls – Shooting up is one of the cardinal rules of underwater photography, but it's not always easy to accomplish. When shooting reefs, many objects can obstruct your angle or prevent you from getting low enough. Walls, being vertical, allow you to get below your subject.


For wide angle photography, try and find coral that protrudes perpendicular from the wall. This allows you to get as low as you want. If you shoot into the sun, you can achieve a nice dark to light gradient of blues in your background by using high shutter speeds and pumping your strobes' power up.

Take Fish Portraits – The fish life in Belize is plentiful, and with no currents, it's a great place to practice taking portraits of moving fish. For many of the smaller fish, a 100/105mm macro lens will be a great choice. For some of the larger fish, like grouper or cowfish, a 60mm is a better bet.






Go On The Night Dives - The same cast of characters are usually seen during the day, but at night, there is a whole new set of subjects for you to photograph. By shooting at both times, you can maximize the number of subjects you photograph on a trip. Many interesting invertebrates come out at night in Belize, and some strange fish, like flounders, are nocturnal.

Whitespotted Toadfish: A Tricky Subject - The whitespotted toadfish are undeniably fascinating subjects, but they are also very difficult to capture. During the day, they are hidden in crevices among the reef. With an SLR camera, it is almost impossible to get both your port and your strobes into the crevice to take a proper photograph. A compact camera without a strobe can actually be very beneficial in these circumstances.

The toadfish peek out slightly at night; however, once they see light, they retract back into a crevice. If you are at Turneffe, the favored spot of these species, consider keeping your strobes in TTL in case you happen upon one.

Blue Hole Underwater Photography Tips

There isn't much fish life in the Blue Hole, and the main attractions are the stalactites, which are found at 140 ft. Therefore, you must dive air, and your bottom time with the formations is limited to around 11 minutes. Other challenges in shooting the stalactites are other divers, and very little natural light at such deep depths. The following are some tips to help you prepare for photographing the Blue Hole.


If you are diving with a group, descend quickly to the stalactites to try and get some shots in before the rest of the group arrives.
Get below the stalactites and shoot up at them. This gives some perspective into how large the formations are, which is part of their appeal.
Prepare for low light. You won't have much time with the stalactites, so it's best to be prepared before descending. If you have a new camera that can handle extreme low light situations well, try bumping your ISO up 400, or if it's really dark, you may even go as high ISO 800. If you don't want to crank up your ISO, you can slow down your shutter speed. Obviously the stalactites aren't moving anywhere, so you can drop down to speeds as low as 1/40th.



Belize Topside Excursions

Being an ecotourism hotspot, there are more topside activities in Belize to mention in this article. Trips to the rainforest, Mayan ruins, and freshwater rivers are available, and if you truly want to enjoy Belize on the surface, a separate trip should be planned.

Day excursions to see the Mayan ruins or go cave tubing are available the Friday the Belize Aggressor III returns to port. Make sure you pack proper footwear if you plan on enjoying any topside adventures.

Planning Your Underwater Photography Trip To Belize
When To Go: The Belize Aggressor leaves from Belize City every Saturday, all year round. The seas always remain calm and clear, no matter what season it is.

How To Get There: There are direct flights from Belize from many major U.S. cities including Houston, Miami and New York.

Entry Requirements: All visitors must have a valid passport and return ticket. No special visa is required.

Tipping: Tips for the boat crew are appreciated

Connectivity: Like most remote dive destinations, there is no connectivity out at sea on the boat. Satellite phone and email is available for a pretty hefty price.

ATM Access: There are ATMs in Belize City that can be accessed before embarking.

Health Concerns and Vaccinations: No vaccinations are required to visit Belize.

Emergencies: there is one Hyperbaric chamber in San Pedro, Ambergris Cay.

Who To Dive With: DivePhotoGuide dives and stays with the liveaboard, the Belize Aggressor III
RELATED CONTENT
Be the first to add a comment to this article.
Newsletter
Travel with us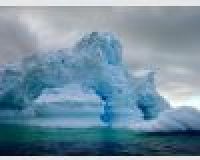 Antarctica
Plan Your Adventure >
Featured Photographer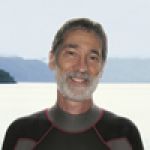 David Hall
Expert Photographer
David Hall began diving in the 1960s and has been photographing underwater professionally since 1980. Motivated initially by scientific curiosity and a love of animals, the focus of his photography evolved to encompass both...