Travel
An Underwater Photographer's Guide to Socorro
Momma and baby humpback whale bonding in the blue

Mexico's Socorro Islands have earned worldwide underwater photographer envy in the last 10 years while images of humpback whales, schooling hammerheads, divers interacting with dolphins, giant yellowfin tuna, baitballs, and fabled giant Pacific mantas grace online media and scuba magazines. More and more divers have been called to this mecca of megafauna seeking to find their piece of underwater glory.
The islands are located 240 miles (400 kilometers) southwest of Baja California's southernmost point, Cabo San Lucas. The archipelago includes four islands: Isla San Benedicto, Isla Socorro, Roca Partida, and the least traveled Isla Clarion (which I won't cover here as the liveaboards rarely go there due to distance and time). None of the noise and lights of Cabo nightlife here: Expect quiet and rugged islands filled with mostly winged inhabitants—boobies, frigates, storm petrels, and other marine birds abound. Although there is beauty above water, below the surface is where the true inspiration of this location can be found.

Diving in Socorro
The diving here is incredible and unique. Each island seems to provide a check off the big animal check list, as each site can provide completely different sightings. Giant Pacific mantas and their special interactions with divers are what truly made this place famous. The sharks, whales, dolphins are all Socorro inhabitants that present amazing opportunities for photographers.

Giant Pacific mantas can reach a length of 21 feet (6.3 meters) from wingtip to wingtip

In terms of photography, expect the unexpected. Most divers are surprised at first to find simple rocky reef covered in barnacles with some sea fans and a few hard compact corals. Green moray eels, octopuses, and whitetip reef sharks are dive staples. If you want to find the big stuff, though, you have to follow the guide and look into the blue.
Visibility can vary depending on season, current and even time of day, so be prepared and expect a range from 30 feet (10 meters) to more than 100 feet (30 meters) in the same trip. The subjects we all want to see could come by at any time, but there are specific sites where you can expect to see the big animals.
Most dives are advanced and require a level of self-sufficiency, even though all dives are led by dive guides. Be prepared to dive in strong current, conduct safety stops in the blue without help, and take care monitoring no deco time. Nitrox is highly recommended, as diving with only air will leave you at a disadvantage by the second dive of the day.

A rocky reef covered in the endemic Clarion angelfish
Fast Facts
A Brief History: The Revillagigedo Islands were declared a Mexican biosphere reserve in 1994, protecting six nautical miles surrounding the islands but with very loose enforcement, as the military existed only on Socorro Island and lacked resources. The islands were given World Heritage Site status in 2016. In 2017, the Revillagigedo National Park was created. At 57,000 square miles (148,000 square kilometers), it is the largest fully protected marine reserve in North America! Isla Socorro last erupted in 1993 and Isla San Benedicto not since 1953.
Dive Season: The Socorro season runs from November to June. Hurricane season officially begins May 15 and ends November 30 for the Eastern Pacific. The liveaboards do not travel to the islands between July and October.
Water Temperatures: Temperatures vary throughout the year, with the warmest months (79–84°F/26–29°C) from November to mid-December. Mid-December to April is the cooler period (69–73°F/20–22°C) with May and June warming up again to 73–75°F/22–24°C. 5mm–7mm wetsuits are recommended with hood or hooded vest. A drysuit is not recommended due to the need for swimming during the dives.
Dive Experience Level: Advanced. Without current, the dives become much easier, but it's best to be prepared. A good set of fins is also recommended.
Photography Experience Level: There can be strong current and sometimes low viz, which can make things challenging for the less experienced photographer. Moving around with a large rig can create drag and make it difficult to get in the right spot. So intermediate and advanced photographers will feel most comfortable.
Important Note: As of January 1, 2021, park fees of US$75 per day are required by the Mexican government—which is not included in your liveaboard price.
A brown booby welcomes us to Isla San Benedicto
Top Dive Spots for Underwater Photography in Socorro

1. Isla San Benedicto
San Benedicto is usually the first island visited due to its closer proximity to Cabo San Lucas and the options for doing a checkout dive. The island is covered in ridges leading all the way to the caldera of a dormant volcano. If you have a drone, fly when wind is low to get a look at the caldera a little more than 1,000 feet (300 meters) high. Although there are multiple dive sites here, there are two main sites: El Cañon and El Boiler.

A tiger shark leads a small group of scalloped hammerheads to the cleaning station

El Cañon
This is one of the most famous of all the dive sites in Socorro. There are endless photographic opportunities here as anything can happen. This dive site parallels a deep water canyon and it is this proximity to deep water that brings all the players. In the early mornings, be prepared for bottlenose dolphins that frequent the bay. Giant Pacific mantas also utilize the area for feeding and cleaning stations. The best opportunity to see sharks here is at the main cleaning station, now marked by a floating acoustic receiver. Galápagos sharks, silvertips, silkies, whitetip reef sharks, tiger sharks, and schooling hammerheads can be seen. When this spot is on, it's hard to beat!

Bottlenose dolphins play as a giant Pacific manta passes by

El Boiler
There's not much to see above the surface here, only a pinnacle that comes up from 130 feet (40 meters) that almost breaks the surface. That's where this spot got its name: As the water runs over the shallowest part of the pinnacle, the water "boils." Aside from being a beautiful rock formation, this is a cleaning station and the premier giant Pacific manta spot. Expect multiple mantas during the dive and even at the same time.
In order to get the best shots: (i) Interact with the mantas; they are more likely to come close once you interact. (ii) Utilize the other divers in your shots; you will drive yourself crazy trying to edge out divers from your manta shots. (iii) Be creative; the rock formation is quite beautiful and unique. (iv) Be patient and conserve your air; most divers are so excited that they swim around from one side to the other trying to get the best shot. If you are patient, all the divers will finish their air and you will be one of the lucky few left with happy mantas all to yourselves. If you are waiting for the mantas to show, you can always find plenty of whitetip reef sharks, octopuses, eels, lobsters, and more as you swim around.

2. Isla Socorro
The largest of the four islands has only a few dive sites and two main spots. The island is also home to a small naval station that houses some 250 navy personnel. Their most important job is to protect the islands and check in all vessels that enter the area.

A manta covered in Clarion angelfish getting cleaned

Cabo Pearce
This incredible and versatile dive site marks an old lava flow that runs into the ocean. Some of the best dolphin interactions have been had here—as well as tons of shark action. It's possible to find schooling hammerheads out in the blue and over the reef look for whitetips, juvenile Galápagos sharks, and silvertips. This site also boasts a cleaning station for giant Pacific mantas. This is the best site for capturing Clarion angelfish cleaning mantas. There are times when 10 or more of these bright orange fish cover the dark backs of the mantas, and the contrast is spectacular.

A diver caught up in the moment on the cleaning station

Bicolor parrotfish swarming the reef at Punta Tosca

Punta Tosca
Of all the dive sites in the Socorro Islands, this is the most unpredictable. Everything can be seen here—or nothing at all. It's important to keep your eyes open and camera ready while drifting this wall. Mantas and hammerheads frequent the area, but the stars are the dolphins. Bottlenose dolphins here are intense and have been known to seek out divers and allow themselves to be scratched down.

Bottlenose dolphins making a pass just off the wall

3. Roca Partida
Few places in the world can match the density of marine life found at this isolated oceanic pinnacle. This is the place dreams come true, and a good dive here will change the way you understand the underwater world. It's filled with fish from top to bottom: Giant yellowfin tuna, sharks, and mantas can be found on practically every dive. For photographers, this is when you need your game face on and have to be ready to go as you hit the water because you don't know when the animals are going to show.

A school of silky sharks, hammerheads, silvertips, and even whitetips circle the rock

This is a pelagic paradise with a sheer wall that drops to 180 feet (50 meters) with cracks and crevices filled with eels and ledges that give whitetip reef sharks respite from the surge. Swim into the current and you can find the predators: schooling hammerheads, groups of large Galápagos sharks, silvertips, and of course curious silkies. Sometimes, all can be found together in the melee. When the water is warm, especially in November, large pregnant female whale sharks cruise this pinnacle. You can see the same individual multiple times on one dive as they circumnavigate the entire rock.

A whale shark patrolling the depths around Roca Partida

During humpback whale season (January to March), whales have been known to rest around the rock. It's possible to swim around a corner and have a mother and baby whale resting as you drift into the blue. A lot of things can be found in the blue, as sometimes the big schools of hammerheads or even humpback whales will be a little bit away from the rock, so it's important to trust your guide and swim out into the blue looking for the big stuff.

A humpback whale pair bonding next to Roca Partida

The chaos of the baitball: Silky sharks and yellowfin tuna hack at a small school of fish

4. Baitballs
If you are fortunate enough to witness the raw nature of a baitball, this is an opportunity that can't be passed up. Be prepared to leave the heavy gear behind, grab your fins, snorkel, mask, camera and hit the water. These events occur away from the islands, sometimes miles out, in the presence of diving boobies and other birds. Below the water can be sharks, dolphins, and marlin chasing the baitball. Events like these can create unique images and a thrill of a lifetime with electric action. Keep your shutter fast, at least 1/250s, as these predators really move when they're feeding. Leaving the strobes behind may be your best bet, as it will leave you more mobile and all the action is on the surface so there's plenty of light.

A striped marlin and dolphin tag team a baitball off of San Benedicto
Underwater Photography Equipment for Socorro

Compact Cameras: A solid choice for traveling these days, compact cameras such as GoPros can yield great images and videos.
Get as close as you can to your subjects. The images will be clearer and sharper due to visibility, and the subject will also look bigger.
It helps to use a red filter below 15 feet if you don't have lights. Ask the crew on-board which color filter is the best for the current conditions. You may want to remove it some of the time to "burp" the bubbles from the inside of the filter. Wipe the bubbles from the outside of the lens or filter every once and a while.
Keep steady when taking videos, and do not run your video the entire dive. It's best to take at least 20-second clips, and if something is going longer, that's fine: Wait for the action to finish before stopping the recording.
DSLR and Mirrorless: For those of you wondering, leave your macro lens at home! This is a wide-angle photography playground. The sheer number of big animals, as well as the close distance to the subjects, will leave you frothing for more.
Choose a lens as wide as possible—a 15mm or 10–17mm will do nicely. Sometimes, my 16–35mm is too narrow. Keep it wide especially with the mantas so you won't cut the pectoral fins off in your images.
Strobes or good video lights are also recommended. The color of the water is a dark blue and the ability to light up a subject in the foreground can give some great depth and detail to your images.
With strobes, be careful with placement, keep at half power or so (otherwise the white bellies of mantas will be too bright), and beware of backscatter. Your ability to adjust your settings on the fly will be paramount to your ability to get the shot.

Silvertip sharks schooling deep on Roca Partida
Tips and Techniques

General
Check that all your imaging gear is in working order and sealed securely while still on the dive deck.
Have your settings set before you enter the water. A good place to start for wide angle with this condition of water: ISO 320, f/8, 1/200s or 1/250s (depending on sync capability of your strobes).
Once you enter the water, make sure the camera and strobes are on and that the settings are correct and make any adjustments you may need.
Sharks
Getting good shots of sharks can be tricky, especially when there are lots of them. If you are deep and trying to get an entire school of hammerheads, better to have the strobes off to avoid backscatter, unless you have one of the sharks in close. Some cameras may struggle to find focus in the blue.
Already have your settings set so that when the sharks find their way into your range, all you have to do is compose the shot.
Get close! This is probably the golden rule for all wide-angle photography.
Because most of the shark action will be in the blue, keep your ISO within a reasonable range, which may depend on your camera, to avoid graininess in your images: ISO 320–500 is usually a good range.
Black morph of giant Pacific manta, allowing diver to follow closely

Mantas
Aside from getting close, which will not be a problem, interact with the mantas. If all you are doing is shooting, the mantas may not choose to get close to you. Your interaction may also encourage them to engage in other behaviors.
Have strobes at half power so as to not blow out their white underbellies.
Position yourself well and be patient. The mantas will follow a route usually circling back to the area they are getting cleaned, so choose a spot where they will circle around near you—and don't chase.
Watch the mantas as they move their pectoral fins and try to not catch them at strange angles. Some angles to shoot: directly underneath with open pectoral fins, straight on as they approach, or from the side as they rise from below.
Be creative: Use fellow divers, shoot silhouettes, alternate with and without strobes.
Humpback Whales
Mothers and babies are the best to interact with. The mommas are in a resting and nursing period after they give birth. Resting looks like 15–20 minutes hovering in the same area. The calves can only hold their breath for a short time and will return to the surface every 3–5 minutes before returning to momma. When momma needs to breath, they will surface together and move to another spot a short distance away.
Part of getting a good shot is understanding their behavior. If you know that they will move eventually, position yourself a little ahead so you can capture them swimming towards you.
Humpback whales resting near Roca Partida

Whale Sharks
Whale sharks move fast with little effort and seem to show up when you least expect it. Always have your settings set at the beginning of a dive so if something like the ocean's biggest fish shows up, you are ready.
Think bigger picture if there are other divers already in the frame. A diver can provide scale and perhaps save the shot rather than trying to wait or angle the diver(s) out.
Look for the whale sharks to return, especially at Roca Partida.
A huge whale shark with divers for scale
Planning Your Underwater Photography Trip to Socorro
How to Get There: San Jose del Cabo International Airport (SJC) services several direct flights from the U.S. and Canada. Other international flights stop in Mexico City or U.S. hubs.
Best Time to Go: Giant Pacific mantas, scalloped hammerhead sharks, giant yellowfin tuna, and dolphins can be seen year round. Whale sharks can be seen November to mid-December and more sporadically May to June. Humpback whale season is January to March. Baitballs can be seen all year round, but April to June seems to show more blue water action. Cabo San Lucas also has some excellent diving and shark action in season—a great opportunity before or after your liveaboard trip.
Who to Dive with: (i) Pacific Fleet: Two boats to choose from—Solmar V and Vortex. (ii) Rocio Del Mar: Two boats to choose from—Rocio del Mar and Guardianes de Quino. (iii) Nautilus Liveaboards: Three boats to choose from—Nautilus Explorer, Belle Amie, UnderSea. (iv) Fun Azul Fleet: Valentina. (v) Aggressor Adventures: Socorro Aggressor.

A newborn humpback whale tail slaps with Roca Partida in the background
RELATED CONTENT
Be the first to add a comment to this article.
Newsletter
Travel with us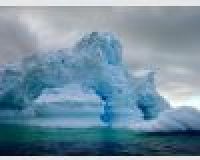 Antarctica
Plan Your Adventure >
Featured Photographer
Stephane Bailliez
Photographer
I started doing underwater photography while on a 1-year round-the-world diving/backpacking trip in 2003, shooting with a P&S Olympus C4000/C5050 in a Olympus housing. I'm only shooting DSLR since 2008 and 1 trip a...