Travel
An Underwater Photographer's Guide to Papua New Guinea – Part VI: Tips and Techniques
In this six-part series, underwater shooter Don Silcock tells you everything you need to know about capturing the best of Papua New Guinea, a country he has traveled to two dozen times over the past two decades…

A stunning hard coral garden at New Britain's Witu Islands

Papua New Guinea is a large, diverse and, in so many ways, unique country that offers a veritable smorgasbord of underwater photographic opportunities, with its beautiful reefs and seamounts, superb World War II wrecks, and stunning macro sites—plus numerous random pelagic encounters. Yet the best locations are spread out around the country and with the bad press Papua New Guinea often gets, planning a diving trip can often seem unduly complicated.
In the first five parts of this series on underwater photography in Papua New Guinea, we've talked about the country, its regions, and what is special about those regions from a diving perspective. In this final part, we will summarize it all and provide recommendations for where to go based on what you like to photograph along with guidance for planning a trip and equipment considerations for when you get there.

The reefs of Kimbe Bay look just as enticing from the air
First of All, Why Go?
Papua New Guinea is one of the six countries that make up the Coral Triangle—the area of Southeast Asia universally recognized as having the richest concentration of marine biodiversity in the world. The extensive studies conducted to quantify that biodiversity are both impressive and much quoted, but in a nutshell, it has been established that the Coral Triangle has roughly three times the species count of the Red Sea and about 10 times that of the Caribbean.
Uniquely though, of those countries, only Papua New Guinea is touched by both the formidable Indonesian Throughflow from the north and the Southern Equatorial Current from the east. These are the two major currents that create all that biodiversity—effectively making Papua New Guinea the true epicenter of the Coral Triangle.
Keep in mind that in WWII, Papua New Guinea was a major theater of war after the Japanese took the eastern half of the country and then attempted to seize the rest so they could move south and invade Australia. For that reason, Papua New Guinea offers divers some of the most exciting and photogenic underwater aircraft wrecks anywhere in the world.

Going deep in Kimbe Bay
Is It Safe?
If you've never been to Papua New Guinea but have heard lots of stories about the diving and are considering a trip, there will probably be two key questions on your mind: Is it safe to go there and, if it is, which part of Papua New Guinea should you go to?
It has to be said that Papua New Guinea does have an image problem—Google "Raskols in PNG" and you will quickly start to reconsider that trip! But the reality is that while crime is a major issue in parts of Port Moresby and Lae, it is largely isolated to places like the squatter camps on the city outskirts and principally impacts the locals in those areas. As a dive tourist staying in a Port Moresby hotel, you will have zero exposure to any of that and will be perfectly safe. Similarly, transit through Port Moresby is also very safe.
I have been going to Papua New Guinea at least once a year for over 20 years and I can honestly say I have never once been in a situation where I felt in any kind of real danger. That's not to say that the country is 100-percent safe; it isn't. But it does tell you that if you use your common sense and avoid known "black spots," you will be fine.
If you want a more in-depth introduction to Papua New Guinea, check out Part I (Introduction) of this guide.

While the practice of headhunting is no more, Papua New Guinea doesn't have the best reputation for safety, so use your common sense to stay out of trouble
Where to Dive
The main locations for diving in Papua New Guinea are Port Moresby, Milne Bay, and Tufi in the eastern half of New Guinea; Kimbe Bay, and Rabaul on the north coast of New Britain; and Kavieng in New Ireland. These are summarized below, but for a more in-depth look, see Part II (New Guinea), Part III (New Britain), and Part IV (New Ireland) of this guide. Part V is dedicated to Papua New Guinea's aircraft wrecks.

Port Moresby
The defining features of Port Moresby diving are the numerous excellent reefs and bommies on the barrier reefs that protect the approaches to the capital. Those sites can be accessed from Port Moresby itself with ProDive PNG or from the newly refurbished and expanded Loloata Island Resort.

Port Moresby from the air

Wide Angle: Many of those reefs and bommies are rich in tropical marine growth and host resident schools of fish, making for some wonderful wide-angle underwater scenic opportunities. Of the nearly 30 sites to choose from, I would have to pick Suzie's Bommie as my absolute favorite because of the schooling barracudas that patrol around the bommie, together with the school of sweetlips that hangs out on the top.
Port Moresby is also home to what I consider to be one of the best shipwrecks in Papua New Guinea: the Pacific Gas. This former LPG tanker now sits almost upright on the slope at Horseshoe Reef with its stern down in about 130 feet of water. The bow is at about 45 feet and on a really good day, you can see the complete wreck stretching out before you.

Suzie's Bommie

Pacific Gas

Macro: Rhinopias and pygmy seahorses are what made those reefs well known in the first place and they are still great places to see them—along with a plethora of other reef-based critters. End Bommie is my personal favorite as that was where I saw my first-ever Rhinopias, but you really cannot go far wrong macro-wise on any of the reefs and bommies.

Rhinopias at End Bommie

Overall: Don't be deterred by Port Moresby's poor reputation. I have been there many times and it's quite safe so long as you use your common sense and avoid the known problem areas. It offers a great selection of diving, and you could easily spend a week exploring its many dive sites.

Milne Bay
What put Papua New Guinea on the wish list of traveling divers globally is Milne Bay and the many islands that make up the province of the same name. That's largely because of the pioneering exploration and the many articles published by Bob Halstead back in the 1990s and 2000s. Other pioneers, like Rob van der Loos, added to that momentum as the word spread far and wide. Many of the sites they discovered are still the crown jewels of Milne Bay, and it really is a hard place to beat when it comes to all-round, world-class tropical diving.

Tawali Dive Resort at Milne Bay

Wide Angle: There are numerous locations in Milne Bay to give your wide-angle lens a thorough workout, particularly on the northern coast where there are excellent coral gardens that slope down from the shallows, together with some beautiful seamounts. My personal favorite in the north of Milne Bay is Deacon's Reef, which is an absolute delight to dive and explore its many nooks and crannies.
In the south is the manta ray capital of Papua New Guinea, just off the beach at Gona Gona Baru island. Here, a cleaning station provides highly reliable daily encounters with the resident population of reef mantas, providing very special photo opportunities.

Deacon's Reef

A reef manta at Gona Gona Baru

Macro: Milne Bay is where Bob Halstead first coined the term "muck diving"—which he defined as diving where there was no nice scenery but lots of interesting critters. The first muck site was Dinah's Beach, the area just off the beach of Bob's then-wife Dinah's home village of Lauadi, where on the black sand slope are an amazing array of colorful critters waiting to be photographed. There are numerous other macro sites in Milne Bay and while Dinah's Beach is probably my favorite, Samarai Jetty in the south is a close second.

Dinah's Beach

Overall: Milne Bay is truly an all-round, global diving destination that has something for all types of underwater photographers—basically, you cannot go wrong there. The north coast sites are easily accessed from Tawali Dive Resort, but southern Milne Bay is only accessible on the two liveaboards that operate there—MV Chertan and MV Oceania.

Tufi
This beautiful location, with its superb tropical fiords (rias) on the north coast of the main island of New Guinea, offers an excellent combination of wide-angle and macro underwater photography plus superb landscape imagery and interaction with the local villagers. Diving is all based from Tufi Dive Resort, with its main lodge perched up on the headland overlooking the main fiord and the dive shop and jetty down in the fiord.

Tufi and its splendid tropical fiords

Wide Angle: While there are some opportunities around the jetty in the main fiord, by far the best locations are out on the offshore reefs. Located as they are right in the path of the rich tropical currents that run down the north coast and virtually only dived by the resort, they really have to be experienced firsthand to be truly appreciated. Too far from shore for local fishermen and largely ignored by illegal fishing boats, they are veritable oases of marine life surrounded by much deeper water and nourished by those currents. My favorite is Ellie's Reef, which consists of three bommies, rising up from the seafloor some 100 feet below, and the reef tops rich in beautiful bright red sea whips, barrel sponges, and small schools of Anthias and damselfish.
There are no wrecks on the offshore reefs (at least none that are diveable), but across Collingwood Bay on the tip of Cape Vogel is the small village of Boga-Boga and just offshore is the wreck of "Black Jack." The B17F bomber, running low on fuel, was forced to ditch there in 1943. Lying in 165 feet of water, it is absolutely the best aircraft wreck in Papua New Guinea and is dived periodically, on special request, from Tufi.

Ellie's Reef

Black Jack

Macro: Various reef-based small critters can be found on the offshore reefs, with some of the sites having resident Rhinopias, but for me by far the best macro photography at Tufi is under and around the dive and public jetties. The area has a varied assortment of flotsam and jetsam dating back to when Tufi was a WWII forward operating base for U.S. PT boats. In and among all that are numerous critters that will keep macro shooters happy for hours.

A jetty at Tufi

Overall: Tufi is a delightful location offering great wide-angle opportunities on the offshore reefs and its own special version of muck diving around the jetties in the main fiord. Plus, the resort has established numerous ways to interact with the local villages, providing great landscape and portrait photo opportunities.

New Britain
The diving on the large island of New Britain is mainly concentrated around Kimbe Bay on the north coast. Kimbe is to New Britain what Milne Bay is to New Guinea—an incredible area of intense marine biodiversity—and the diving is focused on the reefs and seamounts of the bay, together with the Fathers Reefs on the eastern tip of the Bay. Further out in the Bismarck Sea are the remote Witu Islands, centered around Garove Island and its massive, flooded caldera.
Most of the main sites in Kimbe Bay can be dived from the day boats that leave Walindi Plantation Dive Resort every morning, but the Fathers and the Witus can only be dived from the MV Febrina and MV Oceania liveaboards that operate from Walindi.

Sunrise at Kimbe Bay

Walindi's MV Oceania and MV Febrina

Wide Angle: The reefs and seamounts of Kimbe Bay, the Fathers and the Witu Islands offer a stunning array of superb wide-angle photo opportunities, which range from beautiful reef scenics to the chance of capturing the wandering pelagics that roam the Bismarck Sea. The seamounts in particular can be spectacular, rising as they do from the depths of the bay, and acting as beacons to the pelagics—plus they are home to huge schools of resident barracuda that patrol the top and sides of these oceanic pinnacles. There are so many excellent sites that it is hard to pick favorites, but Inglis Shoals in Kimbe Bay is probably the most stunning and exciting dive in the bay, while Dickies Gonads at the Witu Islands is also spectacular.

Schooling barracuda at Fathers Reefs

Macro: The reefs of Kimbe Bay, the Fathers and the Witu Islands also abound with a huge assortment of smaller tropical creatures, and their intensely rich coral gardens will keep macro photographers very busy. But if muck diving, black sand and exotic critters are your thing, then the Witu Islands are where you need to go—specifically the massive caldera at Garove Island, where the volcanic sand has created numerous locations where critters thrive.

Nudibranch at the Witus

Overall: The north coast of New Britain offers some tremendous opportunities for underwater photographers, with Kimbe Bay, the Fathers and the Witu Islands all having something really special. Unlike Milne Bay, where muck diving was born, Kimbe Bay leans more towards wide angle, as does the Fathers Reefs, while the Witu Islands have both wide-angle and black-sand critters to photograph.

New Ireland
The large musket-shaped island of New Ireland forms the eastern flank of Papua New Guinea and the diving there is concentrated around the main town of Kavieng in the north of the island. Aircraft wrecks, strong currents and schooling pelagics are the three things most commonly associated with Kavieng. The wrecks date back to when this was a Japanese WWII military base, the currents are courtesy of the tidal flows between the Pacific Ocean to the northeast and the Bismarck Sea to the southwest, and the pelagics gather because of the rich nutrients brought by those currents.
The tidal flows can be very complex and good local knowledge is essential to diving the best sites at the optimum times. Lissenung Island Resort is ideally located to access all those sites and their guides know how and when to dive them extremely well—having found most of them in the first place!

Downtown Kavieng

Wide Angle: There is an abundance of subject matter in and around Kavieng, with the aircraft wrecks providing some quite unique image potential. Plus, there are several excellent reefs and exciting channels to choose from, together with Kavieng's signature dive site, Albatross Passage, which has an intense mixture of schooling barracudas, patrolling sharks together with beautiful soft corals and huge sea fans all feeding on the rich currents.

Kavieng's "Deep Pete" is situated in 130 feet of water

Rush hour at Albatross Passage

Macro: There are a number of dedicated macro sites in Kavieng with a great variety of the usual suspects. Lissenung's house reef in particular is a great late afternoon or night dive with lots of macro subject matter, but in general, Kavieng isn't a black sand and exotic critter kind of a place.

Macro subjects like this pygmy seahorse aren't hard to find in Kavieng

Overall: Kavieng offers an intriguing and quite different underwater experience to the diving on the "mainland" of New Guinea island and the north coast of New Britain. It has a number of quite special wrecks, the reefs bustle with life, the channels are dynamic and have dramatic walls to explore, and then there are the schooling pelagics.

Bucket List Dives
The Wide-Angle Bucket List
On New Guinea island, it would have to be the north coast of Milne Bay with Deacon's Reef being my first choice and Wahoo Point my second pick. Over on New Britain, it would be Inglis Shoals seamount in Kimbe Bay as the first choice and Dickies Gonads at the Witu Islands as the runner-up. In New Ireland, Albatross Passage dived on an incoming tide has so much happening, you can understand why it's referred to as Kavieng's "signature dive."

Deacon's Reef

Inglis Shoals

Albatross Passage
The Wreck Bucket List
In New Guinea, the Black Jack B17F bomber is for me the best wreck in all of Papua New Guinea, but it's in a remote location and in 165 feet of water, so tough to dive. The Pacific Gas in Port Moresby would be my second choice. In New Britain, Kimbe Bay's Mitsubishi Zero wreck is a great dive and although it's a small wreck, it's in fantastic condition. In New Ireland, it's a choice between Kavieng's "Deep Pete" seaplane wreck and the much-harder-to-get-to Japanese midget submarine in New Hanover.

Black Jack

Mitsubishi Zero

Japanese midget submarine
The Big Animal Bucket List
All the main locations have regular sightings of big pelagic animals—with everything from orcas to great hammerheads being spotted—but they are random encounters, rather than reliable mating or feeding aggregations. That said, the reef manta cleaning station at Gona Gona Baru island in the south of Milne Bay is very reliable.

Reef manta at Gona Gona Baru

The Critter Bucket List
New Guinea island has some great critter sites at all the main locations but top of my bucket list would be Dinah's Beach in the north of Milne Bay, with Samarai jetty in the south a close second. In New Britain, my first choice would be the Garove caldera, while in New Ireland I really like Lissenung Island's house reef.

Harlequin shrimp at Milne Bay
Equipment Recommendations
To paraphrase an old saying: "The best camera you can have is the one with you on your dive." As underwater photographers, we work with very significant limitations and just have to make the most of what we have with us when the opportunity arises. Of course, if you have been well briefed on an upcoming dive, you can prepare for it, but once you are in the water, that's it!

Full-Frame Cameras
Currently, my main camera is a Nikon D850 in a Nauticam housing. It's simply the best DSLR I have ever owned, and a top contender for best full-frame camera ever made. The image quality possible is impressive, but to get the most out of it underwater, you have to pair it with the best lenses, ports and strobes. The same will be true of any camera with a similarly high-resolution full-frame sensor, including the latest mirrorless offerings, like the Nikon Z9 or Z7II, Sony a1 or a7R Mark IV, or Canon EOS R5.
For wide-angle and midrange subjects, I use the Nauticam Wide Angle Conversion Port 1 (WACP-1), which works very well with the Nikon 28–70mm f/2.8D, one of a small number of lenses it was designed around. Together, they provide a wonderful underwater zoom range from 130° to 57°, offering the capability for super wide-angle rectilinear through to tightly framed fish portraiture—all on the same dive. An excellent alternative wide-angle lens for full-frame shooters is a 16–35mm behind a large dome or even a 8–15mm fisheye with a smaller dome. For macro photography, I pair the Nikon D850 with either the Nikon 60mm or the 105mm macro lens.
In terms of strobes, for wide-angle work, I use two ONEUW ONE160x strobes, which produce superb warm light that covers the frame beautifully at 130°. These strobes can be used in High Speed Sync (HSS) mode, which opens up a whole new area of creativity using fast shutter speeds. For macro, I use a pair of Inon S-2000 strobes, which are compact and maneuverable but powerful enough to light the small stuff.

Nikon D850, Nauticam housing, Nikon 28–70mm f/2.8D, Nauticam WACP-1, and dual ONEUW ONE160x

Cropped-Sensor and Compact Cameras
If you are a Nikon or Canon APS-C shooter, I would suggest the Tokina 10–17mm fisheye zoom as a good all-round choice for wide angle. For macro, Nikon users can opt for the 40mm and 85mm DX macro lenses, or the 60mm and 105mm FX macro lenses, which have equivalent focal lengths of 90mm and 158mm on cropped-sensor bodies. The Tokina 10–17mm fisheye zoom can be mounted on Sony APS-C bodies with the help of a Metabones adapter. A rectilinear alternative is the Sony E 10–18mm f/4.
Micro Four Thirds users will be well served with the optically excellent Olympus "Pro" wide-angle lenses: either the Olympus 8mm f/1.8 Fisheye Pro or the rectilinear Olympus 7–14mm f/2.8 Pro. If you want something more affordable, go for slower options like the Panasonic 7–14mm f/4 or the Olympus 9–18mm f/4–5.6. Nauticam users can combine the Panasonic 14–42mm f/3.5–5.6 "pancake" lens with the Nauticam Wet Wide Lens 1 (WWL-1) and/or the Nauticam Compact Macro Converter 1 (CMC-1). For macro, the Olympus 30mm, Panasonic 45mm and 60mm macro lenses are all solid choices.
Compact shooters have the added advantage of dedicated wide-angle and macro wet lenses that can be changed underwater and overcome the inherent limitations of the camera's zoom, which is designed solely for above water use. The small size of compact cameras combined with the ability to quickly switch from wide-angle to macro is very powerful in a subject-rich environment like Papua New Guinea.
For lighting wide-angle scenes, you will need a pair of strobes powerful enough to provide adequate coverage, and Ikelite DS160 strobes are a great all-round choice in this regard. For macro, compact strobes like the Inon S-2000s are highly recommended.
The bottom line is that Papua New Guinea is such a wonderful "target-rich" underwater environment, whatever camera equipment you have will be well and truly used to its full potential!

Red sea whips in Kimbe Bay
Underwater Photography Tips for Papua New Guinea
Beginner
Clear blue water and abundant subject matter is a great way to get going with underwater photography, particularly with wide angle, and you will be able to get some good results in Papua New Guinea, which will really boost your confidence levels.
Start with static colorful subjects on the reef and experiment with the camera on manual by adjusting the lens aperture and shutter speed together with your strobe power and positioning. Understanding these relationships and being able to adjust them to get a nicely exposed image is fundamental to getting better at taking pictures underwater. The best way to negotiate that learning curve is to practice at home before you leave so that you build up some muscle memory to use when underwater.
Beginners should practice with static or slow-moving subjects

Intermediate
The No. 1 rule in underwater photography is get close to the subject. The No. 2 rule is get closer—because you are rarely as close as you think you are! The closer you are, the less water between the camera and the subject, and the better the image will be. Practice this, together with the exposure and strobe settings, so that you start to know intuitively what settings are required when you spot a potential subject.
Rule No. 3 is look up! Try to isolate smaller subjects against a blue background or black background, instead of burying them in their immediate surroundings. For larger subjects, try to incorporate sunrays in your image for a touch of drama.
Up close and personal: Local kids diving off the jetties at New Britain Island is a challenging subject for intermediate shooters

Advanced
There are so many things to photograph in Papua New Guinea, but to do them justice, you have to figure out how to capture them in ways that really stand out. Get creative and use all that incredible imaging capability in modern cameras to the max. Make an already strong subject even stronger by carefully balancing ambient and artificial light to ensure it "pops."
Having developed a toolkit of techniques, focus on composition. Look for leading lines that draw the viewer's eye to the main subject. Ask yourself: Does the overall composition call for strong depth of field right through the image or would shallow depth of field isolate the subject better?
Perfectly balanced light: Beautiful barrel sponge at the Witu Islands
Planning Your Underwater Photography Trip to Papua New Guinea
How to Get There: The capital, Port Moresby, remains the only way to enter the country by air. The national carrier Air Niugini has direct flights into Port Moresby from Australia (Brisbane and Cairns), Hong Kong, Manila, Singapore, and Tokyo, plus Qantas has daily flights there from both Brisbane and Cairns. All the flights from Australia arrive around midday, which allows enough time to clear customs and immigration and transit to the nearby domestic terminal for the onward flight to your final destination. Arrival times from the other locations vary and may mean that you will have to overnight in Port Moresby. Similarly, on the way out, there is usually an early domestic flight from all the main locations that will allow you to catch international flights in the afternoon. There are two options for domestic flights: Air Niugini and PNG Air. Air Niugini has a special 15kg extra baggage allowance for divers; make sure to ask for it at the check-in counter.
When to Go: Papua New Guinea is a year-round location, but conditions do vary from region to region during the year, so while it may be optimum in one location, it may not be in another. Overall though, May through November is generally considered as the primary diving season. On the main island of New Guinea, the best conditions and visibility in Milne Bay are from October through March, while up on the north coast at Tufi, it is from August to November. In Port Moresby, the optimum time is November and the first half of December. Over on New Britain, the months of May and June, followed by September through to December see Kimbe Bay at its very best. Kavieng and northern New Ireland have good diving from April and the very best conditions from September to early December.
Temperatures: Papua New Guinea straddles the equator and has a tropical climate with wet and dry seasons across much of the country. The wet season is typically December through March and the dry season is from June to September, but there are regional variations because of the high mountain ranges in both New Guinea and New Britain islands. Overall, the climate is hot and humid, particularly along the coast, with average temperatures between 79–82°F (26–28°C), monthly rainfalls of between 250mm and 350mm, and 70–90% humidity. Water temperatures are typically around 79°F (26°C), so a 3mm wetsuit will suffice.
Diving Experience Level: The vast majority of the dive sites in Papua New Guinea cater for all levels of diving experience with shallower areas on most dives that will suit newer divers; and deeper, more adventurous sections for the experienced. A key point about all the operators in Papua New Guinea is that they all know their patches extremely well and often were who first discovered them. Guides are available on all dives, and overall, diving is safe and well organized—it has to be, given the remote nature of the country and the dive locations. Plus, the only recompression chamber is in Port Moresby; it's a new and modern unit, but it's the only one in the country.
Complete Guides: Read more about Papua New Guinea and the great diving to be had there in Don Silcock's comprehensive guides:
Papua New Guinea's reefs are among the most beautiful anywhere in the world
Final Thoughts
Papua New Guinea offers a unique combination of adventure, exotic tribal cultures and amazing scenery—and that's just above the water! Below the waves, it promises exceptional diving on a grand scale across a huge area and simply wonderful underwater photography opportunities.

Papua New Guinea's breathtaking scenery—both above and below the surface—is sure to have you coming back for more

Check out all the parts of Don Silcock's Underwater Photographer's Guide to Papua New Guinea: Part I: Introduction, Part II: New Guinea Island, Part III: New Britain Island, Part IV: New Ireland, and Part V: Aircraft Wrecks.

---

In more normal times, Don is based in Bali, and his website www.indopacificimages.com has extensive location guides, articles and images on some of the world's best diving locations and underwater experiences. Make sure to check out DPG's Photographer of the Week article featuring more of Don's awesome pictures.
RELATED CONTENT
Be the first to add a comment to this article.
Newsletter
Travel with us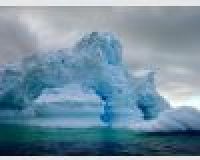 Antarctica
Plan Your Adventure >
Featured Photographer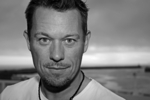 Christian Skauge
Expert Photographer
Christian Skauge took up underwater photography in 2004 and never looked back. His passion is macro photography - critters, fish portraits, patterns and textures. As can be seen on his website, he is also keen on nudibranchs...