Travel
An Underwater Photographer's Guide to the Mornington Peninsula, Victoria
Weedy seadragons are among the most thrilling subjects you'll encounter around the Mornington Peninsula

Melbourne, Australia—and in particular the Mornington Peninsula—is not usually the first place that comes to mind when you think world-class diving. Yet, while the Great Barrier Reef is synonymous with Australian diving, some of the best diving Down Under—and in my humble opinion, the world—can be found in these very waters. Situated along Port Philip, the Mornington Peninsula is a stretch of coastline running from Frankston to Point Nepean featuring stunning vistas and impeccable beaches. A myriad stunning, unique and sought-after animals call this stretch of water home, and when I tell you about them, you'll be putting the Mornington Peninsula on your bucket list.

Diving the Mornington Peninsula
To say the diving is diverse and stunning would be simply underselling it, but rather than you taking my word for it, let me explain why. Macro, midrange and wide-angle photography are available at all dive sites, with wildlife including octopuses, seahorses, squid, giant stingrays, jellyfish, nudibranchs, cuttlefish and of course the famed weedy seadragons. And the best part? All of these animals can be seen under the local piers—all of this diversity and less than 20 feet maximum depth.
Don't let the depth put you off though. If critters aren't your thing, Melbourne also plays host to some incredible wreck dives. Victoria's ship graveyard includes well over 30 diveable wrecks of all levels, including a variety of WWII wrecks. If this still isn't exciting you, immense reefscapes await divers willing to venture out from the shore into deeper waters, with boat dives catering to all levels of divers, and reefs ranging in depth from from 40 feet to more than 250 feet for the tech divers.

A big-bellied seahorse photographed at Rye Pier

So why isn't diving down here more renowned? Put simply, most divers just don't know about it. Other than local diver knowledge and enthusiasm, the Mornington Peninsula isn't well advertised as a must-see dive destination, particularly to an overseas market. As well as this, conditions can be testing and off-putting to many. Temperate waters offer rich nutrients and are one the many reasons the region plays host to so much amazing life, but it also means the water is cold.
A maximum temperature of 72°F (22°C) in summer, and a very chilly 47°F (8°C) in winter means 7mm wetsuits or drysuits are almost essential. Visibility varies on average from 15 to 30 feet, though a good day with the right conditions can see 65 feet plus. Tide and swell within the bay aren't a major factor, but the Westernport side of the peninsula is much more susceptible. Local knowledge of winds and tides can be extremely helpful for picking the best sites to do given the conditions. Having said all that, the wildlife you can see in these waters makes it all worth it.

Fast Facts
Where: The Mornington Peninsula is located in Victoria, about an hour southeast of the city of Melbourne. The pier and shore diving locations stretch along the entire coastline.
Water Temperatures: Temperatures vary between 72°F (22°C) in the summer months and 47°F (8°C) in winter. A drysuit or 7mm wetsuit with hood and gloves is recommended.
Diving Experience Level: The shallow nature of the pier dives caters for all levels of divers, from beginner to experienced. Local guides and experts are highly recommended to maximize your chance to see a range of marine life, as well as to judge conditions suited to dive sites.
Photography Experience Level: All photography levels, from beginner to professional, are catered for, with an immense range of wildlife as well as habitat available for shooting.
Reef squid are common subjects on night dives, providing for fantastic opportunities to get creative
The Bucket List
So what exactly can divers and photographers see? What can possibly make these dives sites so special that I claim it to be some of the best diving in the world? Let me tell you exactly what lies beneath the piers of the Mornington Peninsula.

Octopuses Galore
The Mornington Peninsula is home to five commonly found species of octopus:
the Maori octopus, an incredible individual, and the second-largest octopus in the world;
the southern keeled octopus, a small and extremely charismatic octopus very similar to the coconut octopus; these amazing little animals are often found in shells and bottles, making them a true joy to photograph;
the pale octopus, a medium-sized specimen that has incredible color-changing capabilities;
the sand octopus, an exclusively nocturnal octopus that has the ability to bury itself deep into the sand within seconds; and last but not least,
the hugely sought-after southern blue-ringed octopus, an incredibly photogenic and extremely deadly octopus that requires no introduction. No bigger than a golf ball, these gorgeous creatures are regularly seen on most pier dives. Without question, these octopuses are a massive drawcard and an absolute must-see—and my personal favorite subject.
Southern keeled octopuses are fantastic at recycling

Pale octopuses are very patient and make for wonderful subjects

A sand octopus does what it does best—burying itself

Macro Heaven
Macro lovers rejoice, as there are more critters to poke a camera lens at here: over 100 species of identified nudibranchs at Blairgowrie Marina (yes, just one site); two commonly found species of seahorse, including the big-bellied seahorses and the short-headed seahorse; bobtail squid and common reef squid; gorgeous and unique fish life, including velvetfish, gurnards, blennies, and many more. Unique photos of all creatures are available to photographers with keen eyes—super macro with strobes and snoots both day and night, as well as close-focus wide angle to capture sunburst shots and animals' natural habitats.

Southern bobtail squid are a common sight on night dives at all of the local piers of the Mornington Peninsula

Wide Angle
There are also plenty of incredible wide-angle options available to photographers of all levels. Stunning corals and plant life adorn the local piers and shallow reefs, and big animals frequent these sites, too. Smooth stingrays with wingspans of 6.5-plus feet are commonly found at all piers and shore dives, with up-close interactions providing for some amazing photo opportunities.
Throughout the winter months, we are also privileged with two incredible events. The annual spider crab aggregation sees hundreds of thousands of giant spider crabs move into the shallow waters of Port Philip Bay and gather in massive mounds. You may have seen footage of this in the BBC's Blue Planet II, which showed not only the massive numbers of spider crabs, but also the smooth rays feeding on them. During this time it is common to see eight-plus rays sweeping over a single pile of crabs. As well as this, the colder water also brings in a number of giant Australian cuttlefish. Unfortunately, we do not get the numbers that South Australia sees, but we are still lucky to have some incredible interactions, with mating displays as well as egg laying and hatching.

A giant Australian cuttlefish, Blairgowrie
Mornington Peninsula Top Dive Sites

Blairgowrie Marina – Macro
Blairgowrie Marina is the home of macro critters on the Mornington Peninsula. A sandy bottom scattered with coral-encrusted pylons makes the site a semi-muck dive. Amazing both day and night, this dive site features a massive variety of critters for the passionate macro photographer, ranging from vivid fish life, immense numbers of nudibranchs, seahorses, tassled anglerfish (frogfish), and of course octopuses.
The marina itself features numerous pier lengths as well as a large concrete structure that can be dived under for a much gloomier atmosphere. Local regulations and site maps need to be adhered to as the marina features many "no-go zones." The best time to dive Blairgowrie is at night, as the sea floor explodes with a multitude of life.

The infamous southern blue-ringed octopus, one of the most highly sought-after subjects in Australia

Rye Pier – Macro to Midrange
Rye Pier is what we would consider one of our more "postcard" dive sites. Located on the shallow sandy floor of Rye Beach, the pier stretches offshore and has become an oasis for plant and fish life. Typically, most divers dive Rye for the wide-angle opportunities, with large fish numbers and giant smooth stingrays being regulars. However, those with a keen eye will find that this is a macro paradise as well. Blue-ringed octopuses are regularly sighted here, as well as the four other species of octopus—in fact, some night dives we have been lucky enough to spot all five Victorian octopus species on a single dive! This is also the number one dive site for seahorses, with both species being regularly sighted.
The pier itself is an old wooden affair with a diver's entry point halfway down that makes for a fantastic dive. As well as this, an artificial reef—known as Elsa's Reef—has been constructed about 600 feet off the end of the pier. The reef is home to various octopus species—particularly the pale octopus—as well as regular tassled anglerfish. Rye is, without question, my favorite dive site simply due to its incredible biodiversity.

Rye Pier provides amazing opportunities for seahorse photography

Flinders Pier – Midrange to Wide
Flinders Pier is the premier destination in Melbourne, if not the world, to see that most spectacular of species endemic to Australian waters—the weedy seadragon. Hundreds of seadragons call Flinders home, and they are almost 100 percent guaranteed to be sighted each and every dive. Flinders is on the Westernport side of the peninsula, so conditions can be quite hard to predict. Consulting local shops or booking in with a dive guide is recommended to dive Flinders based on this factor, and in order to maximize time seeing and photographing the seadragons.
Other wildlife regularly sighted include a variety of fish life, giant smooth stingrays and often smaller sharks such as the Port Jackson and draughtboard shark. Good conditions can see visibility reach 65-plus feet, and makes for some seriously awesome sunburst photos with the seadragons.

Weedy seadragons can be shot in a variety of ways

Portsea Pier – Midrange to Wide
Portsea Pier is the other location to see the weedy seadragon. Since the dredging of Port Philip Bay, Portsea has become a less popular dive site, as incoming tides bring in a huge amount of surge and sediment. However, the right winds and a low outgoing tide can yield some truly spectacular photo opportunities.
Portsea Pier is small, so you can really afford to slow down and look around. Large kelp fronds sway off coral encrusted pylons, making Portsea Pier one of the most colorful dive sites. Some of my favorite photos of the seadragons are taken here, purely due to the habitat surrounding the subject. While the seadragons are the big drawcard, the wildlife sighted here can be similar to Rye and Blairgowrie, with octopuses, stingrays and nudibranchs regularly sighted.

During summer, baby weedy seadragons—around an inch long—can be sighted by those with keen eyes
Underwater Photography Equipment for the Mornington Peninsula

Compact Cameras
Compact cameras open up a lot of possibilities for photographers to take photos that you simply cannot capture with larger cameras. Small crevices, overhangs and narrow gaps commonly house exotic and sought-after animals, such as juvenile octopuses and cuttlefish, and are extremely hard to reach with a mirrorless or DSLR system. I have missed out on many an amazing photo opportunities that compact users have had simply by the size difference.
Wide-angle conversion lenses are not an essential but is highly recommended. Lots of larger animals, such as the smooth stingrays and Maori octopuses will come close to divers to investigate and interact with them, and this certainly provides some amazing photo opportunities—if you can get it in the frame! Diopters are less necessary as most of the macro life is large enough to be captured with your compact's electronic zoom—the southern blue-ringed octopus is roughly the size of a golf ball—and very few animals would tick the box for super macro here. That being said, if you have a macro wet lens, bring it.
Coming equipped with artificial lighting can be a big plus. Natural light is plentiful in most areas, but your best photos will be with strobes and video lights. The less-than-perfect visibility means that often the water will be a dark blue or green, and can make contrasting and highlighting subjects difficult. On top of this, many dive sites, such as Blairgowrie, can be particularly gloomy under the pier and concrete structures. A "perfect" compact setup might feature a couple of strobes, a focus/video light and a wide-angle conversion lens.

The Maori octopus, the world's second-largest octopus

DSLR and Mirrorless
Being a mirrorless shooter myself, the hardest part for me is choosing the right lens. The piers have such incredible biodiversity that you really don't know what you are going to get each dive. Try letting the conditions play a role in your lens choice, and cater your dive from there. For example, a bit of wind might reduce visibility, so go macro; lots of natural light and calm water, go wide.
My lens of choice on my Olympus Micro Four Thirds camera is by far the 12–40mm f/2.8 lens (24–80 full-frame equivalent). Most subjects can be shot with this lens, and it is the best choice of lens for photographing octopuses, particularly blue rings. However, do not limit yourself to one lens: My arsenal also includes a 60mm macro lens with +12 diopter, and of course, an 8mm fisheye. All of these are regularly used at each and every site.
Ultimately, the more dives you can fit in, the more shots you will get. A lot of the wildlife sighted on one dive will more than likely be seen on the next, so if you are shooting a blue-ringed octopus with a 60mm or 100mm-plus macro lens and a smooth stingray glides past, don't worry! It will probably be there on your next dive when you have attached a wide lens behind a dome.
As with compact shooters, make sure you bring your lights—and the more power and coverage, the better. Two strobes is highly advantageous and preferably strobes with high recycle speeds. Whilst you will not be burst shooting subjects, you can get situations where you'll want to fire off a lot of shots rapidly. Smooth stingrays swimming overhead, cormorants diving for fish, octopuses hunting—all of these shots work a lot better with dual strobes.

The magnificent blue-ringed octopus out hunting at night

Creative Gear
Options for creative photography, particularly macro photography, are plentiful. Unfortunately, we do not get the reefs, turtles and clear water that the Great Barrier Reef does, but we do have some incredible opportunities for macro, and as such there are a few "extra" bits of equipment I would recommend.
Snoots: Snooting has become very popular all around the world and for good reason—you can get some wonderful shots of animals with very messy backgrounds. There are bountiful opportunities for photographers to challenge themselves in the waters down here. Some of my favorite photos I have taken are snooted blue-ringed octopus shots, where you can really isolate these stunning animals from cluttered or boring sandy backgrounds.
Creative lighting: Colored filters, magic mirrors, backlighting and all other crazy kinds of background lighting are becoming more and more popular, and much like snooting, there are some fantastic opportunities here to push yourself as a photographer. Dives where the "exotic" wildlife is lacking provide a perfect opportunity to shoot more regular subjects with a new twist, be it using magic mirrors for bokeh backgrounds, or backlighting animals such as velvetfish or seahorses. Calm waters with little to no current provide an exciting opportunity to test such techniques, which can often be pushed aside due to time constraints or big groups of photographers anxiously waiting their turn to photograph an interesting subject.

Southern keeled octopuses are often found in trash underwater, and are therefore fantastic subjects for setting up backlighting
Underwater Photography Tips for the Mornington Peninsula

Novice: Midrange
Beginners should focus on midrange subjects. Fish life, seahorses, weedy seadragons and some octopuses will allow a new photographer to practice finding focus, getting even lighting, and trying a full range of techniques. Start with subjects that are being cooperative and move on from there. Colorful pylons and shallow water can provide a fantastic opportunity to refine skills such as white balancing and strobe positioning, and it is highly recommended that you try out sunburst shots, as well as achieving depth in your photos.
Some of the local photographers are getting incredible shots with compact cameras, so there is nothing holding you back, whether you are a beginner or learning a new camera system. Once you have gained some experience and confidence, move on to the harder subjects to really challenge yourself.

A weedy seadragon photographed at Flinders Pier on a particularly stunning day

Intermediate: Macro
Ironically, macro is not as challenging in these waters as other places in the world. The slightly larger critters make critical focus considerably easier. The challenge comes from how you shoot them. A blue-ringed octopus is a classic example: Most divers are absolutely ecstatic when they see one and will therefore blast away 200 shots of the same thing—a little ball of sand with some blue color in it! The most valuable tip is to slow down and think through your shot. Most macro wildlife, including blue rings, have very predictable behaviors and patterns. Slow down, observe, position yourself and then shoot.
Putting yourself in front of a blue ring can be daunting at first, but respect its space and you will get some great shots. Also, play with your depth of field. Shooting at f/18 is great when you are snooting, but challenge yourself: My favorite blue ring photos are, without question, shots I have taken at wider apertures, as you can see and feel the movement—which is an integral part of photographing these gorgeous and impressive animals. Get creative and try new things: Use diopters and creative backgrounds on more docile animals such as nudibranchs and seahorses, and see how you can take your macro to the next level.

A southern blue-ringed octopus with eggs, Blairgowrie

Advanced: Wide Angle
Some of the most challenging photos while diving the Mornington Peninsula are wide angle. Sure, you could get an insanely good day and have 65-foot visibility, in which case it's hard not to take a good shot, but the simple fact is you more than likely won't. Having a solid knowledge of your camera system and a good understanding of light can be integral to nailing some wide-angle shots. For me, getting good sunburst shots of weedy seadragons is where my journey began. Learning how to get good color saturation while shooting at higher f-stops, such as f/18, meant many hours spent at Flinders photographing the seadragons.
Shooting dragons also helped me a lot with composition. Capturing them in their natural habitat (seagrass beds) may be nice for scientific purposes, but it makes for really dull photos. Contorting yourself into all kinds of strange positions is a regular thing at Flinders and Portsea—getting low enough to capture a sunburst whilst also getting parts of the pier or other structures and divers in the background.
Photographing large-scale events such as the spider crab migration can also be a real challenge, especially in lower visibility. Having piles of crabs stretching 150-plus feet, but having 30-foot visibility creates an new challenge that I haven't quite been able to solve yet!

Spider crabs on a pylon, Rye
Planning Your Underwater Photography Trip to the Mornington Peninsula
How to Get There: The Mornington Peninsula is located an hour southeast of Melbourne Airport. Car rental is highly recommended to maximize movement and access to dive sites. All pier dives have accessible car parking and bathroom facilities.
When to Go: Summer in Victoria is from December to February. This is a great time to dive due to much warmer water, loads of cephalopods, and seadragons carrying eggs—as well as potentially seeing juvenile dragons. The downside is that visibility is usually reduced due to algal blooms, not to mention the huge crowds gathering on the beaches—parking can be a nightmare. Winter, while cold and miserable, yields some amazing events, such as the cuttlefish and giant spider crab aggregations. Seadragons are regularly sighted year round, but will not have eggs. Water visibility is better in winter, but wind and rain can easily change conditions and dramatically worsen dives.
Who to Dive With: (i) The Scuba Doctor (where the author is a dive guide) provides guided dives and photo dives for all of the above pier locations. (ii) Redboats offers boat charters to see Victoria's amazing wrecks. (iii) Extreme Watersports is another good local shop to dive with. (iv) Bayplay is a great choice for diving/snorkeling with seals.

A pair of shortheaded seahorses, Blairgowrie
RELATED CONTENT
Be the first to add a comment to this article.
Newsletter
Travel with us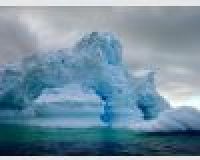 Antarctica
Plan Your Adventure >
Featured Photographer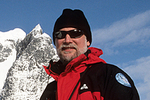 Chris Weaver
Expert Photographer
As a certified scuba diver since 1978, Chris Weaver has made hundreds of dives with his childhood friend Michael Salvarezza, taking photographs of their experiences in remote locations ranging from the temperate waters of Cocos...