Travel
Under the National Parks: The Channel Islands
With all the amazing dive destinations lurking on the edge of the globe and our imaginations, it can be hard to believe that even our own backyards can be an underwater photographer's paradise.
In 2011, I spent the summer with the US National Park Service's Submerged Resources Center (SRC) as part of an internship through the Our World-Underwater Scholarship Society (OWUSS).
If you've never heard of the SRC, or underwater National Parks for that matter, you're not alone. Before my internship took me from the coral reefs of the Florida Keys to WW2 wrecks in Hawaii's pearl harbor, I had little idea about the underwater beauty of the National Parks.
In fact, of the 397 National Park units in the United States and its territories, 84 contain submerged resources. These parks include coral reefs, kelp forests, glaciers, estuaries, beaches, wetlands, historic forts and shipwrecks, and attract over 86 million visitors each year, generating billions of dollars in economic benefits to local communities.
Underwater Photography in the National Parks
Dozens of these parks allow recreational diving, and particularly unique opportunities for underwater photography.
Many of these spots are already well known dive sites that aren't often recognized as being part of the National Park system, like Biscayne, FL, or the Channel Islands, CA. But there's also the off-the-map photo opps like the Delaware Water Gap or Lake Powell.
Then there are places where ordinary civilians are not currently permitted to dive, such as the USS Arizona Memorial in Pearl Harbor, HI.
My focus, other than preserving our cultural and natural heritage in these underwater parks, was to finally pursue a lifelong dream—underwater photography. I had already been shooting topside for nearly a decade, recently honing my area of interest in
environmental photojournalism
; I knew that my next step was to get underwater.
The SRC was incredibly generous in providing me with a complete DSLR setup for my internship, which I used to document my experiences in these new environments. Over the next few months, I'll be sharing my experiences photographing in some of my favorite underwater national parks.
The Channel Islands National Park
We are going to start this series in one of the most well-known National Parks' dive areas—the Channel Islands, which covers five of the eight rocky islands located off the coast of southern California.
The park's area is split fairly evenly between terrestrial and aquatic environments, encompassing a total of 250,000 acres. The islands are world-renowned for their endemic species and high productivity. The marine environment is home to some of the best diving in California, with kelp forests that help support the regional populations of fish, invertebrates, seabirds, and marine mammals.
I spent five days in the water as part of a NPS team conducting long-term monitoring of the park's kelp forest ecosystem. This 30-year-long program maintains locations throughout the five islands of the park to continue to paint the picture of long-term ecological trends in the region.
Channel Islands Underwater Photography
This park presents excellent opportunities for both wide-angle and macro shooting. The rocky substrate and the kelp towering above create a three-dimensional environment where diverse images can be made throughout the water column.
Fish hover in loose schools, swaying back and forth alongside the kelp in the surge. On the rocky seafloor, countless invertebrates and colorful algae seem to take advantage of every inch of space, and there are
shipwrecks to be explored
here too.
While you may not find the Channel Islands on any top 10 Muck Diving list, I encourage you to take a gamble
with a macro lens.
The bottom many sites feature soft silt; and squirming, burrowing and hiding in it were some fantastic creatures. Sea pens, moon snails, small octopuses, halibut, and areas of the seafloor teaming with brittle stars await.
Poor visibility, strong surge and current are all potential concerns here. I had just received a 60mm 2.8 lens to use with my D700 kit, and I quickly learned that shooting macro is a great option when the conditions are against you.
Due to the low visibility I wasn't satisfied with any of my
wide-angle kelp shots
, but I quickly found a new passion in searching for the less obvious images. I discovered crabs, anemones, worms, abalone, juvenile fish, nudibranchs, and an incredible variety of sea stars all within the
reach of my macro lens
.
I waited patiently on the bottom for a Sarcastic Fringehead to emerge from its burrow, snuck up a lingcod to capture its bulging eye, and studied the textures of sea star skins. In a place with such an awe-inspiring "big picture," finding the little picture hidden within was like an underwater treasure hunt.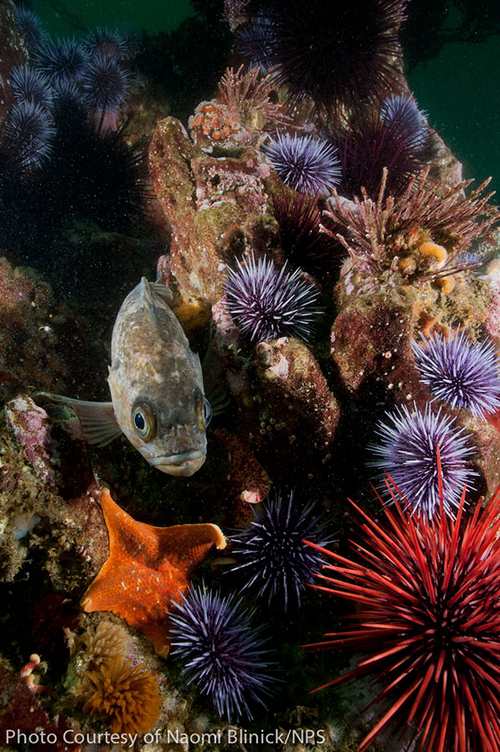 Planning your Trip to the Channel Islands
When: Year Round
Subjects: Kelp forests, sea lions, crabs, anemones, worms, abalone, juvenile fish, nudibranchs
Equipment: Wide-angle is a must when conditions are good for photographing the kelp and sea lions. With limited visability switch over to a macro setup for colorful nudis and other mini marvels.
More Info: http://www.nps.gov/submerged/Parks/CHIS.html
For more information about Naomi Blinick and her experiences diving in National Parks, visit www.NaomiBlinick.com , and check out her book, "A Summer Spent Under the National Parks"
RELATED CONTENT
Be the first to add a comment to this article.
Newsletter
Travel with us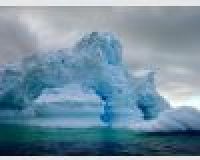 Antarctica
Plan Your Adventure >
Featured Photographer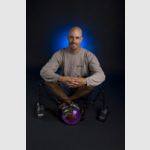 Ethan Daniels
Expert Photographer
Ethan's interest in marine ecology and photography began during the summers of his youth in Cape Cod, Massachusetts. Upon completing his graduate degree in biology at the University of Guam Marine Lab he made the permanent...