Travel
Going Down Under: Photographing The Great Barrier Reef
By Brandi Mueller, February 26, 2013 @ 06:00 AM (EST)
By Brandi Mueller

The Great Barrier Reef has trigger invaded my dreams of the ocean since childhood. The photos I saw in so many outdoor magazines and movies of the GBR largely inspired me to become a diver.

The facts surrounding the Great Barrier Reef are mind boggling. Over 1500 species of fish; 125 species of sharks and rays; 30 species of whales, dolphins and porpoises; 17 species of sea snakes; 6 species of turtle and more than 400 species of corals. Who even knew there were that many species of corals?

It is the world's largest coral reef system covering over 133,000 square miles and the biggest single structure on Earth made by living organisms. They say you can see it from space, but I always just wanted to see it underwater.
Diving the Great Barrier Reef by Liveaboard
So how can an underwater photographer hope to capture the best of such an immense, diverse area? The only obvious answer is to try and see as much as possible on a liveaboard. Mike Ball Dive Expeditions has been fulfilling divers' dreams of exploring the GBR by liveaboard for over 30 years. The vessel, the beautiful and spacious Spoilsport, takes divers from Cairns to the far north Great Barrier Reef and into the Coral Sea.

As a photographer I love diving liveaboards because of the ease of diving as much as possible, the comfort of camera tables, and because they usually go to harder to reach and less-dived areas away from the majority of the tourists.
I had heard mixed reviews in recent years that the GBR isn't as good as it used to be—scientists claim the reef has lost more than half its coral cover since 1985 from coral bleaching, pollution, the invasion of crown-of-thorn starfish, and overfishing. But getting out to the more remote parts of the reef, all that doom-and-gloom was for nothing: the only thing disappointing about my trip was that I had to leave at the end!
Underwater Photography on the Great Barrier Reef
Diving the Great Barrier Reef as a photographer is like going to Candyland. There was almost too much opportunity for things to shoot and definitely not enough bottom time or air in my tanks: Large schools of cooperative fish on every dive, healthy coral formations, giant sea fans, big fish, little fish, the list goes on and on.
As an underwater photographer, you can have a long wishlist when visiting the GBR: the famous potato cod of Cod Hole, sharks at Osprey Reef, nudibranchs and flatworms on the numerous bommies, and maybe a dwarf minke whale.

Photographing Cod Hole
The famous Cod Hole is known for the large and friendly potato cod that practically smile for the camera as they let divers get very close in their personal space. The potato cod seemed to have no issues with photographers getting right into their face or underneath them and a few patient divers waited around most of the dive for a nice cod yawn to get a good look into their cavernous mouths.
Watching a diver see how close she could get to one, I waited in front of them both until it looked as if the fish was making eye contact with her to take the shot.
The cod aren't the only stars of the show—I got a bit distracted from the cod when I saw a massive school of big-eye soldierfish. Using a fisheye lens I was able to get some wide-angle shots a bit in the distance to show the scale of the school which also let me get quite close before they turned away.


Macro Photography Osprey Reef
Osprey Reef is a submerged atoll north of the Great Barrier Reef in the Coral Sea, about 60 miles northeast of mainland Australia and only accessible by liveaboard. You can tell a lot about a dive site by how the crew reacts—and pulling up to Osprey reef I could tell the crew were as happy as I was to be there.

Osprey Reef rises up from about 6000 feet, leaving nothing between the reef and the Spoilsport but dark blue abyss. At about 90 feet down the wall, I found one of my favorite fish, the decorator dartfish. Similar to the more common fire dart fish, these guys live in deeper water and are a beautiful bluish purple and pink.
The trick with photographing the decorator dartfish is patience—they are very timid,
so taking a slow approach is a must.
The shallower parts of the reef also feature numerous anemones, with one even balled up right on the mooring line. I wanted to get a fish in the frame with both the purple tentacles and the orange body.
After observing the movements of the fish for a while, I looked a little closer and down on the rocks was bright orange eggs and this fish was doing its parental duties of blowing water on the eggs and sweeping overtop of them with its fins to keep the eggs clean and free of algae.
By watching this cycle over and over again I could time about when it was going to go close to the eggs again and
get this shot that looks like it's observing its brood.
Wide-Angle Photography and Sharks at Osprey Reef
At Osprey Reef the Spoilsport often does a shark feed. This wasn't your average shark feed with a few sharks swimming around a bucket of fish heads. One of the dive guides claimed she counted 52 sharks (how she managed to get that specific number is beyond me because all I saw was a ton of sharks!) The dive was done with the divers staying near the wall and the dive staff with the bucket of fish sitting just off the wall.
The key is to make sure there's no other divers in the frame, or else you will see distracting bubbles in all the shots. There were sharks everywhere—greys, silvertips, nurse sharks and we saw two hammerheads off in the distance, although they didn't come in to the feeding.
Osprey also features numerous "mini-walls" with swim-throughs perfect for framing a subject, especially when the sun is low in the sky and visible in the frame. Large clumps of black coral that were illuminated to bright red with strobes and large seafans were frequent.
A friendly green turtle swam overtop me and ignored me entirely, giving me the opportunity to get a few shots.
Photography at Snake Pit, Pixie Pinnacle and Lighthouse Bommie
Another can't miss site for underwater photographers, Snake Pit is so aptly named because of the numerous olive sea snakes that live there. With so many snakes swimming about, the trick is to find a single subject moving through the water column on its return from the surface.
I managed to get below him as he was swimming down and he almost ran into my port as I snapped the photo.
At the end of the itinerary, Pixie Pinnacle is another site with amazing macro opportunities. Many anthias of several colors dance above the reef and I found a divided flatworm crawling about, extending its body as far as it could to move from rock to rock.
If you're a cephalopod fan, make sure to mount your wide-angle lens at Lighthouse Bommie. The bommie, or pinnacle, rises up from the bottom at around 90 feet to just below the surface and is covered in marine life—nudibranchs of several species, lionfish, and down at the deepest part of the pinnacle was a school of blue stripe snapper that seemed to pose right next to a pretty purple soft coral.
After taking several photos of them I worked my way around the bommie, circling it about three times before coming to a spot where several other divers had stopped. Two octopuses were performing their mating courtship and didn't seem to mind the spectators. I spent the rest of the dive watching the male repeatedly reach his specially modified arm (called the hectocotylus) over to the female where he places a package of sperm in her mantle, which she can store for later.


Photographing Australia's Minke Whales
On one surface interval I heard a crew member shout, "Minkes!"

Dwarf minke whales are commonly seen in June and July, and this was one week before official minke whale season started. The crew put lines out behind the boat and we jumped in on snorkel and held on to the lines. The minke whales seemed to come and examine us and hung out behind the boat for two hours.
Mike Ball does official minke whale charters during June and July where they spend more time looking for the minkes, but still scheduling regular dives on the charter as well. I felt pretty lucky to have seen the minkes and was shocked to see how close they came to us and that they let us take photos. Snorkelers and divers are not allowed to touch or chase the minkes, but as they seemed very curious about us, there was no need to chase them.

It was the perfect ending to an unforgettable trip. My childhood expectations were more than fulfilled with the great mix of big and small critters, healthy reefs and a fantastic week of great food and wonderful people.
RELATED CONTENT
Be the first to add a comment to this article.
Newsletter
Travel with us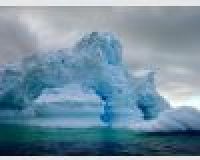 Antarctica
Plan Your Adventure >
Featured Photographer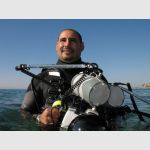 Noam Kortler
Expert Photographer
Noam Kortler is connected to the sea since he can remember him self. he was born on the coast of the Mediterranean sea of Israel and was diving and surfing when ever he could He moved to Eilat, the south popint of israel to...