Travel
Beyond the Kings: Diving Triton Bay on Tambora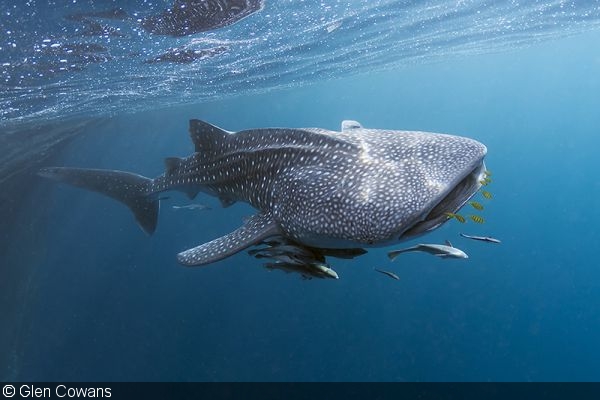 Triton Bay is one of the best places to see these gentle giants

Raja Ampat, meaning "Four Kings," in the Bird's Head Peninsula of West Papua, has long been a "must-do" for divers seeking pristine coral reefs and one of the most biodiverse marine ecosystems in the world. Most itineraries cover the region surrounding the four main islands—but you can go further afield.
One such area is Triton Bay, which lies below the southern coast of West Papua, southeast of Raja. Whereas the region surrounding the "Kings" has incredible hard corals and at times, clear water, Triton Bay is known more for its dense fish life, soft corals and some incredibly prolific black coral gardens. Triton is also gaining a reputation for its fishing platforms, called bagans, which attract whale sharks.
As you travel south through Raja Ampat and head into the Triton Bay region, the water clarity quickly drops off due to increased plankton, nutrients, and food particles in the water column. While it makes things harder for photographers, the nutrient-rich water defines the marine life of the region.

Classic Raja Ampat corals, sponges, and fish
Tambora Liveaboard
Our dive and travel platform for the journey from Sorong to Triton Bay was the liveaboard Tambora. Owned and operated by cruise director Uwe Gunther of Germany, she is a traditionally built Indonesian phinisi sailing ship. The Tambora caters to 16 guests and diving is done from two aluminum dive tenders for eight divers each.
The tender layout and size were one of the best I have seen for space, design, and ease of use. Everything is foam-padded, which is a delight for those of us with expensive camera rigs. There is a camera room and charging station, plus a large separate rinse tank for camera equipment.

Tambora at anchor

Fully padded dive tenders

Rinse tanks, dive lockers, and camera room off to the side
Southern Raja Ampat
One of my favorite things about Raja Ampat is that you can choose macro or wide angle and not feel like you are missing out. Leaving Sorong, we traveled southwards through Misool and then east, away from the Raja Ampat region. Our visit through southern Raja gave us, on this occasion, far less visibility than we had experienced in the past.
Apart from a couple of days, it was macro that became my go-to lens, unless I was forewarned of wide-angle possibilities on the dive. I was not disappointed with great subjects like the Santa Claus pygmy seahorse, anemones, anemonefish, shrimp, wrasse, cleaning stations, nudibranchs, blennies galore, and that's to name only a few subjects.

The Santa Claus pygmy seahorse

Moray eel cleaning station
Elephant Ear Sponges
As we ventured eastwards from Misool, the Pisang Islands quickly became one of my favorite locations on the voyage. At a dive site called Biyu Reef, we found that incredibly fragile, but wondrously large, elephant ear sponges littered the slope and down into the depths beyond. Thin and delicate as wet cardboard, they appeared as if they were underwater artistic sculptures curved and shaped by nature over millennia.
Under natural light at depth, they were beautifully pastel colored in appearance. Careful lighting by flash, taking heed of the reduced visibility, revealed delightful purples, tans, and lime greens. To minimize backscatter in the low-viz conditions, I found it was best to get in close with a fisheye lens. I tucked the strobes in close and angled them outwards to the side.

Elephant ear sponge growth

Elephant ears—a top-down view
Momon Waterfall
Following our encounter with the giant sponges, we ventured further eastwards. Here you can find a beautiful sight both on land, and underwater. Topside, you can visit and swim in a giant waterfall cascading down from the Papua mainland into the sea. Just out from that is an underwater seamount, bathed in current and smothered with fish.
Barracuda schooled in the blue, jacks swam below, fusiliers of many varieties buzzed everywhere, and layers of surgeonfish drifted in and out of view. It was the comical batfish school that swarmed down on us from above that stands out most in my mind. Curious of our intentions, they would flutter downwards over the top of us. Once comfortable with our presence, they began to calmly hover over cleaning stations to enjoy the attention of the cleaner wrasse.

Batfish trying to get into the best position to be cleaned

Fusiliers 360 degrees all around you during a safety stop in Triton Bay
Black Coral Forest
Black coral trees look nothing like you would expect. Instead of being dark colored and rigid, they are light colored, bushy, and fern-like. On their own or in small groups, I have found them uninspiring to photograph, probably because I have always considered them challenging to compose to make them look impressive. That theory ended in Triton Bay at a site called Disneyland.
The sheer amount and density of black coral here was astounding. They were not merely scattered growths, but complete fields interspersed with soft corals and teeming with fish life. I had a ball looking at as many as possible and trying for the best composition and angles.
Like the rest of Triton Bay, the visibility is a photographic challenge, but careful strobe placement in tight and shooting close-focus wide-angle with a fisheye lens helped a lot. If you were shooting with a rectilinear wide-angle lens, you would need your strobes very wide to gain coverage.

A rock outcrop completely engulfed in black corals and fish life

Stunningly patterned wobbegong sharks often hide in plain sight
Bagan Whale Sharks
Bagans are fishing platforms on which the Indonesian fishermen live. They fish at night with powerful lights pointing into the water to attract marine life. Their catch is stored at the end of the platform in huge nets until it can be picked up. Whale sharks have learned about this illuminated fish soup and are also attracted to the platforms.
If you get there just after dawn, there is an excellent chance of getting into the water with these massive sharks. By this stage of the proceedings, the whale sharks only care about the fishing nets. It was a very quick 90 minutes in the water with these wonderful ocean giants.

Each whale shark was covered in escorting remoras and cobia

Like a huge submarine, one could appear at any time right over your shoulder
Planning Your Trip to Triton Bay
How to Get There: Getting there is via two flights from Bali or Jakarta. The first is to Makassar, then on to Sorong. For the Triton Bay itinerary, one end of your voyage will port in Kaimana, and this requires a Wings Air flight of one hour to or from Sorong. It can all be done in one day, but an extra night in Bali or Jakarta is recommended. If possible, try and stay in Sorong before and after your itinerary to allow for luggage delays and flight changes.
When to Go: The schedule for diving Triton with Tambora is late March to April, plus December. The water is usually warm at around 84°F (29°C), but when doing a lot of diving and some cold upwellings, a 5mm suit as a minimum is advisable.
Tambora Liveaboard contact: www.tamboradive.com

---

Check out more of Glen's work on his website or on his Facebook page. The authors would like to give a huge thanks to Tambora liveaboard for sharing this special corner of the world with them.
RELATED CONTENT
Be the first to add a comment to this article.
Newsletter
Travel with us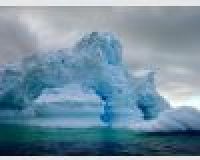 Antarctica
Plan Your Adventure >
Featured Photographer
Stephen Frink
Expert Photographer
Stephen Frink is the world\'s most frequently published underwater photographer with editorial work appearing in RODALE\'S SCUBA DIVING for whom he is Director of Photography and writes a monthly column on underwater...