Travel
Spoiled for Choice at Siladen Resort and Spa
Siladen promises everything from reefs and walls to muck and blackwater

If you bump into some underwater photographers at the airport in North Sulawesi's capital of Manado, you might take an educated guess that they're packing serious macro setups. After all, such is the draw of the small stuff at its weirdest and most wonderful that there's every possibility they're making their way to the Lembeh Strait, Indonesia's epicenter of muck.
Well, I'm seduced by the strange as much as the next diver, but if I'm being honest, my preference is for big, beautiful reefs bursting with color and life—and if I can score some interesting little critters on the side, then that's a welcome bonus. As it happens, if you step off an airplane in Manado, as I did recently, you're on the doorstep of a place offering precisely that unforgettable tropical escape: Bunaken National Marine Park.
At the heart of this stunning marine protected area is a hidden gem called Siladen Resort and Spa, which would be my home for the next several days. Not only was I soon immersed in a mesmerizing world of colorful fish, gigantic turtles and breathtaking coral formations, but I was also treated to awesome critter-hunting muck dives and even some mind-blowing blackwater night dives.

The perfect peak of the Manado Tua volcano lords over a pristine reef submersed in gin-clear water

Divers can look forward to impressive hard coral sloping reefs punctuated with big barrel sponges

Sea turtles are everywhere in Bunaken and you'll be able to shoot them from every imaginable angle

Blackwater bonus: If you crave crazy critters, wait till darkness falls for aliens like this hydromedusa to rise from the depths
Siladen: Indulge, Sleep, Dive, Repeat
Surrounded by crystal-clear turquoise waters and lush tropical vegetation, Siladen is a luxurious haven for nature lovers and diving enthusiasts alike. The resort boasts splendid villas and cottages that blend seamlessly with the natural beauty of the island. Each accommodation option is elegantly designed, providing guests with a comfortable and tranquil retreat. From private balconies and spacious living areas to modern amenities and breathtaking views, every detail is carefully crafted to ensure a memorable stay.
The staff at Siladen are trained not only to provide impeccable customer service standards for your benefit, but also to ensure the conservation of the reef and the sustainability of diving in this thriving hotspot. This makes it a brilliant place for divers of all experience levels who wish to explore some of the richest and most biodiverse coral reefs on the planet. The resort also provides educational opportunities for those interested in marine conservation, with workshops and presentations on sustainable practices and the importance of preserving these delicate marine ecosystems.
Beyond its incredible diving, Siladen offers a range of other activities to cater to every guest's preference. Relax by the infinity pool, indulge in rejuvenating spa treatments, or embark on a kayaking adventure to explore the island's stunning coastline. There's also a sensational restaurant that showcases a fusion of international and local cuisine, all prepared with the finest ingredients sourced locally.

The pool area is the perfect spot for sharing dive stories and sipping cocktails

From the comfortable rooms to the restaurant's superb cuisine, Siladen makes sure you're well looked after
From Wall Dives to Off-the-Wall Diving
Siladen offers a large variety of dive sites to choose from, including walls, pinnacles, muck and blackwater, so you'll need to bring a selection of equipment to get the most out of your time here. I was shooting with my trusty Canon EOS 5D Mark IV in Ikelite housing, and I brought a mini 4-inch dome for close-focus wide angle, a large 8-inch dome for over-unders, and a flat macro port to fit my 60mm macro lens. Finally, I will never leave home without my powerful Ikelite DS161 strobes, which came in very handy for lighting some of the big coral reef scenes I encountered.
The amazing number of wall dives around Bunaken provide a perfect playground for underwater photographers and videographers, as you can take advantage of the ability to get nice and low under your subjects. Be aware of your lighting in these circumstances, however, as it's all too easy to blow out the exposure in the lower portion of your image. Make sure to dial your strobe power down on the lower strobe.
Walls also provide a great opportunity to shoot sunbursts, which always help create a strong, eye-catching image. The Ikelite DS161 strobes are perfect for this due to their high power output, which gives you the ability to light a subject even when using narrow apertures.

The walls and overhangs are adorned with vast colonies of soft coral

Green and hawksbill turtles, enjoying every lazy corner of the reef, are Siladen's undisputed rock stars

From nudibranchs to pygmy seahorses, there are critters to be found in every nook and cranny

Blackwater diving is a relatively new venture at Siladen, but they seem to be nailing it. Each evening, we would depart from the resort just as the sun dips below the horizon and make the 30-minute journey out to an area of water that is over 6,500 feet deep. An 80-foot-long rope with several 15,000-lumen video lights attached was then dropped into the water. Then we waited for all of the otherworldly larval creatures from the deep to be drawn to the lights.
By the time we dropped into the water, there were swarms of bizarre creatures everywhere. I am still trying to identify the majority of the species I photographed. If blackwater is a type of diving you've never tried, I highly recommend taking the opportunity to do so while at Siladen. A great added touch is that the staff have put together a very informative presentation and information pack to help prepare you for your dives into the black abyss.

Larval moray eel, one of the many mysterious creatures we found during our blackwater dives

Larval flounders are born with one eye on each side of their head, but as they grow from the larval to juvenile stage through metamorphosis, one eye migrates to the other side of the body

My week at Siladen Resort was an enchanting escape into paradise. The resort's pristine beachfront created a serene backdrop for relaxation, which provided a perfect accompaniment to the action-packed diving I experienced through out each day. The attentive staff catered to every need, ensuring a seamless and luxurious stay, as well as sharing their expert knowledge of the local marine life. Whether you're a seasoned dive pro, professional photographer or just a keen snorkeler, there is something for everyone here. Siladen Resort gifted me with cherished memories of tranquility, exploration, and the unparalleled beauty of nature, making it an unforgettable and cherished experience.

Spoil yourself at Siladen Resort and immerse yourself in the natural wonders of Bunaken National Marine Park
RELATED CONTENT
Be the first to add a comment to this article.
Newsletter
Travel with us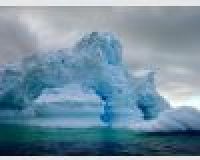 Antarctica
Plan Your Adventure >
Featured Photographer
Michael Lawrence
Expert Photographer
Michael Lawrences life has been a twisting and turning path of wildly divergent artistic careers. Prior to his time in the ocean, Michael spent his life as a jazz guitarist. This included studio & stage work, arranging,...