Travel
Solomon Islands: Magic Isles of the South Pacific
Stunning reef formations at Karumolun Point, Russell Islands

As we descend into the warm tropical blue sea, we sense something strange. What sounds like a crack of lightning, followed by a thunderous restless rumble rises from the deep, sending vibrations through our very being. This is the song of Kavachi, a deep, active, submarine volcano to the south of Vanganu Island. Although we are many miles from its core, its sound is haunting and unmistakable.
We are in the Solomon Islands with the fantastic MV Solomons Master—approximately 1,200 miles to the northeast of Australia in the southwest Pacific Ocean. Its landmass of 11,000 square miles extends over almost 1,000 islands comprising nine main island groups. These mystical isles of sparkling blue and rugged green extend to a graveyard of sunken warriors. For it was here, on the sea's beguiling surface that one of the most momentous struggles of World War II was waged: the Battle of Guadalcanal, six months of fierce fighting when the whole Pacific conflict hung in the balance.

Bright pink corals sway in the current at Baby Cakes, off the Nggela Islands
Cruising in Style with the Solomons Master
Without doubt, the best way to experience the Solomon Islands is by liveaboard. Master Liveaboards operates the 112-foot, steel-hulled Solomons Master, catering to a maximum of 16 guests in eight well-appointed and spacious rooms. Each cabin benefits from en-suite bathroom facilities and individually controlled air-conditioning.
Offering four dives daily with their team of experienced guides, the vessel has a large dive deck with individual setup stations, under-bench storage, and an entry platform and tenders at the rear. The boat is fully equipped to cater for recreational, technical and rebreather divers. Guests enjoy a spacious indoor dining room and lounge to relax, while photographers are well catered for with a camera station complete with numerous charging points and storage areas.
Master Liveaboards run a variety of itineraries in the Solomon Islands, and diving is awesome year round. During the dry season, between April and October, winds can be slightly higher, while November to March welcomes the rainy season, which is noticeably more humid. We visited in late January and experienced warm, smooth seas and excellent visibility underwater.

The Solomons Master is a luxurious liveaboard offering the perfect way to enjoy the Solomon Islands
Rumbles from the Deep
Aptly named Kavachi Korner for good reason, the area around Kitcha Island is a dive like no other. Although 25 nautical miles away, the rumble of Kavachi captivates divers with explosions that cannot only be heard, but physically felt underwater. One of the most active submarine volcanoes in the Pacific, Kavachi has erupted at least eight times since 1939—most recently in May 2022—giving way to new islands of lava that appear above the surface, only to crumble after a few months, retreating back into the sea.
In truth, while the dive site is captivating, with giant sea fans dominating the substrate, it's the rumbling of Kavachi itself that is the standout, capturing your attention throughout the dive. But it's not just the sound of the volcano that allures and intrigues. In 2015, an expedition led by National Geographic grantee Dr Brennan Phillips dropped cameras into Kavachi's crater. What he discovered was a revelation: reef sharks, silky sharks, hammerheads, and scalloped hammerheads thriving in Kavachi's super heated core—prompting the team to name the place "Sharkcano." While baffling to scientists, it appears these sharks have adapted to not only survive, but also thrive in this hot, hostile environment.

Giant sea fans dominate the seascape in Kavachi
Caves and Chasms
One of the most ethereal dive sites in the Solomon Islands is the 300-foot chasm of Leru Cut. It offers limitless opportunities for underwater photography: You could spend hours watching and waiting for the light to penetrate deep into the blue. Even on a cloudy day, you'll be captivated by the site's intense blue flame. At the nearby Custom Caves, light beams penetrate to the sea floor, creating a shaft of white light that you imagine could beam you up to another universe.
At the alluring Cathedral at Mbulo Island, a wandering sequence of cuts and crevices leads you to bathe in celestial rays of light. The dive site has four unique caverns, where the fervor of sun rays continually shift throughout the dive. We can't work out what we like the most. Is it the meandering and deep exploration of the caves themselves? Or the bizarre feeling of ascending into a mirror pond in the jungle, where birdsong and fresh and salt water meet.

Levitating at Leru Cut in the Russell Islands

Diver sillhouette at the Cathedral, Mbulo Island
Sunken Warriors
The Solomon Islands is known for some intriguing WWII history dives, from seaplanes and submarines to cargo ships, barges, ammunition, and a plethora of jeeps, trucks and other giants of war. To glimpse these sunken warriors is humbling, albeit a poignant reminder of the devastation of war.
Following their attack on Pearl Harbor on December 7th, 1941, the Japanese Imperial Navy occupied scores of islands throughout the Western Pacific Ocean, including the Solomon Islands. Japan's territorial expansion was strategic—their ultimate aim was to occupy Australia and the west coast of the United States. It would take Allied triumphs during the Battle of the Coral Sea (May 4th–8th, 1942) and the Battle of Midway (June 4th–7th, 1942) to halt the advance. With the loss of four major aircraft carriers, the Japanese could no longer mount large-scale offensive campaigns. The Allies could now take back the Pacific.
The Battle of Guadalcanal saw six months of savage fighting from August 7th, 1942 until February 9th, 1943. The losses during the Guadalcanal campaign were such that the waters of the north coast of the Solomon Islands are referred to as the "Iron Bottom Sound." The area around Gavutu Island is home to at least 13 known Japanese Mavis planes and one American Catalina plane. At 100 feet, you'll find a four-engine Japanese Mavis seaplane sitting upright. The plane itself is intact except for its starboard wing, which is believed to have been bomb blasted.

A fully intact Catalina seaplane sits on the reef at the Nggela Islands

Flanked by Hai Island's gorgeous mangrove forests, you'll find White Beach. Although not white at all—this was the location's code name during WWII—the area was home to a substantial American supply base. When troops finally departed at the end of the war, they pushed everything into the sea. Today, you'll find an artificial reef of trucks, jeeps, tractors, bulldozers, and scores of ammunition. If you are patient, in the shallows by the island, you'll see archerfish loitering in the mangrove's gnarly roots. They're known, of course, for their skill in taking down insect prey from the trees above by spitting a jet of water—but trying to capture this behavior on camera is futile.

Deep wrecks and artifacts litter the reefs at White Beach, Russell Islands

Wreckage from battle is an eerie reminder of the tragedy of war

Mangrove forests surround White Beach
Natural Beauty and Easy Charm
Without doubt, there are few places where the experience of diving extends to such natural beauty, history, and the opportunity to engage with local people that have a deep connection to their land and waters. You'll find glorious jungle-clad islands of lush green, where cheeky parrots and hornbills observe you from their perch high in the trees, and as you surface from your dive, smiling locals materialize from nowhere.
The islands are a melting pot of diversity. While the population is mostly of Melanesian descent, different island groups have developed their own cultural identities overtime, and on many of the islands you'll also find people of Micronesian, Chinese and European descent. Most Solomon Islanders still observe their traditional ways of life, centered around fishing and farming of fresh produce. You can experience this when visiting a local village—or when the local village decides to visit you!

Traditional dugout canoes, carved out of a single tree, are used to travel between islands

The youngest Solomon Islanders are always ready to pose for pictures

Diving in the Solomon Islands is incomparable. Few places are blessed with such beauty and mystery. With its cathedral lit caves and chasms that extend to dramatic walls and pretty coral gardens, and as many WWII wrecks as you'll find in Truk Lagoon, you can't help but be captivated by the Solomons magic.

Sublime surface reflections at the Cathedral in Marovo Lagoon

---
About the Authors: Anita Verde and Peter Marshall have a passion for the planet's wild places, and through their images and narratives hope to inspire better appreciation and protection of the natural world. Based in Melbourne, Australia, they have professional backgrounds in tourism strategy, environmental sustainability, and government relations. When they are not underwater or on a mountaintop, they also work professionally as strategic consultants, advising governments and industry on sustainable destination planning and development, investment attraction, government relations, brand strategy and marketing. www.summitstoseasphotography.com
RELATED CONTENT
Be the first to add a comment to this article.
Newsletter
Travel with us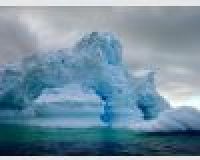 Antarctica
Plan Your Adventure >
Featured Photographer Tanya Burnett
Expert Photographer
Starting with a passion born from a youth spent in the warm waters of the Caribbean and matured by a master in dive business and a minor in photographic technique at Miami's Barry University, Tanya has never strayed far...