Travel
Sipadan and Beyond with Seaventures
Sipadan's school of bigeye trevally is so big it has a global reputation

Planning a dive trip, especially one where you have the relative assurance that you are going to tick the boxes of your mental shot list, can be really taxing. Choosing a destination, whether to stay in a resort or on a liveaboard, what season is best, what the tides are up to, and then there is how much time you intend to spend diving and, of course, the cost of it all.
If only there was a remote set of islands with predicable diving year round that can be easily reached from land but also far enough into the open ocean so that it attracts masses of schooling fish, sharks, turtles, and fringed by a bustling reef system while offering world-class muck diving, a cave system, and comfortable, affordable accommodation. Oh man, that would be sweet, but surely it's too good to be true? Fortunately, a place like that does exist: It's all there around three little islands called Mabul, Kapalai, and Sipadan.
Before I say anymore, allow me to take a moment to provide a little validation regarding the claims I will soon be making about just how awesome the diving and underwater shooting opportunities are. For all you know, I just got a free dive trip and I'm obligated to paint a pretty picture. Let me assure you that this is not the case, and to prove it, I'll share this juicy bit of industry gossip: When the BBC needs sequences featuring idyllic tropical reef scenes with walls of fish schooling over a beautiful coral reef while sharks and turtles swim in and out of the chaos, they send their camera crews to Sipadan. The marine life is so abundant, predictable, and apparently comfortable in front of the camera that it's one of the few places on the planet where scenes like this are almost guaranteed. So there you have it—irrefutable proof that Sipadan rocks! Now, let's get on with it.

The tornado is just one of the many shapes the famed Sipadan barracuda make

Sipadan and its neighboring islands sit just off the eastern coast of Malaysian Borneo in the Celebes Sea. In order to get there, you'll need to fly into a little airport in Tawau, which is a quick 45-minute flight from Kota Kinabalu and under three hours from Kuala Lumpur. Once you arrive, you follow the nice man with your name on a placard into a comfortable van organized by the resort that does the hour-long drive to the coastal town of Semporna, the jumping off point to the islands and resorts. The last leg of the journey is a 30-odd-minute speedboat ride, again organized in advance by your resort, to the small island of Mabul, where you're staying. It may sound like a bit of a trek, but everything is so well organized that if you take the morning flight, you'll be having lunch at the resort with time for two dives that same afternoon.
Up until 2004, you could actually stay on Sipadan itself. However, the Malaysian government made a very wise move to protect both the marine and terrestrial life on the small island. All the dive resorts were duly moved about 45 minutes' boat ride north onto the neighboring island of Mabul—which already had an established local village along with some excellent diving. This transition was a win-win: Sipadan became a marine protected area, while Mabul acted as the perfect central hub for the all the great diving in the area by hosting the different dive resorts. Well, all but one.

Once you've had your fill of the shoals of fish, spend some time exploring the reef, as it offers some exceptional wide-angle scenes
Rig a Jig Jig and Away We Go
As you approach Mabul from Semporna by boat, you can't help but notice an unusual structure standing—not floating—several hundred feet off of the island, with multiple bright orange pilings reaching up higher than the island's tallest point. This giant steel structure is actually a decommissioned oil rig that was barged over from Singapore and eventually made its home just off of Mabul's white sand beaches to be transformed into one of the coolest and most unique dive resorts anywhere in the world.
Seaventures—typically known as "The Rig"—functions just like any other well-organized dive resort, but with a few added bonuses. The main level boasts a spacious full service bar and restaurant with spectacular food and 360-degree views of Mabul and the infinite sea beyond. You'll also find the large staging area for your dive equipment on this same level as well as a camera room. And while a decommissioned oil rig may not seem a likely place to offer facials and mani-pedis, this one does, along with various other luxurious treatments, in its integrated spa.
If a full body massage isn't your preferred method of relaxation after a solid day's diving, then maybe the games room with its dartboard, snooker table, and table tennis is better suited to your post-dive activity preferences. Or, if you're like me and are rubbish at billiards and can't sit still for more than five minutes no matter how relaxing the massage may be, grab a couple beers from the bar and head up to their massive sun deck for some nighttime photography.

A typical scene at the house reef under The Rig: These little wrecks are chock-full of fish, an all-you-can-eat buffet for ambush predators

Diving from The Rig couldn't be made easier or more comfortable. The size of the structure is big enough so that you don't ever get that confined feeling you can get on a liveaboard, but you can still enjoy the same sea breeze you get on a boat—and without the jostling from the waves. The rooms, which are very quiet and comfortable, are also just a short walk away from where you suit up for a dive. If you forget your memory card in your room, as I usually do, there is no running down a sweltering jetty in a 5mm wetsuit and back—just a quick pop upstairs.
The absolute best thing about diving with Seaventures though isn't the all-you-can-eat BBQ buffet or the fact that it's the only dive resort of its kind. No, hands down, the coolest feature about The Rig has to be the giant hydraulic elevator that lowers you into the water for your house reef dives below the structure—and brings you back up again!

Though the macro opportunities tend to be the main focus around Mabul, the little island does have some lovely reefscapes, too
Mabul and Kapalai: Coral, Muck and Strange Structures
While the diving around Sipadan tends to be the main reason for divers to come to the area, the dives around Mabul—under The Rig—and the nearby island of Kapalai really are outstanding. Stepping off the hydraulic elevator and descending beneath this amazing structure is an experience in itself. The vertical steel pilings have created a safe haven for schooling fish like batfish and snapper while the mucky substrate is home to an array of wonderful critters like flamboyant cuttlefish, crocodilefish, various frogfish, and nudies galore. Seaventures has also created somewhat of an artificial reef by placing several old boats on the bottom, an assortment of old rig machinery, and even what appears to be a child's play fort, all of which are packed with glassy sweepers and an assortment of lurking ambush predators. The best part? As guests of Seaventures, you are allowed unlimited dives below The Rig whenever you want!
Mabul's dive sites offer everything from very nice shallow hard coral reefs abruptly dropping off into walls, to excellent muck dives with ghost pipefish, pygmy seahorses, blue-ringed octopuses, and endless nudibranchs. Some of my favorite areas to dive in Mabul are the artificial reefs that the different resorts have set up on the clean white sand. Some are old sunken boats, while others are more elaborate contraptions, with ropes and multiple levels. The structures are set apart from each other and linked by guide ropes, so you can move from one to the other easily. Whatever the shape or size of the structure, marine life flocks to them as they are refuge from the open blue water where pelagic predators patrol.

A pygmy cuttlefish tries to camouflage itself in one of the billion crinoids that decorate the artificial structures around Mabul and Kapalai

The white sand around Mabul may seem barren, but you would be surprised how much life can actually be found within it

Whether you're diving on one of the reefs, walls, or these abstract structures, you're sure to see multiple enormous green sea turtles. The beaches of Mabul are nesting grounds for these gentle armored giants, and during the day they are usually sleeping in or on one of the structures or the reef. I've seen my fair share of big turtles over the years, but none of them has ever compared to the giant females I've come across off Mabul.
Less than 15 minutes' ride southeast of The Rig gets you to the sandbar known as Kapalai—though you probably won't be able to see the sandbar as a large stilted resort has been built around it resembling a sort of luxury water world. Because the sandy substrate is unsuitable for coral growth, Kapalai has little natural reef of its own, and it's presumably why the resort put so much effort into building one of the most elaborate artificial reefs I've ever seen. Beneath the surface, you'll find what can only be described as a village. Dozens and dozens of little houses with pitched roofs have been set next to each other to form a little neighborhood with alleyways and streets which you can dive through.

Kapalai's artificial reef, which is really more of an underwater neighborhood, is the perfect place for unusual wide-angle images as well as some exceptional macro photography

Schools of fish use Mabul's artificial reefs as safe haven while turtles use the structures as resting areas

Sprouting up from the village are two 35-foot rectangular pillars with a rope bridge joining them together—basically a miniature replica of London Bridge built from steel, wood, and lots of thick rope that sits at 50 feet beneath the surface. Since these are the only solid structures within the vicinity, all the marine life in the area congregates around them. Crinoids of every color decorate the houses, while ghost pipefish and frogfish sit patiently waiting as they set up their next ambush. Inside the buildings, you'll find little schools of batfish and even a couple of giant groupers staring you down, while the open blue water is a flurry of mobbing silversides trying to escape the jaws of the predatory jacks.

Crinoids spill out of the artificial reef around Kapalai as a diver investigates the two towers that I've started calling "London Bridge"
Sipadan: Stupendous Schools and Terrific Turtles
Before getting into the wonders of Sipadan, there are a couple of things you should know first. Unlike Mabul and Kapalai, Sipadan is a marine protected area (MPA) with some fairly strict rules in place to keep it in its most pristine state. First of all, the MPA mandates that a maximum of 120 divers (and/or snorkelers) are allowed to dive around Sipadan each day. Every dive center owns a number of permits, which dictates how many people they can take diving at Sipadan each day, so it's generally a good idea to go with a resort that has more permits.
While the standard for just about all the resorts is three day dives at Sipadan, Seaventures offers two bonus dives each day, giving you the opportunity to do a total of five day dives—where for the last two you have the whole island to yourself. Being able to do five dives not only lets you see the changing behavior of Sipadan's marine life through the day, but it also puts you in the water for that stunning dappled light of the morning and late afternoons.

There's no shortage of turtles in the Sipadan-Mabul area—so many, in fact, that regular squabbles occur over whose turn it is to enjoy a spa session at one of the many cleaning stations

From the surface, Sipadan looks like most idyllic of tropical islands. Encircling the little island is a beautiful white sand beach with the unmistakable tracks from several sea turtles' midnight nesting adventures. Occupying the center of the island is a dense jungle, while a single jetty leading to the ranger station is the only indicator of human life. Although the island itself may be quite small, the reef extends much further in all directions and offers a number of different dive sites. With a couple of exceptions, plus one cave where technical cave certifications are required to enter, almost all dive sites can be characterized by a shallow hard coral reef that abruptly drops off into walls extending down some 2,000-odd feet.
Just because most of the sites are similar in terms of topography doesn't mean they are similar in terms of marine life. Some sites offer a fantastic reef experience, while others offer more of a pelagic experience where you may spend more time deeper or in the blue. Whale sharks, mantas, mobulas, and even schooling hammerheads are not uncommon blue water surprises at Sipadan—even if they aren't as predictable as some of the encounters with other marine inhabitants. What Sipadan is most famous for though are its massive schools of fish, its reef sharks, and its abundance of giant green sea turtles.

My best buddy films the impressive arching school of jacks at Sipadan

Jack fish have always been one of my favorite schooling fish to photograph. The dense and well-choreographed formation make for a constantly evolving subject

Like the schooling fish and turtles, there are sharks aplenty, with the most abundant being the whitetip reef sharks

As you approach the sites, your dive guides will most likely be searching the reef's edge until they find the giant dark shadow they've been looking for. This shadow could be one of three things: a giant tornado of barracuda, a huge wall of bigeye trevally, or hundreds of grazing bumphead parrotfish. Each of these unique schools has its own reputation for being one of the largest of its kind. As far as I know, there are only a few other sites in the world with schools of these particular fish in a similar quantity, but none of these places offers the possibility of experiencing them all in one dive!
The enormous parrotfish, which behave more like wild buffalo, roam back and forth between the sites as they graze on the hard corals. One minute you're drifting along with a turtle and the next you're caught in the middle of a stampede of these beasts as they move to the next grazing area, leaving you stunned and lost in an opaque cloud of their sandy excrement. The bigeye jacks have always been one of my favorite species of schooling fish—the way they arrange themselves in such a unified manner to form those incredible, constantly evolving shapes. The famed school of jacks occupying the shallows at Sipadan is no different, just on a much more impressive scale. It's so dense at times that you won't be able to see the turtle or whitetip coming straight towards you until the shimmering wall of fish suddenly explode as it pushes its way through. The hardest part about diving Sipadan is knowing when to move on. For me, it took some serious will power to not just spend the entire dive with the jacks.

This school of bumphead parrotfish—arguably some of the most unusual fish in the ocean—must be one of the largest of its kind. They are generally found in the shallows and quite easy to approach if you're careful

Aside from the wondrous schools of fish, Sipadan is also a great place to experience the natural behavior of the hundreds of green sea turtles that live on its reefs. Sea turtles are not uncommon visitors to tropical reefs around the world, but I've found in many places they tend to just sort of meander along. While my visit wasn't the time of year for their impressive mating behavior, which is known to occur around the island, we were able to watch them go about their comical cleaning routine, which happens on a daily basis all year long. If you've seen the BBC's Blue Planet II, you might remember the sequence where multiple turtles jostle for position on their favorite cleaning station. Well, that very same cleaning station just happens to sit at Sipadan at around 40 feet, and it's known as Turtle Rock. All day, the turtles park themselves in the divot they've worn into the coral block over time as blennies and other reef fish polish their shells free of algae. And, like we saw in that mind-blowing TV series, just whose turn is next at the turtle spa regularly results in territorial squabbles that are great fun to watch.

A quick look at what diving from a decommissioned oil rig around Sipadan, Mabul, and Kapalai is really like!

There is so much to be said about diving Mabul, Kapalai and Sipadan from a pimped-out oil rig (complete with a dive elevator) that a single article hardly does it justice. The one thing to know is that this area really does have something for everyone, and not in any sort of mediocre fashion.
If you're one of those people who loves nothing more than to sift though the muck and reefs for those hard-to-find nudies and other unique critters, there is enough to keep you going for weeks around Mabul and Kapalai. If it's more big animals and reefscapes that float your boat, there is no better place to spend your time than Sipadan, the island where the most reputable underwater production companies send their teams to capture their own epic reef scenes. The bottom line is, if you need an affordable dive holiday with world-class sites, there aren't many places that can compete with this idyllic little corner of Malaysian Borneo.

There's no better way to capture a massive school of jacks just below the surface than with the dappled light of the late afternoon
RELATED CONTENT
Be the first to add a comment to this article.
Newsletter
Travel with us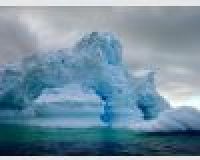 Antarctica
Plan Your Adventure >
Featured Photographer
Viora Alessio
Expert Photographer
Born in 1965 on the side of Lake Orta near the Alps Alessio can easily reach Lakes, Rivers and the Sea within one hour – and still be on the snow for more than 90 days a Year ! Alessio started taking pictures in 1983...