Travel
Shooting Across Japan: 10 Top Underwater Photography Sites

The many islands and coastlines that make up Japan beckon divers of all levels. They are home to the greatest diversity of large and small life forms on the planet. How can you assess whether a dive in the blue with bottlenose dolphins is better or worse than a drift across a fantasyland reefscape inhabited by millions upon millions of fish resplendent in all the colors of the universe? There are countless sites that are known to be great for underwater photography. The impossible mission that we choose here is to pick just 10. So remember, there are many more but these prime diving and snorkeling sites will be a great start to seeing Japan's ocean world.
Japan consists of 6,852 islands, including the four main islands of Hokkaido, Honshu, Shikoku and Kyushu. The ama ("sea women"), the professional Japanese female divers, have been the country's most famous divers since recorded history. Another pioneer was Watanabe Riichi. In 1918, he developed, manufactured and actually dove his fully operational scuba unit almost 25 years prior to Cousteau. Diving and the ocean have always been part of the culture, from the amazing cuisine to NHK TV being the first to film giant squid off the Ogasawara Islands. The sea and Japan are one.
1. Ogasawara: Snorkeling with Dolphins
The Bonin Islands, better known around Japan as the Ogasawara Islands, have become famous as a refuge for marine and bird wildlife. They are sometimes referred to as "The Galápagos of Japan." People come to see and interact with humpback whales, spinner dolphins, bottlenose dolphins, sperm whales and occasionally spotted dolphins, short-finned pilot whales, whale sharks and other pelagics. But squid, ragged-tooth sharks, sea turtles and amazing reef and rock formations make this a unique place. In 2011 the Ogasawara Islands were added to UNESCO's World Heritage List.
All-day dolphin watching and swimming tours for bottlenose and spinner dolphin pods are offered in Ogasawara, and this dolphin hunting can also be done in-between dives. This is special as many places in the world do not allow in-water dolphin and human interaction.
Dolphin snorkeling is legal here and it's a real adrenalin pumper. You hang off the back dive step of the boat and get up ahead of the pod. You are given the go sign and snorkel toward the pod, hoping they will want to slow down and play or interact with you. Bottlenose dolphins are more likely to be approached than the spinners. They can even be seen when you are on scuba, whereas the spinners don't seem to like divers as much.
Tip: Use sturdy fins that propel. Even when a dolphin moves slowly, it is still moving along at a pretty good clip. Kicking quickly and keeping up, you can get some nice shots. Also, be prepared to get in quickly when the captain says "Go!" Dress for speed.

A snorkeler cruises with the dolphins in the waters of the Ogasawara Islands
2. Tateyama-Ito: Shark City
Tateyama-Ito is a very small and quaint Japanese fishing town. But it has a special attraction in a dive site known as Shark City. Though it is near Tokyo, the big city holds no presence here.
Ito is open to the sea and has become known as a spot where divers can enjoy sharks safely. The boat leaves the port here and it is but a five-minute ride to a dive site of rocky reefs and terrain that is famous for its shark tornadoes and dancing stingrays.
Shark City is the result of the work of the man who has the diving permits for the signature dives in this area, the shark dive and the Mola mola dive: Mr. Shiota of dive shop Bommie thought perhaps he could create a dive by luring sharks away from the fishing ground using bait. Now, a new, exciting shark and stingray dive was born.
Tip: There is a lot going on. It's like Cayman's Stingray City with sharks added. So use a wide-angle lens and position your strobes carefully to lessen backscatter and evenly light the passing sharks and rays.

Shark City is a bustling metropolis that is a must-visit for wide-angle shooters
3. Osezaki: Muck Mecca
You know you're in Japan when you can dive and see Mt. Fuji. A mere two-hour drive from Tokyo brings you to Osezaki, the very slender cape at Suruga Bay at the northwest the end of the Izu Peninsula. As the cape plays the role of a breakwater, the inside of the bay is calm throughout the year, with rough dive days a rare thing.
According to a survey by the Kanagawa Prefectural Museum of Natural History, more than 600 fish species have been confirmed here. Suruga Bay is the deepest bay in Japan, plunging to 8,000 feet (2,500 meters), and divers sometimes see deepwater fish in the shallows near Osezaki. The biology of the area is fascinating.
At Osezaki, the ocean floor is sandy and great for weird and wonderful critters. Look for lefteye flounders and stingrays which gaze up from the bottom—if they see a diver, they may scurry away in a cloud. Also look out for frogfish awaiting a meal using their lures. There are varied sizes and colors here—white, yellow, orange, and black.
Tip: This is a great macro site, but be prepared for shooting small critters in a silty environment by moving slowly to minimize backscatter.

A white frogfish goes for a stroll in the muck
4. Mikurajima: More Dolphin Snorkeling
Mikurajima's terrain is best described as vertical—making one wonder how the first people even landed here. Rugged as they come yet beautifully forested, Mikurajima is a small, yet spectacular, piece of Tokyo real estate known for deep forest—and dolphins. Mikurajima pokes up high above the sea in the Izu Island chain.
Marine life enthusiasts come to Mikura to see the large group of bottlenose dolphins. This place is rich in sea life and the dolphins thrive here, finding an abundance of food in the deep waters just off the island, while the steep cliffs offer shelter from inclement weather. As the ship arrives, countless seabirds steal fish from the water.
The Dolphin Communication Project is a wonderful group that tracks the 200-plus dolphins living around the island. Boats go out three or four times a day. The dolphins are a good size and appear to be well fed.
Tip: Be prepared to do multiple drops, as the dolphins don't always stop to play, but when they do, it is a magical experience. There are also beautiful beds of swaying seagrasses that are mesmerizing. Definitely wide-angle country.

The island of Mikura is a well-known haven for bottlenose dolphins
5. Owase: Gyosho Artificial Reef
Owase is a little fisherman's town located in the southern part of the Kii Peninsula, at the center of the main island of Japan, about 125 miles (200 kilometers) from Osaka and about 310 miles (500 kilometers) from Tokyo. Thanks to the Kuroshio Current, which runs near the coast, Owase enjoys a warm climate throughout the year.
Just an eight-minute boat ride from the harbor, Gyosho is probably the most popular dive site in the area. This artificial reef was set up to lure large migratory fish. A large number of concrete blocks have been placed on a sandy bottom and soft corals have taken hold, making the reef popular with fish and macro life.
Small creatures including nudibranchs, seahorses, frogfish, and anemone shrimps inhabit this spot so macro photography is a blast here. The mid-structure also has cardinalfish, horse mackerel and lyretail anthias. Large painted sweetlips, filefish, lionfish and, in winter, John Dory fish also make a showing.
Tip: Wide-angle and macro can both be done here so be sure to plan plenty of dives.

At Gyosho, keep your lenses peeled for photo subjects in every crack and crevice
6. Kajika: Something for Everyone
Near Owase, Kajika is a 30-minute drive away. This tiny fishing village has a dive center called Kajika Diving Service, managed by the affable Mr. Nakamura. The area is surrounded by many peninsulas and islands, so the ocean is usually protected and calm here throughout the year. Visibility is good as there are also no rivers in the area.
There are six sites in the U-shaped bay. Each one is within five minutes by boat from the little harbor. Although the landscape above isn't that exciting, the seascape is rich and varied. On the shallow rock shelves, communities of sea anemones spread like flower gardens. On the sandy seabed, big and middle-sized fish like Japanese bullhead sharks and stingrays rest on the sea floor. It is also a haven for macro subjects like nudibranchs, shrimps and crabs.
Tip: This area is not visited as much as other villages so you can have the whole site to yourself and have plenty of time with your macro subjects.

All creatures great and small can be found at the unassuming Kajika
7. Okinawa: Sunabe Sea Wall
This is a very popular area on the Okinawa main island. Sunabe is a shoreline shopping area and residential community full of dive shops, tank rentals and filling stops, restaurants, izakayas and small hotels. It is one of three districts of Chatan, a trendy town of about 26,000 people an hour or less (depending on traffic) from downtown Naha.
In general, currents around the sea wall are mild, with many of the dive sites in the area accessible when conditions at other popular sites are not so favorable. Walk-in site names along the wall include Junkyard, Seaside Palace, and Curry House.
Over the reef there is a slope that leads to finger reefs and coral areas with soft coral gardens. Look for cuttlefish, shrimps and squids. Molluscs like Triton's trumpets, cowries and murexes are all commonly seen.
Tip: Pretty much any point along the sea wall is open for exploration. Diving is generally shallow and every dive is different, so both macro and close-focus wide angle work well.

Do a night dive at Sunabe Sea Wall for some unusual photo opportunities
8. Okinawa: Maeda Point
You can't say you have dived or snorkeled Okinawa unless you've been to Maeda Point. This is where literally planeloads come every weekend to do all kinds of diving, instruction and snorkeling. It is so popular, there's a gated pay parking lot and a huge food and change facility on the grounds with a nice sheltered overlook of the entire bay.
Entry is easy with a wide set of stairs leading down the cliffline to the ocean. In late June and July, there are beautiful silver swirls and clouds of sardines and other baitfish attracting predators and even dive-bombing seabirds. Save some energy for the exit and the climb back up the stairs.
Tip: While busy with divers, there's lots of fish, so set your camera up for some portaits of moray eels, sea snakes, clownfish, lionfish, shoals of squid, and large batfish schools.

A visit to Blue Cave isn't complete without a dramatic sea snake portrait
9. Ishigaki: Manta Scramble
Ishigaki isn't a highly populated island with maybe 50,000 permanent residents, and people are friendly and even a bit shy. Small pubs and eateries line many streets and kids play baseball or ride their bikes. This lush and hilly island is also good for bike riding and lots of other water and land "sun and fun" sports.
Manta Scramble comprises lots of high-rise coral heads separated by deep valleys. While the cleaning stations that attract the mantas are located largely on the tops of these big coral structures, the deep valleys in between let divers move slowly from one cleaning station to another as the mantas move around. It is indeed a bit of an undersea scramble to get to a site and settle in without disturbing the mantas, so it is pretty aptly named.
Tip: Stay still and low to the reef and use your wide-angle setup. The mantas are beautiful and graceful and will come close if not chased.

If you love capturing manta rays, Ishigaki should be high up on your list
10. Yonaguni: The Monument
Yonaguni is a majestic little outcrop about as far west as one can get in Japan. In fact, Cape Irizaki, the western tip of the island, is the westernmost point of Japan. You can see Taiwan on a clear day. The charming island is home to just three small villages and features a rocky, rugged coastline that looks like something out of Jurassic Park.
Kaitei Iseki is the famous underwater monument found by Aratake-san. If the monument is indeed man-made or modified by man, that would date it back to the last Ice Age, around 10,000 BC, when the sea level was 135 feet (40 meters) lower than it is now and Yongunijima was part of a land bridge connecting Japan, Taiwan and the Chinese mainland. This would make the monument the oldest man-made artifact on Earth, significantly predating the pyramids in Egypt. One can see why this has sparked quite a bit of interest and debate.
Sou-Wes Dive Center founder, the always affable Kihachiro Aratake, discovered the mysterious underwater monument off the coast of Yonagunijima in 1986.
Tip: Use a rectilinear wide-angle lens—as opposed to a fisheye—to capture an undistorted perspective of this huge monument. Also keep an eye out for seasonal hammerhead sharks, sea turtles and fish schools at this special place.

Whether it's formed by man or nature, the Yonaguni Monument makes for unique images

---
For more about Japan's best dives, check our Tim Rock and Noriyuki Otani's book "The 50 Best Dives in Japan," which is available as an e-book through Apple iTunes and as an e-book and print book on Amazon.
The title is one of a series that includes The 50 Best Dives in the Philippines, The 50 Best Dives in Indonesia, and The 50 Best Dives in Micronesia. The fifth book in the series, "The 50 Best Dives in Hawaii" by Tim Rock and David Fleetham, is due out in June, 2020.
And if you're an underwater shooter headed to Indonesia or Micronesia, be sure to read Tim's DPG excellent articles "Shooting Across Indonesia: 10 Top Underwater Photography Sites" and "Shooting Across Micronesia: 10 Top Underwater Photography Sites."
RELATED CONTENT
Be the first to add a comment to this article.
Newsletter
Travel with us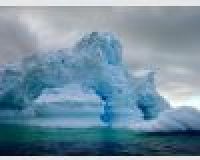 Antarctica
Plan Your Adventure >
Featured Photographer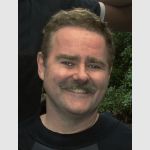 Scott Bennett
Expert Photographer
When he isn't applying his creative skills to one of the animation projects he's working on, Canadian Scott Bennett can frequently be found behind the lens of a camera. While on an extended business trip in the...