Travel
Shooting Across Guam: 10 Top Underwater Photography Sites
By
Tim Rock
, August 8, 2021 @ 06:00 AM (EST)

Sandwiched between Micronesian diving hotspots like Palau and Truk Lagoon, Guam sometimes gets overlooked as a dive destination. But people might be surprised when they hear about the diversity of Micronesia's largest island. Guam hosts over 500 species of hard and soft corals, and boasts around 1,100 fish species and 1,600 kinds of mollusks. Add to that five World War II shipwrecks as well as a WWI wreck and lots of planes and other remnants, steep dropoffs, a large, protected coral-filled harbor, and an outer barrier reef island. Plus, Guam has warm and clear water.
Guam is located roughly 50 miles away from Challenger Deep in the Marianas Trench. People on Guam joke about it being the top of the highest mountain in the world! While Guam does have some wild and deep dives at each end of the island, like Cocos Wall and The Pinnacle, we'll list here great sites that consistently provide wonderful photo opportunities.
The beauty of diving and snorkeling Guam is that many of the sites are easily done as walk-in dives, especially at Piti Bay and Tumon Bay, which are established marine preserves. As Micronesia's "biggest" island, Guam is only about 30 miles long and 10 miles wide, but it has amazing fish diversity, making it a favorite for fish photography. Night dives can be very productive as well. During our COVID lockdown, we were still able to snorkel for exercise, and after some restrictions were lifted, also boat dive. So I took many opportunities in the last year to visit my favorite spots—listed below. On your next trip to Micronesia, stop off a few days and see what the diving is like "Where America's Day Begins"!

Guam has a resident manta ray population of around 50 rays that can be seen feeding on the surface at various spots along the west coast. Recent tagging by biologists is hoping to reveal more about the habits of this unique group, including the possibility of migration of some of the rays between islands

Guam has its own set of "rock islands" along the northwest coast at Hila'an Beach. Snorkelers can enjoy drifting between these limestone gems looking for juvenile fish that hide in the small corals of the inner reef
1. Gun Beach
Located at the far end of the Tumon Bay Marine Preserve—yes, there's a WWII Japanese gun on this beach—a short swim through a cut gets you to the open ocean of the Philippine Sea on Guam's west coast. Here, we see large schools of goatfish, humpnose surgeonfish and convict tangs. This is also a good place to see some of Guam's mantas, especially around the time of the full moon when fish spawn. One usually sees a green sea turtle or four while diving the coral gardens at the south. Macro lovers will get a kick out of the orange-spotted blennies near the cut. You can kayak dive here, too.
Tip: Get to Gun Beach early before the sun rises over the central hills to get beautiful light here. Fish visit cleaning stations early in the morning and sleeping turtles can be spotted dozing in the hard corals.

This school of odd-looking humpnose unicornfish like the inner reef surf zone in the mornings at Gun Beach and will move to deeper water during the day
2. Tumon Bay
I have been enjoying Tumon a couple times a week during the pandemic this past year, exploring with fins, snorkel and GoPro the many areas in the large and shallow inner bay. The north end is a shark nursery and baby blacktips can be seen near a small limestone cave. Nurse sharks, young eagle rays and marbled rays all come in. Cownose boxfish can be found in front of the Outrigger beach. I have also seen frogfish, whitetips and snake eels in the bay. Over the reef, adult blacktips, green sea turtles, mantas and schools of whitespotted surgeonfish are all here. Tumon is the Waikiki of Guam, with a large sandy beach and many hotels lining the bay. But more than 200 fish species thrive in this unique marine protected area.
Tip: Visit Tumon Bay's southern end at high tide to see lots of beautiful hard corals, shallow staghorn patches and plenty of fish. The high tide brings in clear water and allows access to reef areas too shallow to snorkel at low tide.

The bay has a couple of large schools of convict tangs. These herbivores can be seen marauding as an aggressive gang looking for patches of algae to descend upon
3. Piti Bay Marine Preserve
Of Guam's five preserves, Piti Bay may be the most popular for freedivers, snorkelers and divers. The Fish Eye Undersea Observatory has a long pier that goes out to a sinkhole in the inner reef. It is about 30 feet at its deepest point in the "bomb hole" and holds beautiful hard corals. Green sea and hawksbill turtles love this spot and another hole nearby. Blacktips come in early morning and again in the evenings and can be seen in groups of as many as eight. Squid schools are also common. The outer reef has a large cut and coral-lined channel, and marbled rays, pink whiprays and eagle rays love the sandy seafloor.
Tip: Many people head for the main sinkhole area—sometimes called the "bomb hole," as this beach was a WWII invasion site—and then they swim around the undersea observatory. But there is actually another sinkhole just south of the pier surrounded in corals that can have sleeping green and hawksbill turtles and a school of squid as well a lush soft coral growth.

Koko, a green sea turtle with a beautiful shell, became a favorite for snorkelers to see and a great photo subject while she lived for many months in the bay. Other turtles have now taken her place
4. Piti Channel/Outhouse Beach
Located at the far end of the bay, this man-made channel is probably 12 feet at the deepest point and not very wide, though it does get deeper as it nears the outer reef. This is Guam's answer to Florida's Blue Heron Bridge with lots of great critters coming out at night. Beautiful juvenile flatheads, pompom boxer crabs, juvenile emperors, and the most amazing array of decorator crabs awaits the patient diver. Even seahorses and sea hares have been seen. The nudibranchs here range from tiny to large and beautiful. Stunning red Spanish dancer nudis are a real photo prize in the channel. About a five-minute ride down the road is Outhouse Beach. While the shallows are used mostly for scuba training, deeper slopes lately are turning in a nice array of nudibranchs as well, like mating blue-lined Glossodoris.
Tip: Do this as a night dive for the best results and check the walls of the overpass for decorator crabs and nudibranchs.

These beautiful blue-lined Glossodoris with their frilly mantles can be seen singularly and often laying egg ribbons
5. Tokai Maru/Cormoran
The Tokai Maru was once the fastest freighter in the world, built to hasten the silk supply chain between Japan and America. It was fitted as a warship in 1942 and had a short life as a war participant, being sunk by US submarine torpedoes while at anchor in Guam's Apra Harbor on August 28th, 1943. It came to rest on top of the WWI German freighter SMS Cormoran, a ship scuttled at this same anchorage by its captain when the US declared war on Germany. Thus, Guam has the only site in the world where shipwrecks of two different wars lie touching each other. The Tokai is great for wide-angle photography with lots of open areas around the bridge that let in light. At night, yellow tubastreas blossom on the bow. The Cormoran still has old lion claw style bathtubs and an open engine room.
Tip: If going with a group, try to swim up quickly to the bow to get there first to avoid the silt getting too stirred up by divers and getting in your shots. The gun turret area offers some great photo opportunities, as does the anchor chain that hangs under the bow.

Diver Elaine Kwok surveys the mangled torpedo damage near the ship's bow. The round structure in the background is the turret on which the bowgun once rotated
6. Kitsugawa Maru
Also a victim of WWII attacks, the "Kits"—as the locals call it—sits upright at around 100 feet. While the aft is mangled from the strike that sunk her, the bow is very much intact, with a mast, upright cargo booms and an intact bowgun. The gun turret still has four full boxes of shells. One box has a couple missing and you can sometimes find a resident octopus greeting divers from its volatile home. The bridge area can be explored, too, but is starting to deteriorate from age.
Tip: Unlike the Tokai Maru, the Kitsugawa Maru's damage is all aft. So head to the bow to get that great shot of the upright bowgun and the four boxes of live shells that still sit on the ship's turret

Diver Elaine Kwok swims up to observe the Tubastrea corals growing on the Kitsugawa's bowgun. At night, these corals open up, showing beautiful yellow feeding polyps
7. Gab Gab Beach and Gab Gab II
This reef is accessed from the recreational beach on Guam's US Naval Station or from the harbor by boat. A very popular place for training, freediving, snorkeling and diving, the reef has an array of Porites castle corals that are home to villages of sea anemones and tomato anemonefish. Unicornfish swim in the blue along the slopes. There are several (mainly green) sea turtles that sometimes ignore divers and just keep on sleeping on the coral shelves of this extensive reef. North of the main reef is a large reef dubbed Gab Gab II, where nurse sharks, giant trevally and a school of batfish can be seen. Sea turtles like this reef for its huge elephant ear blue sponges. One can snorkel out to this reef, drop down and dive Gab Gab II, then swim across the channel to the main reef to finish your dive at Gab Gab.
Tip: At Gab Gab Beach, swim right and stay shallow if diving or just snorkel and you should see quite a few turtles. While divers look for them at the 40–60 foot range, they seem to like to rest in the shallows here, blending into the protection of the amazing castle (Porites sp.) corals that thrive here.

Gab Gab II has a number of visiting nurse sharks that come to the reef in the early morning
8. Fingers Reef
As the name implies, Fingers Reef is a series of fairly shallow coral fingers that host a lot of fish. Found closer to the mouth of the harbor, the reef gets a nice tidal flow, so the water is usually clear and the hard corals and various sponges are very healthy. Look for big schools of sergeant major damsels. Parrotfish and yellow trumpetfish also like this reef. Banded Maori wrasse make colorful photo subjects, as do slingjaw wrasse. Green sea turtles can be found resting in the shallows. Along the deeper areas, looks for marauding bluestripe trevally schools.
Tip: Bring a good fish lens for this reef, as the variety is good and there are lots of different subjects to choose from.

One of Guam's more stunning and photogenic angels is the royal angelfish, which can be seen coming out from the hard coral shelves at Fingers Reef
9. Blue Hole/Crevice
Guam's most popular and perhaps most famous dive for tourists, this hole starts along a broad ledge along Orote Peninsula, south of Guam's harbor. Divers enter the hole at 60 feet and descend to nearly 130 feet, exiting a large window to the open sea. There is a deep shelf below and then an abyss. Divers make their way back up the outside wall and look for colorful subjects like squarespot anthias. Whale sharks and sailfish have been seen and photographed off in the blue and tech divers report being visited by bottlenose dolphins. Not far away is another deep novelty dive called The Crevice, which has some nice gorgonian sea fans and lots of turtles and grazing herbivores near the anchorage. Grab some nice fish images before heading up for a deco stop at this spot.
Tip: Both The Blue Hole and The Crevice are deep dives, so head down quickly and then work your way back up slowly to get the most out of perusing the walls and sea fans of these famous Guam novelty dives.

The Blue Hole shaft is quite large and can hold a number of divers who like to drift down from the top, making for nice group silhouettes
10. Agat Bay
Normally calm and protected from the northeast trade winds, Agat Bay was the scene of fierce WWII fighting. Although a lot of the war stuff has been cleaned up, there is still an Amtrac landing craft in the sand at Gaan Point and off Cemetery Wall, a plane down deep off the wall for techies to explore. The bay is also home to a resident pod of spinner dolphins that love to play in the bow wave and wake of a dive boat. If you are diving Gaan Point or Hap's Reef in the bay, you may get buzzed by spinners. Farther south, Coral Gardens has some eagle rays and nice swimthroughs. Nearby, Pete's Reef is a great night dive with rare yellow dwarf lionfish and photogenic commensal shrimp on sand-based sea anemones. Far offshore, sperm whales have been seen annually off this bay.
Tip: Do a slow and easy shore dive to the Amtrac site, as opposed to a boat dive, and enjoy the huge coral mountains found on the swim out. Each one of these wonderful hard coral structures has a resident anemone with clownfish. There's also an old Japanese boat upside-down in the channel shallows to see.

Agat Bay was the scene of a fierce battle during WWII as Marines invaded Guam to take it back from the Japanese. Lots of Amtracs, tanks and even planes littered the shoreline and sea bottom after the war. But after a clean-up effort, only two Amtracs remain. This rather photogenic example sits in a broad patch of sand at the national park's Gaan Point

---

You can read more about Guam diving and also the diving in places like Saipan and Rota in Tim's book "Diving and Snorkeling Guide to Guam and the Northern Mariana Islands." The book is available in soft cover and fixed format e-book via Amazon and Apple Books.

Tim prepares for a kayak dive at Tumon Bay
RELATED CONTENT
Be the first to add a comment to this article.
Newsletter
Travel with us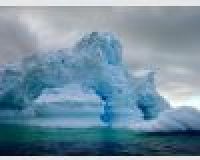 Antarctica
Plan Your Adventure >
Featured Photographer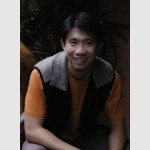 Lawrence Alex Wu
Expert Photographer
Color and light take on new sensations through a lens when combined with water and modern imagery techniques expressing a totally different art form. Alex specializes in creating underwater images as well as multi-media content...