Travel
Shark Ecotourism in Guadalupe

With the sun pushing over the bow of the Solmar V liveaboard, a deckhand readies the day's bait, adroitly sowing yellow line through the pink flesh of a fresh catch. His forearm flexes, with the tattoo of a great white shark etched in ink, and flings the sun-ripened tuna head high into the unseasonably high Mexican waters. On the back of his green T-shirt, a map of the Baja Peninsula is overlaid by bright white block lettering: "WILDERNESS IS THE ULTIMATE LUXURY."
It is this very creed that has lured a dozen adventure-seeking ecotourists to the chondrichthyes-clustered waters of Guadalupe—eyes fixated to the fish head now floating at the surface. Their wetsuits are pulled up halfway to avoid the El Niño heat, while still ready to be donned at a moment's notice. Scads of GoPros tile the green mat of the camera table. Minutes that seem like hours pass with nothing but the squeaking and squawking of gannets to punctuate the silence. And then there's the first fin.
Like marines parachuting out of a plane, the guests suit up into weighted vests, grab the surface supplied air hose, and plunge into the cage in formation. But these divers are a far thought from proficient marines—most have no dive experience out of their introductory training course, while others have no scuba certification at all. And they're all about to come face to face with the ocean's top predator.
For years, shark diving and photography remained a hobby reserved for the globetrotting, seasoned diver. Increasingly, however, the opportunity to swim with and take pictures of sharks is becoming more open to adventure ecotourists, with little to no dive experience. And while the increased tourism traffic is certainly a bonus to local economies in shark hotspots such as Guadalupe, it is the conservation potential of reaching a wider audience that is giving scientists the edge in protecting the biggest predators of the oceans.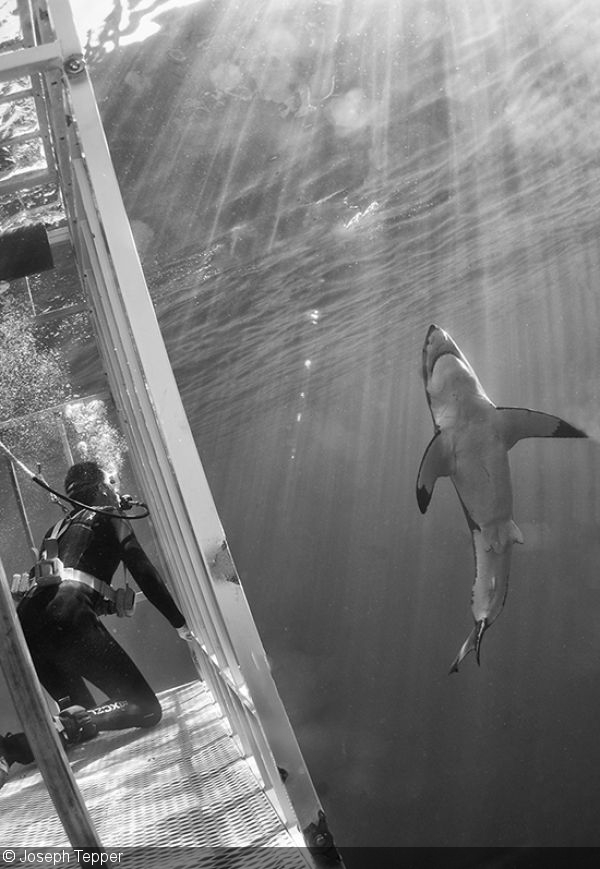 An adventure tourist kneels in awe as a great white shark launches to the surface in hopes of snagging a bite of tuna head

It is no coincidence that recently designated protection areas for sharks overlap with destinations that offer adrenaline-packed encounters. From Fiji, to Palau, the Bahamas and Mexico, the demand for safely run shark ecotourism encounters has pushed local governments to see the long-term economic benefits of protecting these animals. And conservation advocates are excited to engage a wider, non-diver audience to show a less sensationalized image of sharks that can be brought back thanks to the influx of easy-to-use, action and compact cameras.
"My friends think I'm crazy—my family thinks I have lost my mind," says Taylor Kemp, 27, after returning home from that trip aboard the Solmar V. "They can't get over how close and how large the great white sharks are!"

Increasingly, swimming with and photographing sharks is being opened up to non-traditional divers—those who aren't seasoned veterans or who lack a certification entirely

Like so many of the guests aboard that trip to Guadalupe charted by an adventure tourism Meetup group, Ms. Kemp traveled light in the photo gear department—using only a GoPro and Olympus Tough TG-4 to capture snapshots to bring home to friends and family. And that's the beauty of encounters like those in Guadalupe: A tourist need not invest in an expensive setup to bring home quality images.
"[They were also impressed by] the quality of footage I was able to get: action shots, photos with the sharks in the background, selfies, and images taken from the boat," says Ms. Kemp, whose only other shark experience logged is of a much smaller reef shark in Thailand.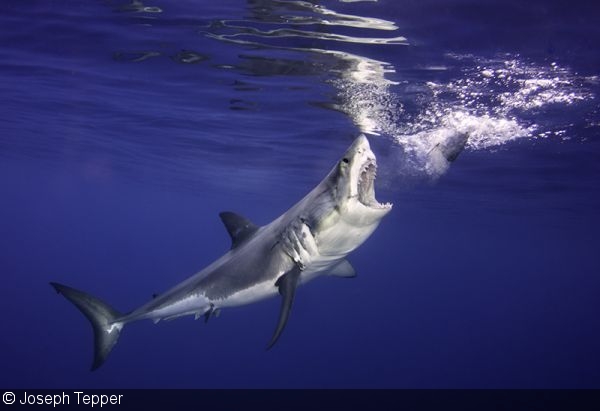 Friends might worry about their sanity, but ecotourists long to spend time immersed in the wilderness. What better way than to come face to face with sharks?

The so-called selfie crowd has become a focus for shark ecotourism operators such as Solmar V, who hope that the plethora of selfie snaps and GoPro clips will not only attract more customers, but also work to change the perception of sharks.
"In the next few years, you're going to see a burst of adventure travelers visiting Guadalupe," explains Jose Luis Sanchez, the Director of Operations for the Somlar V liveaboard. "This opens it up to many people who might have the wrong ideas about sharks."
For more than a decade, Solmar V brought hard-core divers face to face with humpback whales, manta rays, and dolphins in the waters of Mexico's Socorro Islands, 1,000 miles south of Guadalupe. Then, in 2005 Mr. Sanchez heard from the island's fishermen a strange pattern emerge—an increase in reeling in half of a tuna. Within a year, Solmar V began offering great white cage diving off the previously obscure island a day's voyage from mainland Mexico.

Shark selfie: The leader of the adventure ecotourism group uses his GoPro to snap a selfie as a great white shark approaches from behind

From the very first trip, Mr. Sanchez made sure his boat placed an emphasis on following strict guidelines and even contributing to the Mexican government's conservation efforts by completing seasonal environmental impact statements. He valued the input of Great White Adventures founder, Lawrence Groth, who spent decades fine-tuning cage diving with the sharks off of California. This attention to detail afforded the boat extra privileges, such as being able to "wrangle" the sharks—a practice where that strung-up tuna head baits the great whites, mouth agape, within feet of the submerged steel cages.
Mr. Sanchez is always dreaming up new ways to improve how divers and photographers interact with the sharks. Solmar V was the first liveaboard to offer a "submersible cage," which descends to 30 feet to bring divers into the realm of the shark. Several years back, they managed to hook up a handheld video camera from the submersible cage to a TV in the ship's salon, live streaming all the action.
"We don't keep just doing the same thing," says Mr. Sanchez, who is still working on ways to improve the encounter between tourist and shark. "We see how we can do it better."

In an effort to constantly improve the in-water experiences of the guests, the Solmar V introduced a submersible cage to interact with the animals in their deeper domain

Part of doing it better meant not only evolving how people interact with the sharks, but also who gets this opportunity. Over the years of bringing dedicated divers to Guadalupe, Mr. Sanchez noticed many would use the trip to bring their non-diver friends. After all, there's no certification or special training required to get in the cages at the surface.
Since then, Solmar V has worked closely with the Baja Department of Tourism to open up the experience of diving with great whites outside the scuba industry. In 2015, Solmar V joined 400 zip-lining, rock-climbing and white-water rafting operators at the Adventure Travel Mexico expo. The adventure travel market is a major target for shark ecotourism operators. This market of thrill seekers has seen 65 percent yearly growth since 2009, reaching a staggering US$263 billion by 2013. Mr. Sanchez believes this growth in adventure ecotourism is key to the continued efforts of marine research.
"Definitely ecotourism has supported the scientific community—with this support scientists have been able to find out more about populations," explains Solmar V's owner. "In one way or another, ecotourism boats are always helping."

Scientists are increasingly reliant on the input of photographers and divers, whose images help identify animals and their behaviors

A prime example of this is a thick binder that rests in Solmar V's salon—the Marine Conservation Science Institute's annual edition of the Guadalupe Island White Shark Field Guide. After spending hours in the cage, Ms. Kemp and the rest of the adventure travel group huddle around the book after dinner, scouring the pages for all the sharks seen during the day.
They examine every detail in the images of the sharks, hoping the one snapped on their GoPro has yet to be included. That would grant the honor of naming the shark—as if the given names of "biteface" and "shredder" didn't already cover the gamut of epic. And while the odds are slim for the guests aboard that Solmar V charter, the vast majority of the book's images are in fact taken not by scientists, but by tourists and photographers visiting Guadalupe for just a few short days.
"I am a scientist, but I can't be out there all the time looking at the animals," confesses Dr. Austin Gallagher, who after being named in Forbes' 30 Under 30 list of scientists might be selling his credentials a bit short.
Dr. Gallagher is a pioneering scientist in the nascent field of research centered on the impact of shark ecotourism. Through studying the local impact of shark diving operations, Dr. Gallagher and his colleagues have been able to place a monetary value on keeping sharks alive for tourists—rather than killing them.

Many governments are beginning to realize that sharks are more valuable—financially and ecosystemically—alive than dead

Dr. Gallagher points to the Bahamas as a prime example of this: In the last 20 years, shark diving has contributed $800 million to the Bahamas GDP. That's the largest source of income for the archipelago nation. With such a huge financial impact, it is little surprise that the Bahamas banned all forms of shark fishing in 2011.
The great white diving off of Guadalupe Island may not be worth that much, but it was enough to prompt the creation of a marine protected area. And while Dr. Gallagher cautions that it is difficult to quantify the individual conservation impact, he does note that ecotourism can serve as a defacto form of enforcement where resources are lacking—the value of the sharks to the dive operators and local community encourages protection on the high seas.
"If it was not for the tourism industry in Guadalupe, most great whites would be dead," Dr. Gallagher states frankly. "Shark diving is probably the greatest contemporary tool for shark conservation."

RELATED CONTENT
Be the first to add a comment to this article.
Newsletter
Travel with us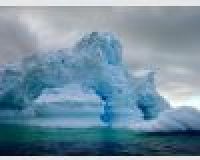 Antarctica
Plan Your Adventure >
Featured Photographer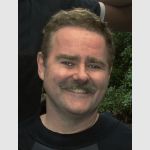 Scott Bennett
Expert Photographer
When he isn't applying his creative skills to one of the animation projects he's working on, Canadian Scott Bennett can frequently be found behind the lens of a camera. While on an extended business trip in the...