Travel
Sensational Seraya
May 15, 2008 @ 02:00 AM (EST)
By Scott Bennett- In the last few years, this unassuming dive site on Bali's north east coast has become one of the islands crown jewels of muck diving sites. I had made a previous visit a year and a half earlier and I couldn't wait to come back. Due to other commitments, the only time I could visit was January, which to my dismay turned out to be the height of the rainy season! However, I will take rain over winter in Canada any day, so I threw caution to the wind and decided to go for it!
Twenty hours and several stopovers after leaving cold, snowy Toronto, I arrived in Bali on a sultry tropical evening. The heavy rains that delayed our departure in Singapore had given way to a vibrant sunset and I was feeling cautiously optimistic about the weather. On hand to meet me was my driver Alit, who would take me on the two and a half hour drive up to the resort. By the time we arrived, it was after 9:30 and everyone at the resort was asleep. After grabbing a quick drink, I retired to my room to assemble my camera gear.
The next morning, the skies were gloomy but my spirits were high as I wandered over to the dining room for an early breakfast. After a kick-start with a cup of strong Balinese coffee, I was eager to get into the water. I headed over to the dive shop to get my gear sorted out. There I met Degeng, who was to be my guide . It turned out I was the only diving guest and would have him all to myself. Sweet!
While gearing up, I asked what had been seen recently. When I heard the magic words "boxer crab with eggs" there was no doubt as to where the first dive would be! After gearing up and doing a final check on the camera, we walked the scant few metres to shore and our entry point. The unsettled conditions had resulted in strong surf, which made our shore entry a bit awkward to say the least! Fortunately, conditions were somewhat calmer underwater and we swam down the gentle slope of black sand.
Seraya Secrets is comprised of two sections, each with distinctive habitats. Just off the beach, the bottom gradually descends to a depth of around 3-9 metres. This is 'Top Secrets' where the black sand is punctuated with a mixture of small rock outcrops, sponges and tiny hard coral clusters. It was here that we found our quarry! With a truculent stance, the boxer crab waved its claws like a miniature cheerleader, each equipped with a tiny stinging anemone for protection. Underneath its carapace was a jewel-like cluster of vivid red eggs! I immediately put my close-up filter over the macro port and inched closer. The subject cooperated by remaining relatively still; unfortunately, it was I that was moving! The surge from the waves above made focusing a real challenge. No sooner did I focus that the surge shoved me enough to throw everything out of focus. Diligence persevered, however, and I managed to get the shots.
If the dive ended then and there, I would have been a happy camper, but Deging had more to show me. Crinoids were home to commensal shrimp in a variety of colours, while a myriad of nudibranchs inched their way across the barren substrate. A concrete block at 4 metres played host to a lionfish convention of several species in addition to tiger shrimps, nudibranchs and a pair of curious white-eyed morays who obligingly posed for photos. My camera was already exhausted and it was only the first dive! The dive also took the record for my most embarrassing shore exit of all time. After handing Degeng my camera, I was in the process of trying to get my fins off when a big wave knocked me off balance on to my back. Bobbing helplessly in the rolling surf, I felt like a turtle that had been flipped over! Fortunately, Degeng came to my rescue and I made it to shore with nothing bruised but my ego.
Over the next three days, Seraya Secrets was like an underwater treasure hunt, with each dive revealing a rich bounty of critters at each and every turn. This time there was lots of REALLY small stuff; In addition to some absolutely minuscule nudibranchs, Degeng found a couple of frogfish so small I had to look through my camera's viewfinder to see what he was pointing at! If that wasn't enough, harlequin shrimp, saw blade shrimp, mantis shrimp a plethora of partner gobies and yet more nudibranchs kept my camera shutter clicking furiously. Night dives brought out a different set of critters, including flatheads, decorator crabs, bobtail shrimp, bristleworms and several octopus species to name a few.
With the imposing silhouette of Agung volcano as a backdrop, Scuba Seraya Resort sits amidst lush tropical vegetation alongside one of Bali's signature black sand beaches. On my second day, owner Patrick Schwarz drove up from Sanur. Over an amazing dinner of Kerala prawn curry, he told me of all the changes that had been done since my previous visit. A broad expanse of grass between the rooms and the dive shop had been replaced with a stylish new dining area and bar. I could see a lot of landscaping had been done too. This part of Bali is normally dry but now, at the height of the rainy season, everything was lush and green. One of the biggest changes involved the dive shop; as of last year, he now runs it himself.
I was also privileged to witness a traditional Balinese blessing ceremony, which is held every 6 months. The entire staff dressed in their best traditional clothes to take part. A small temple on the grounds of the resort was the focal point. The women negotiated the steep steps to the top, carrying seemingly endless baskets of offerings. Soon the platform was overflowing with offerings, ranging from fresh flowers and fruit to an entire babi guling (Roasted pig). After a sessions of prayer involving the entire staff, several of the ladies proceeded to walk around the resort, blessing every corner. At the end the babi guling was divided up amongst the entire staff.
One could spend their entire stay photographing Seraya Secrets, but a lot of superb dive sites are but a mere zodiac ride away from the resort. The Drop Off consists a series of underwater lava flows fanning out from shore. The slopes are adorned with a multitude of fan and whip corals, including one massive purple gorgonian. There is also abundant fish life to be found including yellow-ribbon sweetlips, eye-patch butterflyfish and three-spot angelfish. The Coral Garden consists of a series of three steep ridges, each cloaked with a rich tapestry of marine life. Ribbon eels are particularly common with all three colour phases to be seen. Another superb site is Batu Kilabit, whose current- swept point is alive with coral growth. There are reef fish galore including bumphead parrotfish, jewel groupers and clouds of anthias billowing in the current
However, no visit to Seraya is complete without a visit to the world-famous Liberty Wreck. With all the superlatives regularly bestowed on the site, it's almost enough to make a diver wary. "How good can it REALLY be?" one might be inclined to ask. Well, the Liberty delivers and then some! Torpedoed by the Japanese off Lombok during the Second World War, the vessel was towed to Bali for salvaging. Unfortunately, it took on too much water during the trip and was left at Tulamben, where it remained semi-beached until 1963. Tremors caused by the eruption of Mount Agung volcano caused the ship to slide down the slope to submerge 30 metres from shore where it remains to this day.
During the high season, this site can be a virtual expressway of diver traffic, but during my stay, it was all but deserted! Well, not quite. Within moments of entering the water, Degeng gestured excitedly towards the surface near the zodiac. Tulamben's famous school of jacks were in attendance! During my visit the previous year, I had the misfortune of having a macro lens on the camera when they made their appearance. This time, I was armed with a 10-20mm wide-angle zoom and swam directly into the swirling maelstrom of shimmering fish. This was by far and away the biggest school of jacks I have ever seen; back on the zodiac, Degeng estimated the school was comprised of around 1000 individuals. I nearly forgot about the wreck!
After a photographing frenzy, I finally had to drag myself away and we descended. The vessel seemed even more luxuriant with coral growth than I remembered. Fan and soft corals jostled each other for space amidst a myriad of sponges and tunicates. Beams and parts of the ship's frame thrust outwards like the skeleton of a gigantic whale, each bedecked with coral growth. Even with the lower visibility, close-up wide-angle shots were a joy to take. Just to prove you can never win, I saw a yellow clown frogfish and a host of colourful nudibranchs!
The ship's cargo hold is a definite highlight of any dive. With its massive columns and ethereal beams of light punctuating the gloomy interior, it is like an undersea gothic cathedral. Beams from my flashlight revealed a riot of colour; Fan corals cascaded from overhead beams while abundant fish swirled about vertical columns. The fish here are used to divers and allow a close approach for photography. The oblique-banded sweetlips are particularly approachable. And all this with nary another diver in sight! When Patrick first built the Seraya Resort, he had no idea of the riches that lay just offshore. Now Seraya is firmly entrenched as a major stop on the SE Asia macro map. Even though it was my second visit, my three days of diving barely scratched the surface of all area has to offer. Despite my initial concerns about the weather, Bali in the rainy season is a blessing all on its own.
RELATED CONTENT
Be the first to add a comment to this article.
Newsletter
Travel with us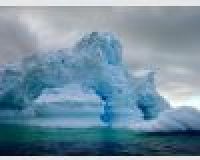 Antarctica
Plan Your Adventure >
Featured Photographer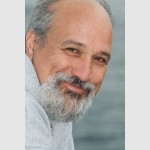 Richard Salas
Photographer
I have been a studio photographer for the last 30 years and started underwater photography about 6 years ago. I love the usual suspects shot with beautiful lighting. Haven't won any awards or been published worldwide but...