Travel
Sailing with Sirens: Pristine Palau

The Republic of Palau in Micronesia is considered one of the best places in the world to encounter large marine life such as mantas, turtles and sharks. Combine these reliable sightings with tropical weather and clear blue, warm water, and it is easy to see why I had been dreaming of visiting this isolated group of islands in the western Pacific since learning to dive more than a decade ago.
This summer, I finally had the opportunity to travel to Palau and could not wait to put my new Nikon D500 in Nauticam housing to the test. Although it is possible to dive here while being land-based, there are a number of companies that offer liveaboard itineraries more suited to hard-core divers and underwater photographers. There is no better way to explore the underwater world than by staying on a boat, and there are not many nicer boats to stay on than my home for the next 10 days, the luxurious Palau Siren.

The Palau Siren looks at home in the stunning lagoons and turquoise water that surround the islands

Worldwide Dive and Sail owns and operates the Palau Siren, one of a number of similar yachts that cover some of the best dive destinations in the world. Each vessel has been designed and built by the company to provide comfortable lodgings for up to 16 guests and just as many crew members, all of whom go out of their way to make the trip as relaxing and easy as possible. All that is required is to set up your equipment at the beginning of the trip and the rest is taken care of.
Having been onboard Siren boats in the past, I knew that I would have everything I needed to be more than comfortable for the duration of my trip: a nice bed, great coffee—every boat has an expresso machine!—and superb food. There is also plenty of room for camera equipment and even free local draught beer to enjoy in the evenings while celebrating diving some of the planet's most amazing reefs.

Most of Palau's coral reef is incredibly healthy and the biggest challenge for wide-angle photography is fitting it all in the frame!
Safe Haven for Sharks
One cannot discuss scuba diving in Palau without first talking about sharks. Back in 2009, the government, led by President Toribiong, announced a complete ban on all shark fishing in the country's territorial waters, creating the world's first ever shark sanctuary. Over 600,000 square kilometers of ocean were protected, providing these graceful creatures with a much-needed respite from unsustainable fishing practices that have pushed some species to the brink of extinction. It was a bold move that delighted conservationists around the world and set a precedent that other countries are slowly starting to follow.
Thanks to the foresight of the nation and their willingness to protect their marine environment, it is now common to see sharks on nearly every dive. Some sites can attract as many as 20 to 30 specimens at one time, and this is the reason that many people, myself included, are so excited to travel there.

Gray reef sharks—the reason many people come to Palau—can be seen swimming effortlessly in the strong currents on many dive sites

I was initially surprised to learn that our boat would be based in the very same area that most of the land-based resorts visit on a daily basis, but I soon discovered why. Many of the country's most-famous and iconic dive sites are close to the main island, and we would not need to travel far to experience the best diving in Palau.
A handful of these sites are so packed with life, they deserve to be dived more than once, and our plan over the next week and a half would be to repeat dives such as Blue Corner, Ulong Channel and German Channel as often as conditions would allow. This plan suited me just fine. As an underwater photographer hoping to get good images on every trip, this is exactly how I prefer to dive anyway. If there is plenty of action and subjects to shoot in one area, then why dive anywhere else!

Schooling fish are another great wide-angle subject, especially barracuda as they tend to group together nicely and create interesting compositions
Reef Hooks, Currents and Corners
Diving in Palau requires a good understanding of currents and tides, and to see the best of the action, it is essential to dive with experienced guides who know the best time to visit each site. Our dive guide and trip director, Enrico, was excellent, and many of the images I took away from this trip are thanks to him putting us in the right spot at the right time.
The majority of the dive sites are either current washed corners and channels, or vertical walls, and most of them are drift dives. Fish tend to gather where the current is strongest, and the best way to see sharks and large schools of jacks, barracuda and snappers is to use a reef hook to attach yourself to the rocks on the reef, and watch the action unfold in front of you.

Ulong Channel
As the name suggests, this dive sight is a narrow channel and the best action happens at the entrance where you simply hook in and watch the show. I had a great time hanging here among groups of sharks patrolling the edge of the wall, and the long drift up the channel is also home to large fish schools and hard corals. If the conditions are good and the current is strong, look forward to flying up the channel at the end of the dive.

Turtles encounters are common and provide an excellent opportunity to shoot silhouettes as they often pass above you during a dive

Blue Corner
This is Palau's most-famous dive site—and for good reason. The corner is a flat plateau that drops off abruptly on either side and can be dived on both an incoming and outgoing tide. The area is home to most of the marine life that Palau is recognized for and is the best place to see sharks in large numbers. Currents are usually strong and you must again hook in to prevent being swept off the site and prematurely ending the dive.
Cracks and cuts in the rock provide some shelter and are home to green turtles and baby eagle rays. My favourite part of this dive was actually drifting away from the site at the end of the dive into the blue, where you can find huge schools of snapper, jacks and chevron barracuda. Here, I encountered the largest and boldest giant barracuda I have ever seen. He made repeated close passes, which provided some great video footage, and I later found out he is a long-term resident of the area and can sometimes even be seen with a partner close by.

Huge schools of bigeye allow divers to get very close, a perfect chance to capture vibrant colors and details

German Channel
Unlike Ulong, this channel is man-made and was blasted and dredged by the Germans (hence the name) to create a route from the inner lagoon to the open ocean. Today, it is a hotspot for schooling fish and manta rays, who come to feed and get cleaned in the mouth of the channel.
The site provided by most memorable encounters of the trip. We visited at the same time every day for four consecutive days and on every occasion, we were joined by two or three curious mantas for the entire dive. A huge school of fusiliers also attracted other predators to the area, and I much preferred the freedom of swimming in the blue among the action, compared to being attached to the reef by a hook.

A beautifully patterned manta passes below on a dark afternoon at the German Channel
Wrecks and Caves but no Jellies
If all of this high-adrenaline current diving gets too much, it is always possible to seek shelter in the blue holes or other caves that provide a different experience and photographic opportunities. There are also many large wrecks to explore for those who prefer rust to reefs, including the largest sunken vessel in Micronesia and a fully intact seaplane that sits in only 15 meters of water.
The only real disappointment of my entire trip was the temporary closure of the world-famous Jellyfish Lake. Sadly, most of this unique population of jellyfish have all but disappeared from the lake and nobody really knows why, though drought caused by El Niño could be to blame.

There are many wrecks to dive, but this propeller plane provides unique photo opportunities and sits nearly completely intact in shallow water

For me, the best thing about diving in Palau was being able to observe a variety of behaviors that happen daily on a healthy and busy coral reef. Depending on the location and the time of day or month, it is possible to witness fish feeding and being cleaned, and even mass spawning events. Using reef hooks and watching the action from a distance may not always be the best way to get great images, but having the opportunity to see our underwater world as it should be—teeming with fish and other top predators—is an experience I will never forget.
These healthy reefs are undoubtedly what make people return time and time again, and the people of Palau deserve great credit for recognizing the importance of a healthy marine environment and fighting to keep it that way. Let's hope they can be an example for other nations in the future and that life continues to flourish in this wonderful part of the world.

Swimming among schooling jacks on the check-out dive
Underwater Photography Tips for Palau
Go Wide: Palau's most-famous residents, the reef sharks, are tricky to shoot due to their skittish nature and the fact that most of the time you are hooked to the reef in strong currents. Remaining still and holding your breath for a few seconds occasionally works but most of the time they keep their distance, preferring to drift effortlessly and annoyingly out of range. A wide zoom lens such as the Nikon 16–35mm (full frame) or Nikon 10–24mm (cropped sensor) will allow you to fill the frame, as well as shoot fish portraits.
Go Wider: Mantas, big fish schools, turtles, and even friendly barracuda come so close that a fisheye lens gets the job done. Having a fisheye zoom such as the Tokina 10–17mm is a great advantage when shooting a variety of different subjects and most of the time this lens will be perfect. It is also a great choice for shooting close-focus wide-angle images of colorful corals and large reef scenes.

Even safety stops provide encounters: A curious green turtle swims by at Blue Corner

Don't Forget the Small Stuff: Though Palau isn't considered a place to photograph small marine life, there are a few dive sites where it is worth packing a 60mm macro lens or similar. Night dives provide the opportunity to shoot mating mandarinfish, and it is possible to find common critters such as frogfish and other bottom dwellers if you are willing to ignore the big stuff and study the reef.
Sun and Strobes: The biggest challenge when shooting wide angle is definitely lighting. If possible, use two strobes to light your wide-angle subjects. Sunshine and good visibility help make capturing nice images easier, and as you will dive most sites more than once, poor conditions shouldn't be a problem. Use higher ISOs if it is a cloudy day and carefully consider basics such as the direction of the sun and strobe positioning when framing each image. Always be ready to pull the trigger in case a shark comes close or a manta passes overhead.

A stunning aerial view of the islands and their surrounding reefs that have made Palau so famous

RELATED CONTENT
Be the first to add a comment to this article.
Newsletter
Travel with us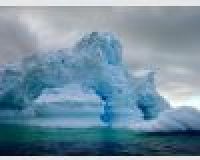 Antarctica
Plan Your Adventure >
Featured Photographer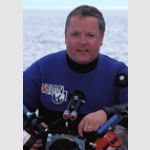 Michel Gilbert
Expert Photographer
Award-winning lecturer, author and photographer Michel has been \"at sea\" for over 30 years. Author of more than 500 articles related to diving, travel and sailing, he co-authors, with partner Danielle Alary, the...