Travel
Sailing with Sirens: The Big and Small of the Philippines
Swimming alongside a large school of bigeye jacks off of Balicasag

Let's be honest, there are few ways more glorious to see the underwater world than via liveaboard. Between flexible dive schedules to avoid other boat traffic to tasty food to dolphins on your doorstep, it's difficult to picture a more seamless and relaxed way to dive. But ease and relaxation are not the only essential ingredients for a top-notch experience. As a photographer, having quick and flexible accessibility to animals and reef, a staff that knows how to handle cameras, and clean, well laid-out camera stations is essential. And as I pull up to the picturesque Philippine Siren in the cerulean waters off Cebu, my stomach flutters in anticipation of the forthcoming 10 days of world-class diving and luxury ahead of me.

The Philippine Siren, a beautifully crafted phinisi schooner
Malapascua: Sharks and Sardines
We start in Malapascua, which lies on the northern side of Cebu. And although the Philippines comes with a well-earned reputation as a macro hotspot, I turn my attention to wide-angle opportunities. This region is famous for the thresher sharks that frequent a shallow cleaning station. Divers flock to the site to get an early morning glimpse of their grooming, and it is an occasion for which one has to roll out of bed extra earlier for.
But the early rise pays off, for as if on a timer, the silvery fish slip through the water with their bulging eyes and blunted noses leading their elongated tails past selfie sticks and housed cameras. Each diver strains for an extra inch closer, and in vain, I push my ISO, as the shades of night still haven't fully drawn their curtains.

A large table coral at Balicasag

But the sharks are a mere entrée to the Visayas. After dipping in and out of boulders spilling with soft corals and a bit of nudibranch hunting along the walls off Gato and Chocolate Islands, we travel south towards Moalboal and Pescador Island. Cathedral is the iconic site on Pescador Island, but I am more excited by the shoals of sardines I have been hearing about. In fact I am pretty obsessed with any sort of aggregation underwater, as are many photographers.

The "Cathedral" dive site on Pescador Island, Moalboal

Because we are broken up in groups, we strategize in order to push the fish together. One group comes in from one side of the wall, and we come in from the other. As we swim towards one another, a large shadow becomes apparent, and pretty soon, the sun is being outdone by millions of sardines. They sway and move in response to our bubbles, our flashes, and our movements. As larger fish stalk the school, I think how, in this one instance, being that one out of a million is an unfortunate reality of being a tasty sardine.

Millions of sardines in sync off Panagsama Beach, Moalboal

A young anemonefish hiding from the camera off Dauin

Between dives, we are greeted with warm towels, hot ginger tea, and a most attentive staff that does everything including cleaning our wetsuits (extra tip warranted, especially after chilly dives). The delicious food restores our energy, and the lazy downtime on the sun deck recharges our batteries. At night, the stars blossom across the black sky, and the warm, steady breeze reminds us that life can be savored if only for a few moments.

The Philippine Siren's well-appointed cabins beckon after a good day's diving
Dauin: A Macro Photography Haven
We sail on southwards towards Dauin, the macro haven of the region. Having just come from judging the Anilao Underwater Photography Competition, I try to implement some of the techniques I observed from the very accomplished macro shooters who competed. I even find my own hairy shrimp, which is subsequently whisked away by a mere stroke of a fellow diver's fin. And believe it or not, I do two night dives, which must be a record for my typically anti-night diving self.

Mating nudibranchs off Dauin

A tiny juvenile frogfish spotted during a night dive at San Miguel, Dauin

Our next stop is the new whale shark hotspot, Oslob. Every morning, several fishermen paddle around a designated area to toss meatball-size chunks of fish and shrimps to the sharks that have been accustomed to the daily lollipops. The result is a multitude of up-close encounters with the ocean's largest fish. It is almost like shooting in an aquarium.

Some controversy surrounds Oslob's whale shark encounters, but the animals are still a spectacular sight to behold

Leaving the whale sharks, we continue to hug the southern coast of Cebu up towards Balicasag and Cabilao Islands off of Bohol. On Balicasag, there is no need for photographers to fight over the green turtles, for they are literally coming at you from all directions. Frogfish lay in wait, hoping you don't see them, and schools of long-jawed mackerel zip past honing their signature looks of disbelief, incredulity and astonishment. Cabilao rounds out the journey nicely with sweeping walls, frogfish, and silky gorgonian fans.

A large green turtle at "Turtle Heaven," Balicasag

Long-jawed mackerel, Balicasag

After being spoiled for 10 days upon the Siren, I leave with the feeling that the work is just beginning. For though the diving and the relaxing side is finished, inside of my camera bag I have several CF cards packed with images to process. But this idea merely sends a pang of excitement through me, as I look forward to reliving the beautiful Visayas through images and memories.

Lionfish off Cabilao
RELATED CONTENT
Be the first to add a comment to this article.
Newsletter
Travel with us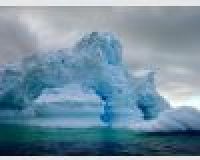 Antarctica
Plan Your Adventure >
Featured Photographer
Viora Alessio
Expert Photographer
Born in 1965 on the side of Lake Orta near the Alps Alessio can easily reach Lakes, Rivers and the Sea within one hour – and still be on the snow for more than 90 days a Year ! Alessio started taking pictures in 1983...