Travel
Saba: The Unspoiled Queen of the Caribbean
A moray eel lounges at the top of Eye of the Needle pinnacle in Saba

I am not wholly foreign to the extremes of travel and adventure. I have lived on three continents, dived the Arctic, regularly swim with sharks and crocodiles, and once even narrowly escaped a territorial squeeze between an elephant and some raging hippos in Botswana. Despite all of this, I found myself a bit apprehensive this past February as my Winair flight approached the world's shortest runway on the small Caribbean island of Saba.
The weather was far from ideal. In fact, the entire plane of 12 passengers was asked to de-board and wait in St. Maarten while the weather cleared at our destination in Saba. Apparently, a record short runway doesn't mix so well with wind and rain! Once back in my strategically chosen emergency row seat, my curiosity got the better of me, as my angst was replaced with a childish excitement to glimpse the 1,300-foot airstrip we were fast approaching (and of course snap the obligatory image).

Saba Marine Park, which was established in 1987, encompasses five square miles around the island and strives to protect marine life and reefs by preventing overfishing

Dark clouds loomed all around, and to the starboard side, all that was visible was a treacherous wall of rock. As the pilots pushed on, it felt as though a massive force was blowing our little plane back to St. Maarten. I had read about how the landing goes prior to the trip, so I was waiting for the imminent drop—and then, suddenly there it was. Some were startled, others unfazed, but all I could do was stare bug-eyed toward the cockpit window, clutching my GoPro gimbal. There's no slow descent here. The plane thumped onto the tarmac and the brakes brought the plane to a sudden halt. What a way to kick off the week. Surely, nothing could top that?
Saba (pronounced say-buh) is one of three special municipalities that make up the Caribbean Netherlands, which are also known as the BES islands—Bonaire, St. Eustatius, and Saba. While Bonaire has long been an established dive destination, Saba offers wilder frontiers with a reputation for some lesser-known diving opportunities. If I were to describe this Caribbean island in just a few words, I'd have to call it an "Island of Extremes"—although Sabans fondly refer to it as the "Unspoiled Queen of the Caribbean." Regardless of what you call it, the island is an outdoor adventurer's playground.

Eye of the Needle pinnacle starts at roughly 90 feet

A short, 10-minute flight (or 90-minute high-speed ferry ride) south of St. Maarten, this lush green volcanic island rises straight out of the Caribbean Sea. Underwater, the extreme topography is no different. Dramatic, deep pinnacles and walls abound. Reaching heights of nearly 3,000 feet, and equal depths, the topography around Saba is nothing short of spectacular.
The island's highest peak, Mount Scenery, also happens to be a somewhat active volcano, though the last eruption occurred 5,000 years ago. Having just returned from Hawaii, this five-square-mile island made me feel like I was still there. However, the population size is quite different, with just 2,000 people situated in four towns of Windwardside, The Bottom, Zion's Hill, and St. John's. Getting between the different sides of the island is an adventure in itself. A single road snakes its way around the steep island, connecting the communities. Known simply and aptly as "The Road," many might wonder how such a feat of construction engineering was possible. Despite the naysayers, The Road was completed in 1963.

At Man of War dive site, schooling fish and large barrel sponges are around every corner

Lobsters seem to reside in every nook and cranny on Saba

I was fortunate to be able to experience both sides of the island during my weeklong stay. My first stop was the grand Queen's Gardens Resort & Spa, situated on a gorgeous hillside with views of the sea and the charming Dutch village known as The Bottom. Owners Claire and Hidde Verbeke renovated and opened the hotel 11 years ago and to this day pour their hearts and souls into making sure guests get the royal treatment. Twelve well-appointed suites feature open-air jacuzzis and comfortable accommodations.
It's the perfect place for couples that don't dive together. While one partner is off exploring the underwater sites, the other can stay back and enjoy the grounds or explore the Sandy Cruz hiking trail situated just outside the hotel. Queen's Gardens is a full-service hotel with breakfast, lunch, and dinner available. Each day the menu changes so guests never tire of the same items and the restaurant boasts quite an impressive wine list. The cuisine is not only delicious but also award-winning and divers will be happy to hear any seafood on the menu is sustainably sourced.

Stunning views from Queen's Gardens Resort & Spa

The grounds were beautifully illuminated with soft white lights when I arrived. After a long day of travel, I was ready to unwind and pleasantly surprised to find an open-air jacuzzi in my spacious suite. As it was dark when I arrived, I had no idea what breathtaking views awaited me come morning. Emerging from bed the next morning, I was eager to get underwater. I pulled back the drapes and smiled from ear to ear, greeted by lush green mountains and an ocean view. As I prepared my dive and camera gear, I was super keen to get outside and explore.
From the charming village of The Bottom, Fort Bay Harbor is a short drive down a winding, concrete road—passing by goats and iguanas along the way. The hotels and PADI 5-star dive shop Sea Saba have an arrangement so guests are easily taxied to and from their hotels daily, which makes the whole experience feel effortless. The harbor is situated on the southwest side of the island and due to Saba's rocky topography, it is the only port. I hopped aboard Sea Saba's spacious boat and set out to the first of many dive sites.

Saba boasts more than 30 diverse dive sites

Each dive site is located within the boundaries of Saba Marine Park. The park, which was established in 1987, encompasses five square miles around the island and strives to protect marine life and reefs by preventing overfishing. As tourism is the main industry on Saba, protecting the natural resources, both topside and underwater, are paramount.
Saba boasts 30-plus diverse dive sites, from walls to pinnacles, and sandy bottoms. While a lot of the dives around the island are deeper recreational dives starting around 85 feet, it isn't entirely necessary to have an Advanced Open Water certification. In fact, the first site we checked out was a stone's throw from the harbor and included a group of snorkelers.

A nurse shark taking a snooze in the warm volcanic sand

My checkout dive on Tent Reef, one of Saba's shallower dives, didn't disappoint. Over the course of an hour I encountered a lazy barracuda, a hungry turtle, and even a seahorse—but unfortunately wasn't set up for macro. The underwater landscape consisted of large coral clusters and overhangs. Considering a storm had just blown through, the visibility was surprisingly good.
As much as I enjoyed the shallow check-out dive, it did not represent what Saba diving is most known for. As we moored up to the next site, Eye of the Needle, I peered over the side of the boat trying to catch a glimpse. Yet all I could see was blue—deep blue. If you aren't a keen deep diver, you'll be comforted that each site features a buoy and mooring line on which to descend. At these deeper recreational depths of 90 feet, the lines make finding the sites a whole lot easier, especially with a bit of a current present. And while I know there can be currents in Saba, I didn't really experience many over my time there.

With so many wide-angle opportunities, don't forget there are plenty of macro critters in Saba to shoot as well

Eye of the Needle is a short swim from the dive site Third Encounter

We dropped down the mooring line and proceeded to swim out into the blue. After a few minutes, the sheer magnitude of the pinnacle became apparent—like a landmark skyscraper on a skyline. As I approached the top at approximately 90 feet, I noticed a large green moray eel spread out across the stunning seamount. Surrounded by blue on all sides it was quite a striking scene. Due to the depth, we couldn't stay long, but long enough to take a few shots. Upon surfacing, I was super jealous to hear that part of the group encountered a Caribbean reef shark—which became somewhat of a running joke.

With amazing ocean views, Juliana's is a laid-back hotel located in the village of Windwardside

Eventually, my luck did turn, however. Over the course of the week, I finally bumped into some of the sharks I had missed early on. Aside from reef sharks, Saba is known to host other species of shark, such as hammerheads, blacktips, nurse, bull, and the occasional tiger and whale shark. Even manta rays and humpback whales make an appearance from time to time.
During my journey, the wildlife encounters ranged from turtles and lobsters to barracuda and eels, to delicate seahorses and schools of creole wrasse. The seafloor featured numerous nooks and crannies to explore, gorgeous elkhorn coral, cherry-red sponges, and dainty sea fans. In the heart of winter, I was surprised to find the water temperature rather comfortable in my 5mm wetsuit.

Encounters ranged from turtles and lobsters to barracuda and eels, to delicate seahorses and schools of creole wrasse

As sad as I was to go, midway through the week, I got the opportunity to get a taste of the other side of the island—known as Windwardside. Checking into Juliana's Hotel, I was excited to wander the new neighborhood. While it's not necessary to be close to the dive shop as transportation to the harbor is arranged regardless of where you shack up, Juliana's is ideally located.
I quickly dropped off my gear in my room, ready to explore the village. A vacation mindset got the better of me, so I made a quick pit stop at the poolside bar. I sat down for a quick snack and took in the views. Wherever you are on the island, it seems stunning seascapes are commonplace. Chatting with the relaxed owner, Wim, I got the sense that life on Saba really is as peaceful as it seems.

Sea Saba is the founding sponsor of the non-profit foundation Sea & Learn, which was created to foster a greater appreciation for Saba's natural resources

Finishing up my light lunch, I set out to explore the village and pop by the Sea Saba dive shop. Saba is the type of place where people feel comfortable leaving their doors unlocked, and the island is virtually crime free. I was comforted not to have to worry about such things—especially as a solo female traveler.
Owners Lynn Costenaro and John Magor, and their handsome dog Liberty, greeted me as I arrived at the dive shop. And after browsing through their new shop, Kakona, just beside the dive center, I was struggling to decide what mementos to bring home with me. Mainly focused on local products, such as jewelry and home goods, the new boutique features the work of talented local artisans.

Sea Saba is a PADI 5-star dive center located in Windwardside

I was pleased to see Sea Saba supporting local Saban artists, but their efforts don't stop there. I soon discovered that Sea Saba is the founding sponsor of the non-profit foundation Sea & Learn, which was created to foster a greater appreciation for the natural resources above and below Saba's surface. Each October, local businesses sponsor naturalists and scientists from around the world to come to Saba and participate in the month-long events. Throughout the month, the public is encouraged to attend these free daily presentations and hands-on projects happening around the island.
Later in the week I sat down and spoke with 15-year-old diver and citizen scientist Zachary Johnson, whose family has been on Saba for many generations. Zachary is an Advanced Open Water diver, and has been involved with Sea & Learn for the past four years. Through the program, he told me he has learned a lot about coral bleaching and marine mammals and hopes to go to university to become a marine biologist. While he says most of his friends don't understand his fascination with the sea, programs such as Sea & Learn and the Youth Environmental Leadership Program (YELP) are taking kids from Saba's high school and teaching them about the marine environment as well as how to dive. Little by little these grass-roots organizations are making a difference.

The view of The Bottom and the Caribbean Sea from Queen's Gardens Resort & Spa

I continued exploring the island underwater and topside and met some really lovely people along the way. As the week came to an end, I reflected on the diversity of quality diving supported by healthy corals and plentiful marine life. While you can clearly enjoy Saba beneath the waves, you'll also love it as a topside getaway, with its nature trails, waterfalls, rich foliage, mountainous landscapes, and of course, exceptional people and accommodations. While I never did make it to the top of Mount Scenery, it is just one more reason I'll be returning to Saba...
RELATED CONTENT
Be the first to add a comment to this article.
Newsletter
Travel with us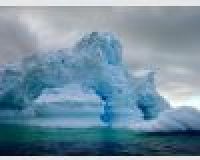 Antarctica
Plan Your Adventure >
Featured Photographer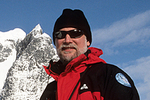 Chris Weaver
Expert Photographer
As a certified scuba diver since 1978, Chris Weaver has made hundreds of dives with his childhood friend Michael Salvarezza, taking photographs of their experiences in remote locations ranging from the temperate waters of Cocos...