Travel
Revillagigedo / Socorro - Enjoying the Our World Underwater Prize
May 3, 2008 @ 02:00 AM (EST)
by Carlos Villoch
When I was told that I had won the 1st Place in the Wide-angle Traditional category of the Our World Underwater I couldn't be happier, because the prize was a trip to Revillagigedo. I had visited the islands before, but Revillagigedo is one of those places you don't mind coming back to over and over. I had to wait few months for the right season, dreaming about the humpback chants that impressed me so much years ago.
The 24 hours crossing from Cabo San Lucas seemed like a breeze with stern light winds, a couple of movies and a jet lag to catch up with.
First stop was San Benedicto Island. We got there just in time for the first check out dive in a dive site named "El embarcadero". The dive was not impressive for Revillagigedo standards, but it was actually a very good place with plenty of fish life and a good opportunity to take the first shots of the indigenous Clarion angelfish. One of the divers on board mentioned how he had had the dive of his life in that same spot a year earlier, with lots of hammerheads, mantas and other pelagics, so obviously timing is very important in this area and the same dive site can offer totally different dives at different times.
This is very true for most dive sites in Revillagigedo, and the Solmar V policy to dive the same site several times at different times offers plenty opportunities to hit the place at its best time. From the photographic point of view, being able to dive the same spots with different lenses and with different light conditions showed to be very productive.

Next day was an open pool day at "The Boiler". A pinnacle coming to about 20 feet from the surface where mantas tend to congregate in a cleaning station. Hammerheads and other sharks are frequent in the area but the huge Pacific mantas get most of the attention. With clear water and a bunch of mantas that seemed to enjoyed the feeling of our bubbles rubbing their bellies I was more than happy to spend 4 dives in the same spot. The distant songs of humpback whales were present in many dives of the trip. And between dives the guides are willing to take us for short whale watching tours on the pangas. I was even able to get a short glimpse of a female with a baby and escort male underwater, and a manta around them!
The overnight crossing to Roca Partida took us to this rock in the middle of the ocean where we spent the next 2 days. I had very good memories of this place from my previous trip and was looking forward to see the underwater action that concentrates in this ocean oasis. La Roca is so small you can dive around the tiny islet in one dive. In the vertical walls there are some shelves where groups of white tip sharks rest during the day. Moray eels, lobster and octopus try to hide from predators in the few crevices between the rocks. But our eyes spend most of the time focused on the blue, where Galapagos and silver tip sharks showed up among the dense schools of jacks. Below us small groups of hammerheads pass by and eventually come up to our same depth to check us out. Mantas also swim around us, but they keep the distance compared to those in San Benedicto. Diving the same place (there is no other place to go while you are in Roca Partida) with different current conditions and at different times of the day gave us a pretty good impression of how active this site can be. Afternoon and some current seemed to be the perfect ingredients for and action loaded dive, with groups of 4-5 silvertips and few other Galapagos sharks playing in the current at one of the corners. During the safety stops Wahoos and schools of tuna can get close to the group of divers.
The humpback songs sound louder than ever during the dives, and from the dingy we witness a real show of whales breaching and fluke splashing.
During my first trip to Revillagigedo the conditions and whale sightings in Roca Partida were so good that we democratically decided to stay there longer and skip Socorro Island. So the next stop, Socorro, is new land for me and I can't wait to dive this place.
Here we find a complete different environment, diving close to land, along a vertical rocky wall. The visibility is not as good as in Roca Partida, but there is plenty of fish life in the shallow area to keep my index finger busy. A baby Galapagos shark swam by, ignoring my presence, and a huge school of bright orange Clarion Angelfish inches away from my lens made my day. In the afternoon the crew set up a whale watching tour, and we get very close to a female with baby, but when we slowly slid in the water we only got a glimpse of their tails.
Last diving day was back in San Benedicto, in a dive site named "El Cañón" (The Canyon"). Following this underwater ridge lead us to a balcony with a good view of a distant school of hammer heads. The rocky reef was home for many moray eels, Mexican hogfish, octopus and the gorgeous Redtail Triggerfish.
We hang up the wetsuits to get them dry during the sail back to Cabo San Lucas and I put my camera rig apart for now, knowing that it won't be long before I come back to Revillagigedo.

---
Join DivePhotoGuide for our 2009 Underwater Photo & Video Festival / Imaging Expedition aboard the Solmar V in Revillagigedo / Socorro, March 21-29, 2009.
---

About the author / photographer

Carlos Villoch is an accomplished underwater photographer that travels around the world in search of the ultimate image. His photographs and articles have been published in many countries and used for advertising by major international companies, like ATT, WWF and BBC. His award winning images have been used in more than 45 front covers and displayed in many Musseums and Aquariums.
To see more of Carlos' work, cvisit his website at MagicSea.com.
RELATED CONTENT
Be the first to add a comment to this article.
Newsletter
Travel with us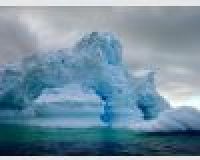 Antarctica
Plan Your Adventure >
Featured Photographer
Brian Stevenson
Expert Photographer
I'm a professional underwater fashion and water sports photographer. I started shooting professionally as an adventure sports photographer which often required shooting in water or wet environments. Housings, diving,...